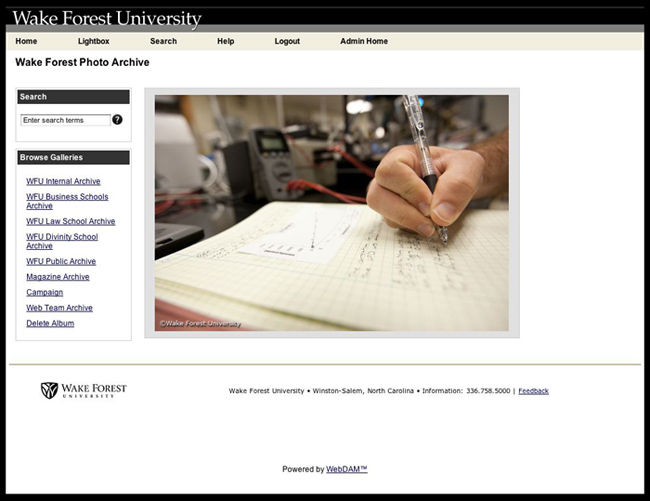 Digital Asset Management is a phrase that always seems to evoke the emotion of its acronym.  Whether at a large university or a small community college, we are all challenged with the daunting task of organizing our large photo collections and sharing them with those who need access to them. Mike Ekern, of the University of St. Thomas, had the great idea to create an ongoing series of reviews of the Digital Asset Management systems that our members use. Hopefully this proves to be a useful resource to the UPAA membership who are struggling to create their own management system. To start things off, Ken Bennett reviews WebDAM:
We made the transition to digital imaging in late 2000, after borrowing a digital camera from Canon to cover the Presidential Debate between Al Gore and George W. Bush. That experience led me to develop a workflow that incorporated a digital asset management system -- starting with a single-user copy of Canto Cumulus. Within a couple of years we installed the Cumulus Workgroup Client/Server application, providing client access to staff in Creative Services and the News Service.
Cumulus is an excellent solution, but it is challenging for a solo photographer to administer in a Unix environment. When I was directed to provide a web-accessible solution for catalogs to be shared by various end users, I started looking at other DAM applications.