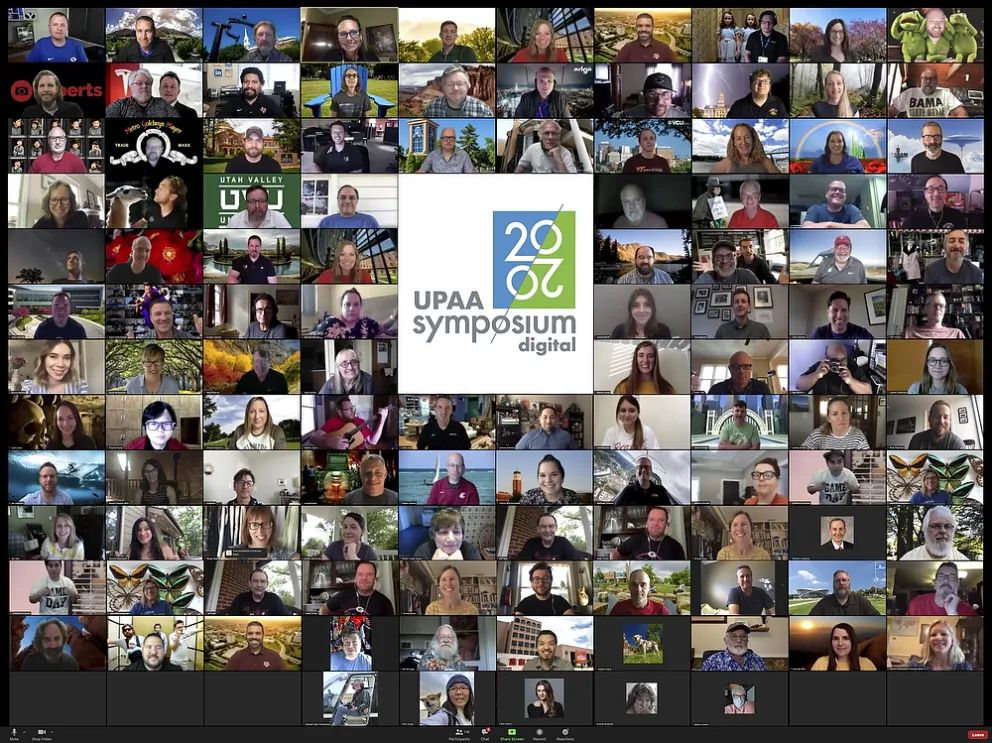 (text and photo composite by Nate Edwards, Zoom photos by...everyone....)
I was really sad about the group not being able to come to Utah this year. I had really been looking forward to it and we had put in a lot of work to make it happen. That being said, I have been so happy with how it turned out! Honestly, that was probably the highlight of the symposium this year for me, seeing it all come together and how grateful the members were that it still happened. We had an incredible lineup of speakers, and it was so good to still be able to chat and hang out with old friends and new faces digitally. I feel we are pretty blessed to live in a time where we have the technology and resources to still reach out to each other and come together, even though we are far apart. There were so many people that put so much effort into making this happen, especially with Jaren, Jay, Gabe and members of the board. It seriously would not have happened without their hard work and sacrifice.

Jason Halley from Chico State emailed us asking if we were going to do a group photo. I am so glad that he did because I'd thought about it and was going to bring it up, but I had completely forgotten! So a big thank you to Jason! This was probably the easiest and fastest group photo I have ever taken. Thanks to the "mute" button there was a lot less heckling and talking as we are all accustomed to, especially at a symposium where you would think we would know better. Also everyone was conveniently in their own little square so I didn't have to move people around or reposition them (until I placed them all together in photoshop.) And the other nice thing was, if you missed the group photo, people conveniently took their own Zoom screen shot and sent it over. Compositing people in the frame was much easier. And, this is probably the first group photo I have ever taken without a camera! This photo will always be a sweet memory to me of this uniquely special symposium.