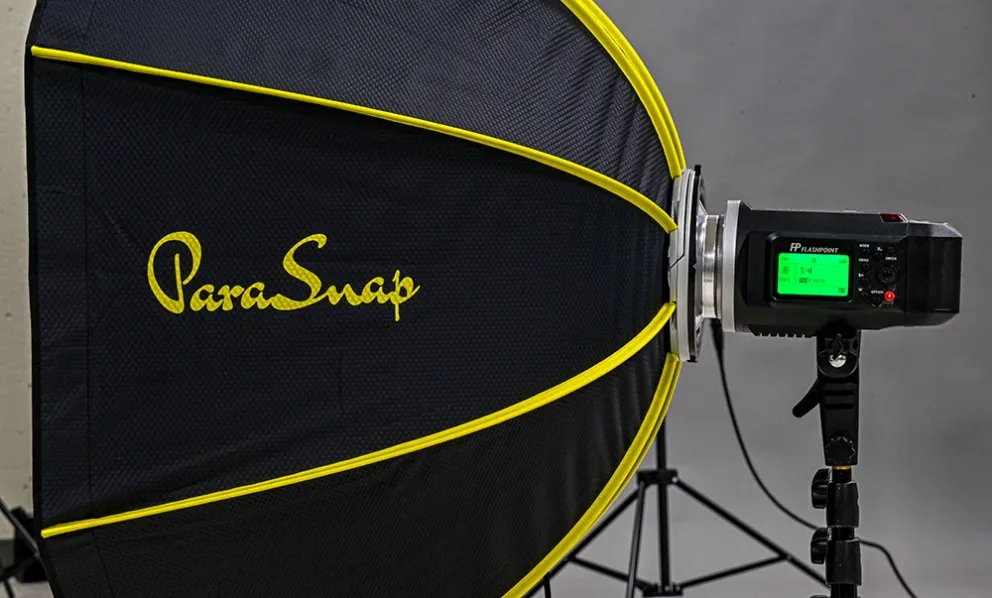 UPAA Blog 2022-23 #12 - 2/2/23 (text and photos by Matt Cashore)
"Thingamajig Thursday" is an occasional series on gadgets or gizmos roughly $300 or less in price that make the day-to-day tasks a little more convenient.
************ 
What is it? -Glow ParaSnap 44
How much? -$249 full price (frequently on sale)
Pros? -Flat packing, quick setup, good size, easy to change light mounts
Cons? -Can't get 'em at Roberts
I remember thinking I was pret-tee cool the first time I successfully used off-camera flash. I used an umbrella. Umbrellas have their advatages--cheap, easy to set up... and their disadvantages--a lot of spill, dealing with brackets, and the light source not being in the center...plus all sorts of ways to poke your eye out. I saw that the cool kids used softboxes. I wanted to be a cool kid...so I tried those. 
Ya know what?
Softboxes are a pain in the... Yeah. Let's just say "inconvenient." Speed rings and rods and baffles and diffusers and velcro and setting 'em up and taking them apart...ugh. And they're pricey. Clever people invented brolly boxes and other modifiers that tried to be cool like softboxes but convenient like umbrellas. They were...okay, I guess, but still not perfect. 

Left: The assembly & disassembly of softboxes...is this photography or camping?? Right: Umbrella-style boxes are more convenient but have drawbacks--the ribs block some of the light, and the open/close mechanism can be difficult to reach without removing the front diffuser.
Glow is a brand that near as I can tell is only carried by Adorama and Amazon, but has been doing some new and innovative things in the world of light modifiers, and is currently the only manufacturer who has modifiers for Godox's built-in mount.  (I reviewed a Godox light on a previous Thingamajig Thursday.) I saw an Instagram ad for the ParaSnap boxes and I bought one faster than you can say "Shut up and take my money."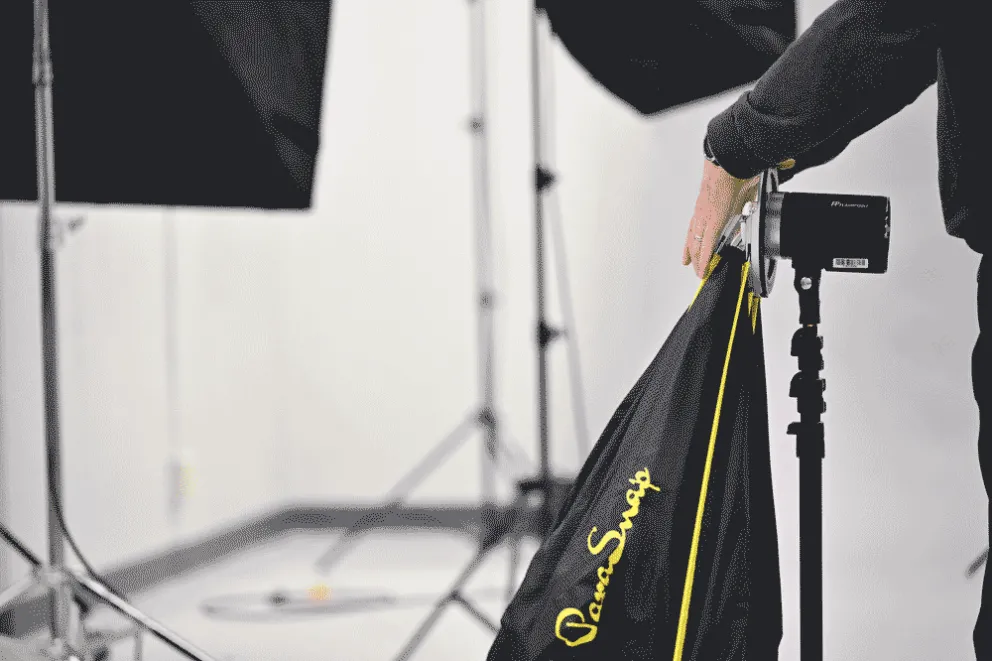 No pinch, no poke...It's a snap! (seewhatIdidthere?)
You can learn a lot more about the ParaSnap series in this video, but suffice to say they work as advertised and are the best combo of convenience and performance I've ever used. They're frequently on sale, so picking one up for under $200 is fairly easy if you keep an eye out.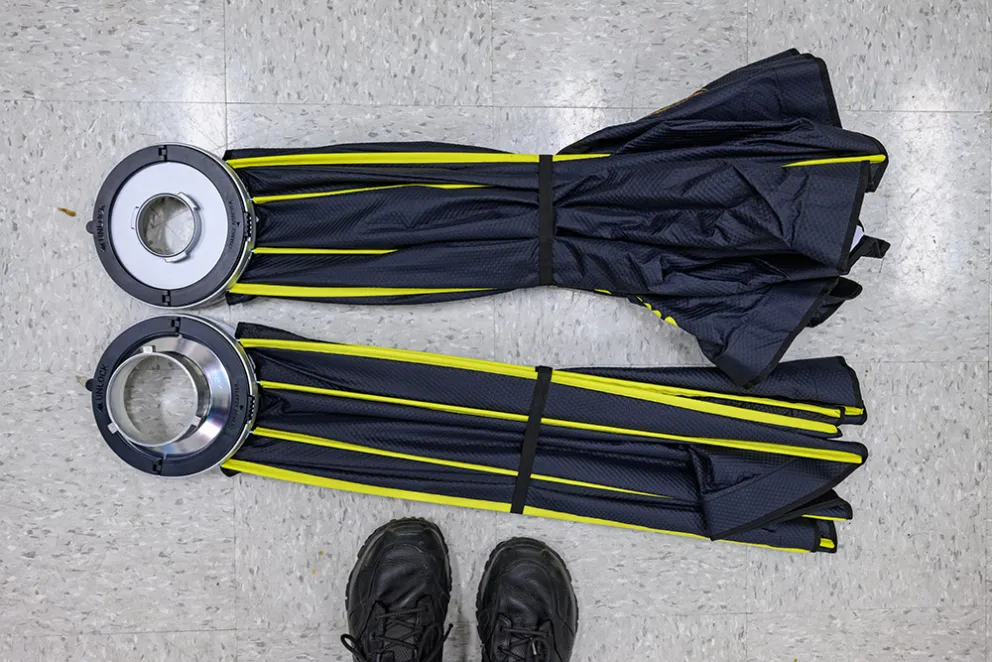 So nice... I bought it twice. The Godox direct mount is on the top, and the Bowens mount is on the bottom. It's easy to change mounts when needed. Bonus-they fold up flat for convenient storage and transport.
Oh, and I'm still not a cool kid, I just got old enough to not care that I'm not a cool kid.
************
"What never stops being cool? Ice." Thanks for reading the UPAA Blog. Check back for the new and improved MIC Q&A in two weeks! Wanna know what the cool kids are up to? Follow UPAA on Instagram.