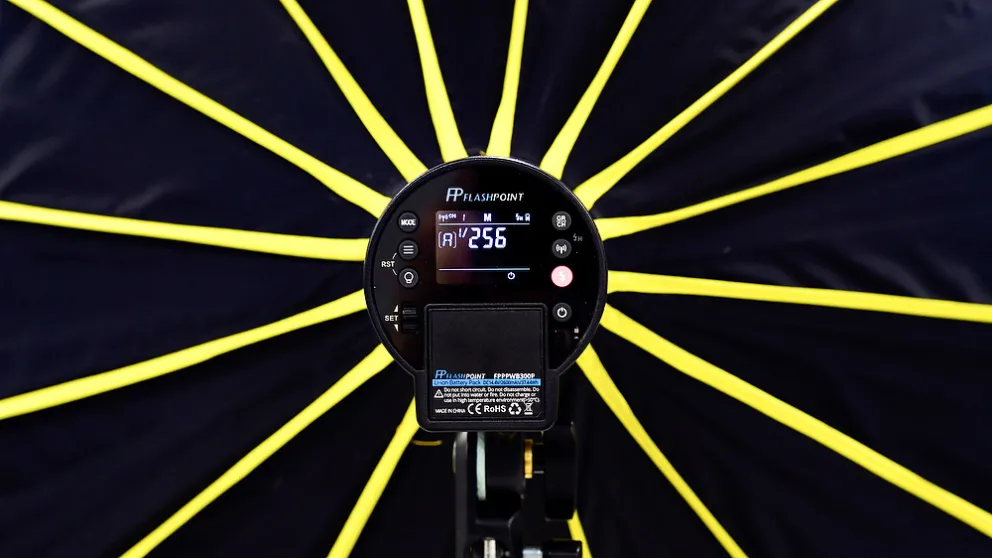 UPAA Blog 2021-22 #7- 12/2/21 (text and photos by Matt Cashore)
Matt Cashore is senior university photographer at Notre Dame and editor of the UPAA blog and magazine. (Yup, that's me writing about myself in third person again...) "Thingamajig Thursday" is an occasional series on gadgets or gizmos roughly $300 or less in price that make the day-to-day tasks a little more convenient. 
Once upon a time, location lighting meant a case full of AC-powered monolights and scanning rooms for outlets with the occasional extension cord and plug adapters in the mix. Outside? Yyyyeah, good luck with that! The Vagabond battery from Paul C. Buff was a godsend, wasn't it??
Then many of us went through the "strobist" phase of location lighting. Goodbye tripping hazard power cords!! Great for indoor stuff but you definitely weren't going to out-light the sun with a single speedlight.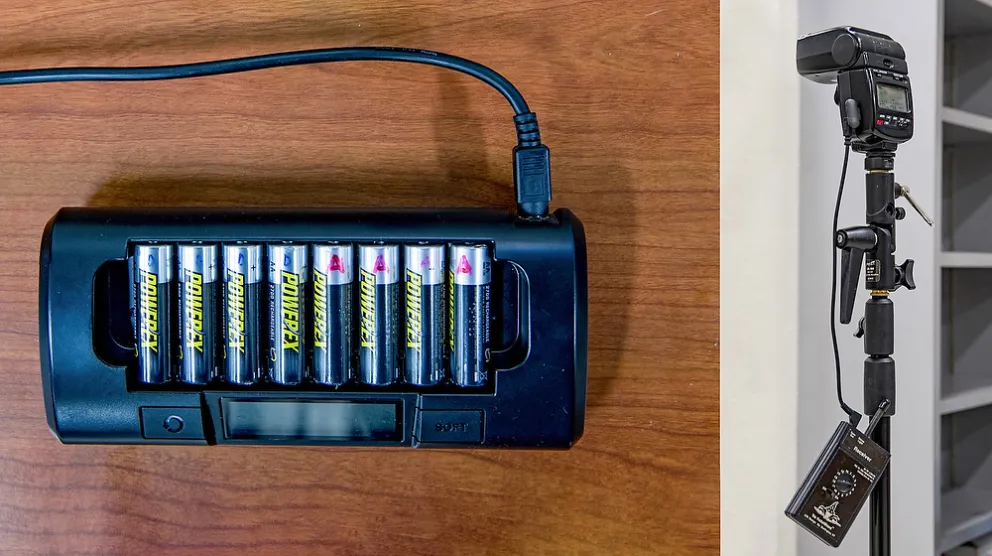 Things I don't miss: Left, finicky rechargeable batteries that lost their charge too quickly, right, brackets, cables and dangly pocket wizard receivers on flashes that had to be manually adjusted.
In the early 2010's Godox revolutionized the industry with high-output, low-priced battery-powered strobes. The same lights are also branded under Adorama's in-house brand Flashpoint. They even went a notch higher on the convenience scale by adding built-in wireless triggering and beyond that even with remote power control. The bang-for-the-buck of Godox lights is in a word: Astonishing.

Things I like: Left, seemingly inexhaustible, infinitely store-able batteries, right, built-in wireless triggering with remote power adjustments.
Currently Godox has a range of battery-powered monolights from 100w/s through 600w/s. Do they often look like blatant ripoffs of Profoto gear? Yeah. Does that trouble me? Nah.

(manufacturer images) Left, the Godox V1 ($259 full retail) and the Profoto A1 ($895). Right, the Profoto B10 ($1795...wait, WHAT?!?) and the Godox AD300 ($499 full retail). They look alike, perform alike, but certainly aren't priced alike!
In my opinion the AD300 (or, if you prefer, the Flashpoint XPLOR 300, or if you still prefer, the Profoto B10 ripoff) hits the sweet spot of size, power and ergonomics. But it seemed a little pricey by Godox standards at $499 and stubbornly seemed to never go on sale. But as of this writing* the AD300/XPLOR 300 is as cheap as it's ever been: $339 in it's Flashpoint-branded version from Adorama. That's close enough to $300 to be eligible for a "Thingamajig Thursday" feature. (*by publish date the sale may be over/different. Buy from UPAA sponsor Roberts whenever possible!) 
What I like:
•Great form factor--about the same size & weight of a 70-200 lens (One of the good 70-200s with the zoom ring closer to the camera body where it belongs!!!) won't be too top-heavy on a stand
•A battery that lasts seemingly forever
•Remotely adjustable power from full-1/256 via one of many inexpensive trigger options
•Hi-speed sync
•A unique built-in mount that, when paired with the right modifiers, makes this light the quickest and most convenient setup I've ever used

It doesn't get more convenient than this: The Glow brand direct mount parabolic softbox attaches directly to the AD300. No bending softbox rods, no adapters or speed rings. Yay!
What I don't like:
•Mayonnaise
•If I *have to* give it a demerit for something, I'd say it doesn't live up to its marketing hype in terms of its usefulness as a video light. But that's not why I bought it so that doesn't bother me.
•Internet commenters have complained about lack of service options, but I have yet to break any of my Flashpoint/Godox gear so I can't say anything about that. I do sometimes wonder what environmental or humanitarian catastrophe I might be contributing to by buying cheap import knockoffs, but probably no different than buying the expensive stuff.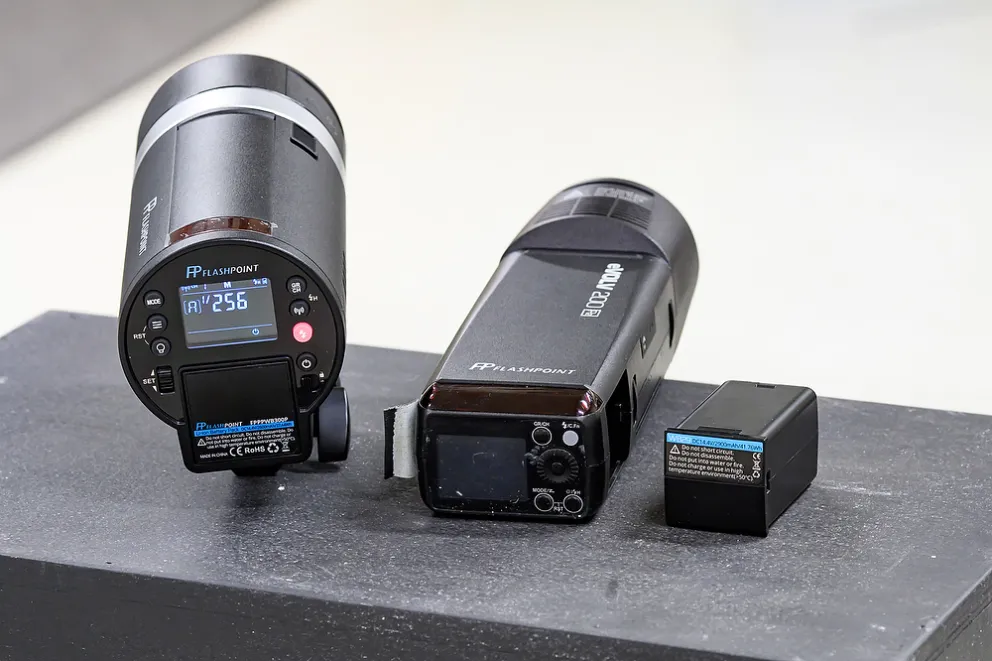 The AD200 (center) was the previous 'sweet spot' of the Godox line in my opinion but the AD300 improves on everything without substantially increasing size and weight. Switches are better placed--no more taping over the power button, there's a wider power range and it's more useful with certain modifiers via the built-in mount. As a bonus, the batteries are interchangeable between the two.
_____________________________________
"Ever try blindfolded archery? You don't know what you're missing!"  Got a "Thingamajig Thursday" gadget you think the rest of UPAA should know about? Contact blog editor Matt Cashore, mcashore@nd.edu. If you don't already, Follow UPAA on Instagram, and tell your friends to follow too!