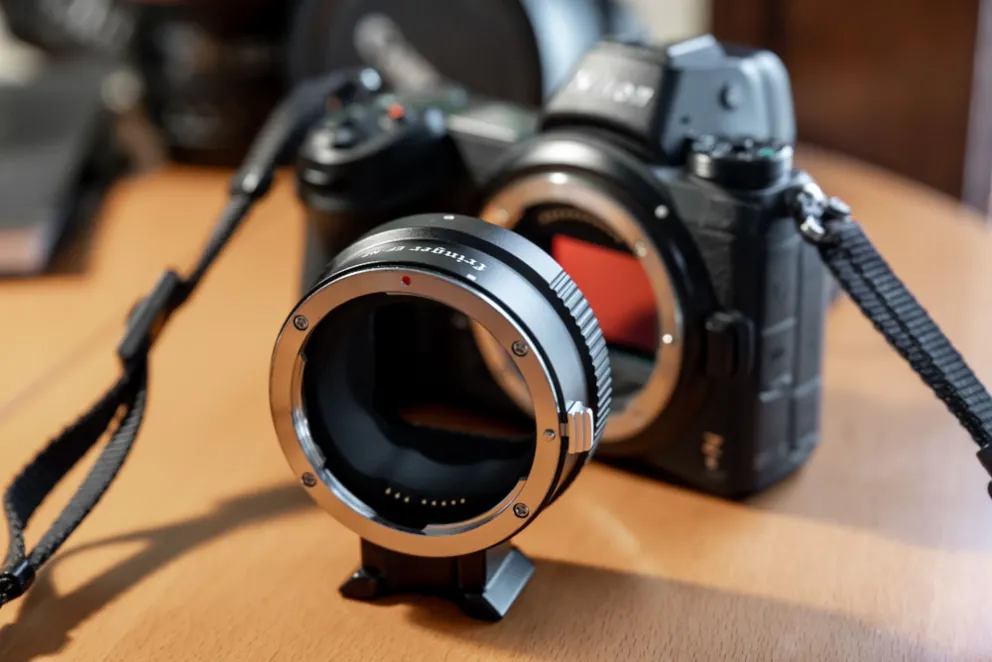 (text and photos by Matt Cashore) Lens adapters are nothing new but an adapter with full functionality across different brands is.
This is the second of an occasional series of reviews of accessories and other minor gadgets. See the first here. Have a $300-or-less piece of gear that makes your work more convenient? Write about it for the blog. Contact info at the end of this article.
Like many photographers in the 90's and 2000's I bounced back and forth between Nikon and Canon as the photo world moved from film to digital and digital evolved. I was in the fortunate position at the time that I could afford to buy and sell many bodies and lenses.
Fast forward to around 2010 and I had a hybrid system: Nikon for most day-to-day stills  and Canon for DSLR video and the occasional need for an "exotic" lens such as the 17mm TS-E or the 8-15mm fisheye zoom, neither of which had a Nikon equivalent at the time. Another favorite Canon lens for which there was no Nikon equivalent* was the wonderful 135mm f2. The Canon 135 is a near-perfect mix of sharpness, speed and light weight. 
*(Yes, Nikon had the 135 f2 DC but it was heavy with mechanical AF that was...glacial...so my opinion is that it was not an equivalent lens.)
But, using two systems is, in a word: Inconvenient. My 5D Mark III began to feel a bit dated when compared to the high ISO performance and new features in the mirrorless bodies, and Nikon did eventually catch up to Canon in terms of DSLR video so that was no longer a consideration. 
I was using my Canon gear less and less, and I began to think of either selling it, or purchasing a Canon mirrorless body to match the features I'd come to appreciate about the Nikon mirrorless bodies. But trading my Canon 8-15mm zoom and 17 TS-E with the Nikon equivalents would be a swing of around $2000, and of course there was that 135...Nikon still doesn't have an equivalent. 
Lens adapters are nothing new, but usually that means a "dumb" mechanical-only connection. I can put AI-S lenses on a Canon body, easy-peasy, but EF lenses are too limited without full electronic connection.
Maybe it was YouTube, maybe it was absent-mindedly scrolling PetaPixel.com or similar, but somehow I stumbled on an article about the Fringer EF-NZ adapter. It seemed to do everything necessary to make my Canon lenses fully functional on my Nikon Z bodies. In the pre-Coronavirus days $300 was an affordable risk to take, so I ordered one.
Fringer has several options but I can only speak from experience about the EF-NZ, and the bottom line is: Yes, it works...nearly perfectly. The opposite-direction focusing is a non-issue. AF is not perfect but I don't expect perfect AF from the Z series in general, so I don't perceive a loss there. The Canon lenses even benefit from the Nikon IBIS. Bonus! Every once in a while the camera and lens lose electronic connection. Always correctable by un-mounting and re-mounting the lens, but I'm keeping a mental note of its frequency.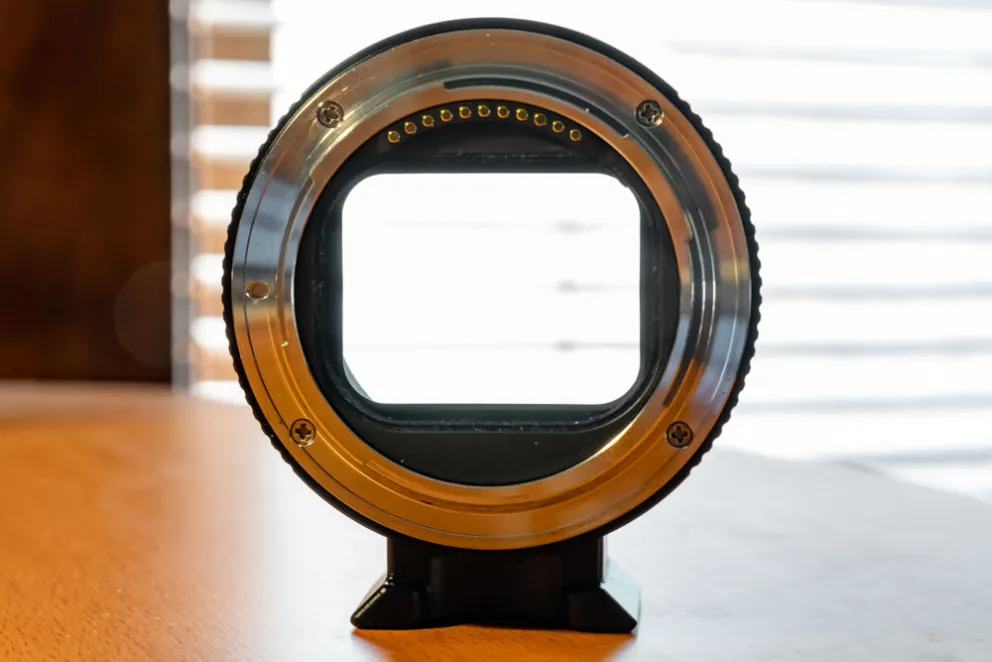 It's a metal tube...the tripod foot is removable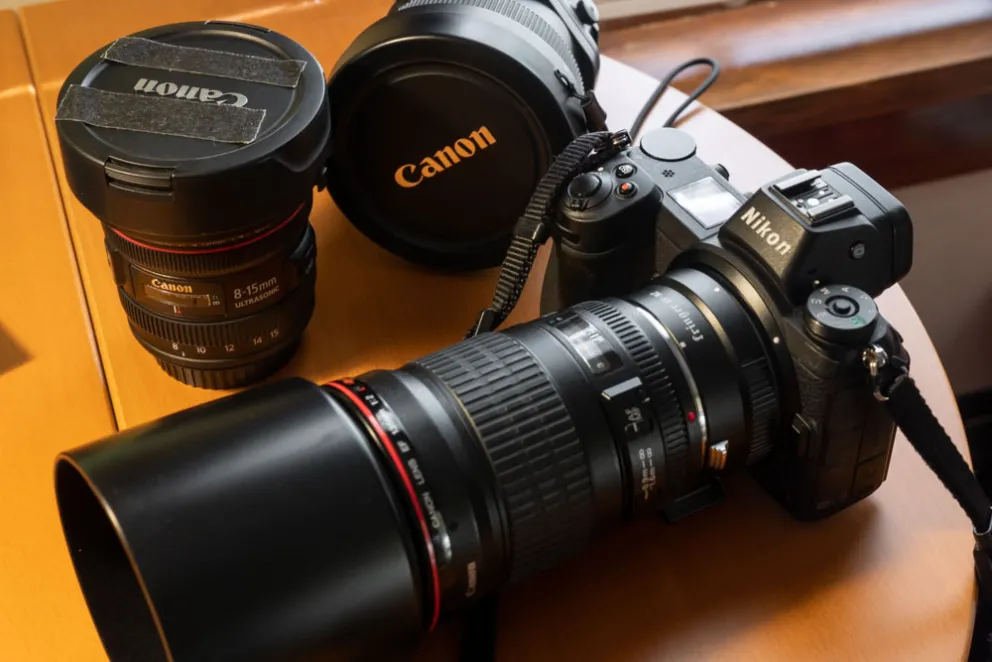 All my Canon "exotic" lenses work on my Nikon Z bodies, and my beloved 135mm f2 is now in near-daily use.
Pros
•Full electronic communication, which means A, S, and P modes all work, AF works and EXIF data is recorded so lens profiles can be applied in post
•An extra tripod mount (which is removable if you prefer)
•No glass, which reduces weight and preserves full optical performance of whatever lens you're using
Cons
•AF performance is adequate but not superb
•Occasional mis-communication between camera and body
•Is $300 too much for a tube?
Here are samples from recent photos made with the Fringer EF-NZ: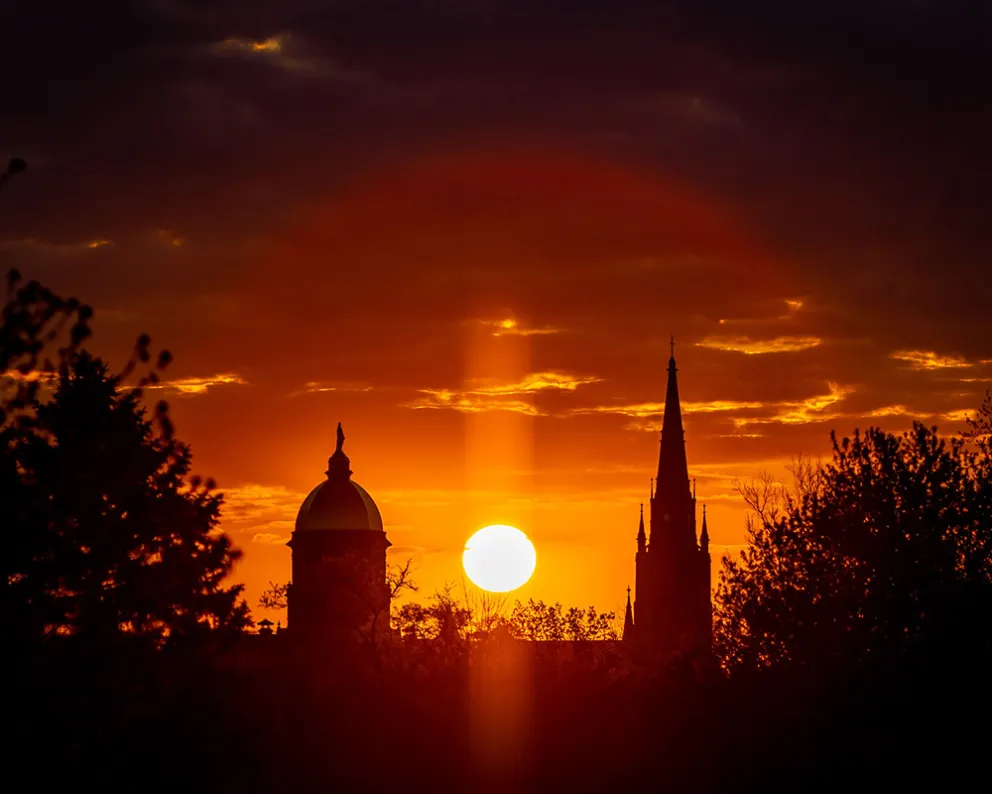 Sunrise at f2. The 135mm is an older optical design and technically speaking the halo and light smear are a flow. They went away if I stopped down even a little, but I like 'em! 
8-15mm fisheye at 8mm. Camera is on the ground triggered via Bluetooth with the Snapbridge app.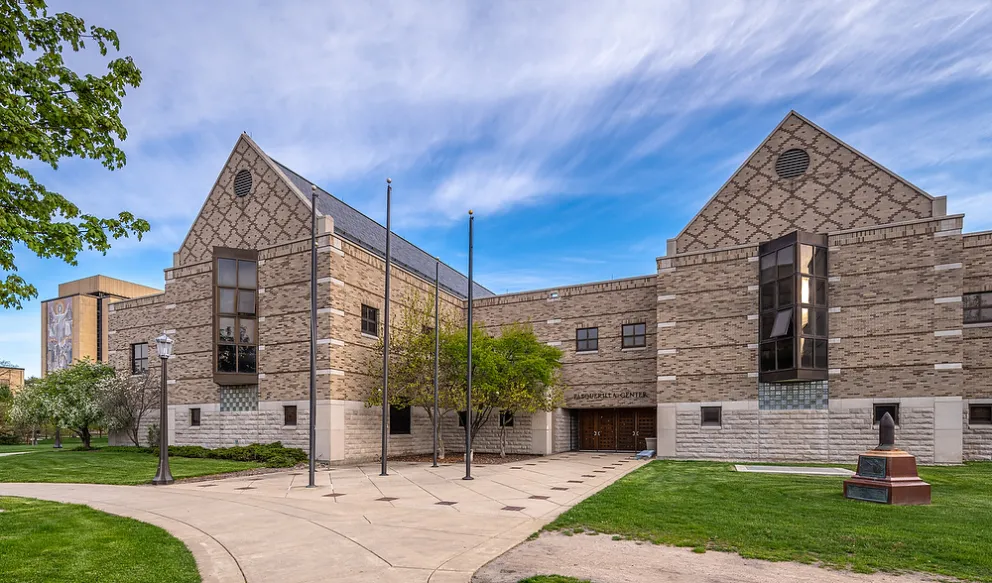 17mm TS-E. One of our self-generated tasks during the campus closure has been to update our catalog of campus buildings. The 17 TS-E is perfect for architectural work.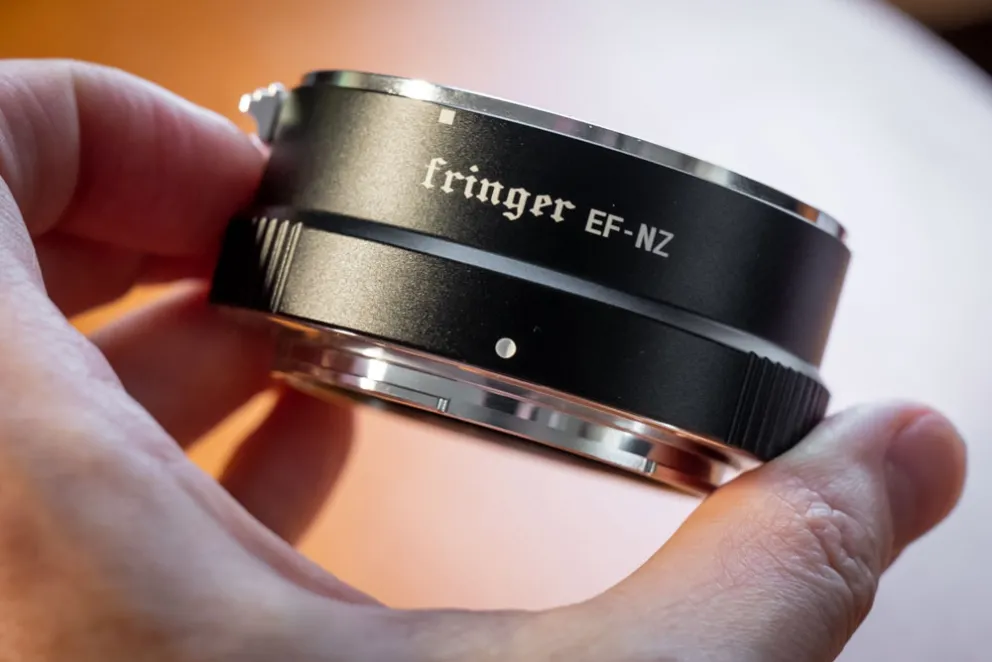 That font, tho! "Fringer" sounds like an 80's heavy metal tribute band.
In summary it seems to be a good product at a reasonable if not bargain price. I'm not going to be making any new gear purchases for...a while...and this adapter allows me to get more out of the under-used gear I already had.
__________________________________
There's a fine line between a numerator and a denominator. (Only a fraction of you will get that joke!) Thanks for reading the blog. Stories, ideas, feedback welcome any time. Contact editor Matt Cashore, mcashore@nd.edu. Follow UPAA on Instagram, too!