The referenced media source is missing and needs to be re-embedded.
(photos and text by Quinn Russell Brown) Above: The National Portrait Gallery, Washington D.C.
UPAA member Quinn Russell Brown is a photographer and editor at the University of Washington magazine at the University of Washington in Seattle. A portrait he made for the University of Washington magazine was selected from over 2600 entries to be one of 46 images displayed in the Smithsonian National Portrait Gallery in Washington, D.C. It is part of a show called "American Portraiture Today," which is on display at the gallery through August 2020.​
I am the staff photographer at the University of Washington Magazine, where I create the art for many of their covers and feature stories. I have been mentored by the magazine's art director, Ken Shafer, a longtime Seattle designer who created the well-known logos for Tiger Woods, the NFL Hall of Fame, NBA All-Star Games, the Seattle Sounders, and many more.
My photo in the National Portrait Gallery is a 3-by-4-foot photograph of civil rights activist DeRay Mckesson, a leader of the Black Lives Matter movement. I made the portrait in February 2018 at the Samuel E. Kelly Ethnic Cultural Center on the University of Washington campus.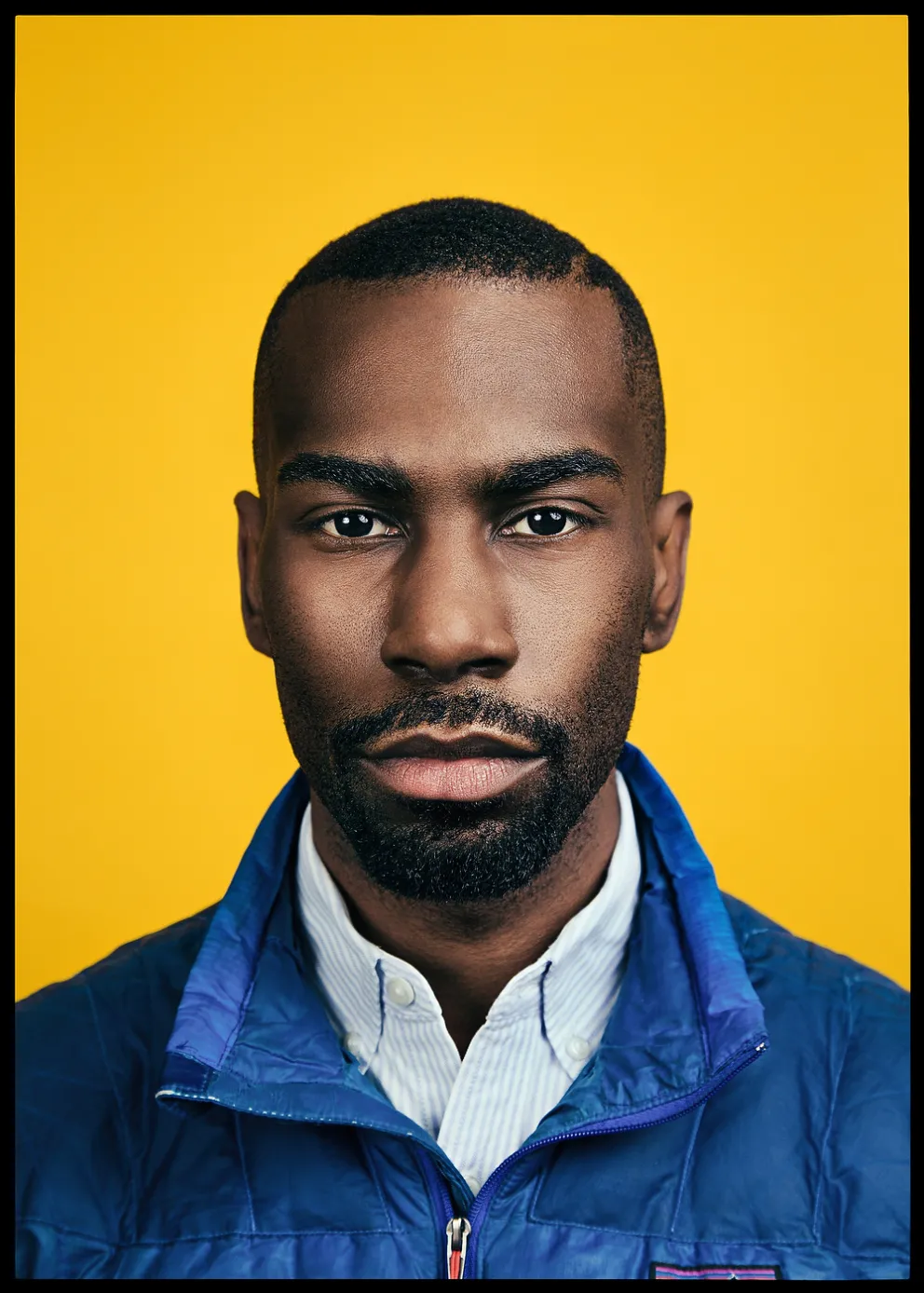 The show, "American Portraiture Today," was very accessible for a major museum exhibition. Anyone in the U.S. could submit a picture for a fee of $50, and the judging was blind. This is a competition they do once every three years called the Outwin Boochever Portrait Competition. I found the show on callforentry.org, which is a great resource for submitting to galleries across the country. In addition to my university and editorial work, I'm interested in showing work in the art world. Of 2,600 portraits that were submitted in 2019, they selected 46 finalists to be featured in the museum.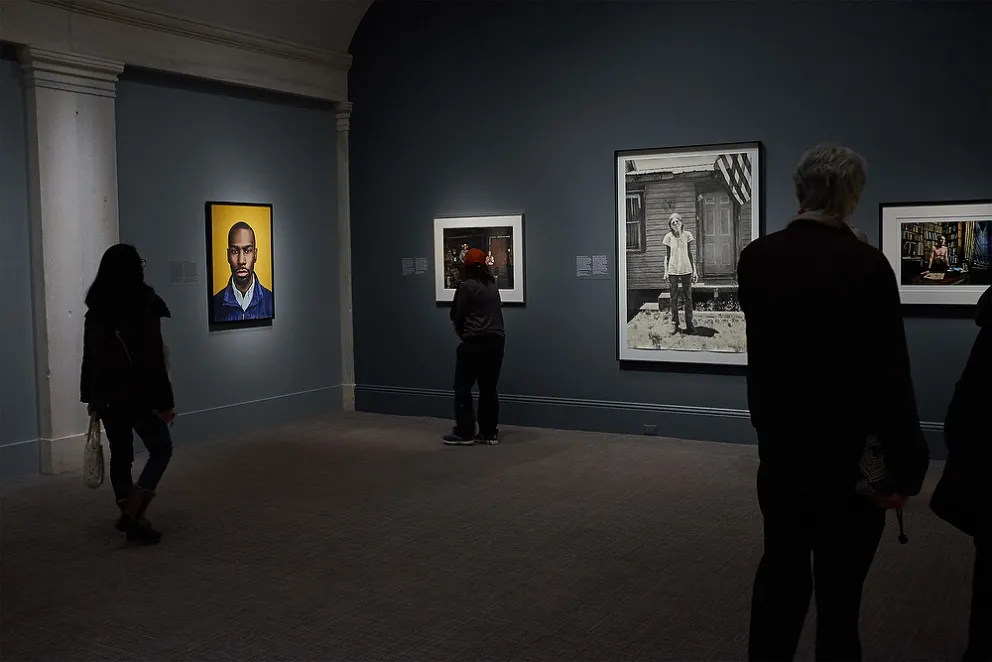 You could only enter one image. I chose this portrait because it's a picture that is about the current moment in America, and the National Portrait Gallery is about American history as much as it is about American art. Visually, the boldness of the color and the directness of DeRay's gaze really demand attention. So even if the viewer doesn't know who DeRay is, hopefully they will still feel an intensity when they look at this portrait, which would help them instinctively understand what the picture is about.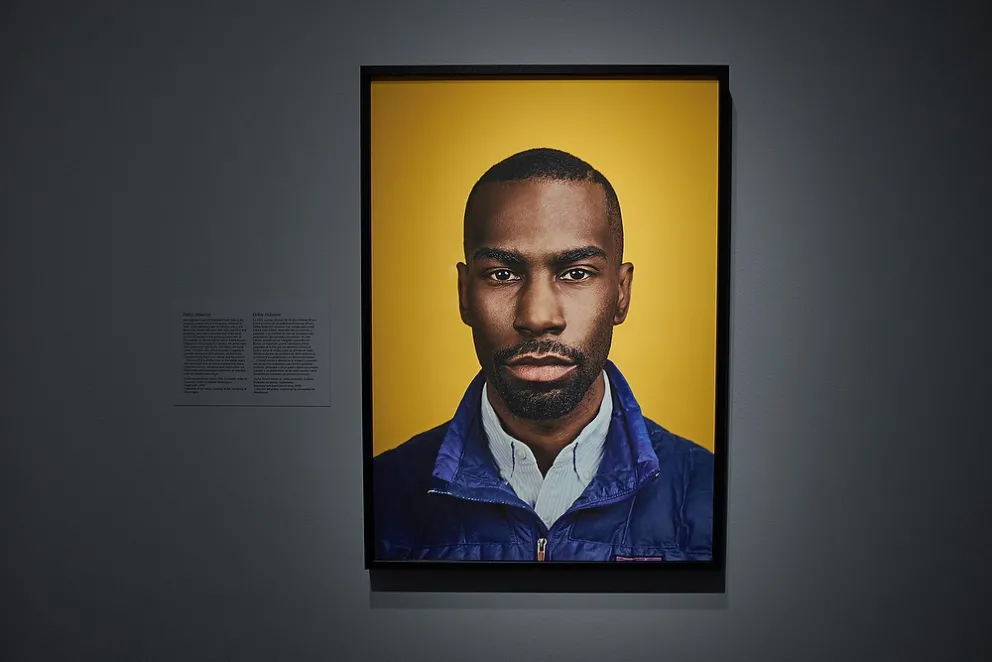 The portrait of DeRay  was done in my characteristic style, with bright colors and graphic composition. In addition to my university work, I have used this style to make portraits of notable American authors, athletes, artists and actors, for publications like WIRED, Wall Street Journal, Bloomberg Businessweek, Vice and Thrillist. A portrait I took of Archie McPhee founder Mark Pahlow just won Grand Prize at this year's PDN Faces Portrait Contest.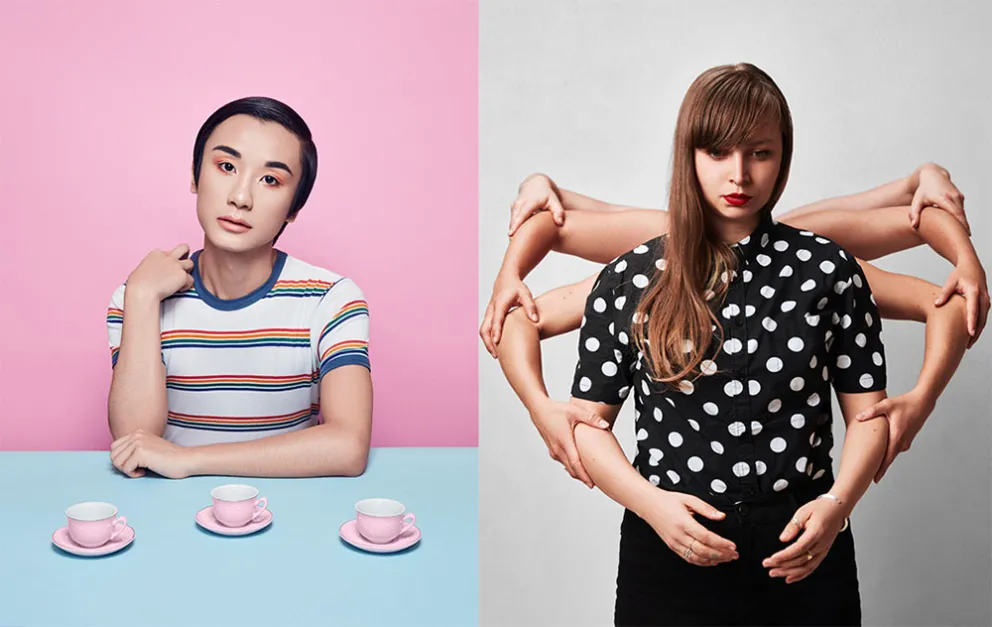 Above: Two of Quinn Russell Browns MIC-winning images. Left, "Yes I am a Boy" 1st Place, General Features, September 2018; Right,  "Alice Gosti" 1st Place, People & Potraits, November 2018.
The University of Washington is a pretty big campus in the city of Seattle, so we often have well-known people visit. When this happens, I reach out to the event organizers and ask if they can get me a few minutes for a portrait. A majority of the time, the answer is no. But I'm just hunting for a yes. I always send my portfolio to the publicist so they know this is a thought-out, serious thing, not just a quick snapshot. I've had the chance to photograph people like Ken Burns, Dan Rather and even U.S. Supreme Court Justice Sonia Sotomayor.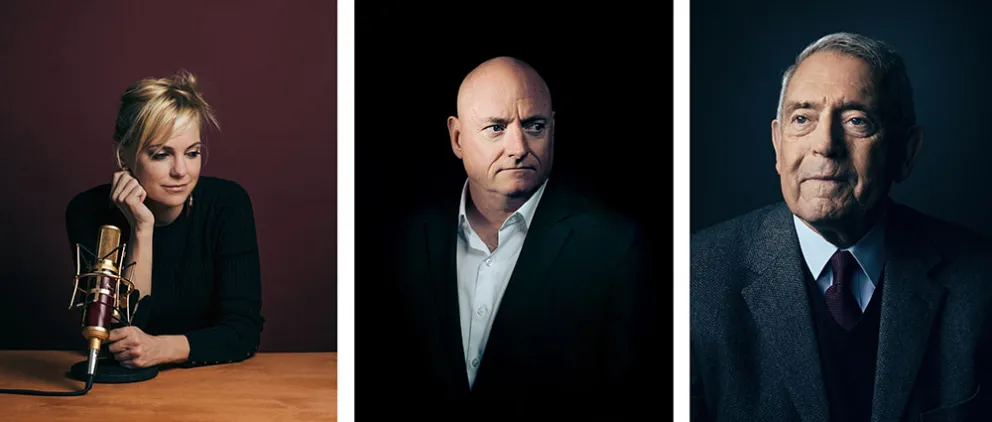 Left, Actress and Podcaster Anna Faris; Middle, NASA Astronaut Scott Kelly; Right, Journalist Dan Rather
For me, as a magazine photographer, I don't need to shoot the event like an event photographer. If these people are going to a bunch of different schools, the event photography will look the same at each school. But with a portrait, you have a chance to make something distinct. That doesn't mean it will be good, but at least it will be different. So, I ask the people to meet me in a nearby room before the event takes place—oftentimes it's just the green room—and I plan several portrait setups that I can pull off in the span of five minutes or less. That usually means setting up a couple seamless backdrops, and testing the lighting in advance. I don't want to waste their time by fiddling with my lights during the actual photoshoot.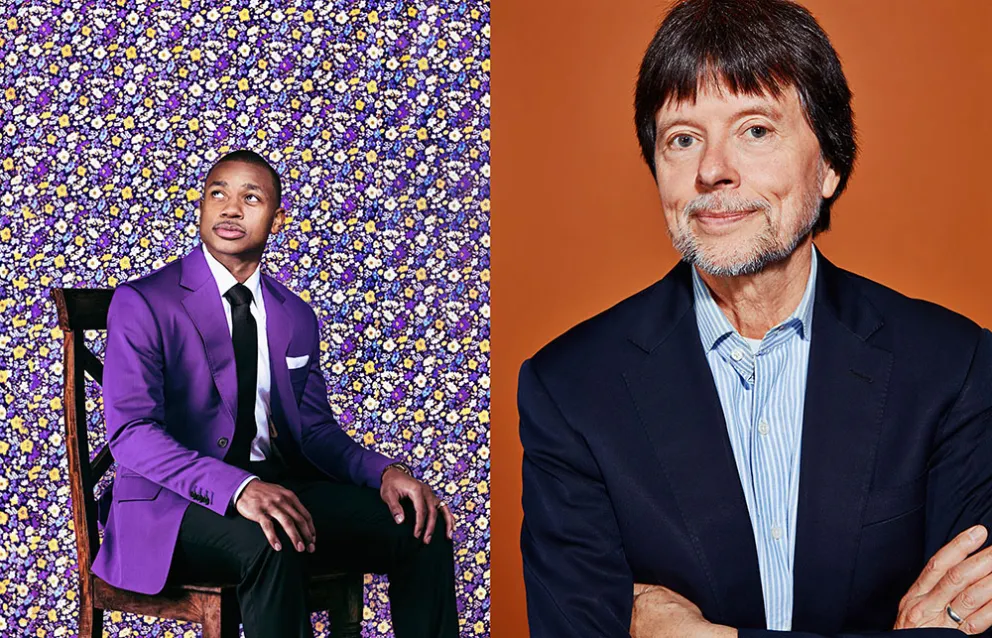 Left, NBA Player Isaiah Thomas; Right, Filmmaker Ken Burns
At the end of August 2020, my portrait of DeRay Mckesson will spend two years traveling to museums across the United States. After that, we will determine where it will be gifted in the name of the Black Lives Matter movement.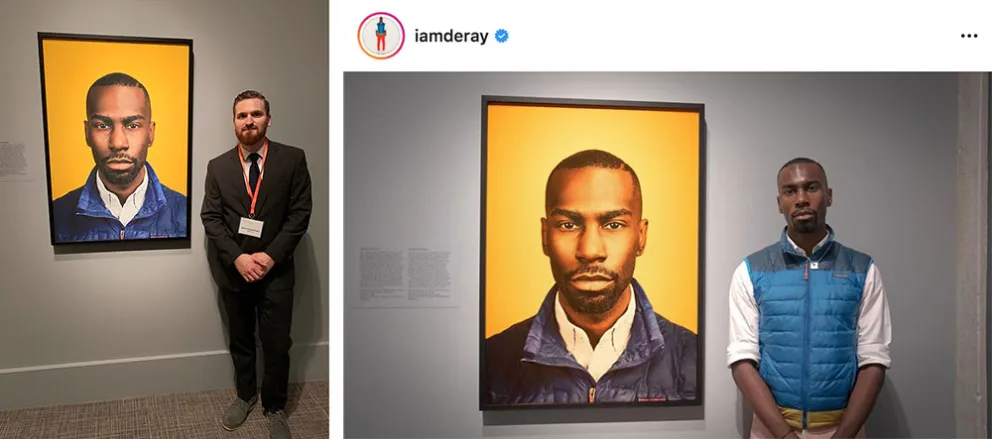 Left, Quinn Russell Brown at the National Portrait Gallery; Right, DeRay Mckesson shared this Instagram photo of his visit to the gallery.
More than anything, I'm grateful to the jury and to the museum for this opportunity. The process has taken so long—over a year and a half—that the initial thrill and disbelief has naturally faded over time. But the gratitude stays. The National Portrait Gallery means so much to me as a portrait photographer, and I know that this will always be a chapter in my life that I look back on with pride.
The photo is on display at the National Portrait Gallery through August 2020. If you stop by, mention it in the UPAA Facebook group. Want to see more of Quinn Russell Brown's work? Follow him on Instagram, and see him in action in this behind-the-scenes feature.
__________________________________________________
"What is a museum about cows called? A MOO-seum!" Thanks for reading the blog, send stories, ideas, or jokes to editor Matt Cashore, mcashore@nd.edu. Follow UPAA on Instagram, too!