(photos by Matthew Modoono and Adam Glanzman, Northeastern University)
Pay attention to the MIC for even a little while and you can't miss the consistently creative portraiture out of Northeastern University. The two staff photographers at the Boston school, Matthew Modoono and Adam Glanzman, have won accolades for their portraiture, as recently as this past MIC, in fact. They were kind enough to do a breakdown of a few of their portraits and give a little behind-the-scenes as to the techniques involved.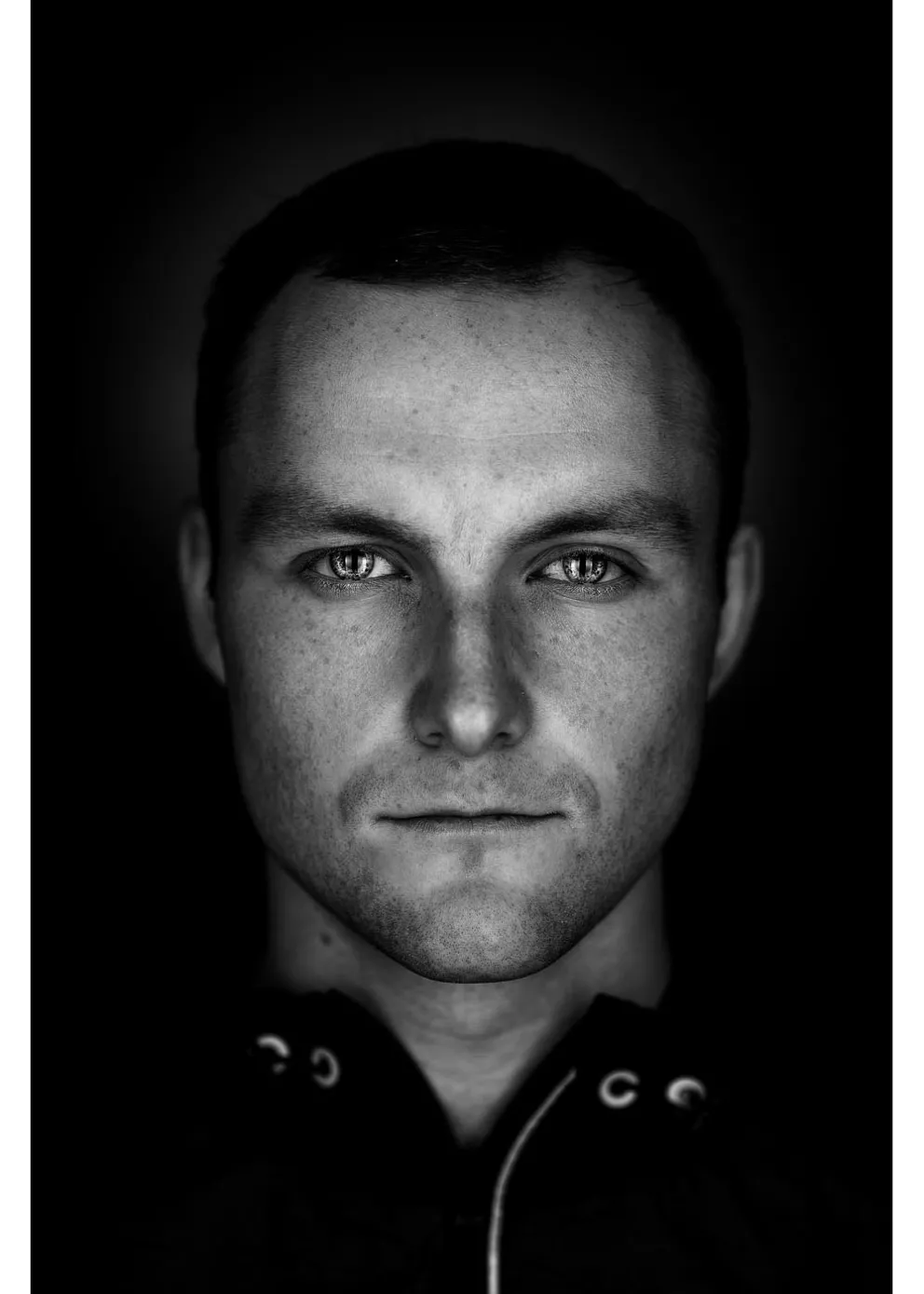 For this simple portrait of Ryan Crowe, captain of the club rugby team, I used a black seamless and a simple 3 light setup. Two 14" x 60" strips very close together, about 2 feet from the subject's face for fall off and third light with reflector/15 grid angled close to background creating a small halo. All lights were powered very low. I de-saturated the image and pushed the blacks and contrast a little.
Camera: Nikon D5
Lens: 85
ISO:50
Aperture: 2.2
Shutter: 1/250
Photo by Matthew Modoono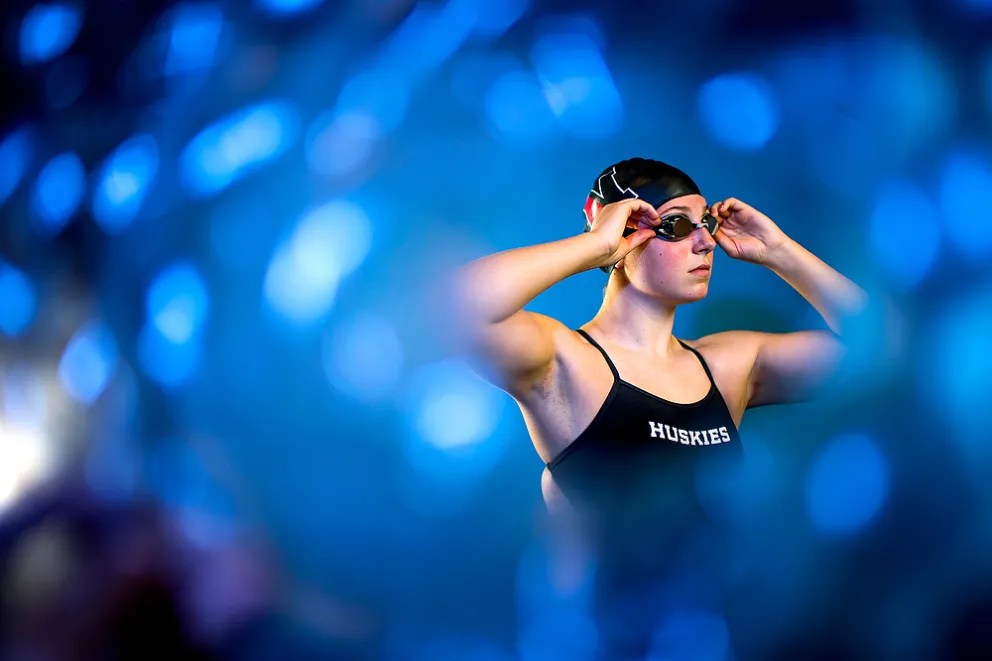 Four light setup for this swim team captain portrait. I used a blue seamless for the background, 35" octabox with grid as my main light camera right, 14"x 60" strip behind subject, left, third light with soft blue gel/reflector, behind subject pointed towards camera, and fourth light snooted with blue-gel pointed at bubble wrap which I'm holding in my hand/shooting though a two inch hole.  As far as post goes, in Camera RAW, adjusted blacks and small amount of contrast.
Camera: Nikon D5
Lens: 50
ISO:50
Aperture: 1.4
Shutter: 1/160
Photo by Matthew Modoono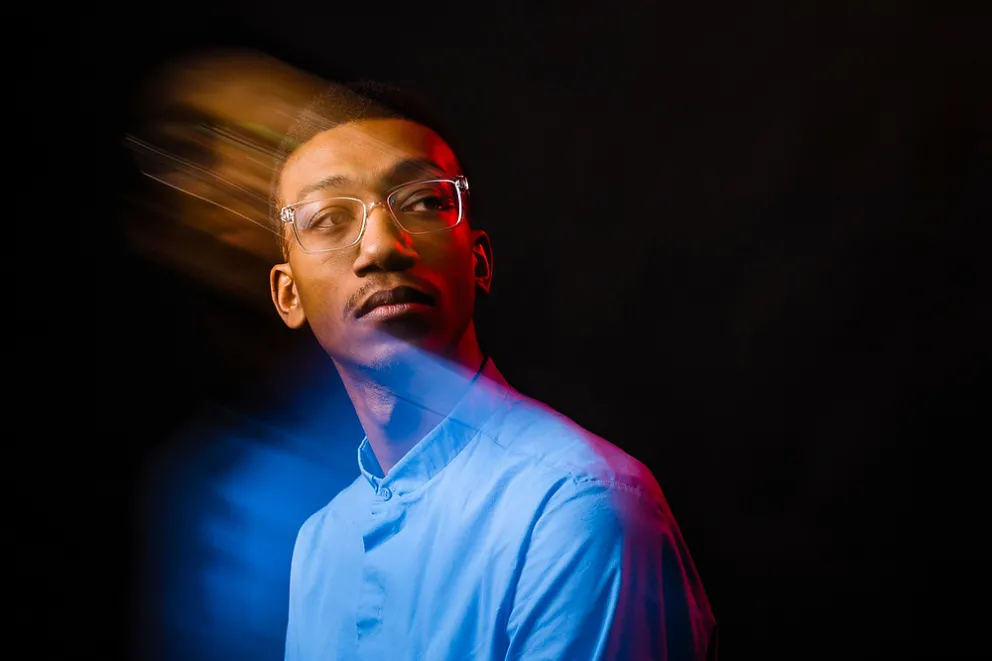 For the color photo I used one gridded octobank as the main light. I placed a large orange gel over the modifier to give the light a warm feel.  I also had a snooted red-gelled strobe acting as the accent light off to the side. My shutter was at 1/8 of a second and I moved the camera while the shutter was open. The ambient light in the room helped create the ghosting effect present in the image.
Camera: Nikon D5
Aperture: f/5.6
Shutter: 1/8
ISO 320
Lens: 50mm
Photo by Adam Glanzman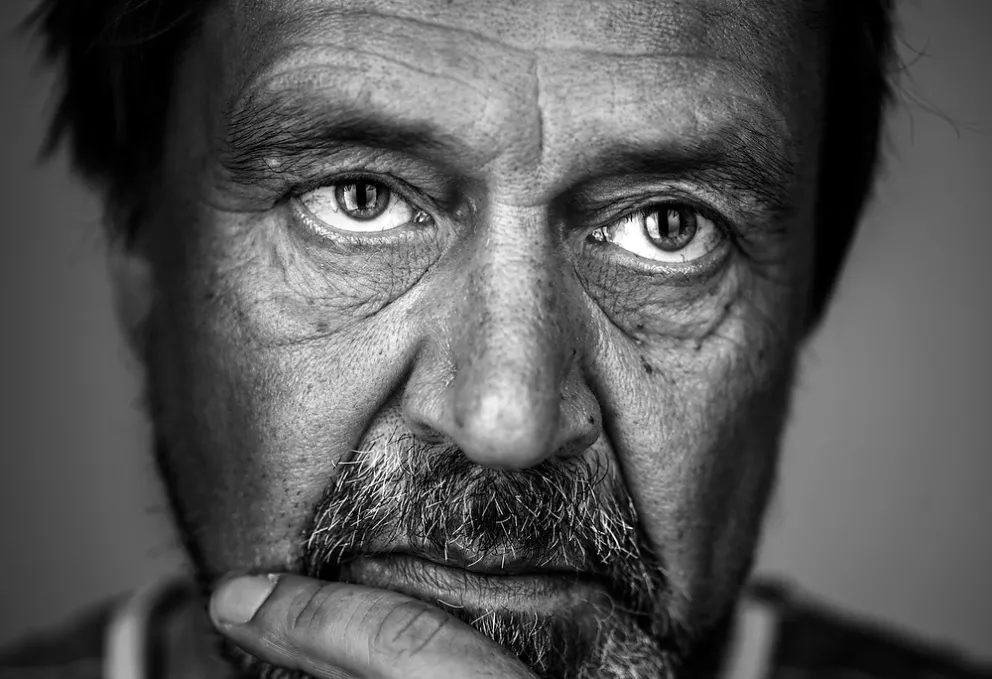 For the black and white image I used two large 14x16 strip lights directly in front of the subject at low power. I've found that these lights give the subject nice fall off around their face. A third light was also on very low illuminating the white seamless slightly so it would fall off to a greyish color. I shot this image with a 100mm macro lens at f/3.2. For processing I de-saturated the image and bumped up the contrast and blacks slightly.
Camera: Nikon D4
Aperture: f/3.2
Shutter: 1/200
ISO 64
Lens: 100mm
Photo by Adam Glanzman
__________
"What's a zombie's favorite treat for Halloween? Butter-Fingers!" Stories, comments, critiques…jokes…always welcome, email editor Matt Cashore at mcashore@nd.edu