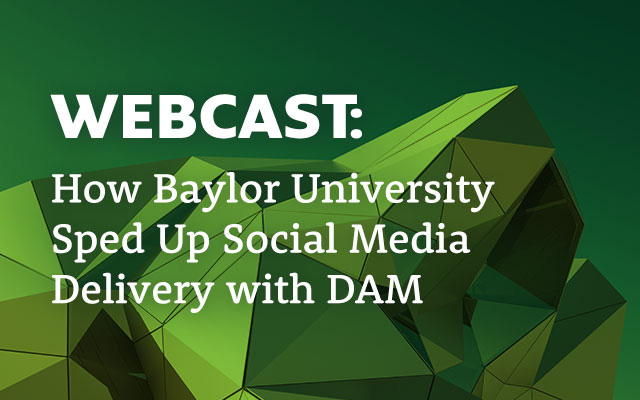 The Boys at Baylor are at it again with a webcast through Extensis. They'll be sharing their wireless workflow to deliver photos for social media during sporting events. The webcast is on Tuesday January 27th at 2 pm Eastern. Register for it at Extensis.com. 
Here is the release from Extensis:
Join us for a discussion with Robbie Rogers and Matthew Minard of Baylor University as they reveal how they used digital asset management to triple their social media engagement figures and achieve higher rankings than some of the biggest universities in the nation.Date: Tuesday, January 27, 2015 Time: 11:00 a.m. Pacific | 2:00 p.m. Eastern You'll learn how:
Baylor gets images out to social media in real-time
DAM helped increase engagement
Baylor configures their cameras, wireless & DAM
High-quality photography impacts social media
The entire University benefited
The solution spread quickly at Baylor
At the end of the presentation, Rogers and Minard will be available for a live Q&A.