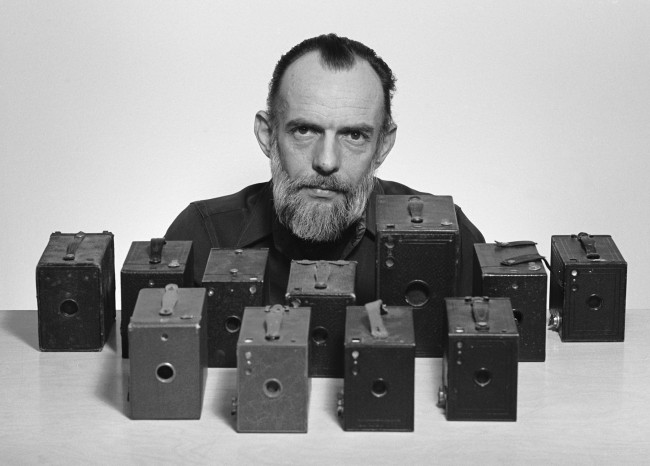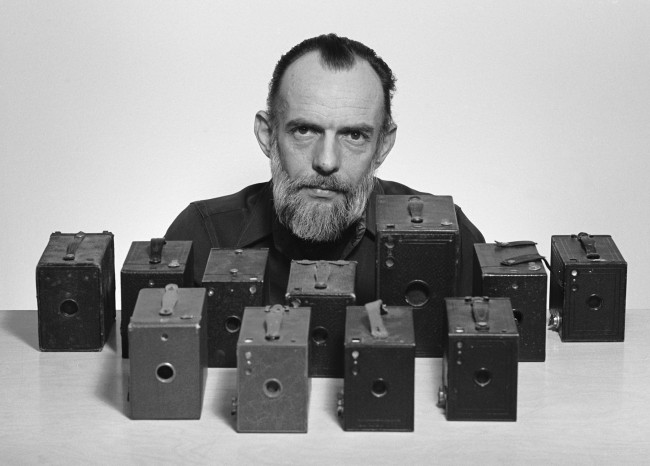 John Alley, former director of University of Wisconsin-Milwaukee Photo Services and longtime UPAA member and award winner, passed away on February 25, 2014.  He was a member of the Milwaukee St. Andrew's Society, and at their Kirking of the Tartan ceremony on May 6th, the organization had a display of John's career.  Their tribute to John is below:
In memory of
John Alley
As a boy of 9 growing up in a small town in Michigan, John Alley picked up his mother's Kodak folding camera. It began a long and storied life in making pictures. "This was his awakening into photography," said Jim Mullaly, a friend of 20 years. "I remember him telling me, 'The next thing you know, people were becoming interested in my photography.'" Alley never got rid of his mother's camera. It was among a collection of old "box" cameras Alley assembled in a career spanning more than 70 years and across multiple continents. "John not only had cameras, he was a camera.," said Bob Pecher, co-owner of B&L Photo Labs in Milwaukee and a friend for 30 years. "He had that one intrinsic ability that all photographers should have- the ability to see things in his head, to see light in his head, and be able to translate it. He would walk around looking at things, as you would through a camera, making up images in his mind that he would then come back and put down on film," Pecher said of Alley, who worked in photographic services at the University of Wisconsin- Milwaukee for more than a decade. Alley, who had been in failing health with diabetes and other ailments, died Feb 25 at Columbia- St. Mary's Ozaukee. He was 81.
Explored the world
Equal parts explorer and photographer, John visited Antarctica (four times) to shoot photos and served as the director of photography for the government of American Samoa. Assignments took him to 26 countries, and his work was carried in Time and Newsweek, according to his cousin, Tom Crutcher of Rapids, Mich., where his mother ran a restaurant. His father died when Alley was young, and when his mother remarried, he found a companion in the stepfather who took him hunting and fishing. By age 15, Alley's photos were being published in Michigan newspapers. At 16, he shot a photo that was among his favorites: clown Emmett Kelly getting dressed in the back of a circus wagon. He shot and worked as a photographer's assistant during high school, getting paid 50 cents or a dollar when the local paper used one of his photos, according to Pecher, who met Alley when they both worked for a photo studio. Alley was hired for a special project- shooting photos of Summerfest. From 1947 to 1954, Alley worked as a staff and freelance photographer for a variety of Michigan news organizations before joining the Army Medical Corps. In 1961, when he was 29, he was invited to become a member of the Explorers' Club, becoming one of its youngest members, according to a 1969 story in the Shorewood Herald. He carried the Explorers' flag twice to Antarctica and once to Nepal. He worked at UWM from 1968 to 1979, mostly in photographic services but also as director of photography at UWM Magazine. After leaving UWM, he was corporate photographer at what was then the Wisconsin Gas Co. until 1995.
From dignitaries to dogs
Alley's work was prolific and wide ranging- portraits ("dignitaries to dogs," his resume says), medical equipment and procedures, weddings, festivals and disasters. He was a burn center photographer while serving the U.S. Army Medical Corps, and went to Antarctica as a U.S. Navy officer. As a photographer for Stars and Stripes, the military publication, he shot pictures of Bob Hope, dancer Ann Miller and President Lyndon B. Johnson. There was a series of night photos of flying squirrels for a 1963 magazine article. At the time, Alley worked in photographic services at the University of Michigan, where he had done graduate work. There was cinematography- films ranging from "The Study and Progress of Burn Patients" to "Anthropological Studies of Burial Sites in Michigan." There was his work as chief photographer for Irish Fest and the Irish American Post, photographing the remote Tory Island off the Irish coast for the Post, according to publisher Martin Hintz. He photographed leaders such as Sinn Fein's Gerry Adams and Irish presidents Mary Robinson and Mary McAleese for the post, too. Alley was a proud Scot, too, active for years in the St. Andrew's Society and a longtime supporter of the Milwaukee Highland Games. Alley, who was divorced and had no children, had a circle of friends who met at 5 a.m. daily for breakfast at a George Webb restaurant near his Germantown apartment. Among them was Mullaly, who heard Alley's telling and retelling of the places he'd been, the photos he'd shot. "He would take pictures of everything- his food, the waitress, a little kid that came in," Mullaly said. "He was pictures."
Served as a mentor
Alley taught, too, at the University of Michigan and UW-Milwaukee. He also found students accidentally. PJ Boylan met him while he worked at the old Helix Photoart, a downtown photo lab and shop. She was getting a photo developed to donate to a scholarship auction. When she came by to pick it up, he asked if she'd taken it. When she said yes, he said it's good. Do more. He coaxed her along, sorting through her photos with her. One bit of advice she remembers from him: "Take a lot of pictures. Just take a lot." Alley certainly did. He took photos of the seemingly mundane- a plate of food served to him at Webb's- and the horrific- fires, accidents. He was "a bit of an ambulance chaser," Boylan said. "I found a pair of real fireman's boots in the trunk of his car." What drew him to photography so early in life and kept him there? "It made him happy," Pecher said. "It ruled his life." In the days after Alley was hospitalized, Boylan, who was handling his personal matters, went to his apartment and scooped up papers that she thought were important. The kitchen table was covered with paper- bills mostly. As she sifted through the paper, she found old letters, one from Japan postmarked 1980, another postmarked 1973. It was typical of Alley, she said. "He loved people, and he loved to meet new people," Boylan said, and a life in photography gave him that. Sure, but he could have done a number of jobs and met new people. Boylan thought about that, then said, "The permanence of it. You get to take the people home with you. He loved looking at pictures, too."