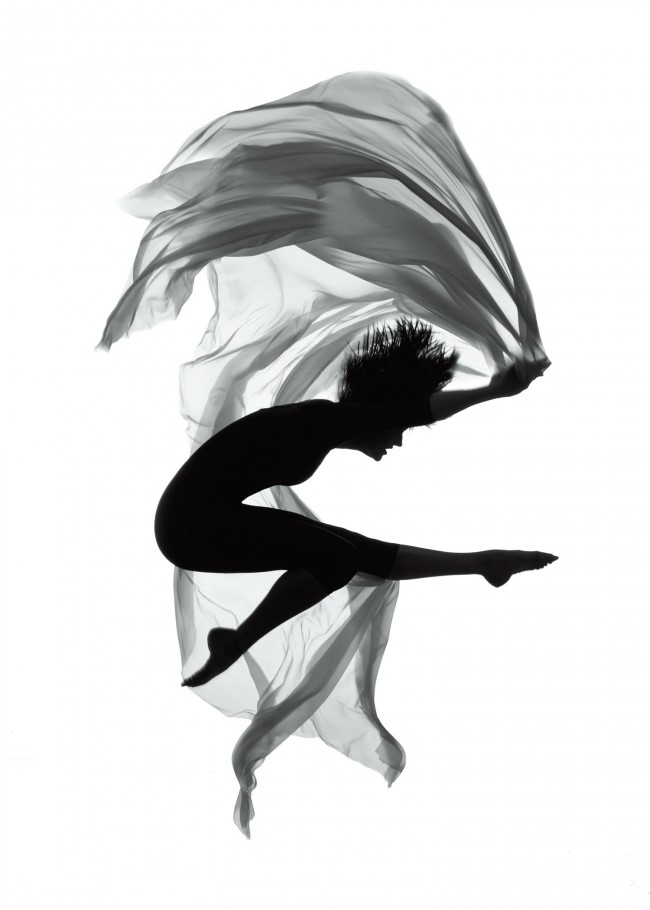 By Nick Romanenko, Rutgers University
The hospitality room at the Miami Inn, Oxford Ohio, not in the southern climes of sunny Florida, was packed following the banquet that closed out another annual UPAA symposium. I was tending bar, making sure the guests were well tended to as they spent the waning hours of Friday night catching up with friends they probably wouldn't see face to face for another year. Brigham Young University senior photographer Mark Philbrick had just captured his seventh Photographer of the Year award earlier in the evening, and was being approached with congratulations from colleagues as he made his way across the room.
By the time I saw Mark I was struck by the glazed look of euphoria on his face. He was obviously very happy, stunned, buzzed. Perhaps the reality of the moment was still sinking in, but then there's no one else who has had his experience with this kind of moment in the thirty plus years he'd been a university photographer. He had won six times before, twice the number of any other photographer.
Eric Bronson, the new gun on the block who made his name with his stunning sports images and who led the Monthly Image Competition for most of the year, added his congratulations and commented that Mark, and eventually Virginia Tech photographer (and also previous POY winner) Jim Stroup, had made a move in the last two months to pass him. Mark jokingly remarked that, gee, he didn't know if he would enter the MIC next year since he always seemed to be the bridesmaid and not the bride - coming close, but not winning outright. Here was a man at the top of the UPAA mountain, so to speak, but whose competitive fires still burned for another gold.
So I asked Mark, whom I had written about extensively when he last won a POY in 2004, what I could possibly write differently about him this time. Mark told me to avoid another long interview, and to just talk to everyone else. I decided to take him up on his suggestion.
I had been a fly on the wall – OK, more like a hovering vulture – to a fervent conversation between Bronson and Stroup, discussing everything it seemed that night alongside the bar. Stroup had just captured his third consecutive MIC crown, coming from almost 1,000 down in the last two months to pass both Philbrick and Bronson. It was like watching two prize-fighters feeling each other out in the ring, looking for an opening. Asked later to comment on this conversation with Eric, Stroup said, "We had a good conversation. I'm glad we had it. It gave me a chance to get to know him a little better. Eric's a great photographer and he's going to have a great career. It will be interesting to see what he does in the future, considering what he did last year, especially in sports – which, for me, is the hardest category."
On Philbrick's achievement, Stroup added, "Mark's success illustrates how dedicated he is to his craft and the pride he takes in the work he does. It's not always easy to maintain the passion needed to continuously produce outstanding work, but his consistency proves it's more than just a job to him, it's still what he loves to do. He still has that creative spirit and the desire to push his own boundaries, he's still willing to learn and refine his craft and his images show that. He produces so many outstanding images that illustrate how well thought out they are, and many of them are clean, simple images that are beautifully lit and just seem to flow off the page."
I asked Stroup how the top shooters separate themselves from the rest of the pack. "I think it's desire and attitude. Every time I take a photo I want it to be the definitive photo of that subject. The competitions are fun– it isn't the prize, it's the chase. They're a good motivating factor for you to get better. I know I won the MIC, but to me, Mark blew away the field. I think he had, like, four Best of Shows, maybe five, and he was always right there. Personally I have no idea how I pulled out a win. Mark's record in the Photographer of the Year competition will probably never be broken. It's right up there with Jim Brown's average yards per carry rushing record and Jack Nicklaus's 18 majors. How much longer does he have before he can retire?"
University of Michigan photographer Martin Vloet, the only other UPAA member to win two POY's since 2004 besides Philbrick had this to say, "Mark is an excellent photographer and it was nice to sit with him and get his opinion on things. Like everyone else I value his opinion. We talked about things going on in the MIC and Annual Print Competition, and that there are so many more good images than there used to be. One of the reasons I put so much stock in the competitions is they give me good ideas, and it spurs me along to see what other people are doing. Winning the POY I felt some sense of validation. I'd been working hard to do more for myself, my office and my university. And it's nice to be recognized. I don't think Mark, of all people, is out there doing the job just for the accolades. I know that's not the case with him, but every one of us likes to be appreciated.
From one POY to another, I just spent some time this summer looking at the videos Mark and Jaren Wilkey from BYU have put up (showing the behind-the-scenes of a variety of high production photo shoots) and thinking, OK, now I've got to step up here. I think what helps Mark and myself is that we are surrounded (at work) by other good photographers. There is no one more deserving of the POY than Mark, I was thrilled to see him come out on top. I think all the work he has been doing all this time has just been phenomenal. He shows no signs of slowing down. I think every once in a while Mark takes a breath but then says OK, I'm gonna get back into it, and he does. The way he came back in the MIC just goes to show that not only did he have the will to do it, but also the capability to turn it on like a switch. I think Mark believes that everyone should try to produce as well as they can, and then he just does it."
He certainly seems to have inspired the younger photographers as Bronson mentions, "I get the impression that everyone says they're going to work a little harder this year. Knowing your closest competitors are going to work harder is going to make you work harder. I think Mark is the most competitive guy in the room, and that's why he's so successful. The guy who knows he needs to do a little bit more to win out. Which I think is a good thing. That's what drives me. I think a lot of people are like that. At the first night bar-b-que dinner, I went to sit down next to Mark and then Stroup came by and sat down next to us and we all ended up talking. I thought it was kind of a cool interaction because these are the two guys that I keep my closest eyes on. I really, really dig their work.  I was a little nervous talking to these guys, because I have a lot of respect for them, and then meeting them for the first time. Philbrick, he's the guy. He's the true standard bearer."
Over the course of Mark's career the only photographer to come even close to matching his win total has been Jim Dusen, former longtime UPAA president and recently retired from SUNY-Brockport (already winning first place in the Personal Vision category for a stunning light painted star track photo in the Arizona desert). Jim has a total of three POY's to his credit, and for many years in the late 1980s through the 90s he and Mark seemed to consistently run first and second in total annual awards.
"I was sitting next to Mark at the awards banquet," Jim says, "and I remember him thinking Jim Stroup was going to win (POY) rather than him. He might act low key, but Mark is very competitive. He's still looking for that one more award. He's very fortunate for his talents, but he's certainly honed his craft to accomplish what he does. Mark is the Renaissance man of photography. He's able to approach a wide variety of subjects and be able to find a creative end, and he has the technical expertise to pull it all off. And he's done it over the long haul. He's not a shot in the dark. Mark has always been up there. He's never left a symposium empty handed. We've seen things evolve to where we're not the top dogs anymore and we haven't been winning as many places as we used to. You begin to wonder whether you have what it takes anymore, but Mark and I have talked about it and agree it's mostly due to a new crop of really good photographers. So it was a surprise that Mark did get it this time because of the stiffer competition."
Dusen explains that choosing the right photos to show is critical to having any success come awards time. "An element of winning is knowing what will sell well in a competition. I think photographs need to say something to you right away, both in the professional world of art directors and in print judging".
Summing up a rather close relationship with Mark despite, "he's the straight arrow type and I'm the heathen," Jim adds, "From seeing how he hosts a symposium (five in total) and how he works through the videos of various productions, people have a real respect for how Mark brings resources and organization together to put on these ambitious big photo shoots, like the BYU football team on the Salt Flats, a truck full of assistants and equipment and not wasting any time having a vision and pulling it off. He has a real capacity for planning out a photograph, from concept to finished product and bringing in whatever resources he needs to get it. Mark knows how to deliver a great product and BYU is very lucky to have some one like him."
Current UPAA president Glenn Carpenter, Moraine Valley Community College, shared this insight, " Mark is both incredibly gracious and incredibly competitive. He'll look at your photograph and honestly mean it when he says 'I wish I could have shot that photo. That's really good.' But then he'll go out and make a better photo than that. That's his competitive side. Mark sees everybody's work and is judging it constantly to see how good it is. I think he's looking at good images and thinking how he could do that, take that idea and take it one notch better." Recalling the night of the awards banquet Glenn says, "He was really surprised he won. I remember when he came up and I gave him the POY award. I told him that presenting him this award was the highlight of being president for me, because I've always respected him and respected his work. Mark replied, 'You know it means a lot to me that you're here giving this to me also.' That made my day."
"Everything has been said about Mark that can be said. He's been in this business for over thirty years and his style still resonates with the younger crowd. He has not gone out to pasture. He keeps on making great images. Later that night we talked not so much about him winning the award but about the organization and where it's going. Aside from Mark's skills, he genuinely loves the organization and sees it as essential to being a good university photographer." Glenn adds, "He is constantly encouraging others around him to be better than they are in everything. Not just photographically, but a better employee and a better person. That's just who he is and it translates into his work. I also think Jaren has made Mark a better photographer. He's young, hardworking, has great ideas and is technically savvy. When you pair two great photographers you end up with back to back POY awards".
Last year's POY was BYU's Jaren Wilkey who says of Mark winning this year, "It was not a big surprise. He's been doing great work. The thing about Mark is that he pushes himself, he wants to do well and keep getting better. He wants to create images that get people excited. Sometimes it takes a lot of work to do that, but when you get a good reaction to your images it thrills you and keeps you going. We're very busy, and mostly it's not the real exciting stuff. Things like banquets, a lot of this and a lot of that. You can get frustrated. So when you get an assignment and you see something, where you can hit a homerun, you go for it. I think we get bored if we don't keep pushing the envelope and try to find new things, and when that opportunity arises we try to take advantage of it. We want to take our pictures as far as they will go, and keep pushing the envelope. Mark is a competitor, absolutely. More than anything, he's competing with himself I think. And he's always trying to push it to the next level, push it further. He's a competitor and it does drive him. It's not for the glory, it's for personal satisfaction. He wants to create great images. When he comes back from winning competitions he doesn't go around telling people about it. That's what I have to do, because otherwise people wouldn't know. He doesn't brag. I put it (POY win) on our blog and Facebook page, and the news took off. I force him to do that publicity because it's good for us. And you know how it is on campus. You're competing with a hundred guys with 5D Mark II's. For us to be recognized as the professionals is a very important thing. So when these opportunities come around we have to take advantage of them".
Jaren laments that, "The equipment is cheaper, the accessibility is greater and the students shooting are pretty good. It's a lot easier to break into what you're doing. So we get, 'Why do I need you if I have this camera?' It's up to us to educate them that it isn't the camera, but what we bring to it. It's who's shooting and the vision that matters. It is this kind of recognition opens more doors for us".
I didn't get a real chance to speak with Mark the night he won this year, by that time his next stop was retiring to his room for the night. I caught up with him a month later, Mark having just returned from an assignment following a BYU student group in India. Perhaps the Olympics summer was still in the air, but I was really interesting in Mark's thoughts and insights on what makes a champion. Anyone who has won a university photography job, or held on to it for years is by definition a driven and competitive person in my opinion. There's a lot of talent in the UPAA. What did Mark have that put him ahead of the pack? So I asked him what sort of satisfaction did he get from competing and winning, and what goes through his mind creating photos and choosing images for contests. I was open, and knew others would be also, to any tips and advise he could share on his success.
"Winning Photographer of the Year" again Mark says, "was very, very rewarding, and I say that just because it's the quality of our competition. It's just amazing to see what great images that were there in the Print Competition". Mark says the look I saw in his eyes that night was because, "Sure I was happy. It (POY) was more of a surprise to me, so maybe what you saw was disbelief." Adding a little more insight Mark says, " It's important to see how my images compare to others in some way. Each of our photos have their own purpose for our universities, and some photographers have images that are really fantastic images but don't necessarily apply well, or they apply well for the university but don't show well in competition. And so it's kind of nice when you find a combination of great images that apply well and show well and the university can use well. In this particular win, these were images that were created. Basically starting with a blank sheet and putting something in front of the camera to make it work. I've seen a lot of those of shots in the MIC. Your found picture has to be really, really remarkable where the student, the action, the whole combination has to come together. That's why the created shots will show better because you can emphasize whatever areas you want.
Mark talked a little about the top competitors in this year's MIC. Of Jim Stroup he says, "With Jim the last few years, I've just wanted to get inside his head to see how do you think to create? I know a lot of his stuff is done with layers in Photoshop, but my thought is how do you get to there? I want to have that nice, clean commercial look, that crisp lighting he uses. Thinking of putting the elements he thinks of together. With Eric (Bronson), his images have just been fantastic. He's chosen quality, decisive moments. The quality of his timing is just superb. It's always nice to share, understand and just see and feel, to know how you get there. I'm always looking for secrets, in terms of this is what we do and how we do it. What positions on the field do others like, what's worked for them, do they anticipate, what kind of freedom they have, when they can set up remotes. So all that stuff is fun to ask and get into. Every time I come to one of these symposiums I always find an image where I want to create that myself. I want to find a way to use something like that at my university. What I love about our organization is we have experts in certain fields that do an excellent job and we can learn from. The day I don't learn something at a symposium is the day I stop coming, because I come to gather, to learn, to gleam, be inspired by what others are doing and how they're doing it and then seeing how we can make that happen at BYU.
"The UPAA competitions, to me, have more credibility than other competitions I enter because it's judged by peers and it's entered by peers. It's by people who do exactly the kind of things I do. So winning the UPAA is much more rewarding, much more satisfying because I'm competing with my colleagues and my friends. Winning something like the POY really helps me with my job. It really helps in your evaluation and how your bosses look at you and how you're perceived. When you keep producing good work sometimes you forget you're as good as you are. So when you enter a UPAA contest and you win something, it's important. I'm still astounded that, last year when I received the Master of the Profession, how our university promoted that a lot. It made the alumni magazine, it was on the front web page. I was overwhelmed by the response".
Mark makes an interesting confession, " I actually hate entering contests. I hate having to sit down and look at my images and edit them out. I get very attached to my images and I sometimes have a hard time letting go. They're family, important and precious to me. So when I have a variety of images and can choose a hundred, that's great, but narrow it down to six, I just go through a dilemma every time I enter one of these competitions ".
Mark proffers a few pointers experience has taught him over the years. "Sometimes what you have to do with your images, and I've done this a lot, you put them all up and then walk a long ways away. Then you look at them and see which ones do you see first. What's the shape, the design, the flow? You notice a lot of silhouettes do well because of that very factor where it stops you. When you have a strong image that all blends together, and it may be a great wonderful shot, but it doesn't stop you in your tracks, it probably won't do well. I go back to the MIC, and see what placed or didn't do well and why. That has actually helped me in some ways in knowing what to enter into the Print Competition. It's an advantage to see what other people you know are going to enter. For example, I did not enter any sports this year because I saw so many great sports pictures in the MIC, and none of my shots were going to compete with these, so I was not going to enter them. Then of course you get to the Print Competition and go 'where are some of those great shots I saw in the monthly'? You have to have a strategy, I think, knowing your audience and who's going to judge".
Mark added this perspective on his many wins in UPAA competitions over the years, " It's always nice when you succeed. It's always even better when you succeed against good competition. So I was happy. I do a lot of winning. There's no if's ands or buts about it: why enter if you don't plan to win? I've been close a lot of times, most of my prints place pretty well. But just like in the Olympics, gold is what you always aim for. You can be elated with silver and bronze, but gold is what you go for.
"I have a desire for perfection. The desire to take the very best image that you can under the circumstances. I want my images to stand out . I don't want people to look at me, I want them to look at the images. I don't want them to know my face but value the images I create. I want to be the stealth Ninja photographer, who goes into an event and no one sees him working. But then they go where did these great images come from? Notoriety is great but it is a stumbling block. I don't want to stumble over myself. It's nice to win, because winning is how we keep score in the game. But I like having the opportunity to create, to see and to visualize and to take somebody somewhere they haven't been.
Mark shows no signs of slowing down. Waiting until he retires is probably not a good strategy for entering an UPAA competition. Mark quips, " I don't want to ever discourage someone from entering, just because I'm entering. It should be the other way around. If they know I'm entering I'm hoping they're going, 'How can I do something better than him? Mark does this, how can I do something better?  I don't want to be a deterrent, I want to be an enabler. They have a shot to win every year.
"I want to be the best. I don't want to win by default. I want people to throw their best. I'm going to throw my best at them, that's what it's all about. That's the game, it really is.