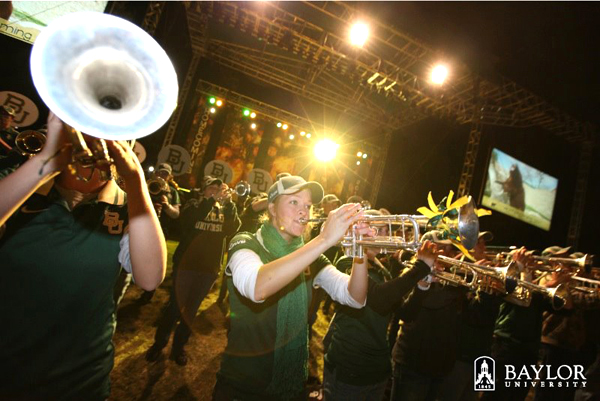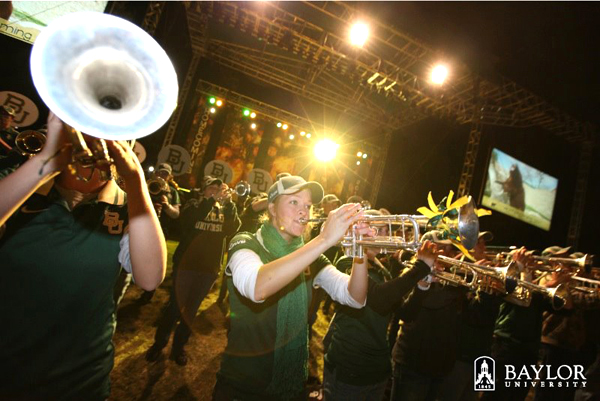 Homecoming is always a stressful time for a University Photographer. Every year there seem to be more and more events to shoot, and never enough time to do them justice. I always try and block out that one week of the year and focus on all the assigned events that I have to cover and nothing else. I don't even try to do anything fancy, it is about survival, plain and simple. Unlike me, the boys at Baylor Photography are always up for a challenge. This year Robbie Rogers and Matthew Minard decided to create a multimedia piece with stills and video captured during their homecoming celebrations. Even more impressive is that they turned out the finished piece on the Monday after homecoming week. Matthew was kind enough to share how they approached the project with us. Check out his comments after the video:
An Invitation from Baylor Photography on Vimeo.
As has been tradition every year for Baylor Photography, Robbie and I have produced some type of multimedia project for Homecoming. Our goal is to evolve our storytelling efforts every year. This year we decided on incorporating video.
"An Invitation" was a concept we came up with a couple of months ago when we discovered the original Homecoming invitation sent out by the Baylor President in 1909.
It was fun to sift through Baylor's archives to select various historic Homecoming photos. It definitely proved to us that Baylor's Homecoming has kept its rich traditions over the century. This is why we lead the video with simple photographs.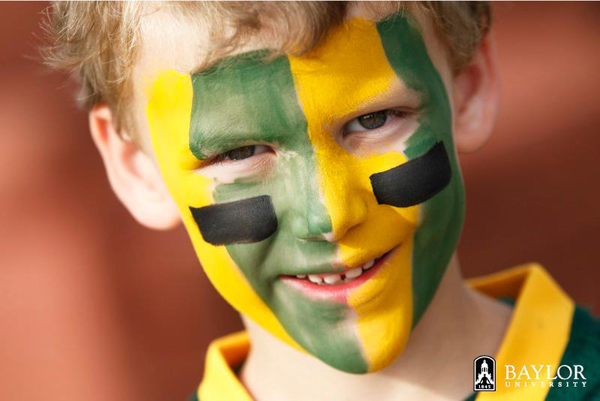 Our goal was to have all the campus time lapses and other video done before Homecoming week, because we knew that week would be extremely hectic. For a few of the time lapses, we used a motorized rail from Dynamic Perception. This device took some getting used to in trying to calculate the various time lapses (in terms of inches and seconds). Jody Grober at Roberts Camera was a great help in suggesting the best gear to use.
All of the video from the Homecoming events was shot with a Canon EOS-1D Mark IV handheld using a rig from Genus and with a Zacuto Z-Finder viewfinder attached (highly recommended!) I also had a RODE Directional Mic attached to capture any ambient sound.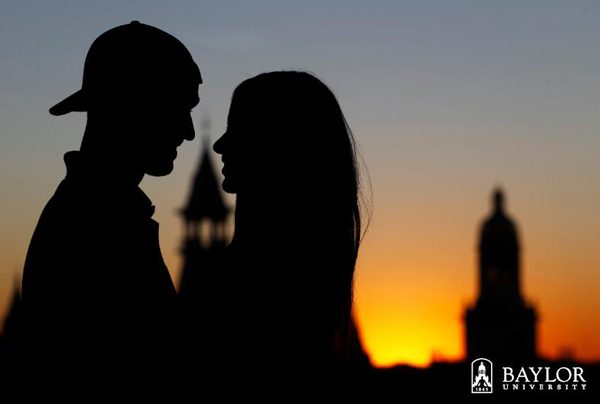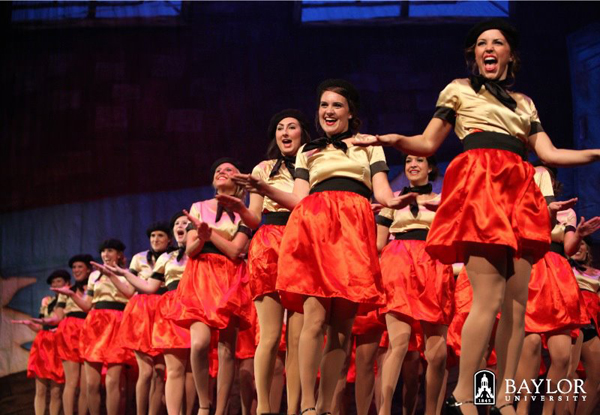 The music was definitely a challenge, as we wanted something with multiple instruments and ending in a simple guitar sequence. We couldn't find anything that fit the pace we were looking for, so I tooled around in GarageBand to come up with this piece.
What I believe pulls this whole piece together is the narration by Hailey Shaw and the script by Franci Rogers. We were originally going to use an older man with a typical radio voice, but took a chance and decided on a kid's voice. We wanted to blend the perspectives of the future with the past, to end up in the present. We also felt it appropriate to show the girl at the end to personalize the Homecoming experience and it fit nicely with the script, too.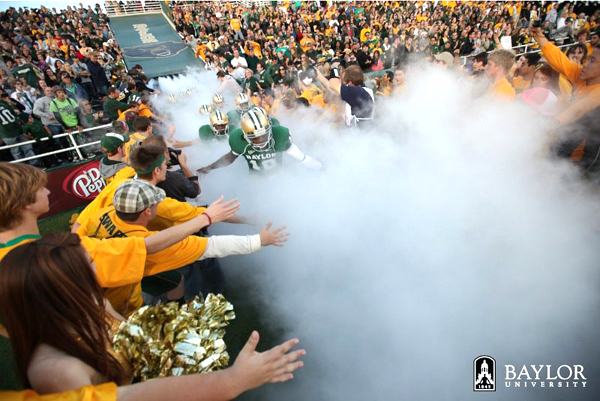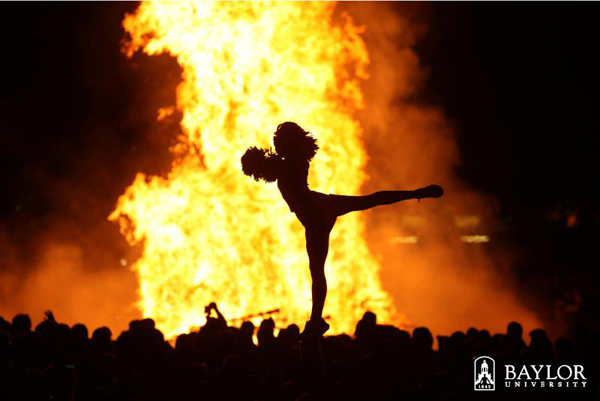 I took on the challenge of solely shooting the video and Robbie focused on shooting stills. We wanted to keep the same style and feeling throughout the events and figured it would be easier if one person handled it. We both combined our efforts in the long hours it took to edit everything. We edited as we went along to ensure that we would release this on Monday following the last events of Homecoming weekend.
We are very pleased with our first attempts with video. I did get a lot of curious and odd stares, especially during the football game, from fellow photographers. Many of them questioned why I went to the "Dark Side." My reply is always - the goal is to capture moments and I can do this in one still or in multiple stills.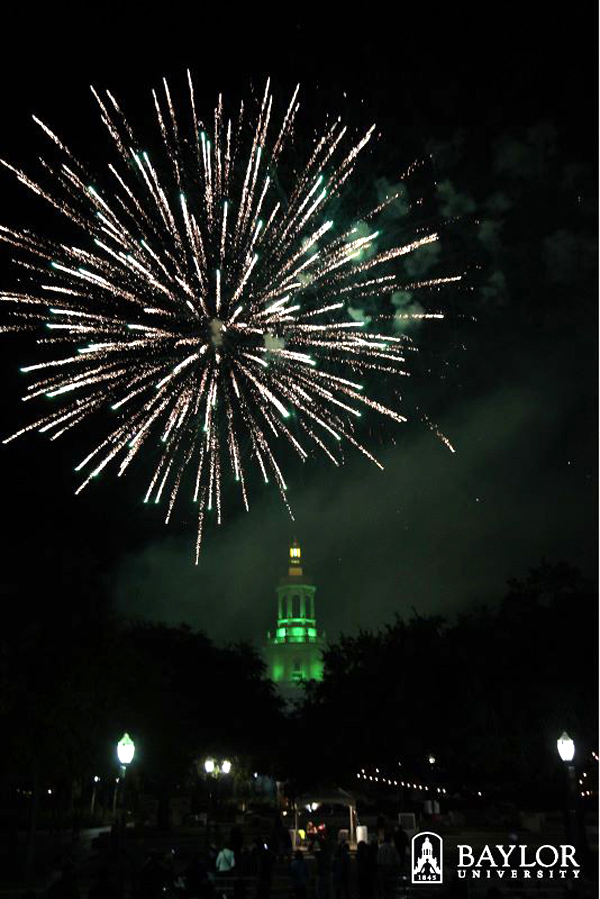 You can see more of Robbie and Matthew's work on the Baylor Facebook Page, The Baylor Proud Blog, Current Students Site, Baylor Photo on Tumblr and of course at Baylor Photography.