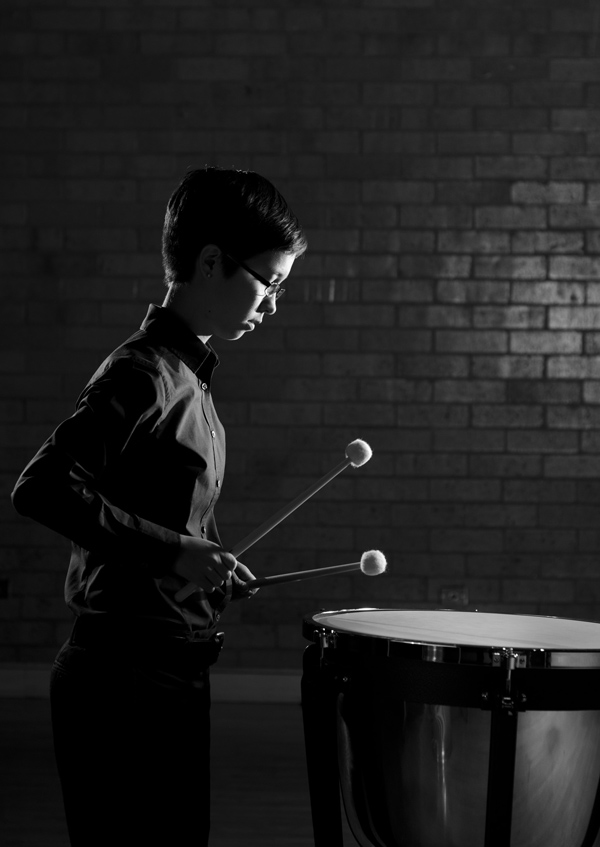 One of my favorite images from the Summer MIC is Michael Lewis' "Center Stage" which took first place in the Features and Illustrations category. I thought it would be fun to have him explain where he got the idea for this image and how he shot it. Here is the explanation from Michael Lewis and his student Doug McKay: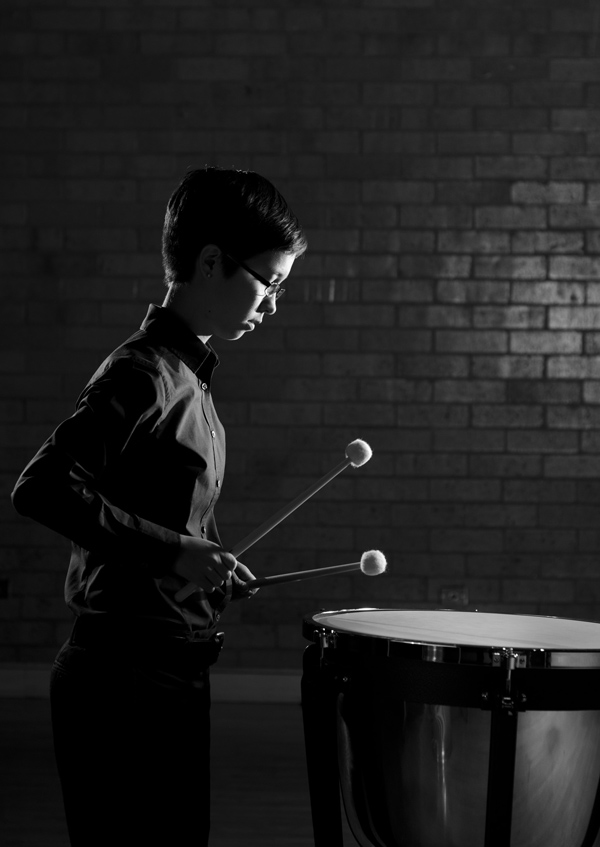 First image lighting the model and background. Photo by Michael Lewis/BYUI
For our Fall 2011 Performance Arts brochure we were given creative license to come up with an exciting cover image. We were told it should be a percussion image but not much else. The lighting takes inspiration from Marc Norberg's collection of photographs of jazz artists in his book "BLACK AND WHITE BLUES."
The concept came from one of my student photographers, Doug McKay, who assisted me throughout the whole process. We wanted to convey that seemingly superhuman ability that percussionist have of creating a whole cacophony of sounds while barely moving.
With the lights off on the concert stage, we had a speedlight on each side of the model pointing a little towards the camera for rim light (nikon sb-28, and nikon sb800). Both were tripped using Pocket Wizard Radio Slaves. The one lighting the face had a Gary Fong lightsphere attached for modeling as well as to light the brickwork a little. There was a gobo used to keep the light from flaring in the lens. We also used a reflector which was placed left of camera to give the subject a little detail in the shadows. This first shot was to give me a clean crisp shot of the model's face without any blurred movement. For this image the shutter speed was set at 1/90 sec.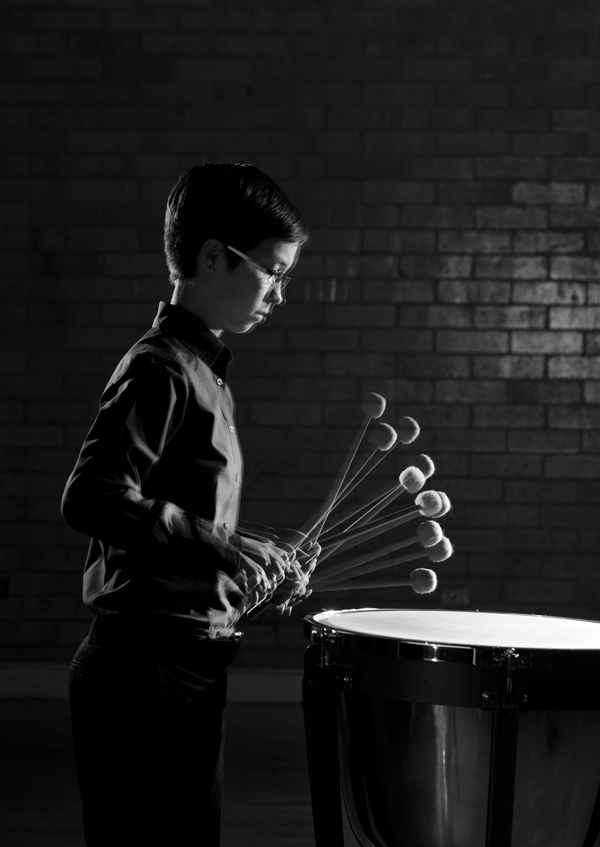 Second image lit with 4 flash burts to get multiple exposures of the batons in motion. Photo by Michael Lewis/BYUI
We then shot the same set up again, but this time Doug manually tripped a third snooted flash pointed at the percussionists hands/sticks at the same time I took the image. The third flash (Nikon SB-26) was set to multiple strobe for 4 bursts @ 20Hz.
Using a slower shutter speed the speed light was able to strobe 5 times during the exposure catching the movement of the percussionists hands and sticks. (Tech specs: iso 100, f/4, 1/3 sec., 50mm 1.8 nikon lens, nikon D7000.) These two images were than combined in Photoshop relatively easily since the camera was on a tripod and we made sure the model remained in the same position for each shot.The extra space around the subject was given for the graphic designer to utilize for the masthead.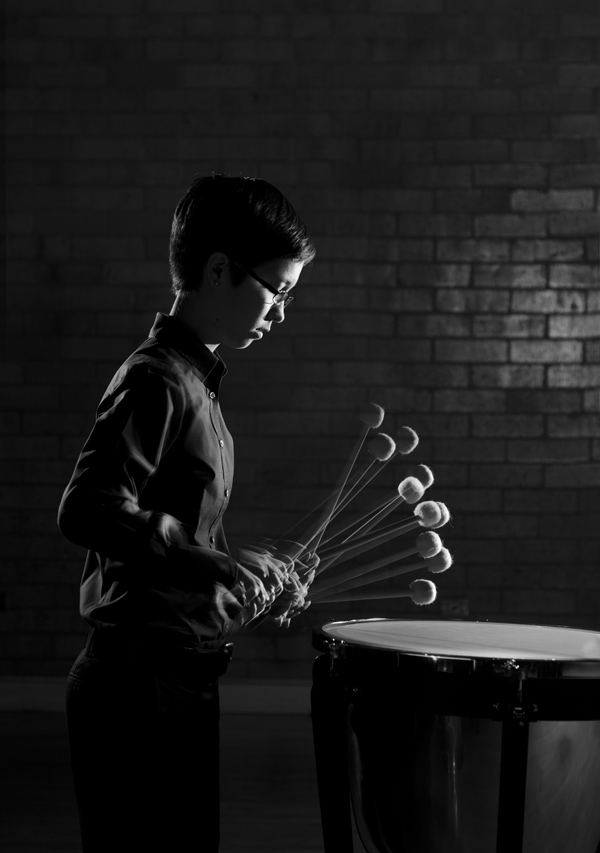 Combined photos layered to create final image created for the Performance Arts Brochure. Photo by Michael Lewis/BYUI
Michael Lewis has been the University Photographer at Brigham Young University-Idaho since 1987. You can see more of his work at: http://beta.byui.edu/image-gallery-index