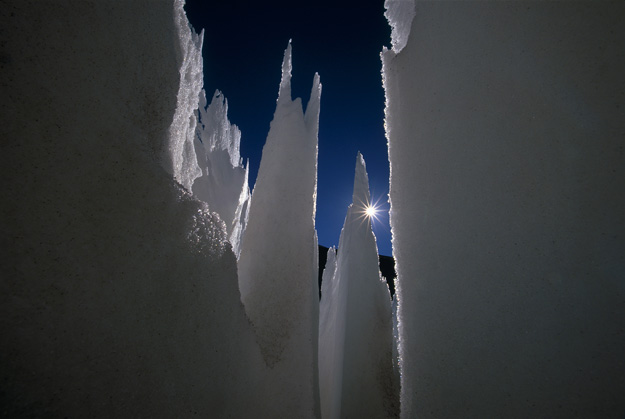 We are excited to present Art Wolfe as our featured Symposium speaker on Wednesday June 22. Art is probably the best known and most respected travel and wildlife photographer in the world.
Over the course of his 30-year career, Art Wolfe has worked on every continent and in thousands of locations. His stunning images interpret and record the world's fast-disappearing wildlife, landscapes, and native cultures, and act as a lasting inspiration to those who seek to preserve the very subjects recorded in Art's images. His photographs are recognized throughout the world for their mastery of color, composition and perspective.
Art has been awarded with a coveted Alfred Eisenstaedt Magazine Photography Award, as well as named Outstanding Nature Photographer of the Year by the North American Nature Photography Association. The National Audubon Society recognized Art's work in support of the national wildlife refuge system with its first-ever Rachel Carson Award. He is a member of the Canon elite list of renowned photographers "Explorers of Light", the Microsoft Icons of Imaging program, and formerly, Fujifilm's Talent Team. Numerous North American and international venues have featured his traveling exhibits.
In May 2007 Art made his public television debut with the high definition series "Art Wolfe's Travels To The Edge," an intimate and upbeat series that offers unique insights on nature, culture, and the new realm of digital photography. The thirteen-episode first season has garnered American Public Television's 2007 Programming Excellence Award—unprecedented for a first season show. Now in its second season, has been broadcast more than 125,000 times in the United States alone and is seen in Asia, Europe, South America, and the Middle East. He uses the program to share his love for the natural world and our quickly disappearing native cultures.
His presentation is titled Between Heaven and Earth and it centers on the Himalaya region and reflects Wolfe's most personal statement to date. It traces Wolfe's formative years and development as an artist. Following a life-changing experience in Asia, Art Wolfe's program centers on the Himalaya region of India, China, Nepal and Bhutan – locations that triggered his imagination and wonder towards a path of blending his creativity and art with photography while documenting the wild world. Here is a preview of his presentation:
Intro to Between Heaven and Earth from Art Wolfe on Vimeo.
Art will speak to us at the Utah Museum of Fine Arts, here is the map to get there from This is The Place Heritage Park. We want to thank Pictureline of Salt Lake City for making this presentation possible.