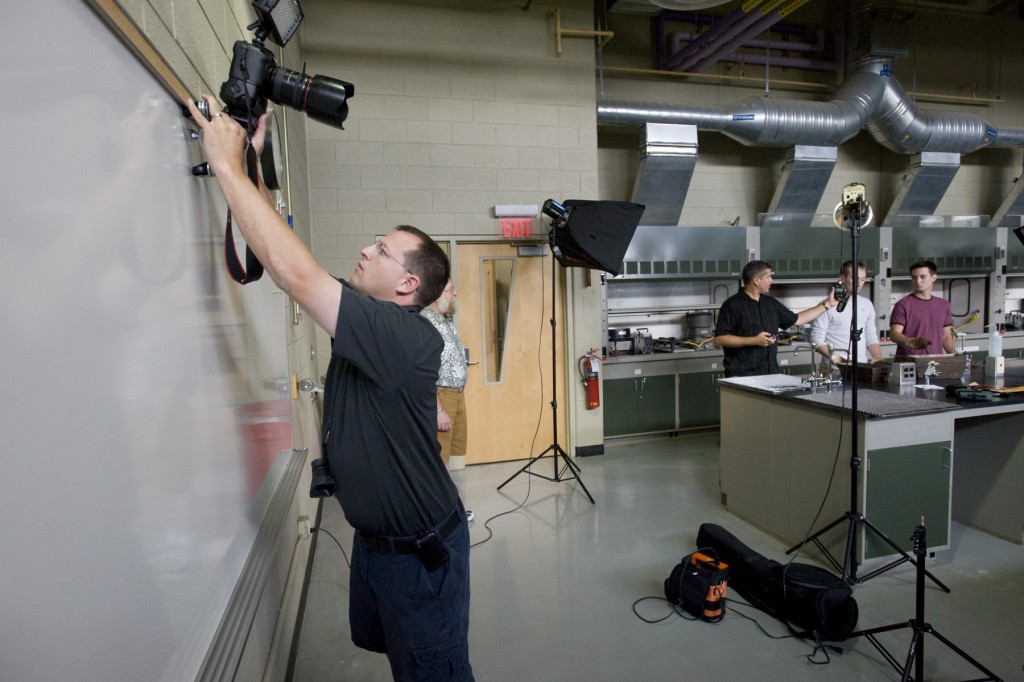 We just wrapped up a great Symposium at Ferris State in Michigan. Bill Bitzinger set the bar really high with a balanced week full of education and inspiration. I thought I would do something different this time and shoot video of the whole Symposium so I could create a video recap of the week.
Video was shot with the Canon 5D Mark II, 16-40, 24-70, 50 1.8 and 70-200 at 24p 1080. I think the video shows off what the camera can do, especially in very low light situations.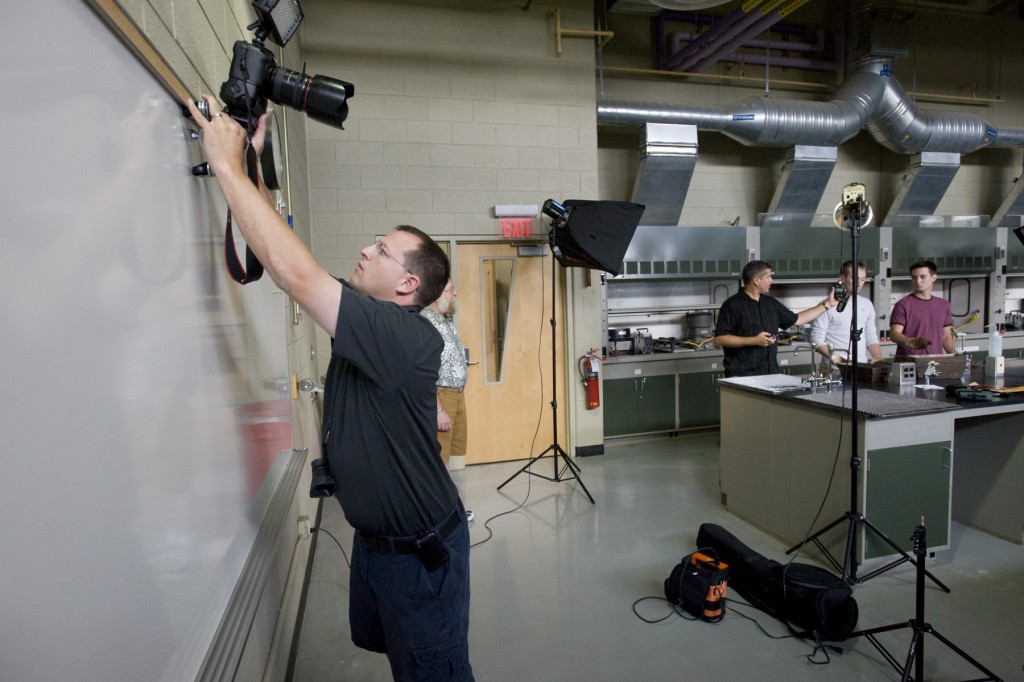 $2.99 Dolly in Action - Photo by Nick Romanenko
I used a home made mini dolly that was a furniture dolly in it's former life at Harbor Freight Tools. With the addition of a bolt and a nut, I was able to use it to create some basic movement shots, including this off the wall one. With a camera mounted on the top of it, balance becomes a big problem. I'm going to have to mounts some bars on the bottom to add some weight and make it easier to control, but what can you expect from a $2.99 dolly.
Thankfully Bill saw me struggling to keep it moving in a smooth straight line and he let me borrow their dolly track. It is called the Cobra Crane 5038, which mainly consists of a T-shaped piece of metal that your tripod can rest in. The wheels roll on sections of 2" PVC pipe, which can be broken down for transport. I was really pleased with how smooth of a movement I was able to get, which is why I used it so much in the video.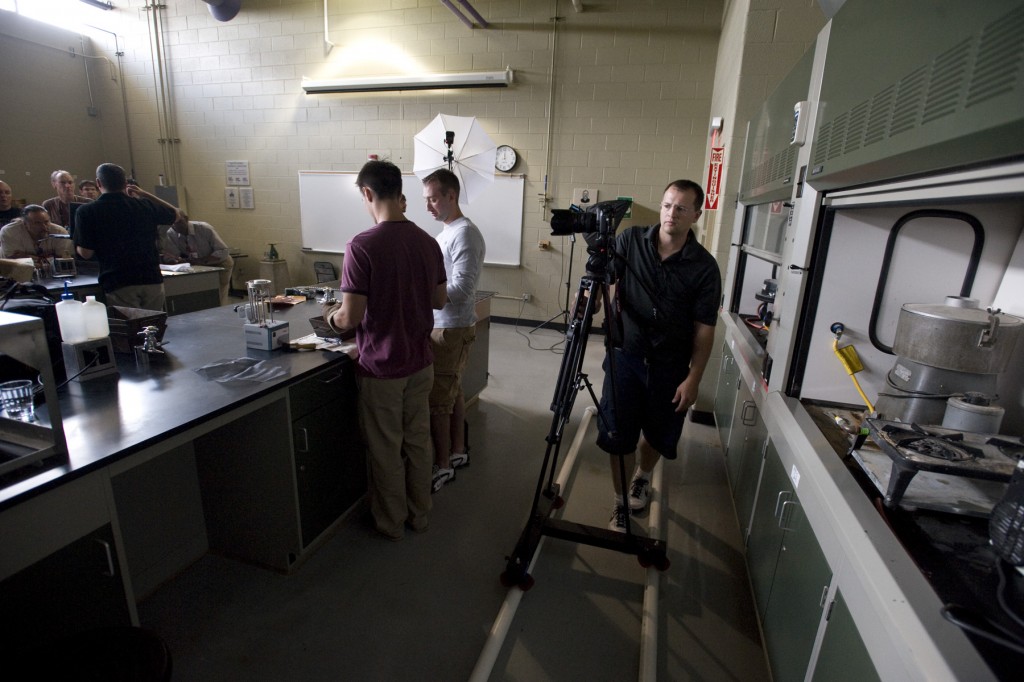 Cobra Crane 5038 In Action - Photo by Nick Romanenko
One more thing that I learned was the importance of a loupe on the back of the camera when shooting handheld wide angle video. We have a cheap Hoodman Hoodloupe that we recently attached to our 5D MKii with velcro, and I shot all my handheld stuff with it. Putting your eye up to the loupe adds one more contact point to the camera and greatly adds to the stability of the video. All you need to do is look at the video I shot last year at the Jamestown and you'll see what I mean.
Audio credit goes to Kirsten, who is one of our student employees. She played the guitar and provided vocals before I went to Michigan. We recorded the performance with at Roland R-09 and a Sony condenser mic in a piano practice room (gotta love the padded walls).