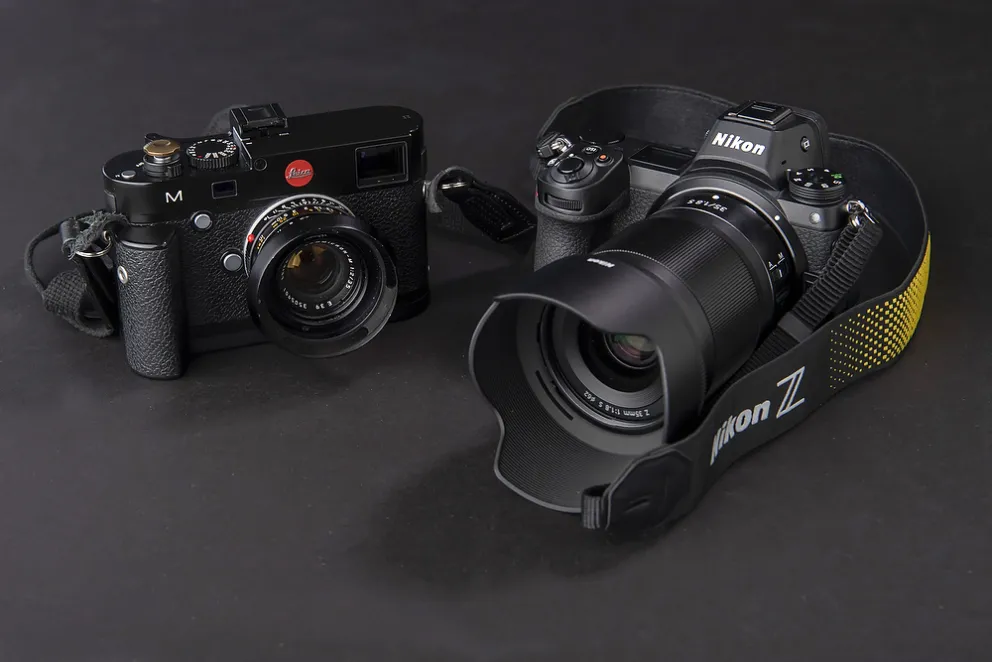 Leica M Typ 240 and Nikon Z7 (photos and text by Roger Hart, University of Michigan)
Roger Hart is Director of Michigan Photography and Michigan Media at the University of Michigan. In Part II of Mirrorless Month (see part 1 here) Roger gives a real-world user review after a month with his own Nikon Z7.
Since graduating from college back in the last century (okay, it was 1980), there have only been two announcements about new cameras coming to the market that have really grabbed my attention. The first was the Leica M8, the German company's first digital rangefinder released in 2007; and the Nikon Z series of mirrorless cameras released a month ago. And while I'm not always comfortable being a first-adopter of new technology, I purchased both of these cameras as soon as they were available.
I wanted the M8 in order to use my Leica lenses on a digital body. For much of the work I was doing at the time, which included global travel as an editor at AutoWeek magazine, a Leica was perfect. The camera and manual focus prime lenses are small – easy for travel – extremely sharp and much of the work I was doing for the magazine was wide-angle--another strength of Leica lenses. But the move to digital photography had relegated my film bodies – and their lenses – to the bench, which is why the allure of a digital M was so attractive.  
In the spring of 2007 I was in Germany to take European delivery of an Audi S6 for the magazine and "had" to spend a week in Germany putting the break-in miles on the car. Picking up the S6 at Audi headquarters in Ingolstadt in southeast Germany, I eventually made my way north to stop at the Leica factory in Solms where I picked up an M8 and 28mm Elmarit lens. (You can see the story here.) Even though the M8 was not everything I wanted it to be, it did accomplish a couple of the goals I had for the camera: it was small - just a slightly bigger than my Leica film bodies - and it allowed me to use my Leica lenses and produce digital files. Its crop sensor was my biggest dislike and the files were not all that good in low-light situations. But I used the camera for several years, published hundreds of images from it both in print and online and if that M8 was eligible for frequent flier miles it would have racked up dozens of free tickets. It was my constant travel companion to international auto shows, Formula One races, new-car launches and even a World Rally Championship race in Wales.
While I have been a Leica user since college, I've also been a Nikon user. In the pre-autofocus days during my newspaper career I liked working with one Nikon body – usually an F3 with a 180mm lens and a Leica with a 35mm lens.
Fast-forward more than a decade and another "mirrorless" camera gets on my radar. I was looking for a small autofocus camera, good in low-light situations that would be able to use all the Nikkor glass I have purchased through the years. Enter the Z7.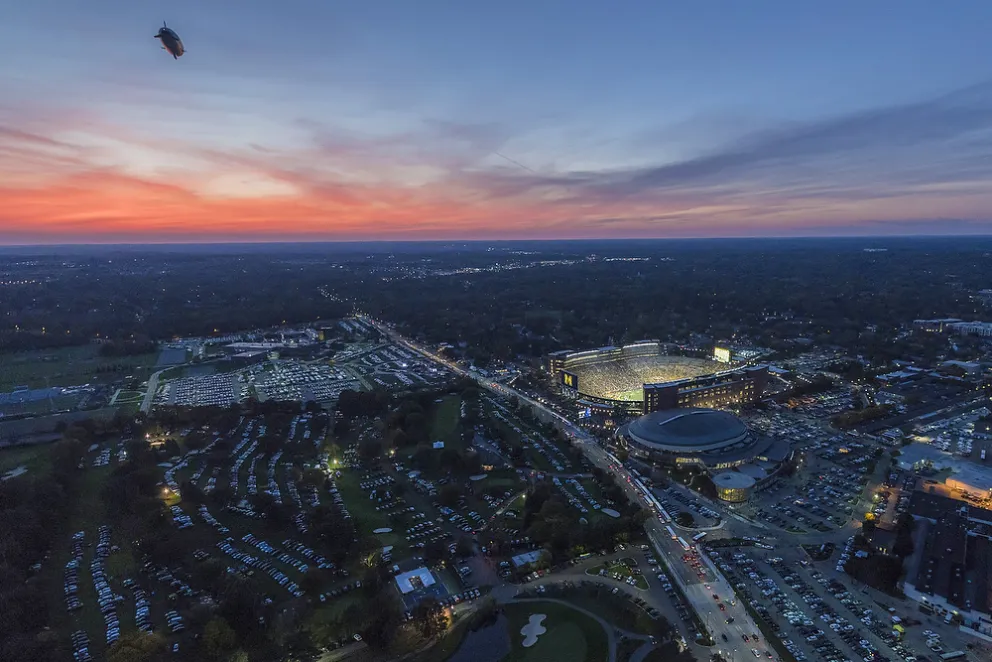 Aerials over the Big House during the game against Wisconsin. 14-24mm lens at 18mm with FTZ adapter, 1/800 @f2.8 ISO 2500
Sony and Fuji have been converting a lot of DSLR users (and UPAA members) over to their mirrorless systems and you didn't have be much of a watcher of the industry to see that both Nikon and Canon would eventually have to follow suit to stay competitive in the market. The Nikon Z7 is the first salvo launched by Nikon and after using it for just a month, much like the M8, it accomplishes much of what I want the camera to be.
One of the great benefits of being a Nikon Professional Services member is the Priority Purchase plan. I've used it several times and it works like a charm. I used the program through Roberts in Indianapolis, which has been my go-to retailer for purchases like this and they are always great to work with.
I purchased the Z7 body with the Nikkor Z 35 f/1.8 lens and the FTZ adapter. I didn't want the 24-70 f/4.0 kit lens as this was a personal purchase and I already own a 24-70 f/2.8 F mount and I don't have a 35 prime. So the lens decision was an easy one for me.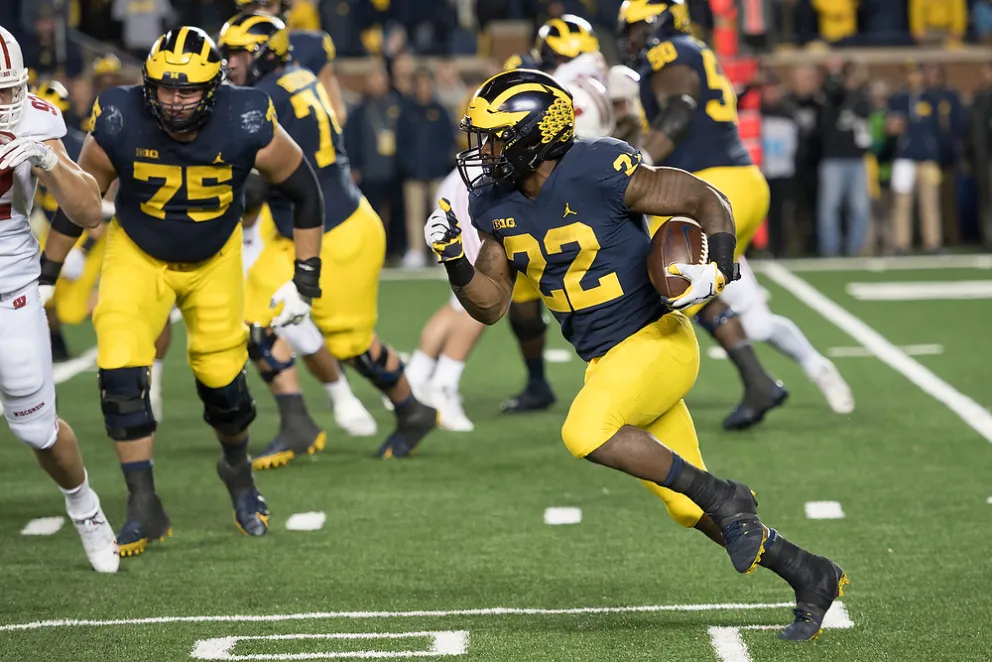 1/1600 @f2.8 ISO 3200, 70-200mm lens with the FTZ adapter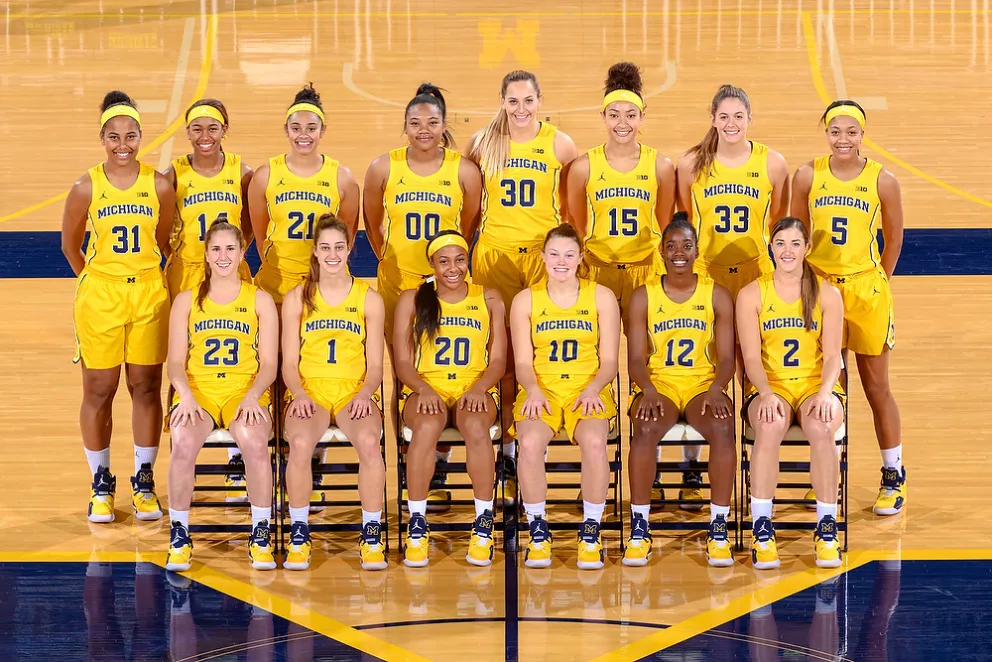 1/200 @f8 ISO 400, 200-400mm f4 lens with FTZ adapter
So I've had the Z7 about a month and I've used it for a variety of different assignments to get familiar with it and to see what the camera can do. I used it to shoot night aerials of the football stadium and some football game action. I used it for women's basketball team photos and some general shots on campus as well a day-long meeting with numerous speakers and panels. And I've even had the chance to use it for the real reason I purchased it – as a travel companion - on a recent family trip.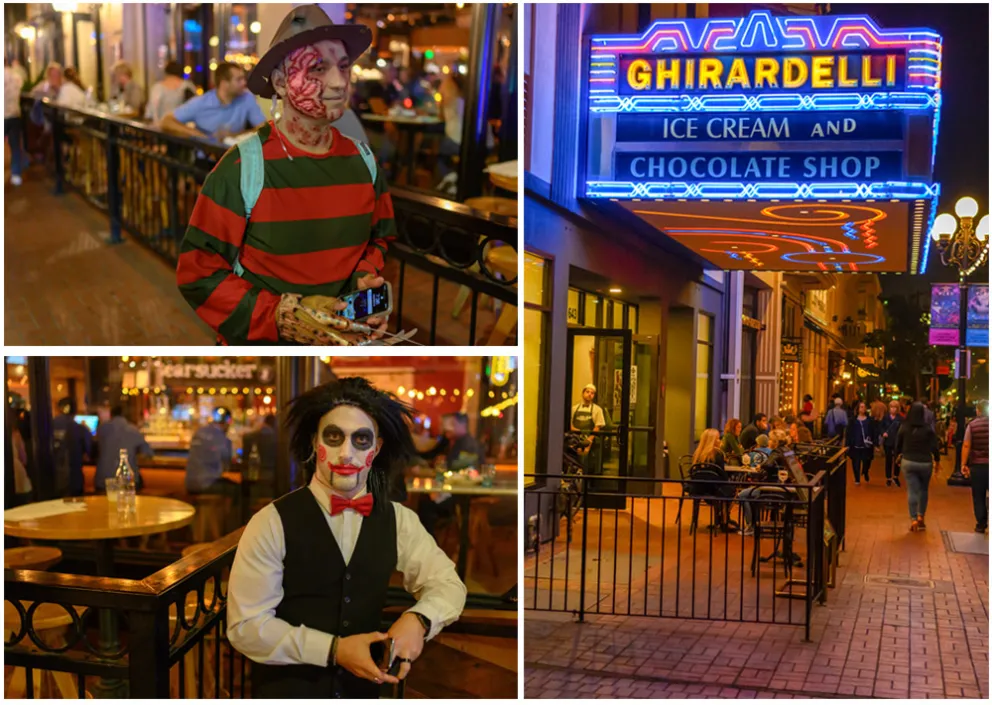 ISO 3200, Nikkor Z 35mm f1.8 lens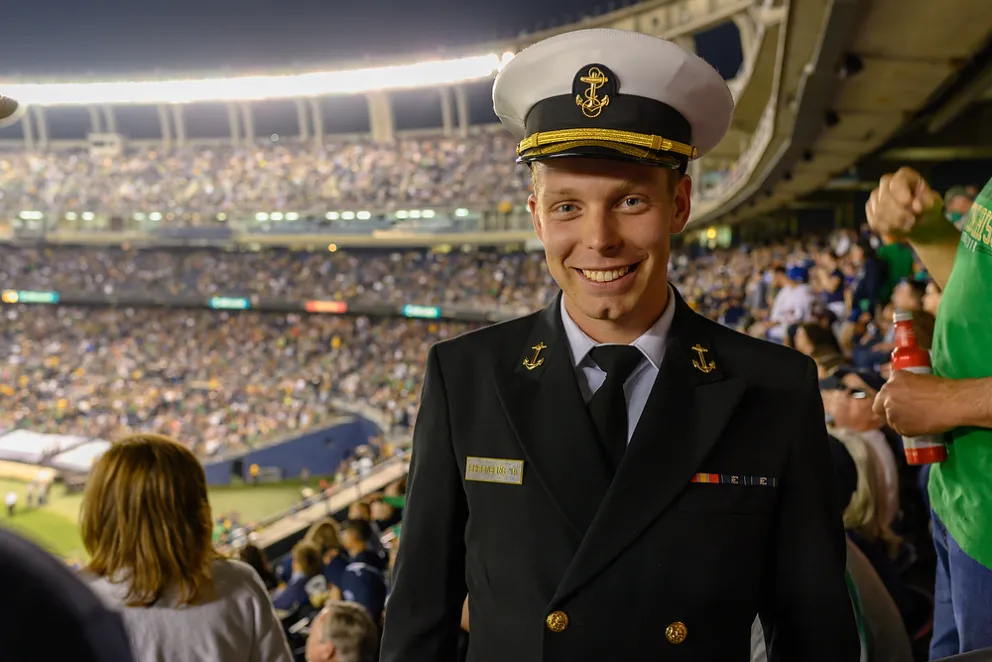 ISO 2000, Nikkor Z 35mm f1.8 lens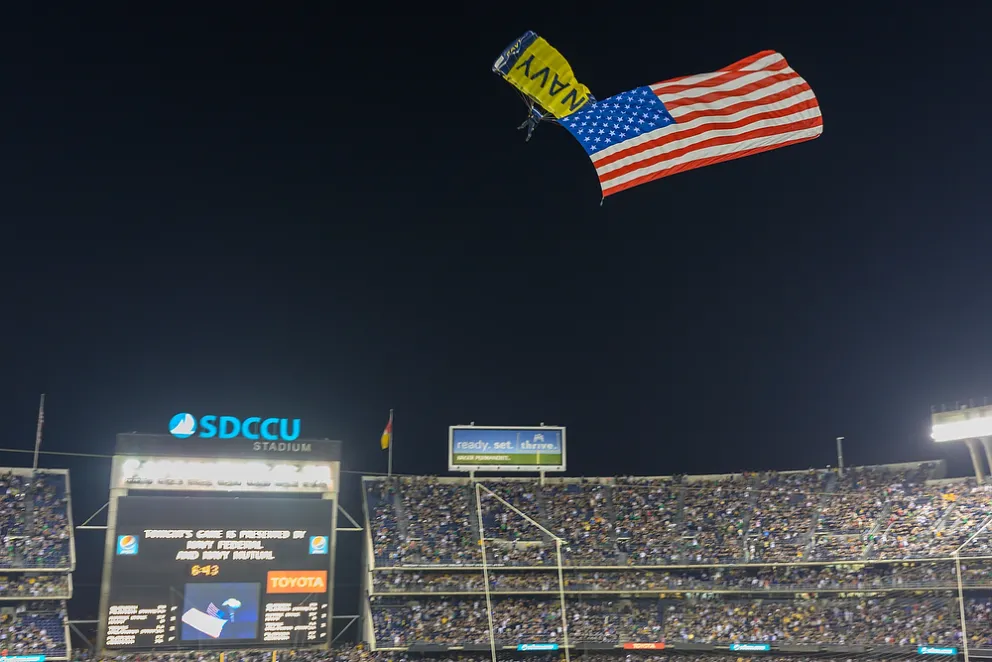 ISO 2000, Nikkor Z 35mm f1.8 lens
One of the biggest complaints I heard about the Z7 before I had even received my camera is that it has only one XQD card slot. Camera pundits from around the world have complained that no professional camera can have just one card slot. For me, it's not an issue. I started shooting in the film days, with just one roll of 36 exposures in the camera. During my career that spans analog to digital technology I have lost more photos due to film processing errors than to corrupt cards. In fact, I have lost more digital files due to my own poor workflow practices than to corrupt cards. Sure, corrupt cards will happen – as will shutters that break and batteries that go dead. We work with electronic and mechanical tools and the one certainty is that things will break. Good habits when working with cards – format in the camera, make sure the camera is off when changing cards  - will help reduce the issues you may have. I've been able to use XQD cards now in three different cameras – D4s, D5 and D850, and I've found them to be extremely stable, lightning fast and quite durable. Would I like two slots? Sure, but it's not a deal-breaker.
None of the digital Leica cameras I've owned have a second card slot and I like Nikon's choice of XQD over SD or CF for the Z7. This fits perfectly with my other two personal Nikons – a D5 and D850, and with the 45.7 megapixel files you need big, fast memory cards.  So that complaint by others is something I'm willing to live with.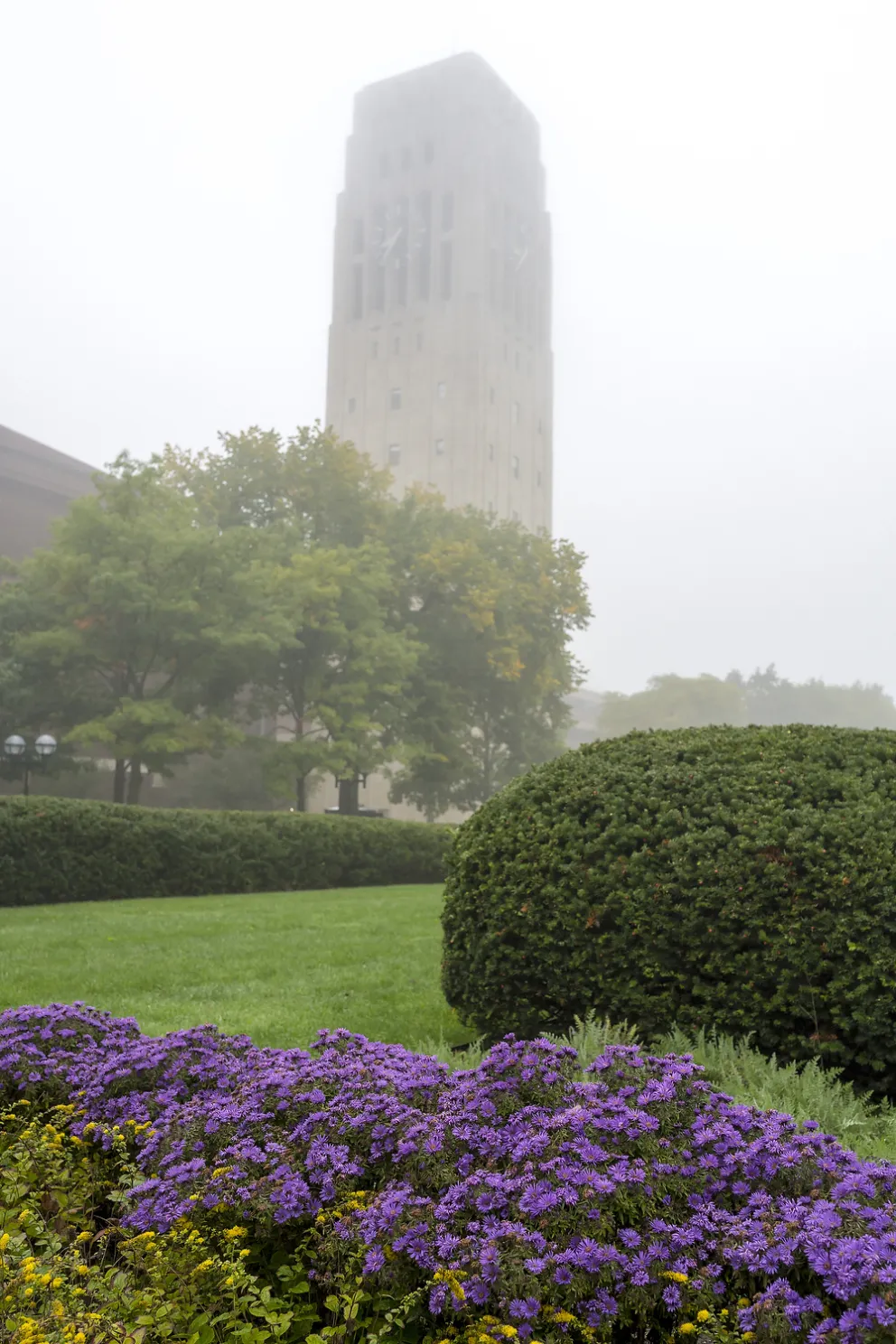 1/400 @f5 ISO 1250, Nikkor Z 35mm f1.8 lens
The ergonomics of the camera are terrific…it feels good in your hands. And as a longtime Nikon user, the menus and controls are very familiar. You will not have a big learning curve to get the camera set up to your liking. There are fewer buttons on the back of the camera due to the smaller real estate available, and that forced me to change one work habit. I use the tagging feature on the D5 (and D850) but that button is missing on the Z7…so you need to go into the menu and assign one of the other buttons to that function.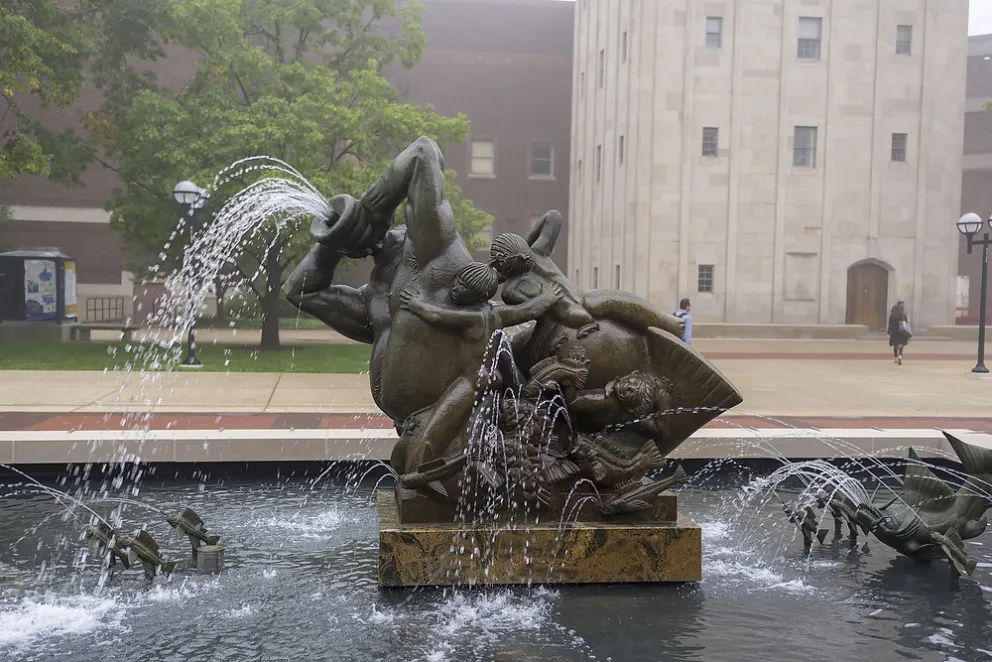 1/160 @f2.2 ISO 250, Nikkor Z 35mm f1.8 lens
The electronic viewfinder is simply amazing. I've not used a lot of cameras with an EVF but the one in the Z7 is bright, crisp, and you can customize it to include any of the shooting info you may want, or none at all. I like being able to see the image through the EVF without taking your eye away from the viewfinder and looking at the back screen. The camera takes just a second to come to life, and that has taken a bit of getting used to, but the files coming out of the camera are stunning, with great dynamic range and outstanding color and resolution. And the silent shutter feature is great…during that day-long meeting mentioned earlier I used it extensively.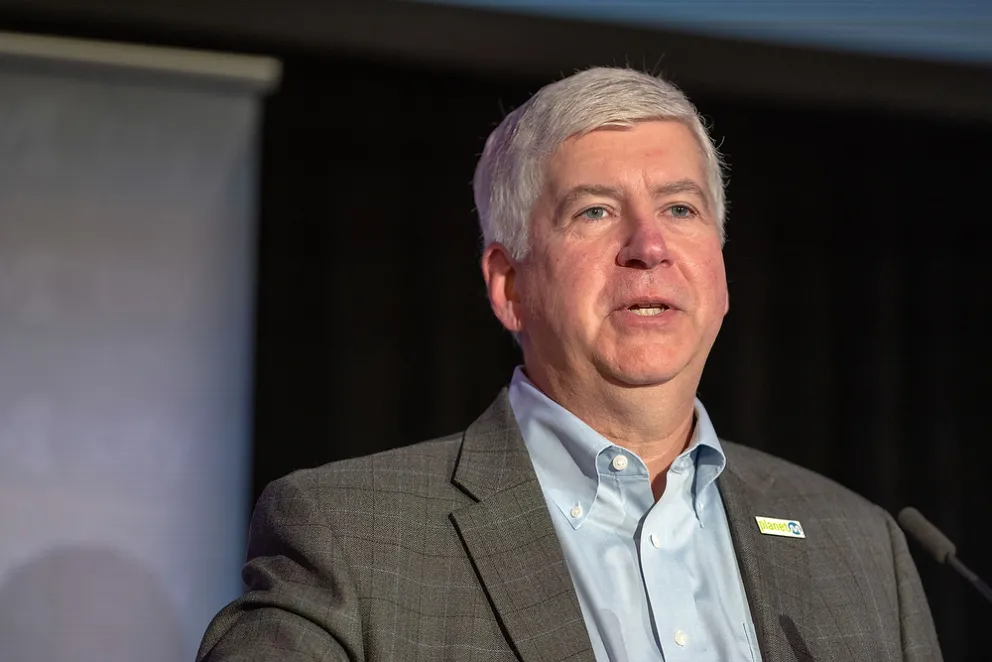 Ninja-like stealth with the silent shutter...1/160 @f2.8 ISO 2000, 300mm f2.8 lens on the FTZ adapter
My biggest fault of the camera is the autofocus. In continuous AF it falls short of what I get with my D5 or D850. The single-point AF is good, even in low light situations and being able to use focus points at the very edge of the viewfinder is another big plus. Having in-camera image stabilization is great. In shooting the aforementioned aerials from a helicopter I shot some with the 35 Z, but also put on the FTZ adapter and my 14-24. While I would like to always be above 1/1000 of a second while shooting from a helicopter, I got nice crisp images at 1/640 and even down to 1/500th.
Also, Nikon says its Snapbridge app – which allows transfer of images from camera to phone – is improved. After several attempts I've yet to get it to work with my Z7 and iPhone. I've had similar issues using Snapbridge with my D850, even after spending quite a bit of time with Nikon reps at this year's symposium trying to get it to work. Maybe it's my phone, but I use it with numerous other Bluetooth devices, so I'm not convinced of that. So far, this has been my biggest frustration with the Z7.
(Update: Roger later emailed and said he was able to get Snapbridge to work with the Z7)
So, one month into ownership and I'd say I'm a fan. Just for the silent shutter mode alone I can see adding some bodies to the Michigan Photography pool of equipment.
I've only played a bit with the video aspect of the camera so I can't really give it much of a review other than to say the one video I shot with it was okay…nothing I got excited about.
I would have liked the Z series to be a bit smaller overall package – the Z 35 lens is a much larger lens than I thought it would be - but overall I think the camera (and the one new lens I have) is terrific. It checks a lot of the boxes that I was looking for in a lightweight travel camera. Being able to use all my F-mount Nikkor glass is a huge plus, as are the magnificent files coming out of the camera. My overall joy in using the Z7 negates any complaints and it's another great tool in the case alongside the D5 and D850.
________________________________________________________________
"Why did the mushroom like to party so much? 'Cuz he was such a fun guy…!" Blog stories/ideas…jokes…welcome any time, email editor Matt Cashore at mcashore@nd.edu