Mirrorless cameras are not new, but the two major legacy manufacturers' move into the mirrorless market is a turning point in the photo industry. This is the first in a series of articles on mirrorless cameras as used by UPAA members, primarily focusing on the new entries into the market from Nikon and Canon. Gerry Raymonda (EOS R) and Jeff Miller (Nikon Z7) give us their first impressions of the new cameras:
Canon EOS R, by Gerry Raymonda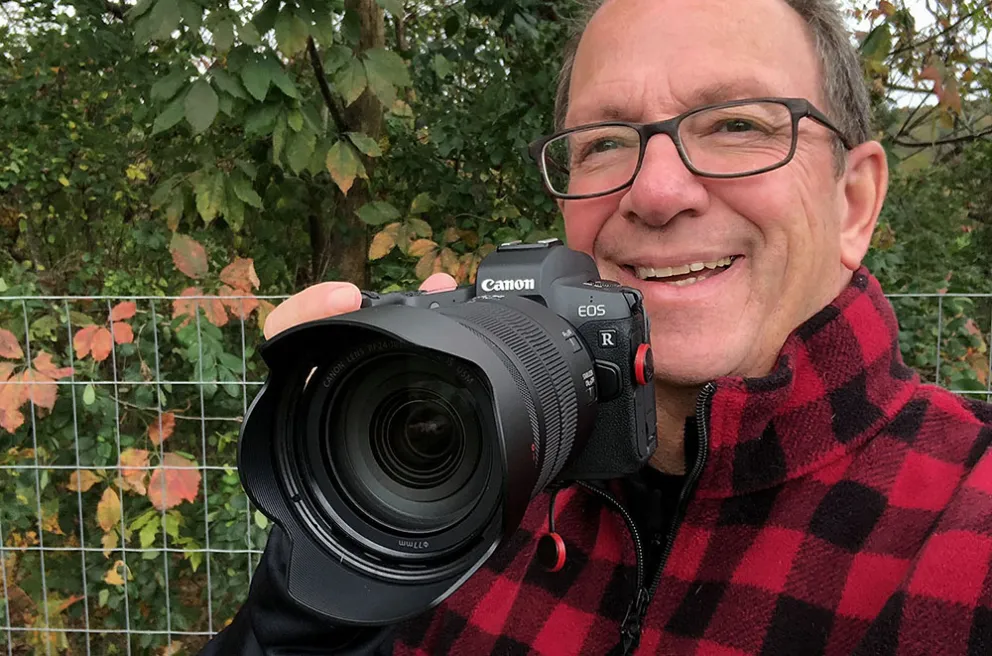 Gerry Raymonda is a photographer in Upstate New York. He has been the photographer for Hartwick College Athletics for the past 16 years as well as a freelance photographer for SUNY Oneonta.
Likes:  
1) AF Performance: The AF is without a doubt faster and more accurate than my 5DIII and more accurate than my 1DX.  All my EF lens seem sharper than on any other DSLR body I've owned.
2) WIFI tethering to iPhone or tablet: I've tried this on my iPhone 8. Saving RAW files to SD card and sending jpegs (almost in real time) to iPhone8. Great for events like homecoming or alumni weekend to share to social media faster.
3) Ergonomics: Some may say it's a bit big. But feels right in the hand. Rear button seems to be in a perfect spot for me. I never liked the 5DIII rear button position and stopped using it. Also don't miss toggle, using rear screen touch and drag AF.
Dislikes:  
1)  FPS: Slow frames per second, but not a deal breaker.  Can get true 5fps with tracking on.  2FPS more than my Nikon FM film body when I started my career!
2) Battery life: About 50% less than 5DIII.  But not a deal breaker considering some times I've gone days without charging my battery. 
3) Weight: Although the RF 24-105mm F4 is sharper than heck. I wish it was a little lighter. (Having bad shoulder and going through a lot of pain until the end of the fall semester when rotator cuff surgery is scheduled.) I was hoping for lighter and less expensive alternatives. But then again, the adapter works great with my light EF primes.
­­­­
Nikon Z7, by Jeff Miller, University of Wisconsin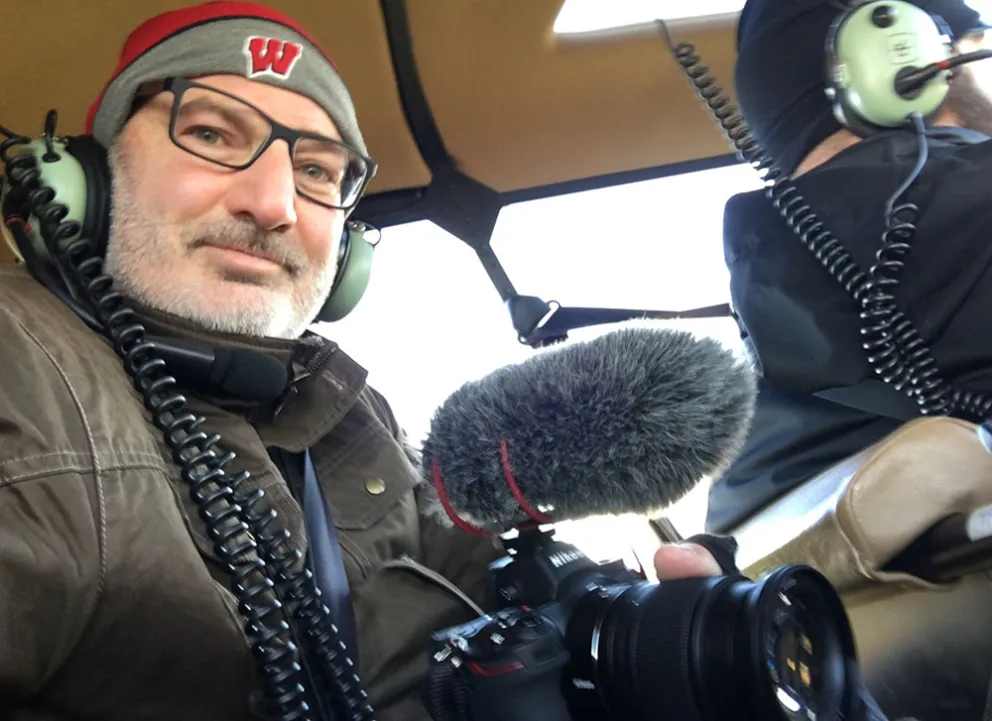 Jeff Miller has been senior photographer in University Communications at the University of Wisconsin since 1990. He has earned many accolades from CASE, UPAA and others, including UPAA's Master of the Profession distinction.
Pros
This is the first mirrorless camera that has simply felt right in my hands – from the generous hand grip and muscle-memory location of several features to the very familiar Nikon menu setting hierarchy.
The EVF viewfinder rocks.  I love that the eyepiece extends out a bit and I'm quickly learning to leverage to ability to switch display modes from viewfinder only to monitor display only to auto switching, etc. This is the first EVF display that I have NOT experienced an annoying visual lag when moving the camera about quickly, and the bright display is invaluable when shooting the in nighttime and low-light settings.
The new Z lenses deliver optically and are quick and smooth to focus. I honestly haven't even felt too limited by the Z 24-70mm F/4 S kit lens's slower maximum aperture. The Z 35mm F/1.8 S lens is great for walkabout and street photography.
The touch screen display and autofocus tracking is a blessing for someone like me who is still struggling to figure out and embrace video workflow. The dynamic range and color fidelity of the one video of helicopter in hanger is impressive, particularly for auto white balance!
The FTZ adapter is solidly built and simply delivers on the promise of adapted connection of wide range of Nikon's F-mount lenses.  I've successfully used the FTZ adapter to pair the Z7 body with 16mm F/2.8D, 14-24mm F/2.8G, 85mm f/1.8G, 70-200mm F/2.8G and 300mm F/2.8G Nikkor F-mount lens.
The silent shutter mode is truly silent and is a feature that is truly going to open some doors of opportunity.  It's a natural for fit for stealth performance and speaker coverage.  However, I'm most excited about soon using the silent shutter function to expand my desire to simultaneously make candid environmental portraits while also capturing ambient audio of the subject speaking about or doing their thing.
The file size, quality and color rendering of the Z7 is remarkable, and I'm thankful for the option to choose between saving small, medium and large resolution NEF files. The small and medium sizes are perfectly functional resolutions for day-to-day news coverage, However, I do appreciate the option of being able to capture 45MB files when working on imagery for large display projects and/or content like campus aerial photos.
Final shout out is for the user-friendly effectiveness of the camera's wi-fi when paired with the Nikon SnapBridge app.  I moved a set of images of FoxConn event to our editors during the middle of the event and we had a slide show posted before the end of the event! See https://news.wisc.edu/foxconn-days-showcase-technology-opportunities/
The referenced media source is missing and needs to be re-embedded.
(video clip speed increased 500% for file size consideration)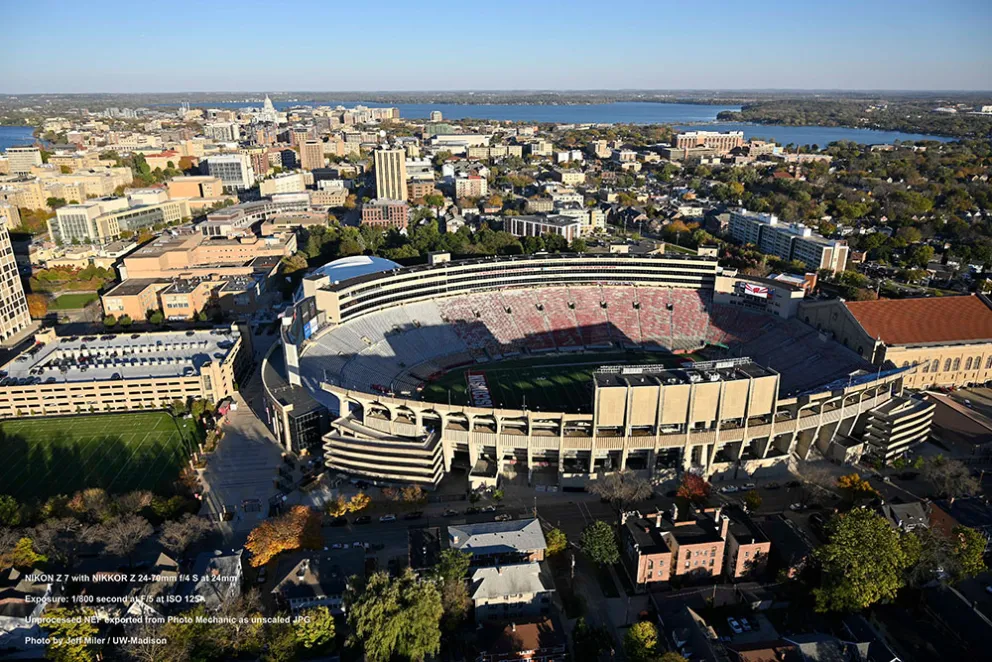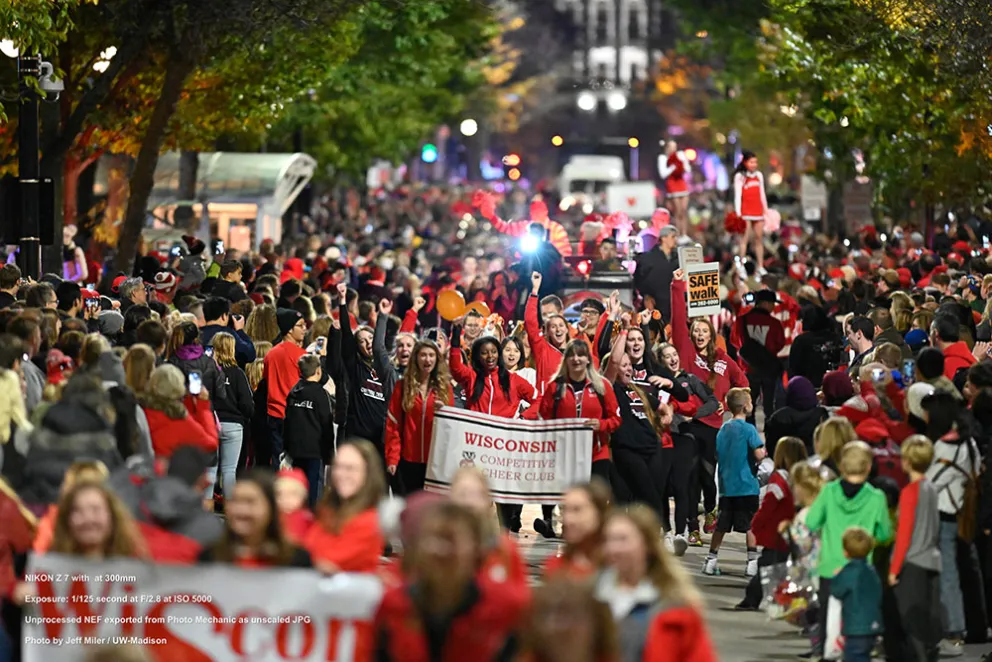 Cons
Seriously, all this technology in the Nikon Z7 and the manufacturer can't or won't integrate one of the most useful and time-tested journalistic functions ever: in-camera voice annotation that links a simple .wav file to an actual photo file?? This immensely helpful caption/note-taking tool has been the backbone of my workflow for years using the Nikon D3 and D4s cameras. The absence of this utilitarian technology in newer sister model cameras is one of the reasons I've had such a love/hate relationship in trying to embrace the Nikon D750, D810, and D850 cameras. The other gains in the Z7 make up for some of the pain and I know I can come up with work around approaches, but I'd rather pay $500+ to have that existing technology integrated back into the Z-model camera.
I'm missing the ability to lock/tag my files from the back of camera. This is another handy feature from cameras past that was useful when working on deadline. This feature appears absent on the Z7, or I've yet to find it.
I'm on the pre-order list to personally purchase the Nikon Z6 in Dec. 2018 and am anxious to test and compare the handful of differences between the Nikon Z6 and Z7 cameras' features and specifications. The $1,400 price difference between the two cameras – the Z6 body lists for $2,000 and the Z7 body lists for $3,400 – is notable. However, I'm personally thinking that I'd much rather be on my way to investing the additional $1,400 in additional Z-mount lenses or approximately 60-percent of the cost of a second Nikon Z6 camera.
I wish the camera's monitor display had a swivel arm rather than the articulating foldout screen. I foresee twisting the foldout arms with one good catch of the camera on my jacket while moving through a crowd.
______________________________________________________________________
"A limbo champion walks into a bar. He is disqualified." Stories, comments, critiques…jokes…always welcome, email editor Matt Cashore at mcashore@nd.edu