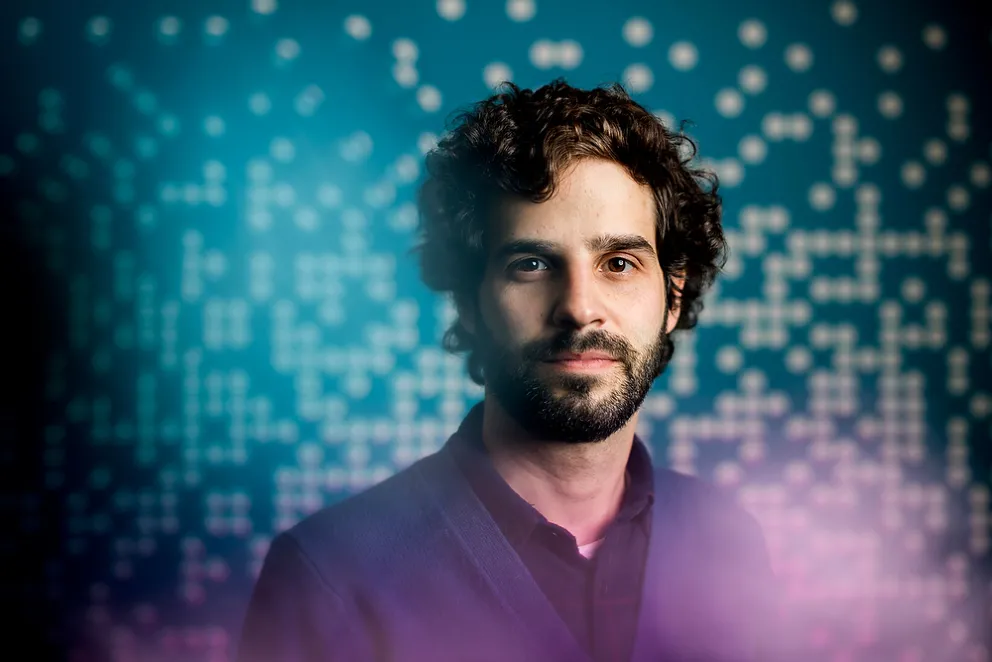 (Photos by Matthew Modoono) Matthew Modoono is Manager of Photography at Northeastern University. Matt's photo "Pedro Cruz Portrait" was voted Best In Show in the January 2019 Monthly Image Competition. 
Quick tech stuff—camera model, focal length, exposure data, lighting used (if any):
Camera: Nikon D5
Lens: 50 1.4
ISO: 100
Aperture: 2
Shutter: 1/250
Lighting: Paul C. Buff Einstein with a 35" Foldable Octabox and grid.
Briefly go through the process: How did the job land on your calendar? Any unique logistics in making the photo? What sort of post processing (or not)?
This portrait was shot for a News@Northeastern article about Pedro Cruz, an assistant professor at Northeastern. He explores new ways to visualize data and just won two awards for data visualization at the 2018 Kantar Information is Beautiful Awards. Our office works very closely with writers to come up with the best time and location for our shoots. For this shoot we decided on a building with newly installed graphics that worked well with the story. I placed Cruz about two feet off the wall with the light with grid fairly close, which created a natural vignette on the wall. I was holding and shooting through a light blue and purple gel. The white hazy effect is the ambient light reflecting off the gels. In post, I simply removed a blemish from his face.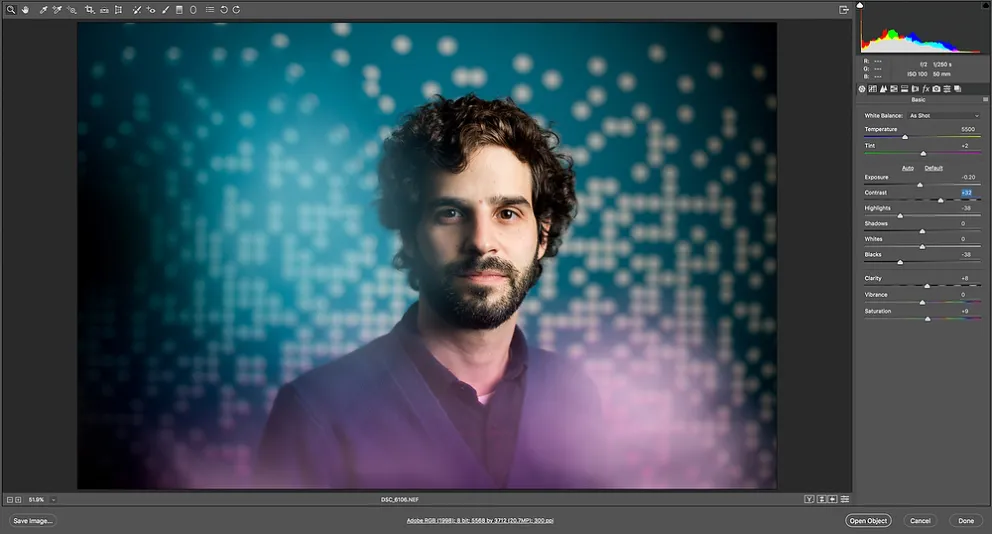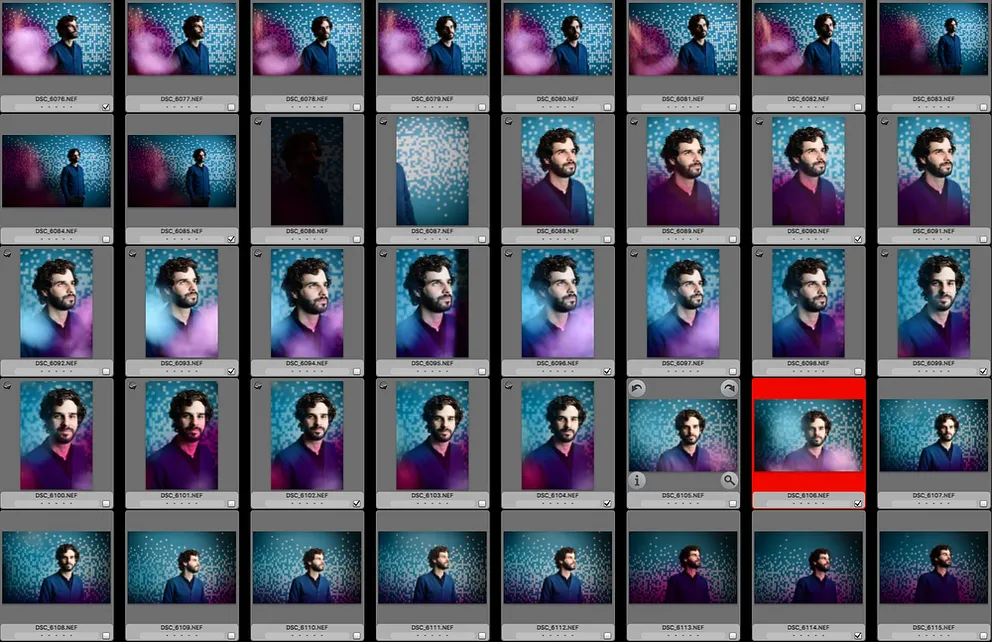 What (if anything) would you do differently if you could re-shoot this today?
For this shoot I really wish I had had a little more time with Cruz—the shoot only lasted five minutes. I also would've scouted the location before the shoot. A few weeks after it, I noticed another background in the same building that would have worked well.
Where do you look for inspiration, feedback and motivation?
Everywhere. I have a folder on my computer labeled "Inspiration" and I take screenshots when I come across cool lighting, or photos I love. Wired, Fast Company, and Instagram are some top contenders for inspiration. Over the past couple years, my colleague Adam and I have worked closely together to develop a particular style for Northeastern. We often work together on shoots and bounce ideas off each other. I love it that our office embraces risk-taking, because it allows us to have more creative freedom.
What would your dream assignment be?    
An assignment from NASA would be cool.
________________________
"Never iron a four-leaf clover…You don't want to press your luck!" Blog stories, ideas or critiques welcome any time, email editor Matt Cashore at mcashore@nd.edu