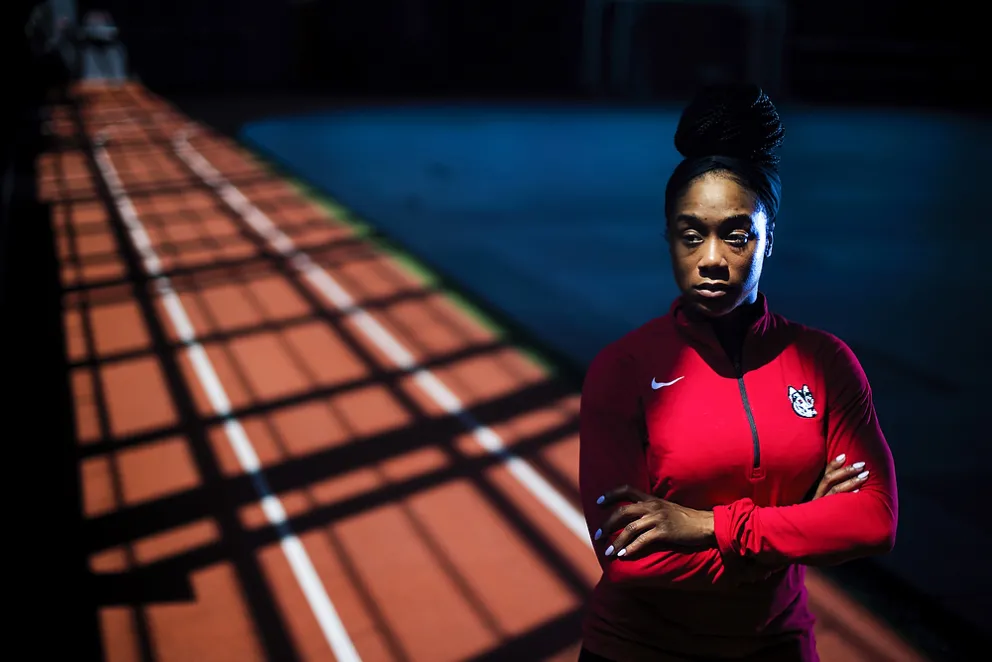 (Photos by Adam Glanzman) Adam Glanzman is staff photographer at Northeastern University. His photo "Track Coach" was voted Best in Show in the June 2018 Monthly Image Competition.
How did this job land on your calendar?  Client request, your idea, or a combo of both?  
This job landed on my calendar when our communications team decided to write an article about the university's track coach Tramaine Shaw. (Article here) I wanted to shoot this portrait on location in our indoor track so we reserved some time in the middle of the day when the space was free.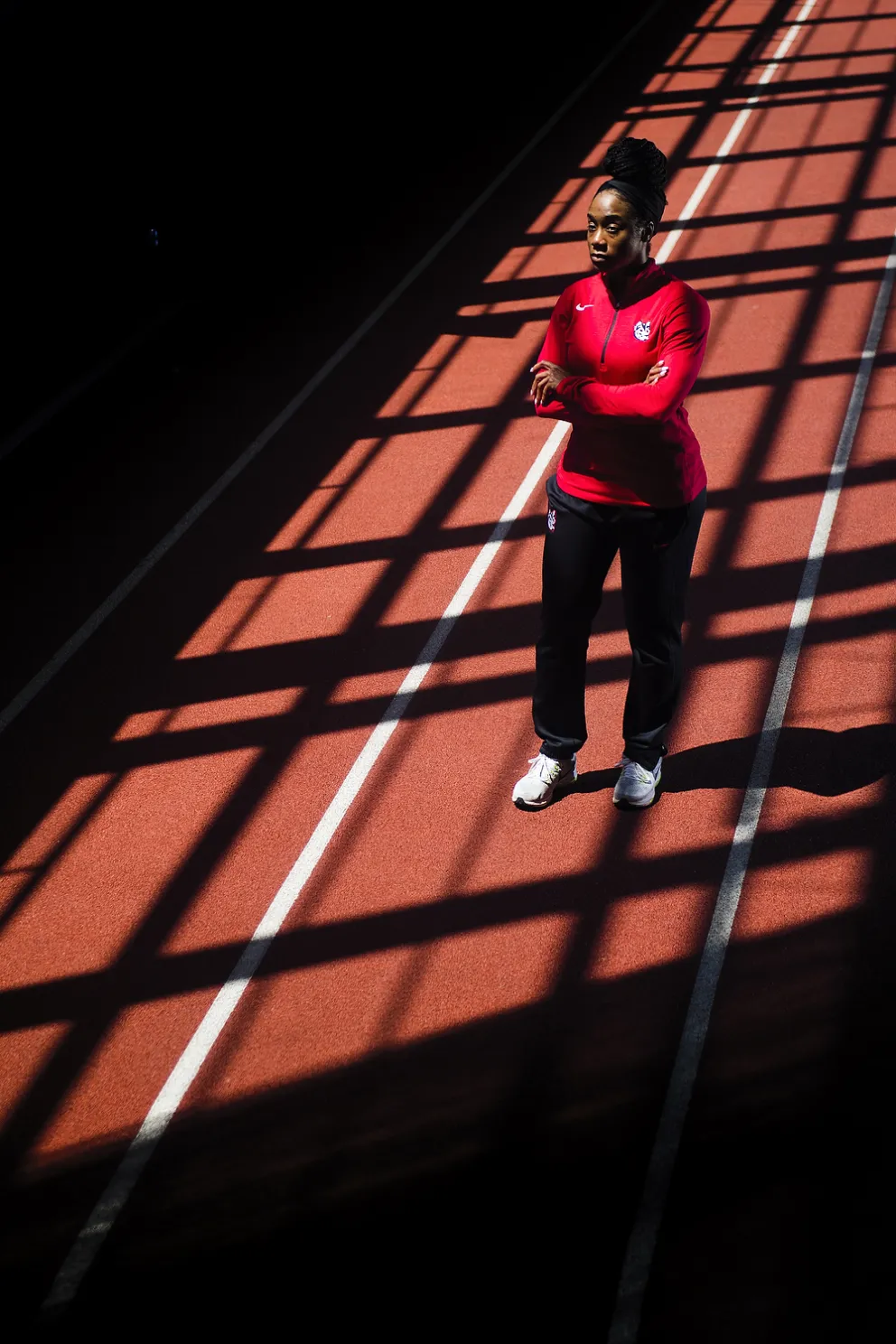 Tell us about the image from a technical perspective?  How did you light it, and how much post-processing?  Were there any logistics challenges involved?
I was lucky to have some great light coming in through the windows and used the sun as my main light. I had to position her very carefully so the shadows from the window panes wouldn't come across her face. Tramaine was great to work with and very patient. There was one light with no modifier off to the far right acting as the backlight. I stood on a ladder to give myself a little height so I could line up Tramaine's head in the empty space in the middle of the track.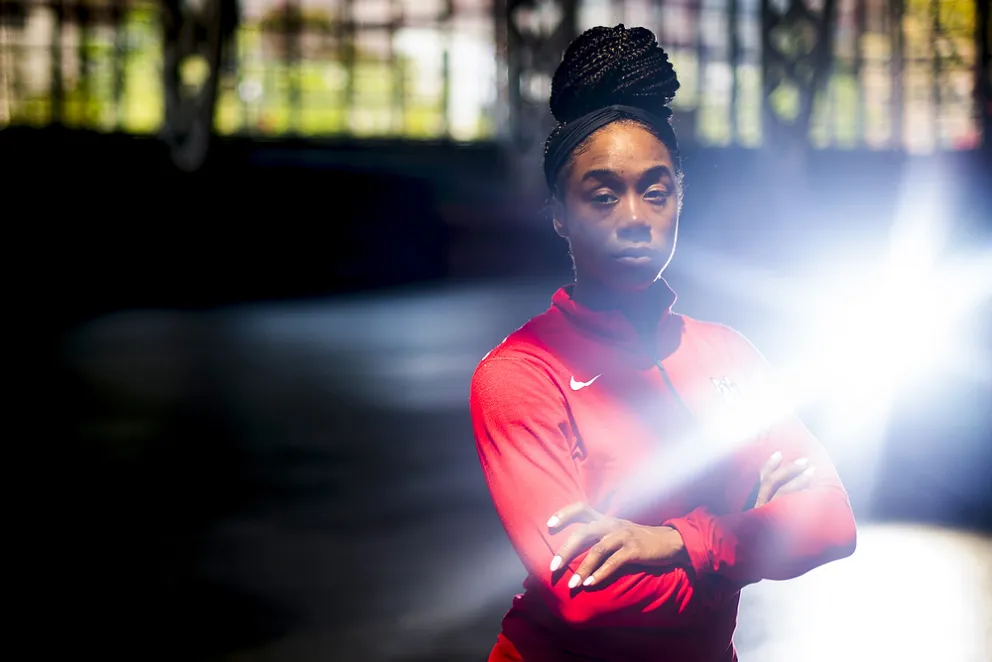 Are you thinking of the MIC while you're shooting? How much--if at all--does the contest motivate or inspire you to push for more than might be required?
I don't often shoot sports or sports features for Northeastern, so I was excited to cover something a little different for the university. I definitely thought about the contest and looked at past winning images when I was brainstorming ways to approach this assignment.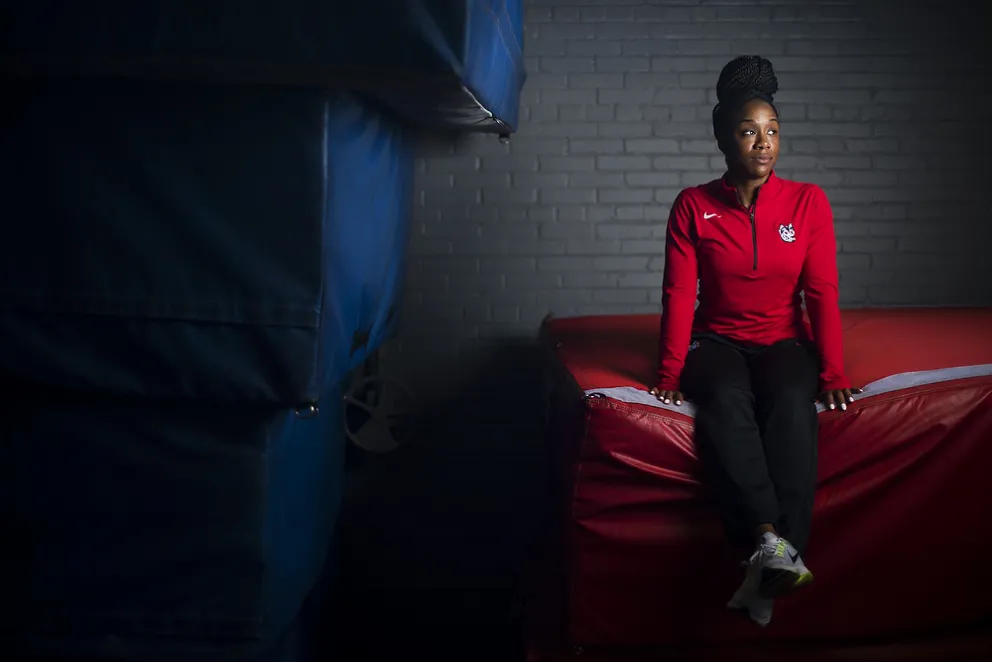 And lastly, if you weren't a photographer, what would your alternate career be?
If I wasn't a photographer I think I would like to be an archaeologist!
__________
"I can't think of any fish jokes, but if you do, let minnow!" This is the last regularly scheduled blog of 2017-2018. It will return in the fall with the MIC. Please send stories/ideas/comments/complaints any time--email editor Matt Cashore at mcashore@nd.edu