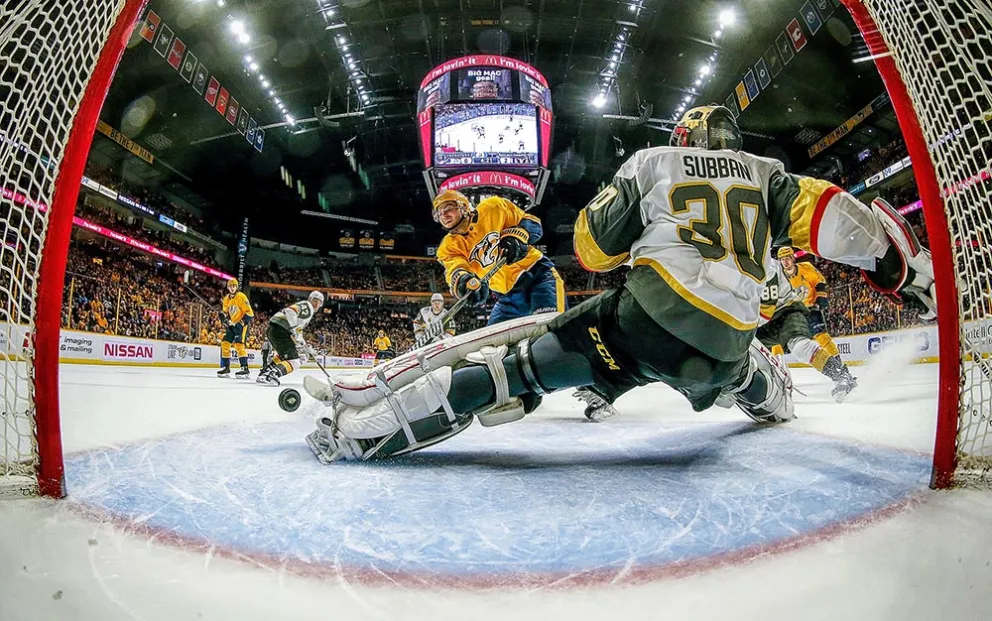 John Russell is Senior Photographer at Vanderbilt and also team photographer for the NHL's Nashville Predators. For more on John's work, check out this story Vanderbilt's news service did in 2017. John's above photo "Tally by Calle" was voted Best In Show in the January 2018 Monthly Image Competition.
Congratulations on a "Best In Show!" Another MIC, another email to a Vanderbilt photographer. What are you all drinking and can the rest of us have some?!?
Funny and thanks, my colleague Joe Howell has lit a fire under us here at Vanderbilt this year to participate in the MIC.  It's fun and motivating to see our peers' work each month.  Yes, the MIC is definitely on our minds in our day-to-day shoots. (Editor's note: A few minutes of researching the 2017-18 MIC results show the Vanderbilt staff is indeed 'En Fuego.' 5 different photographers have produced 3 Best in Show winners and 44 total images awarded to date.)
Do you get cold sitting in a hockey goal for 2-3 hours?  All joking aside, can you tell us a little about how your in-goal camera works? How do you trigger it, how do you keep it from getting knocked out of whack after a collision or smashed to bits by a puck...?  That sort of stuff...
The net cam is mounted in a custom made NHL approved Lexan box.  Use of the net cam must be requested 48 hours prior to game for approval by the league.  It is mounted by super clamp in the center of the cage just above the ice.  I trigger it with a pocket wizard remote that fires when I shoot with my handheld camera.  It is vulnerable in that position and occasionally gets hit when players crash the net or push the goalie into it. When there is a TV timeout or intermission I'll go out and readjust it.  Fortunately I've never had a direct hit from a puck.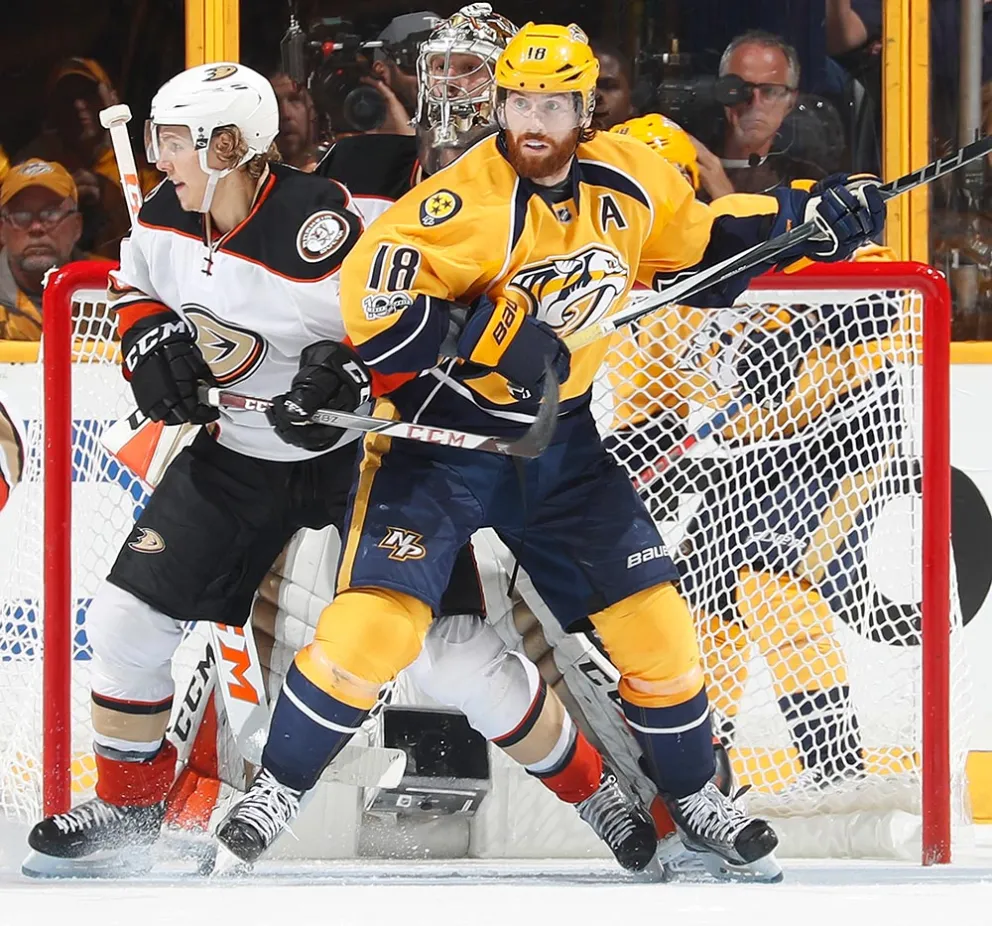 (Photo by John Russell) John's net cam is visible in the goal at the bottom middle of this photo from last year's Stanley Cup playoffs. 
This image was not your only winner in last month's MIC; Also some nice portraits.  Is switching gears between University photographer and NHL team photographer energizing? Exhausting? Both?  Do you ever get a day off?
Being a university photographer and a team photographer have a lot in common. I try to make them look their best through my photos. October through April keeps me hopping. 6 and 7 day work weeks aren't uncommon during that stretch.  It's a good thing I really like what I do.  It can be exhausting when we have weeknight games.  My day at Vanderbilt will start early in the morning and the hockey game will conclude about 10pm that night.  So it's a long day.
I'm sure the question on a lot of minds is: Have you driven the Zamboni???
I have never driven or even ridden on the Zamboni.  Now that you mentioned that, I must do that!!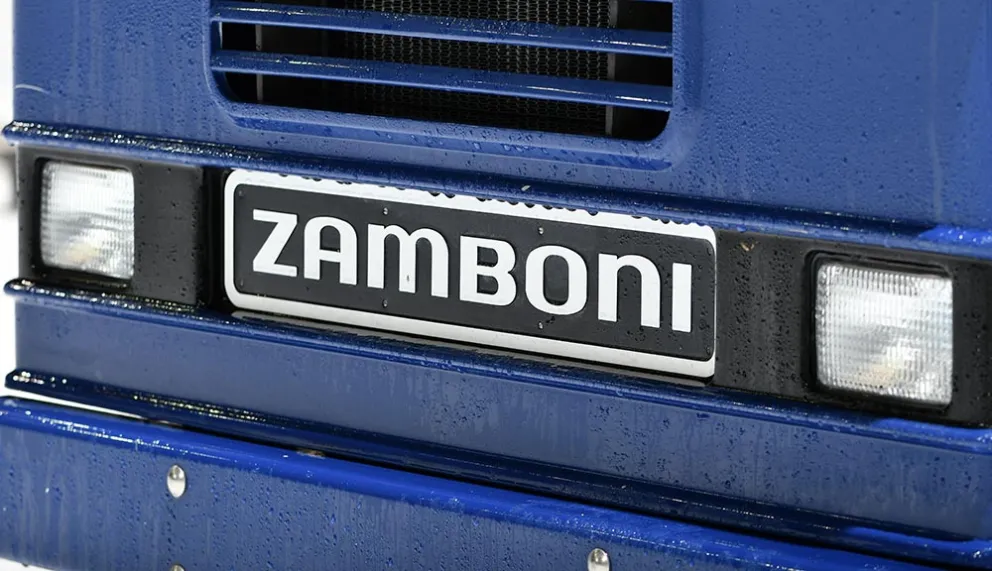 (Photo by Matt Cashore, University of Notre Dame)
And lastly, if you weren't a photographer, what would your alternate career be?
If I wasn't a photographer, I'd probably be selling cars.
Have a story or suggestion for the blog? Email editor Matt Cashore at mcashore@nd.edu