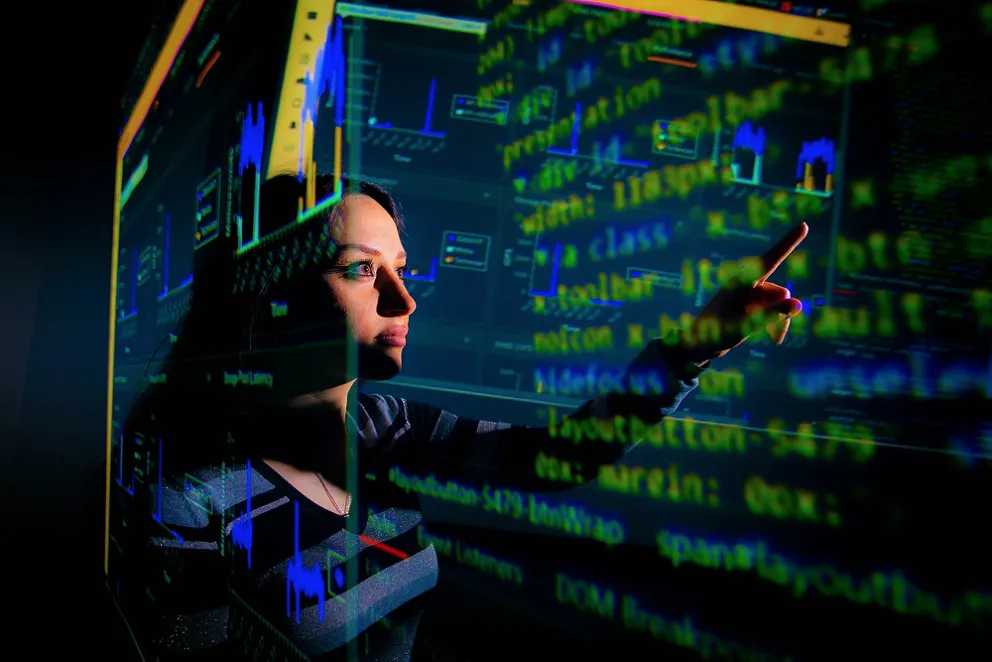 (photos by Matt Stamey, Santa Fe College) Matt Stamey has been staff photographer at Santa Fe College  (Florida) for just over two years. Before that he spent 14 years as a staff photographer for newspapers in Kansas, Louisiana and Florida. (Topeka Capitol Journal, The Houma Courier and The Gainesville Sun) Matt's photo "Networking" earned Best in Show honors in the December Monthly Image Contest.
Quick tech stuff—camera model, focal length, exposure data, lighting used (if any):
•Canon EOS 5D Mark IV with a 24-70 f/2.8 @50mm
•ISO 100
•f/6.3 @ 1/8s
It's a multiple exposure done in camera so the image with the subject is lit with a Canon Speedlight 600 EXII-RT camera right. No modifier, just zoomed to 200 and aimed right at her face.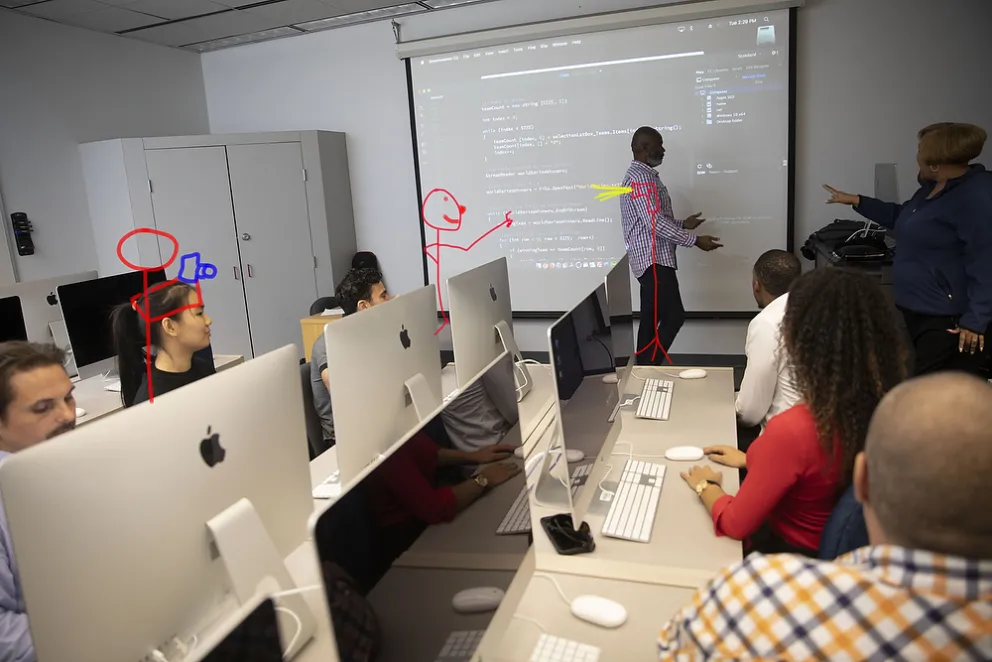 "Behind the scenes" (sort of!) of the image
Briefly go through the process: How did the job land on your calendar? Any unique logistics in making the photo? What sort of post processing (or not)?
This photo shoot had been on my radar for months. We've needed to update photos for our ITE Bachelor's program to use on posters, flyers, website, social... etc. (We're a Juco that offers nine Bachelor degrees.)
I had done a photo shoot with this department two years earlier but didn't really get anything I liked so I wanted to step up my game the second time around. We scheduled the shoot across two days and after the first day, I posted a couple images on the UPAA Facebook page asking "how can I make these better?" I got a lot of good responses and examples and that helped spark the idea for an in-camera multiple exposure image. I wanted to do it all in camera because I'm not that good at Photoshop other than the basics.
We were in a computer lab that had a projector in the back of the room. I had the instructor pull up some "programming or networking-looking stuff" and project it on the white board. I took some photos of just the "code" on the board. Then positioned the subject in front of another section of the board than what I had photographed.
I turned on the multiple exposure setting and selected one of the frames of just the "code." When you turn on Live View, you can see the image you selected and what's in front of the camera at the same time. So I just lined them up and fired off the shot. It took a few tries to get her face where I wanted and get the exposure of the light dialed in.
I didn't do much post-processing work other than a little crop and toning to bring out the colors of the "code"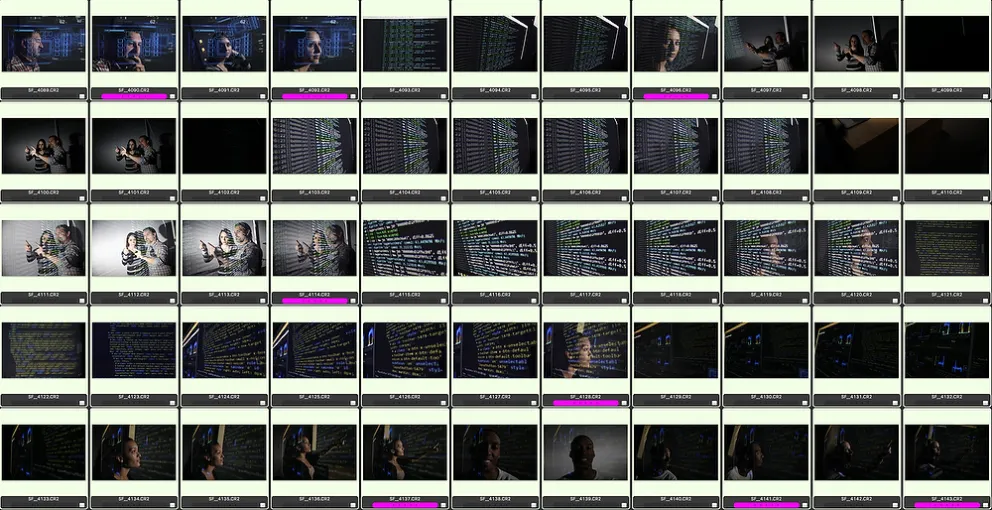 Matt's contact sheet of the process
What (if anything) would you do differently if you could re-shoot this today?
I'd ask for help/advice earlier. I was lucky I had a second day with the empty classroom and time with the subjects to experiment. After the first day, I was excited with the direction of the photo shoot and was lucky to get a second attempt 24 hours later. As I'm sure you know, you don't always get a ton of time to work with your subjects, so in the future I might grab a co-worker or friend and do some test shots to get the concept dialed in.
Where do you look for inspiration, feedback and motivation?
I run. Getting outside for a few hours a week to run helps clear my head and put fresh ideas in my mind. I don't use headphones when I run so I'm totally in my head just thinking about whatever thoughts cross my mind. Sometimes it's just "I wonder if I should try a different kind of peanut butter?" But more often than not I come up with an idea for a photo.
I'm fairly new to the PR/Marketing game so the UPAA Facebook group has been a huge source of feedback. I've asked a few questions on there and always receive a bunch of responses right away.
One thing I do that might seem kind of silly is I look at Instagram for inspiration. I only follow photographers or designers or other creatives. So when I'm scrolling through my feed there's no blurry photos of a high school classmate's family on vacation or stuff like that.
What would your dream assignment be?
The Olympics (Summer or Winter) I've done a lot of big sporting events but would love to be in another country photographing the best athletes in the world on the biggest stage.
____________________________________________________________________________
"I think I want a job cleaning mirrors. I could really see myself doing it." Blog stories/ideas welcome any time, email editor Matt Cashore at mcashore@nd.edu