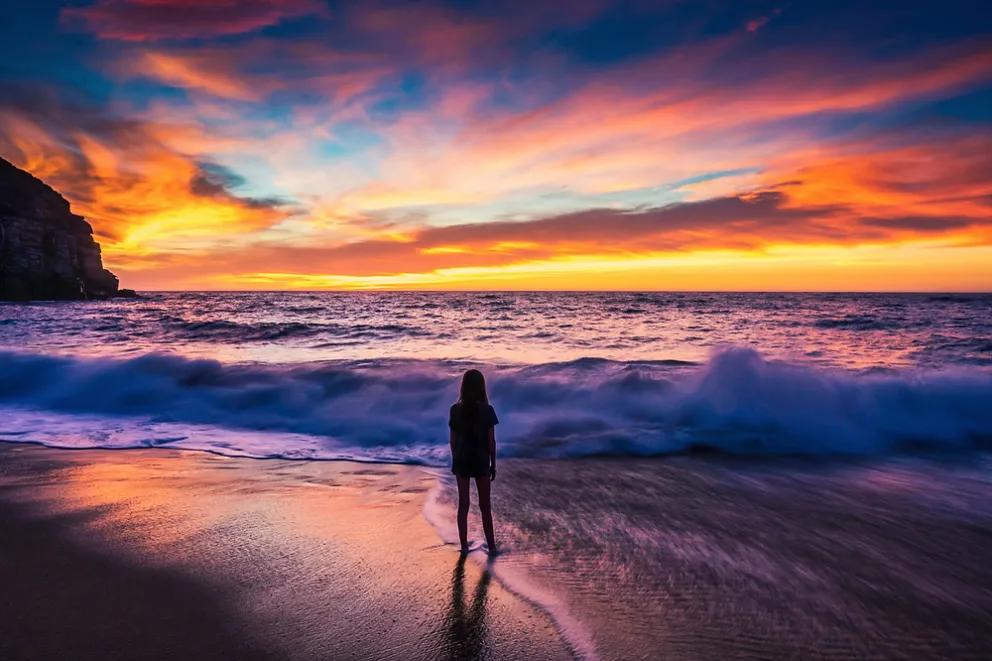 Todd Paris is recently retired from the University of Alaska Fairbanks and is a UPAA Master of the Profession awardee. Todd's photo "Baja Sunset" was voted Best in Show in the April Monthly Image Competition. This was Todd's second Best in Show this year. Read about his first here. (All photos by Todd Paris)
Hi…again!  Congratulations on another Best in Show.  Retirement is going well for you photographically!  Tell us the circumstances and tech specs behind this winning photo…
The image was taken with my Sony a6500, with the Zeiss 16-35 on my trusty Sirui travel tripod. It was taken March 12, near the end of Day 10 of our 12-day spring break vacation in Baja del Sur, Mexico. It's at a beach just a couple kilometers south of Todos Santos. Settings were 16mm, 1/5 sec. at f22, ISO 100. It's minimally cropped to straighten the horizon just a couple of degrees. We got to the beach just as the sun was dropping below the Pacific and the colors in the sky and in the reflections kept getting better and better over the next 35 minutes. I shot a bunch with my 12-year-old daughter Rosie interacting with the crashing surf, others with her and my wife Carly both in the frame, and others without any people. I shot some with a fast shutter speed, and some with slow…some with more of that bluff on the left included, and some without any of it.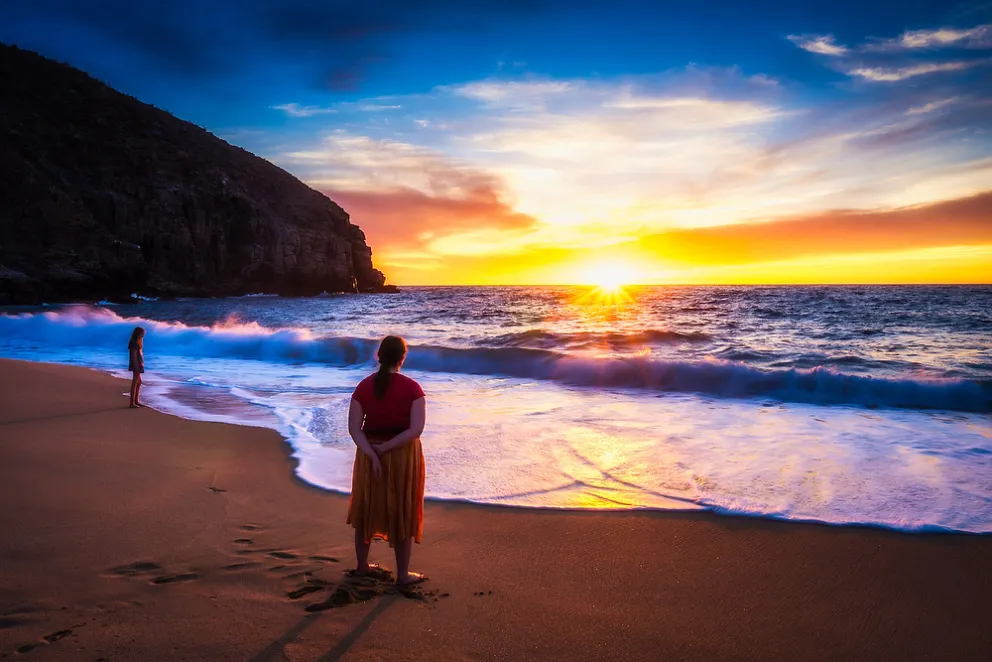 The hardest part was deciding which frame I liked the most. I settled on (the winning image) due to Rosie's posture set in the center of the frame, the texture of the water as it receded from shore, her shadow cast on the wet sand, and the power implied in the crashing surf. It is #106 of the 168 frames I shot there that evening. I included an entry of our entire Baja trip on my blog if anyone cares to check it out…..https://parisphotographics.blog.
Describe the difference doing photography on your terms vs assignments.  (Or were you lucky enough that every assignment was a joy?)
When I was working as a campus photographer, I tried to make the photos from every assignment as good as they could be. When you're shooting a cheesy grip-n-grin, or 40 headshots in a row, or a speaker at the poorly lit podium, it's oftentimes hard to put much thought or effort into the assignment when you know the result will be mundane. But I felt strongly that as a professional I had an obligation to the people I was photographing to make every photo technically and stylistically excellent. That's the same feeling I have now shooting mostly for fun. I figure if something is worth taking a picture of, I should give it my best shot (no pun intended) to capture a memorable frame. Of course, it's easy to make mistakes and I usually fail in achieving anything of value, but once in a while I get to make some magic, and I guess that's what keeps me going.
You spoke about the importance of the MIC and your alternate career path in our previous Q&A, so the last question is: Will we see you at Wake Forest?
I am not able to attend the 2018 Symposium as I will be traveling again to visit family. Hopefully I can make plans to attend next year.
____________________________________________________________________________
"I had a dream that I was a muffler last night. I woke up exhausted!" Blog stories/ideas welcome any time, email editor Matt Cashore at mcashore@nd.edu