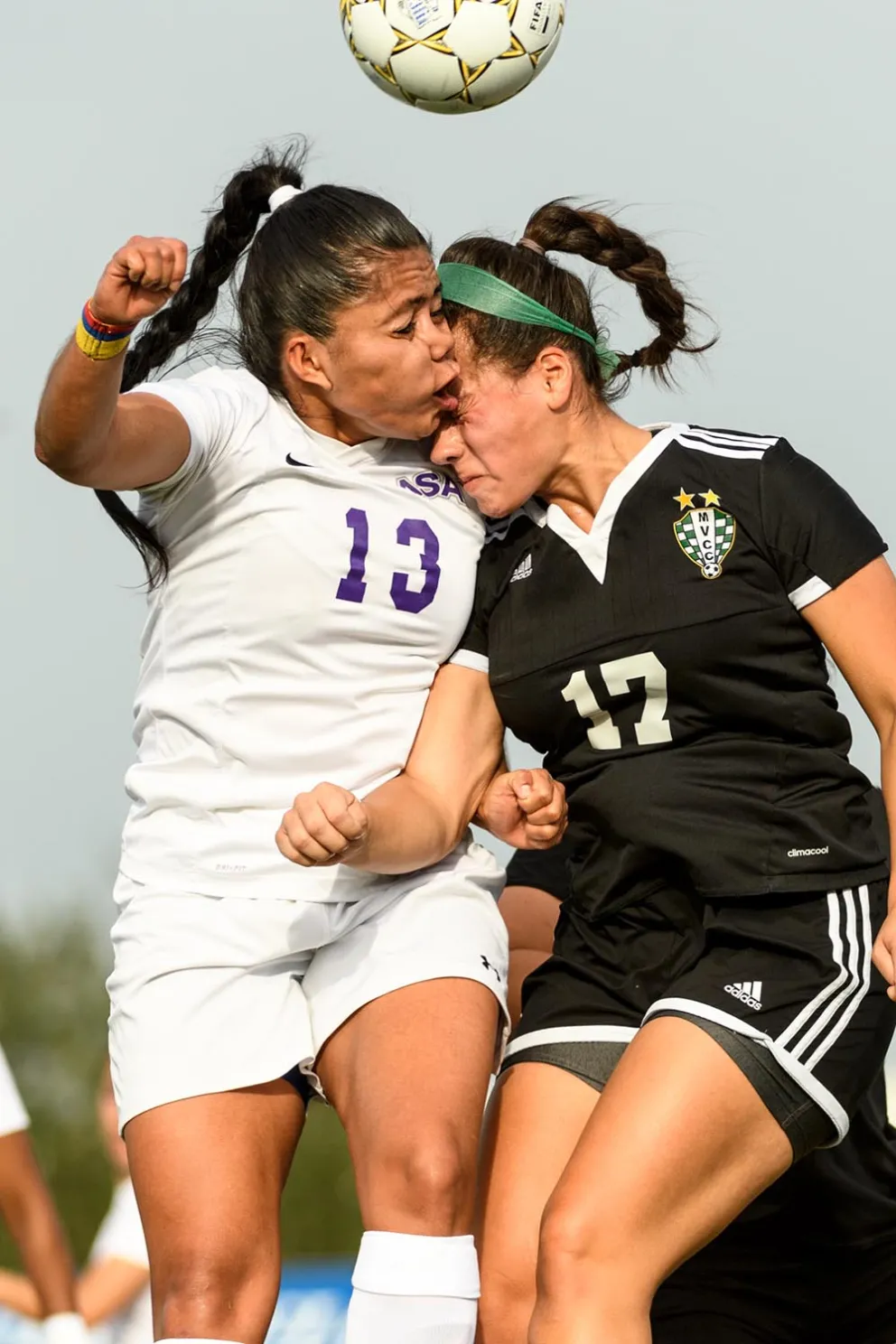 Glenn Carpenter has been the staff photographer at Moraine Valley Community College since 1990 and is currently UPAA president. His photo "Battle of the Braids" was voted Best in Show in the December Monthly Image Competition. 
Congratulations on Best in Show! Tell us a little more about the image—and particularly since this one is a sports image, please include the technical data on camera, lens, exposure and such.
A lot of luck
Nikon D5
Nikkor 200-400 f/4
Focus mode- Constant, 9 point
Back button focus
Shooting Speed- CH, 12fps
ISO 400, 1/5000 @ f/4
The background is very clean—do you choose your shooting locations with that in mind or are you assigned/stuck in certain places?
Shooting athletics for a community college is tricky because we rarely have a full event and a lot of times we have empty stands. So, yes, I try to choose a spot that offers a clean background, good angle on the action, and favorable light.
One advantage to shooting for a community college is complete access at sporting events! It is really rare that there are more than two photographers at an event. In fact the sidelines are completely clear without obstruction.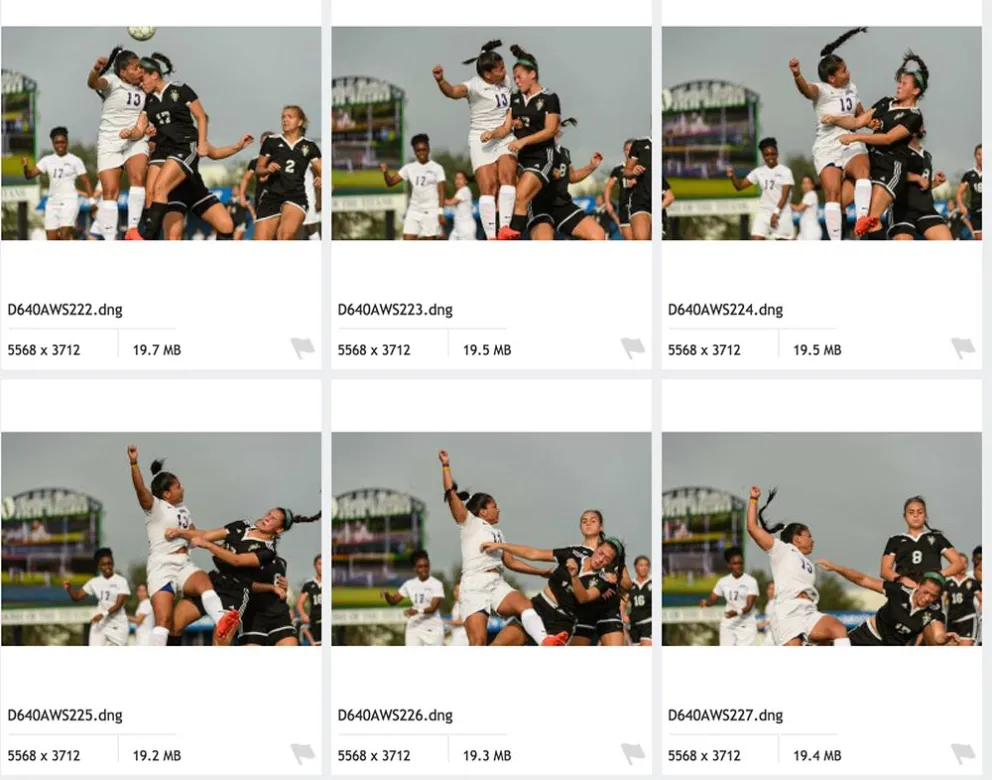 'Spray & Pray?' No way! Glenn's contact sheet shows he nailed the shot on the first frame.
There have to be more than a few people wondering if either player was hurt on this play…
The play was a corner kick and Moraine was defending. The player from ASA Brooklyn was attacking and had momentum on her side. As they collided you can see that Zaida Chacon took the majority of blow. The official was on it immediately and had Zaida leave the game for evaluation. After the requisite amount of time she was back in the game without injury. I am continually amazed at the toughness of the women's soccer program.
Is the MIC on your mind at all in to your day-to-day work? Were you thinking "MIC winner!" immediately upon reviewing this image?
Not this year! This is the first image I have placed so I have almost given up on placing an image; there are just too many good shooters in this group, too many! I knew the shot would be good because of the action, but I did not know I would catch the impact. It wasn't until I got back to the hotel and started editing that I thought there was a chance. There is no way to know what will win the MIC.
And lastly, just curious: If you weren't a photographer, what would be your alternate career?
As many of you know I love to hunt, so an outfitter in a beautiful part of the world sounds very appealing. However, the ACT test back in 1984 said dental hygienist– I could never do that!