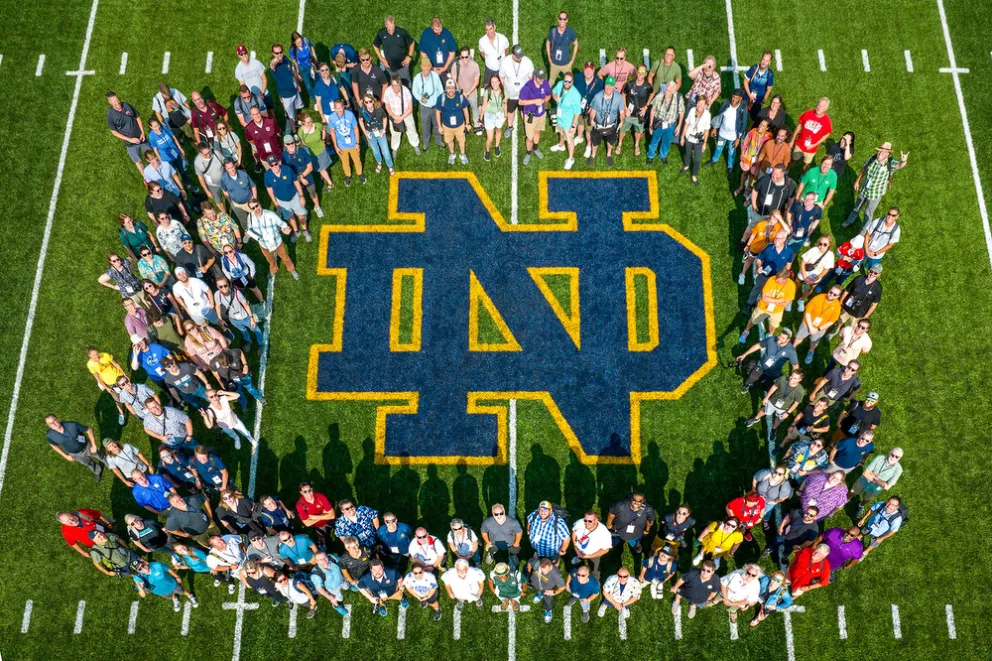 UPAA Blog 2022-23 #22 - 6/23/23 (text by Meredith Forrest Kulwicki, above photo by Matt Cashore)
---
You may have noticed more wide-eyed expressions of wonder at the symposium this year. Sixty-five people attended their first ever in person UPAA Symposium at Norte Dame in 2023. One of them was me.
"I remember by first symposium," said Notre Dame Symposium host Matt Cashore, at the new attendee meeting on Monday evening. "I found my people. We hope you do too."
We certainly hit the ground running with an information-backed event.
We started at "Life, Light and Love" in the presentation by John H. White.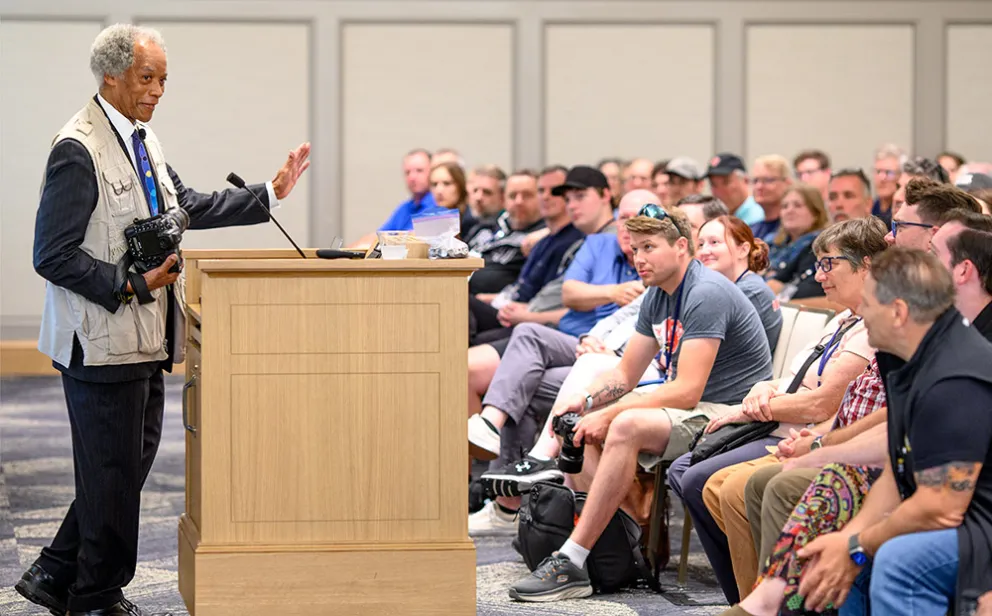 Next, we were encouraged to look for the in between moments by Ben Moon.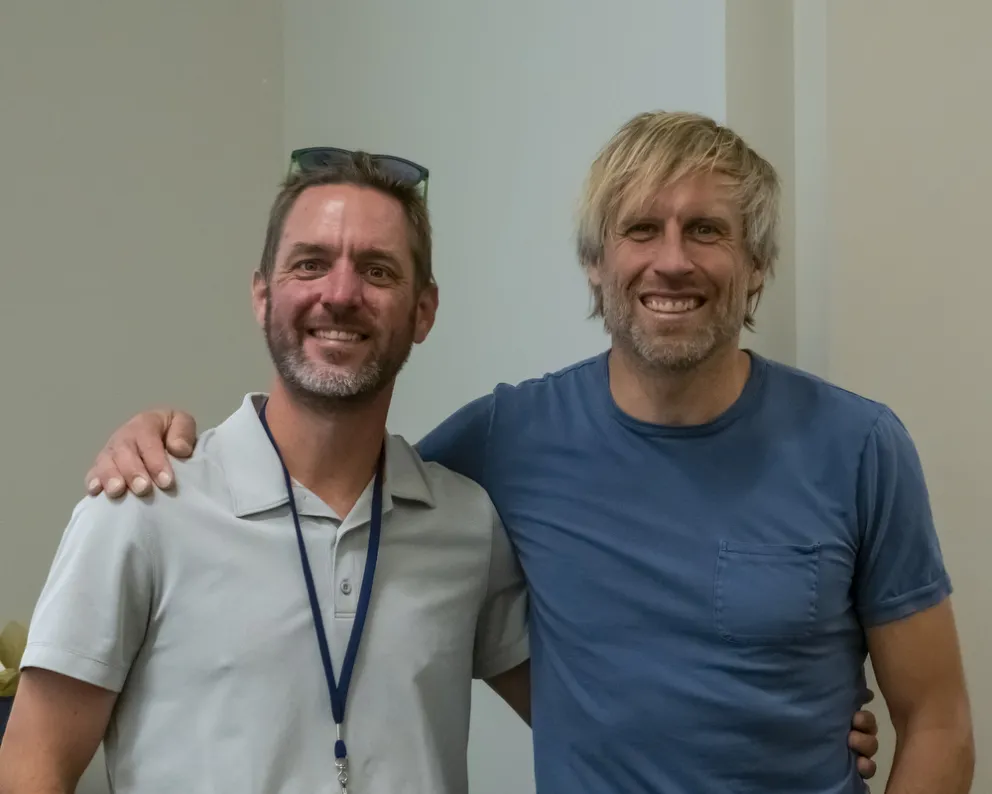 Creativity and storytelling take time; remember patience, Deanne Fitzmaurice taught.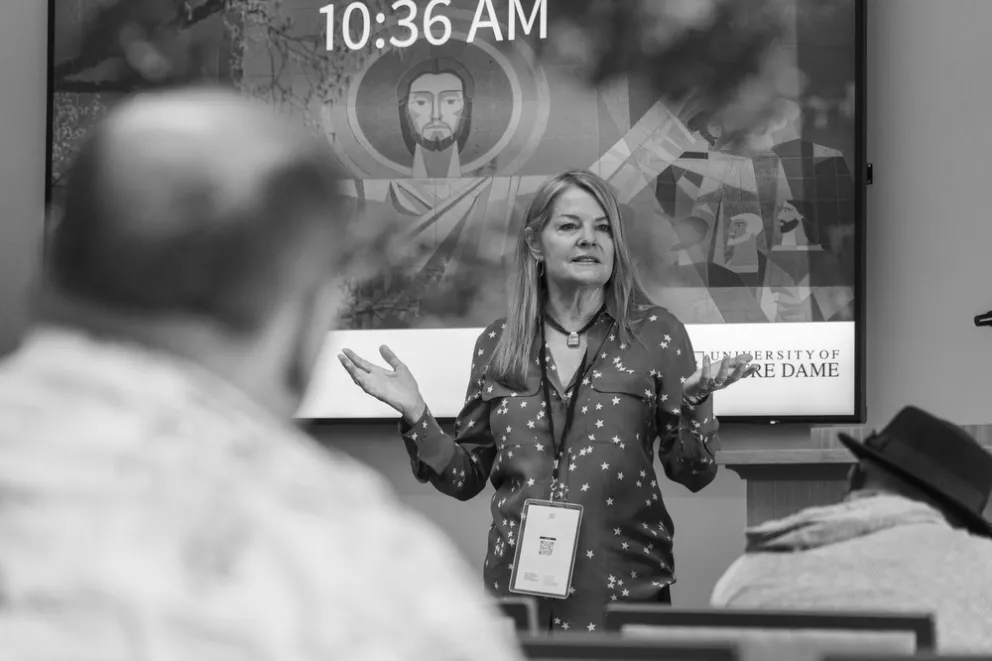 Question: "How do you make something you've photographed 100 times look different?"
Adam Glanzman's answer: "Nose-grease flare."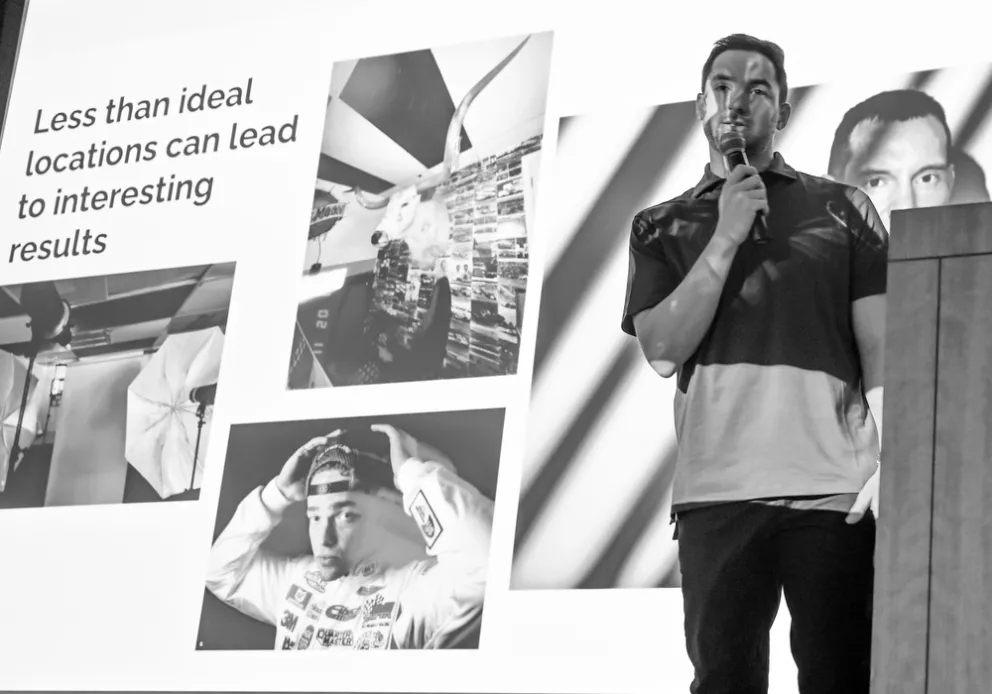 Lindsay Adler challenged us to identify our unique styles, even assigning homework. Her use of AI to generate create portrait ideas caused many of us to think about the tool in a whole new light.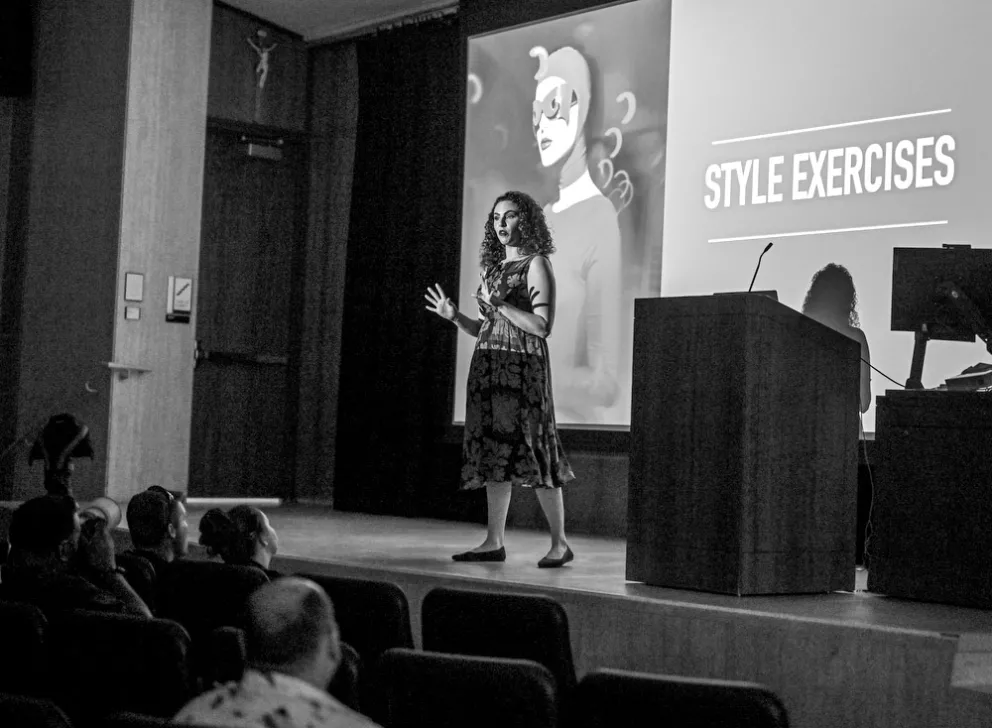 We talked about the growing world of AI with Michael Wells who introduced a new nickname for the group: UPAW!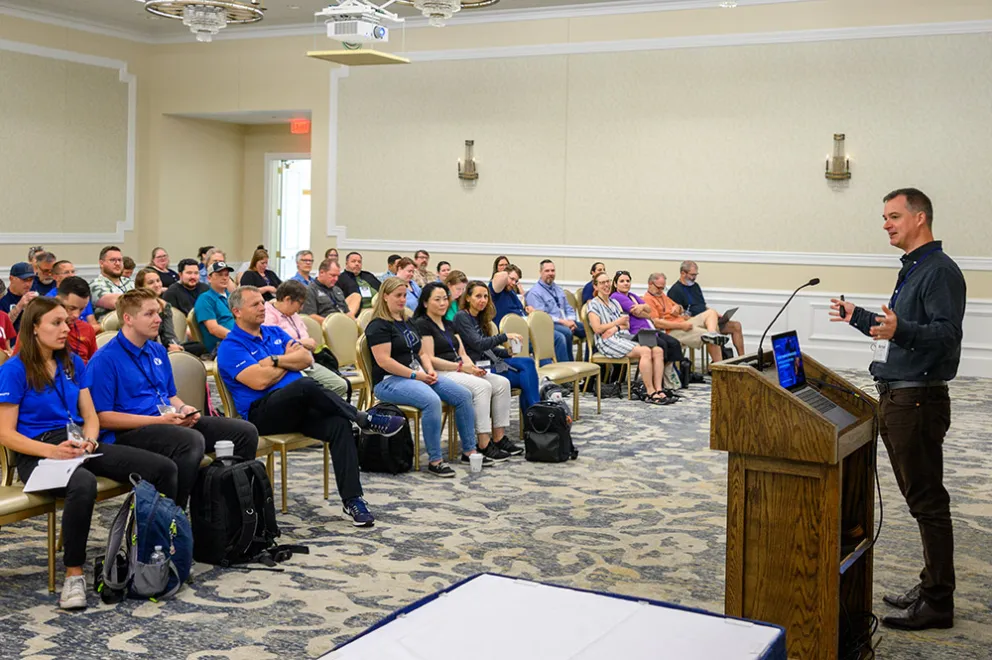 In the hospitality suites, we talked about trying new things, accountability, educating others in our departments at home, and so much more.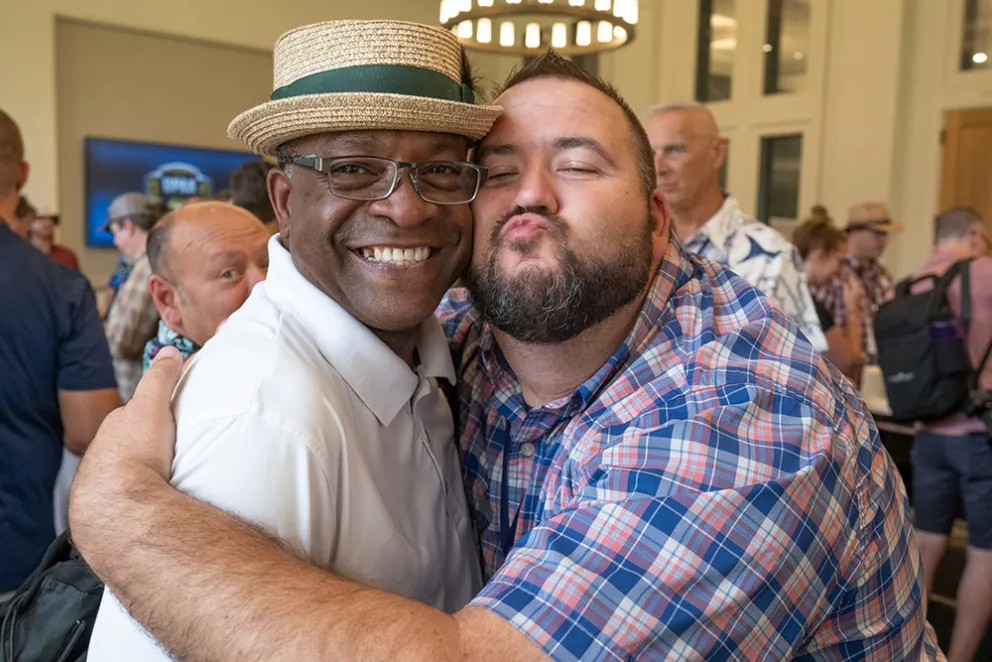 Is your head swimming still? I know mine is…
Gaining the Tools
"It's been cool to come here and get tools and expertise and life advice and photography advice and career advice and just make genuine connections," said Abbie Lankitus, a senior media producer from University of Missouri-Columbia. "I didn't know a place like this existed."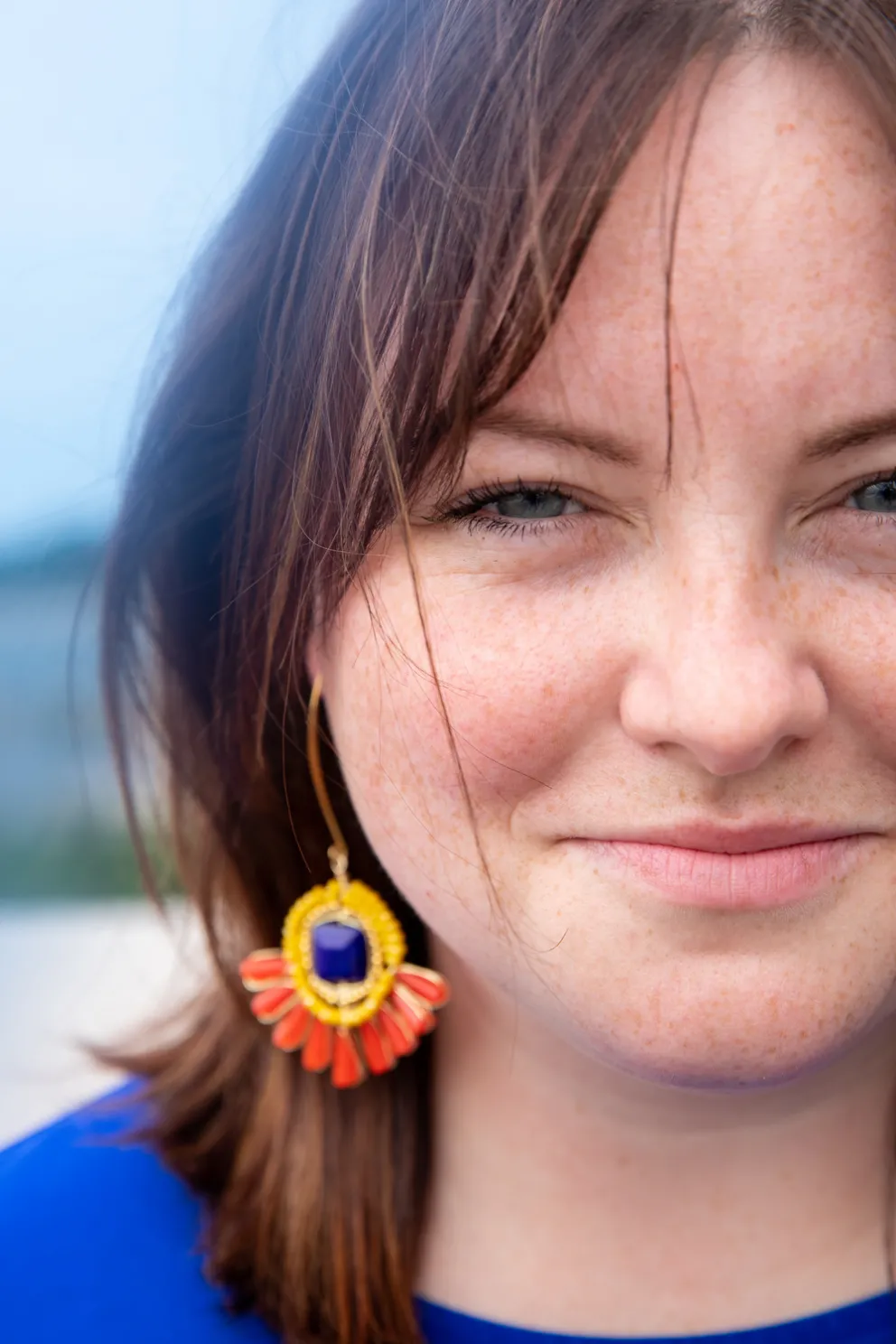 Abbie has been a photographer for about 10 years but has only about a year of experience at a university. She joined UPAA last fall. "Everyone is incredibly friendly. And open and authentic and willing to share."
For Abbie the biggest take way from the conference is to invest more time and attention into herself as a photographer.
"How do I want to be as a person and how do I want to show people who I am as a person through my work?" Abbie said. "This is a niche group of university photographers, but it's given me the tools to figure out who I want to be and be able to creatively express that."
A veteran of photo conference, Johnny Andrews estimates he has attended between 50, "perhaps 80," conferences throughout his career as a photojournalist. This was his first time attending the UPAA Symposium. He joined the University of North Carolina six years ago as a multi-platform content manager (meaning photo and video).
Johnny says he gained a lot of new knowledge by talking to people about their work relationships and improving communication with a supervisor who might not have a history creating visuals themselves.
"I think that's what I'm learning more than anything here is how other visual people help educate their managers and advocate for themselves," Johnny said.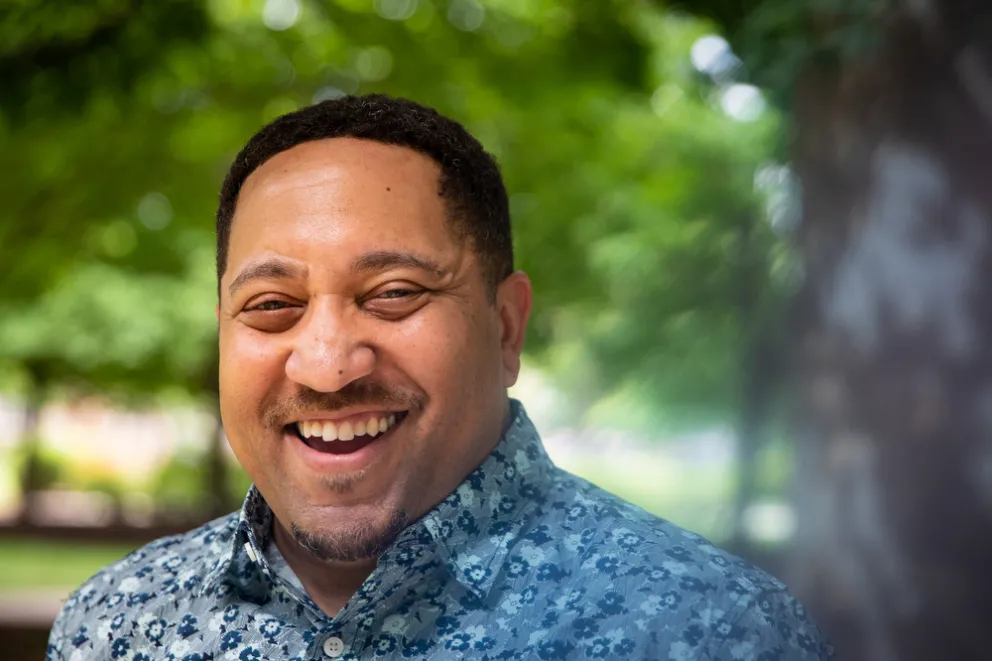 Johnny says he also enjoyed the supportive atmosphere of the Symposium, something that was missing from more recent conferences he has attended as the news industry began to decline.
"I haven't talked to a single person who is worried about their jobs. They're worried about what they're producing on their campuses in their communities, getting better as photographers or videographers."
Value of the Relationships
"It was so nice to sit with peers that are coming from the same place I am," said Megan Swift, a video marketing specialist from Missouri State University.
Megan joined UPAA in June as she prepared to attend her first symposium. She thought she would sit back and absorb at the conference but was quickly told by a co-worker to do the opposite and get engaged. With that in mind, she found herself at a casual video round table discussion one night.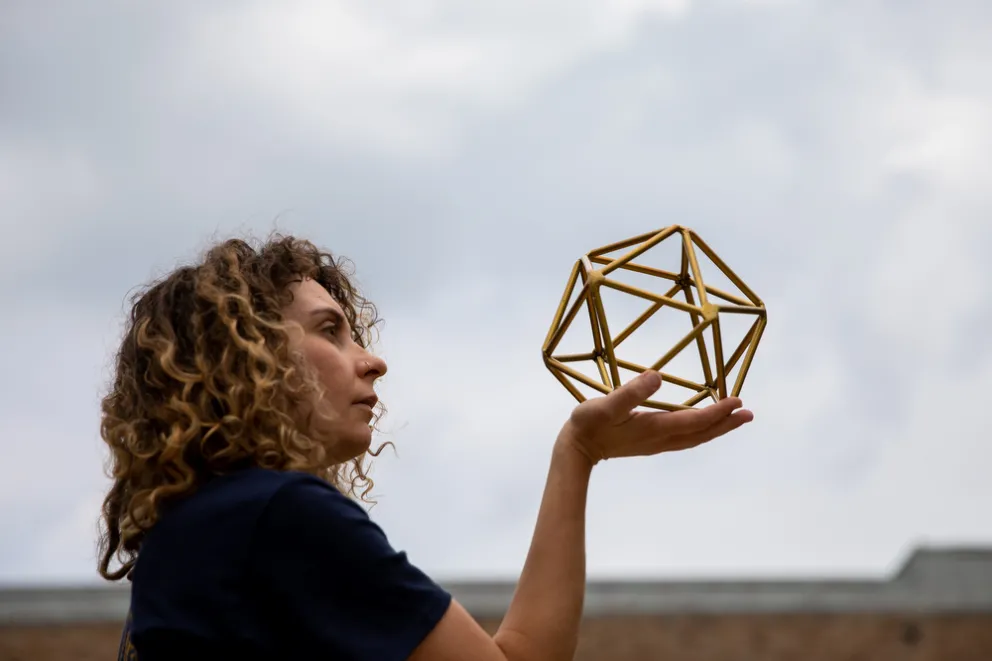 "To casually talk about what they're excited about, what they are working on and what they wish was different or what they wish they could do," Megan said.
As Megan works exclusively with video, she said she has to mentally translate many of the presentations, which are photo focused, to apply them to her work. She says her next steps will be focused on honing her style as she thinks about her role in showcasing people as well as capturing moments.
"What are what am I going to do with that power?"
Molly Glynn, photo manager at Villanova University, was excited to attend her first conference. Molly says she is "extremely minimal" when it comes to making images, but she manages contractor photographers who take on about 60 assignments annually at the school.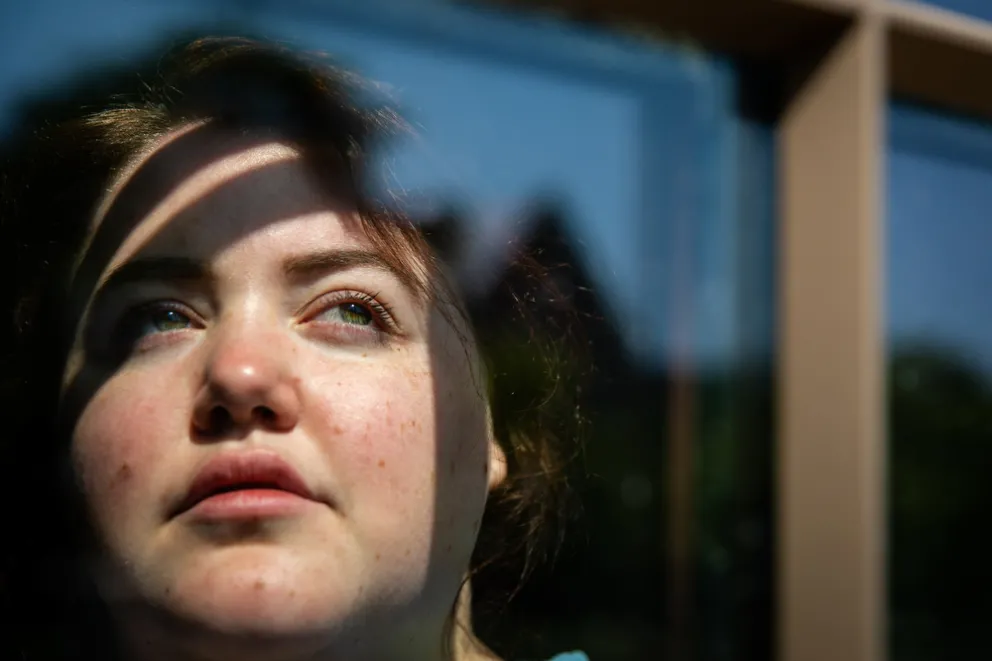 She says she was impressed by the diverse experiences of the attendees, from being hyper-focused to extreme generalists. She enjoyed connecting with a community that identifies with her work experience and goals. Attending in person gave her the freedom to ask difficult questions too.
"To ask the questions you don't want to write down, that you don't want to put in writing," Molly said. For her, the topics included how to handle the emotional parts of the job, how to find a work-life balance that works well and who do you talk to about it.
"You really have to be here to be able to have some of those conversations."
---
"I was thinking of leaving my job and selling snow globes, but I hear that business is a little shaky..."