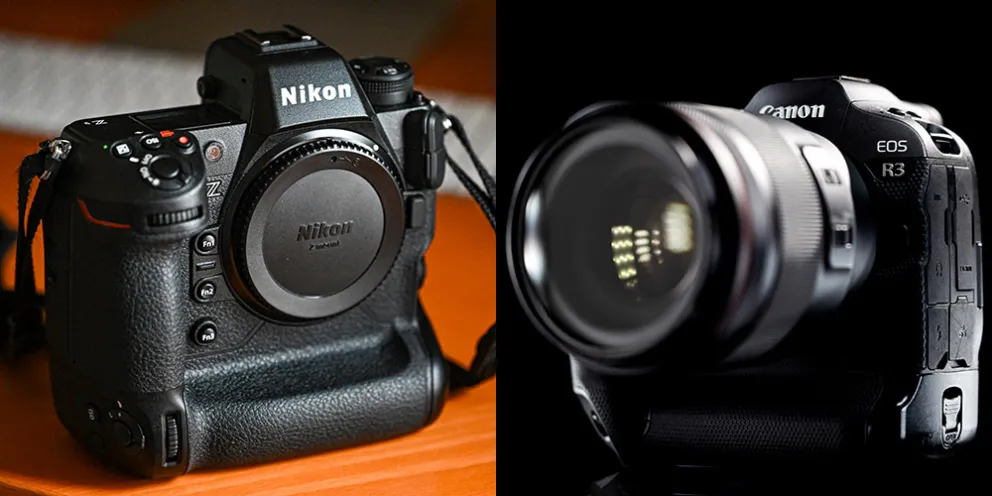 UPAA Blog 2021-22 #11- 1/27/22 (left photo by Matt Cashore, right by Jaren Wilkey) 
Introduction
by John Scott, Roberts Camera
Both the Z9 and R3 introduce a new level of speed and accuracy in terms of autofocus and frame rate.
Nikon's comeback kid--aka the Z9--has put the company back at the forefront of professional imaging. While Canon is definitely having trouble delivering the R3 (big parts delays as announced by Canon Japan) those select few that have been able to get one are reporting back with 5 stars and "how quickly can I get another one?"
Both of these amazing cameras have the layered CMOS sensor technology that allows for seriously fast readout speeds and almost unreasonably high-ISO capability all while focusing faster and more accurately than predecessor cameras.  
And did I mention they can shoot at 20-30 frames per second?
The takeaway isn't that the cameras are only for breakneck speed scenarios, but rather everything they can do is achieved with such incredible precision and efficiency that allows for imagery to be made that couldn't be made before.  
The bar has been raised and I'm excited to see what will be done as creatives put these two cameras to work. 
P.S.: The new features will trickle down into another generation of mid-level cameras that will be employed by tens of thousands of new image makers and that is really the coolest thing about technology - It helps us bring imagination to reality.  
--------------------
Canon R3 First Impressions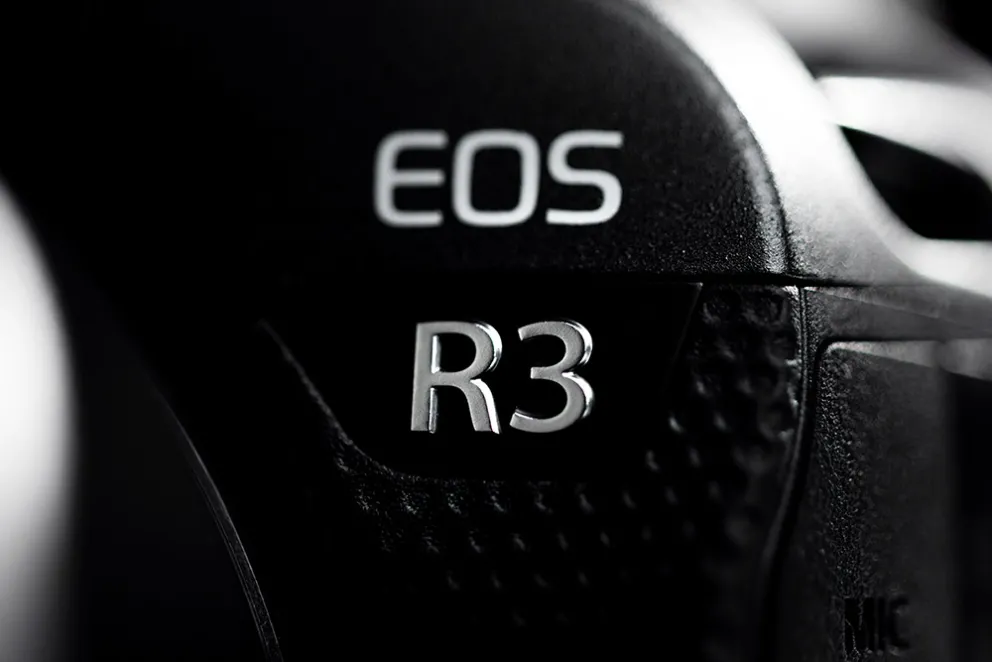 "Will help you capture better images..."
text and photos by Jaren Wilkey, BYU
The R3 is Canon's first mirrorless camera specifically aimed at the sports/action market and the two most important innovations are the new stacked sensor and the innovative Eye Tracking autofocus system. 
Stacked sensor:
Canon's goal was to improve the sensor readout speed so that we could shoot action using the electronic shutter without any rolling shutter distortion to the image. With earlier cameras, rolling shutter was so bad I couldn't tell if the quarterback was throwing a football or a burrito. 
After using the R3 for the last month and making well over 60,000 images using the electronic shutter, I only noticed two frames that were unusable because of rolling shutter.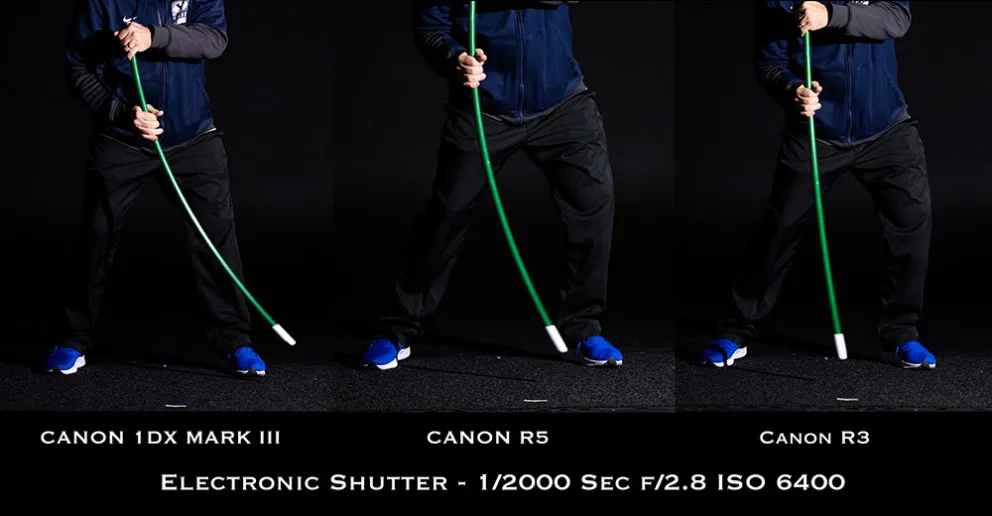 FroKnowsPhoto has the 'sniff test,' BYU photo has the 'broomstick test' to show rolling shutter. It's easy to see the effectiveness of the R3's stacked sensor.
Eye-tracking AF:
The new eye-controlled autofocus selection is truly a revolutionary advancement in camera technology, albeit one that is not completely mature enough to be the primary way to select autofocus subjects in all shooting situations.
For action it works really well when photographing sports where there were only 1 to 3 subjects in the frame to choose from such as tennis, swimming, gymnastics or track and field. It struggled with more than 3 or 4 subjects in the frame, such as when I had the entire offensive line in my shot and I wanted to focus specifically on the left guard. Some of the struggles could be user error - this is a completely new way of shooting sports action and I'm sure I will get better at it in time. But I also believe there are some tweaks that can be made to the autofocus algorithm via firmware upgrades that will further enhance the accuracy and usability of the technology. I'm excited to see eye-control autofocus mature and eventually become my primary method of autofocus selection in all situations. 
Another nice surprise about the R3 is that it is the best performing high ISO camera I've ever used. I would say it is at least a ⅔ stop improvement over the 1DX Mark III high ISO files. If you photograph a lot of events in lackluster lighting, this camera will make a huge difference in the overall quality of images that you can capture.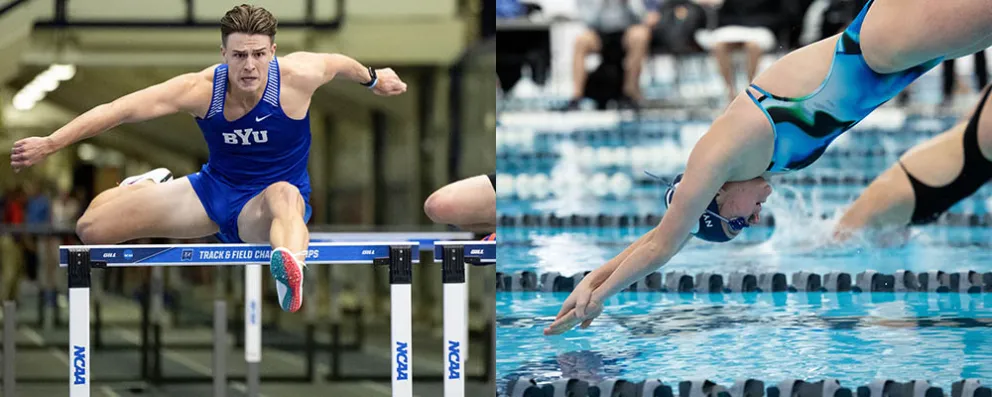 Indoor tracks and pools are challenging in terms of both quantity and quality of light. A swimmer facing down toward the water is about as tough as it gets. The R3 shows tack-sharp action and clean shadows in these photos made at ISO8000.
One of my biggest complaints about the R3 is the omission of a 2nd CFexpress card slot. I get that there is a small group of people who don't want to spend the money on the more expensive (and much faster) CFexpress cards vs cheap SD cards. From my soapbox let me just say if you can't afford CFexpress cards you shouldn't be buying a $6,000 pro level camera. One solution is to come up with a hybrid card slot akin to the Sony A1 that can accept both CFexpress and SD cards. The bottom line is that pros need to have the ability to write to two CFexpress cards at the same time.
Overall the Canon R3 is an excellent camera for a professional photographer capturing sports action. The combination of the new stacked sensor and the autofocus system make for a reliable and customizable tool, one that will help you capture better images. I think that this camera is a testament to Canon's commitment to the professional market and the long-term viability of the R system. 
--------------------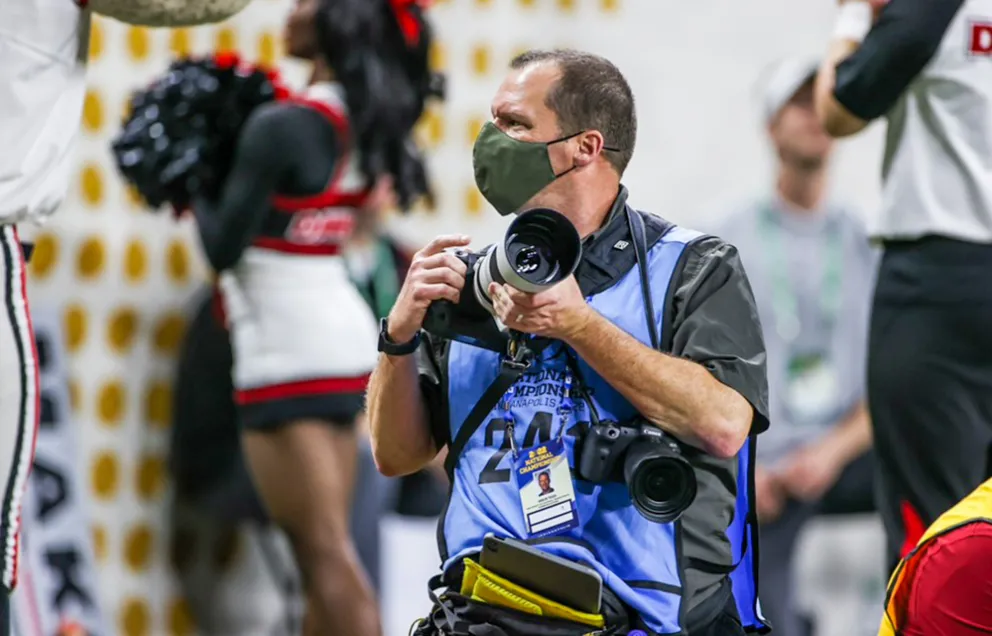 "Users will have to learn how to shoot differently with this camera..."
text and photos by Andrew Tucker, University of Georgia
Our division had money earmarked for different initiatives that was going to go unused due to the pandemic.
That extra money allowed us to convert our photo staff of three to a complete mirrorless system--cameras and lenses. Our work is predominantly not sports so we've always gone with the R5/5D Mark IV style cameras. But with the extra trade-in money we figured why not try the larger, faster, cameras.  The timing could not have worked out better as we ended up getting and using these cameras to document Georgia's first National Championship in football in 41 years.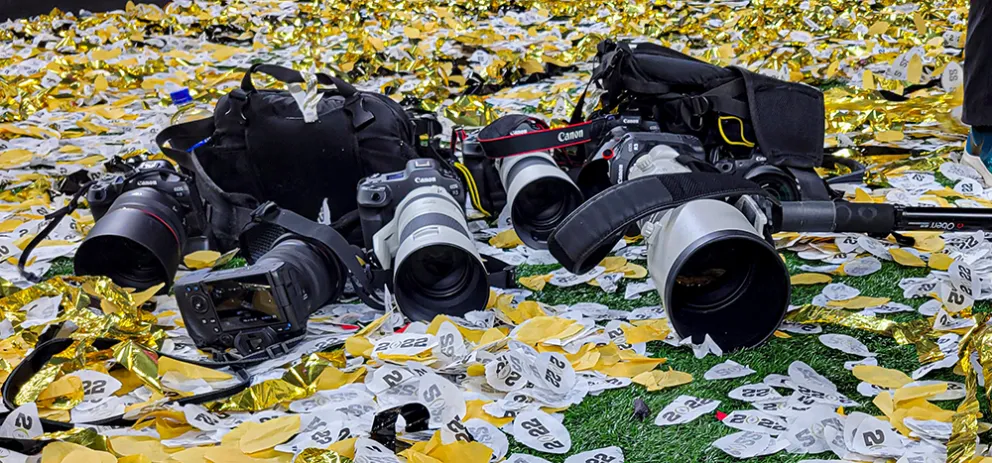 Go Dawgs! UGA photo gear on the field following the National Championship win.
We got our R3s just before the SEC championship game. It felt fast and responsive but I had only a little time with it before we went to the Orange Bowl. At that game it felt about the same speed to acquire focus as our R5 cameras. I guess I was expecting it to be faster. (However once it got focus it stayed locked on.) I was really frustrated with the camera after the Orange Bowl, but suspecting operator error I called Jaren at BYU and he walked me through some settings to help.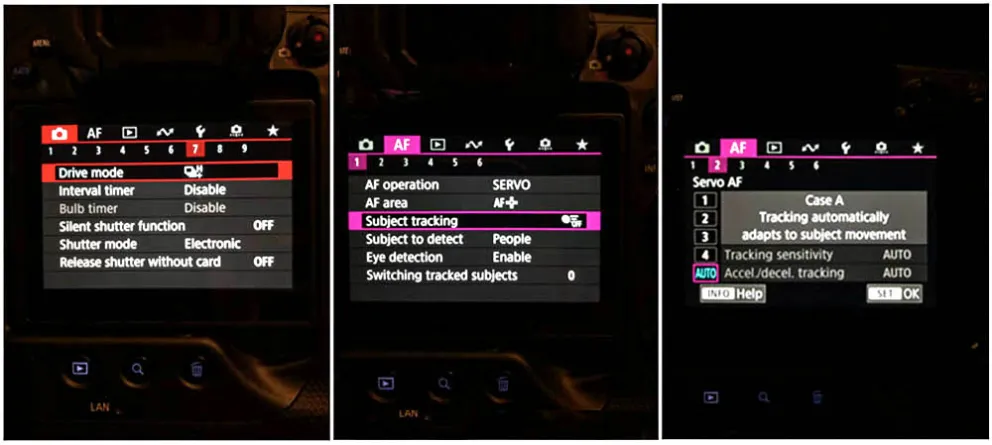 Some of the custom settings which helped maximize sports AF performance
When we got to Indianapolis Peter and I were able to have about an hour with Canon rep Tony Kurdzuk.  He helped us dial in settings further. We simply had not had a 1DX style camera before and were novices with it. We were able to borrow the new 100-500mm RF zoom lens too. Between the settings that Tony gave us and shooting with the native RF long glass, it made a huge difference in using the camera. I think the operator(me) was getting used to it too. The way we cover football is as much the color surrounding the game as it is the game action so we use the zooms a lot more than the large prime f2.8 and f4 lenses.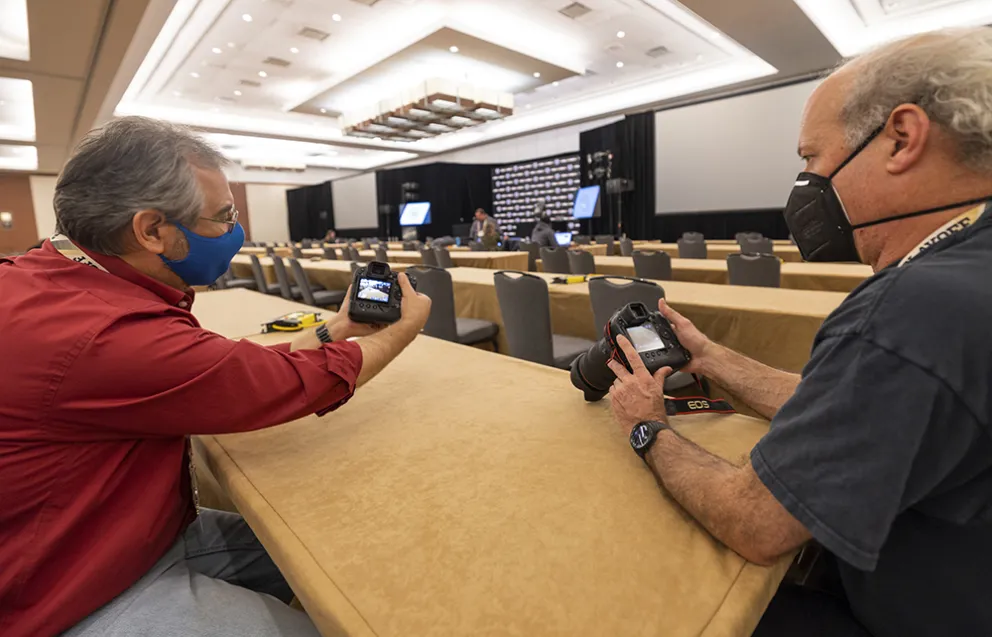 Canon rep Tony Kurdzuk showing Peter Frey some super helpful settings on the R3 while in Indianapolis for the National Championship game.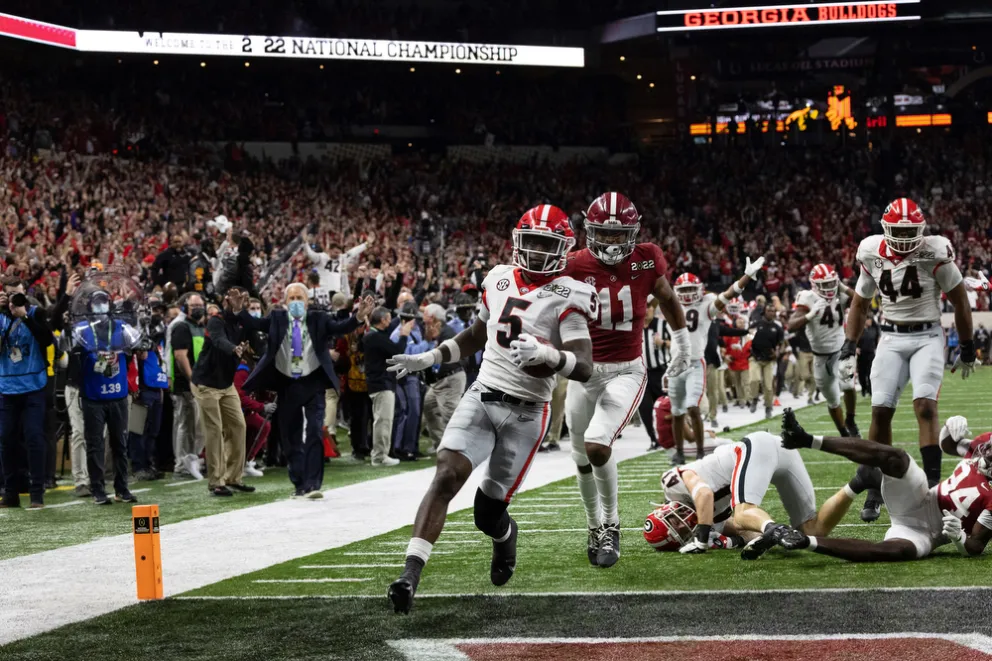 "The TD photo might not have been possible without an endless buffer and 30fps with the R3," Andrew says.
I think the focus tracking and eye focus are gonna be phenomenal. I think that users will have to learn how to shoot differently with this camera and set up the camera for what is best for them. Then practice and train your eye and brain to shoot differently. 
The High ISO is incredible and the camera just feels good in your hand too.
The 30fps does make more images to go through. For us storage should not be too much of an issue as they are smaller files than the R5. But we also have a giant back-end system that is a luxury I know.
--------------------
 
Nikon Z9 First Impressions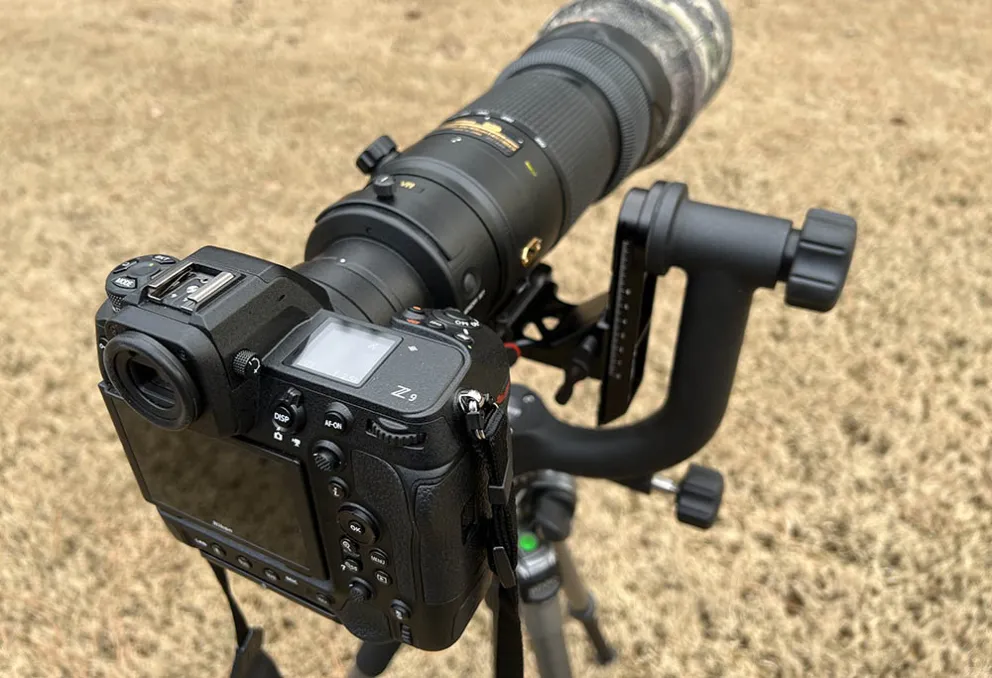 "The Z9 is amazing..."
text and photos by Robert Jordan, Ole Miss (retired) 
The Nikon Z9 makes my years-long transition from DSLR to Mirrorless complete.
I've shot with everything from a 110 cartridge camera to a 4x5 view camera and used every popular brand of camera at one time or another. In 2015 I bought my first mirrorless camera - a FujiFilm X-T1 and a few lenses. I marveled at it's small size and I loved the WYSIWYG viewfinder experience and silent shutter. But the Fuji's smaller sensor and slow AF system made it a companion to my Nikon D4 and D850, not a replacement. I read a lot of positive reviews of the Sony and Canon mirrorless cameras but was underwhelmed when I tried them at the symposiums, so I kept waiting for Nikon to introduce a mirrorless camera.
Finally Nikon announced the Z6 in 2018. I sold all of my FujiFilm gear and preordered a Z6 with the kit lens and an FTZ adapter. Over the last two years I've added more Z lenses, bought a Z7 and recently traded in my Z6 for a Z7II. I kept my D850s only because they focus the AF-S lenses twice as fast as my Z6/Z7Z7II cameras, but the mirrorless cameras focus more precisely. Even after extensive AF fine tune calibrations and adjustments, my Z cameras produce sharper images from the same F-mount lenses on either of my D850 cameras. Z-mount lens on the Z bodies are even sharper.
I preordered a Z9 shortly after it was announced. I sold one of my D850s and six of my F-mount lenses for which I have Z-mount equivalents. Selling the D850 and lenses netted enough to buy a Z9, FTZII and EN-EL18a battery, but was it the right move? Did I make a mistake? Will the Z9 live up to the hype?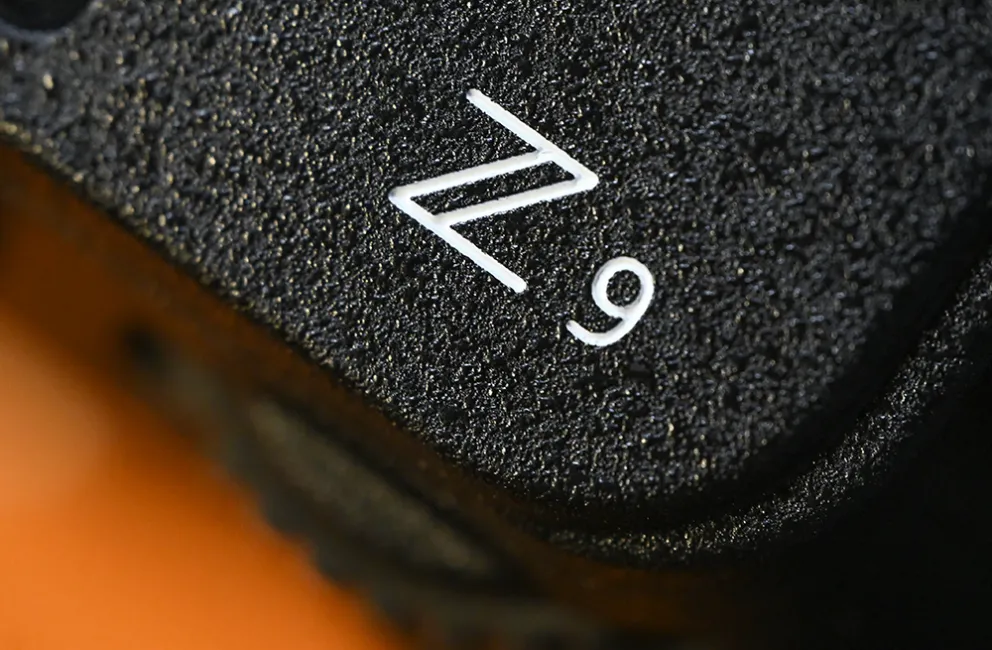 (photo by Matt Cashore)
I knew I had made the right choice as soon as I pulled the Z9 from the box. Hell Yea! The grip fit my hand like a glove and all of the function buttons I had missed using the Z6/Z7/Z7II were right where they should be. The multi selector pad, which feels delicate on my other Z bodies felt nice and solid, and I was pleased to see the familiar two-button format shortcut buttons, voice memo button, vertical release and plethora of programmable function buttons. (And the buttons are backlit!)
The Z9 powers up instantly with a flick of the switch and focuses quickly and decisively like my D850. The two-way tilting screen is awesome but the real fun begins when you shoot full-resolution RAW and JPG images at 20fps with zero viewfinder blackout.
It has taken me a few days to read and digest the small, printed Users Manual and downloadable Reference Guide. It helps that Nikon has included a small question mark symbol at the top of the screen for many of the Z9 settings. Tap the question mark and a dialog window pops up explaining the function of the particular setting. Nikon also has a Z9 Professional Setting Guide (Sports Edition) that can be downloaded.
So far I've mostly used the Z9 to photograph small birds in my yard with the AF-S Nikkor 500mm f/5.6E PF ED VR and AF-S 200-400mm f/4G ED VR II. The Z9 focuses these lenses as quickly as the D850 and the Subject Face/Eye detection is vastly improved over my other Z cameras. I was amazed that the Z9 was able to find and focus on a Cardinal's eye across the yard with the 200-400mm and even locked onto another bird's eye with the 500mm when the bird was mostly obscured by branches. Once the camera locks onto a face, it is very 'sticky' and locks onto the face/eye quickly when the bird's face is obscured and then visible again.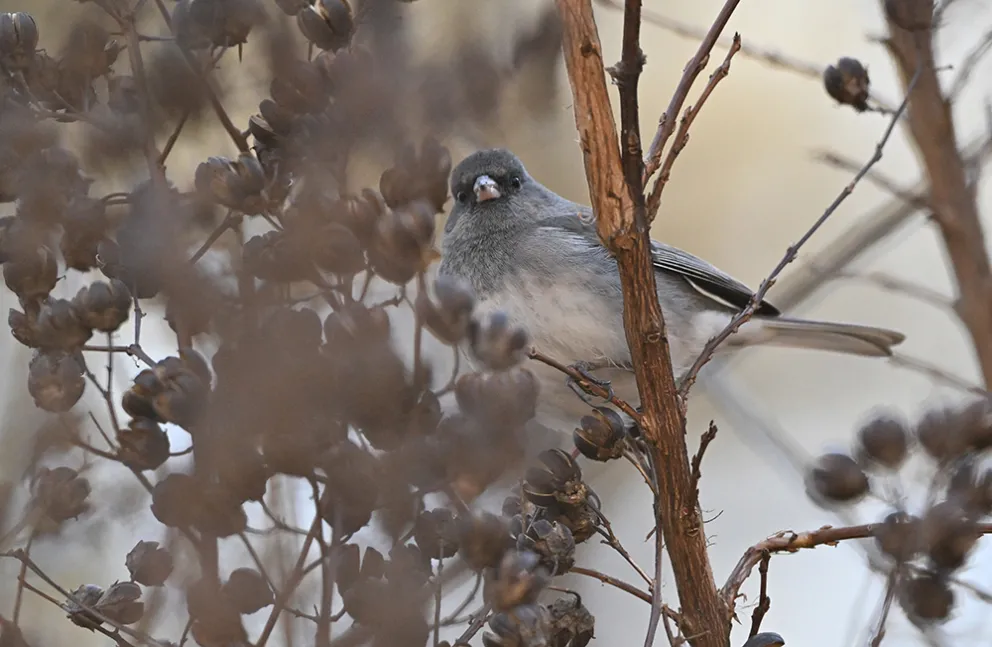 Unedited JPEGs
3D Tracking on the Z9 is far better than any Nikon I've ever used. And like the other Z cameras,  the Z9 3D Tracking is capable of finding and tracking a subject over the entire viewfinder.
I wanted to see how the Z9 would perform on a fast-moving subject so I headed out to the Ole Miss intramural fields with the Z9, FTZ and 300mm f4E PF ED VR and was fortunate to find a couple of football players goofing off running passing routes. I set the camera to Auto Area AF, Facial Recognition (people), 1/2500 @ f4, Auto ISO, Full resolution NEF+JPG* @ 20fps. I framed everything pretty tight, a little too tight sometimes, I focused on the receiver when he started running and stayed on him for a second or so until after he caught (or dropped) the ball.
In an hour at the Intramural field I had shot 2,300 frames… "You're gonna need a bigger boat memory card." I think the camera missed focus on the receiver's face only a few times, even when he was wearing a neck gaiter over his face. Once or twice the Z9 shifted focus to his arms, hands or ball when they came in front of his face, but it usually locked back on the face a frame or two later when the face was revealed. Had I studied the Nikon Sports Guide more carefully I would have tried slowing down the 'Blocked Shot AF Response' from the default setting to see if that helped. Bottom line, the Z9 makes me look like a better sports photographer than I am, I've never captured this many tack-sharp photos from any camera under these conditions before.

The Z9 offers three levels of NEF compression and the middle choice, "High Efficiency *" NEF capture compresses RAW files down to where they are only about 30% larger than the JPG* files! I used a ProGear Cobalt 650gb CF Express card in slot 1 for NEF capture and Sony XQD G-series in slot 2 for JPGs. At no time did I hit the buffer shooting 20+ frame burst. I did hit the buffer however when shooting with Lexar 2933x XQD handling NEF duty in slot 1. Given how well the new NEF compression works, a 512gb CF Express for JPGs should pair nicely with the 650gb ProGear handling NEF files.
So, what's not to like about the Z9?
•If you are expecting a pro mirrorless camera (or lenses) to be smaller or lighter than a full-frame DSLR you will be disappointed. The Z9 is nearly the same size and weight as a D5 and weighs double what a Z6/7 body weighs.
•I absolutely love that the viewfinder is zero blackout and its refresh rate is faster than previous Z viewfinders. I really hope future viewfinders will have an even higher resolution and a bit less contrast. Until then, I'll continue to use the LCD on the back to review photos, it's still sharper and more accurate.
•The LCD on the top of the camera is a little dark and can be difficult to see under some lighting conditions.
•Every other Nikon DSLR/Mirrorless I have used has the image review button on the top corner to the far left of the eyepiece. The image lock button is in that location on the Z9 and image review button has been moved below the multi selector. That's gonna take me a while to get used to.
•Lastly, I've set Fn1 button to enable scrolling through the  Focus Mode/AF Area Modes with the Main Command and Sub-Command dials while continuing to shoot. I would love to be able to use Fn2 scroll through the AF Subject Detection Options in the same way, but you can't. The closest you can get is to set Fn2 to 'Access top item in My Menu' and then add 'AF Subject Detection Options' as the top item in My Menu. So at least I can hit Fn2 and my viewfinder switches from live view to a menu screen, I select the desired Subject Detection Option, hit OK with my right thumb and press the shutter release to return to live view. It's a bit of a clunky workaround and I'm hoping a future firmware update will allow for quick Subject Detection Option selection in a live view screen.
Thanks Nikon, the Z9 is amazing! How long do I have to wait for the Z10?
--------------------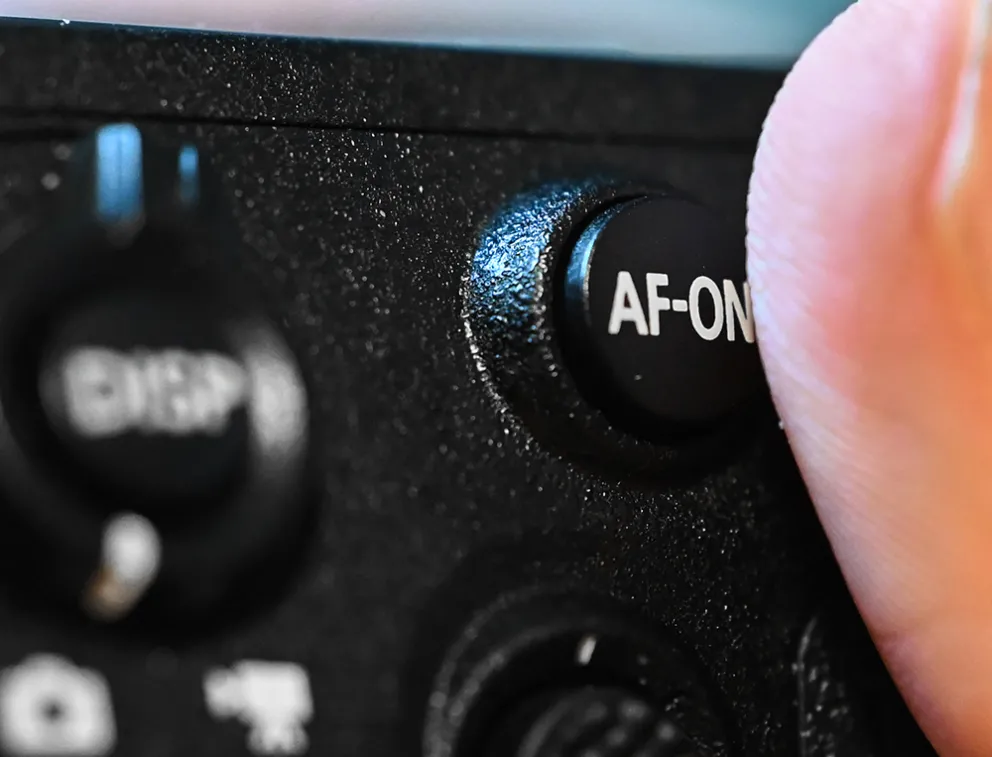 "Confident AF at last..."
text and photos by Matt Cashore, Notre Dame
Why did I want a Z9? Basically one reason: Better AF. The Z cameras have great ergonomics and IBIS is amazing and the files are wonderful...but up 'till now my decision tree went something like this: "Does it move? Is it important that it's in focus more often than not? Then use a  DSLR."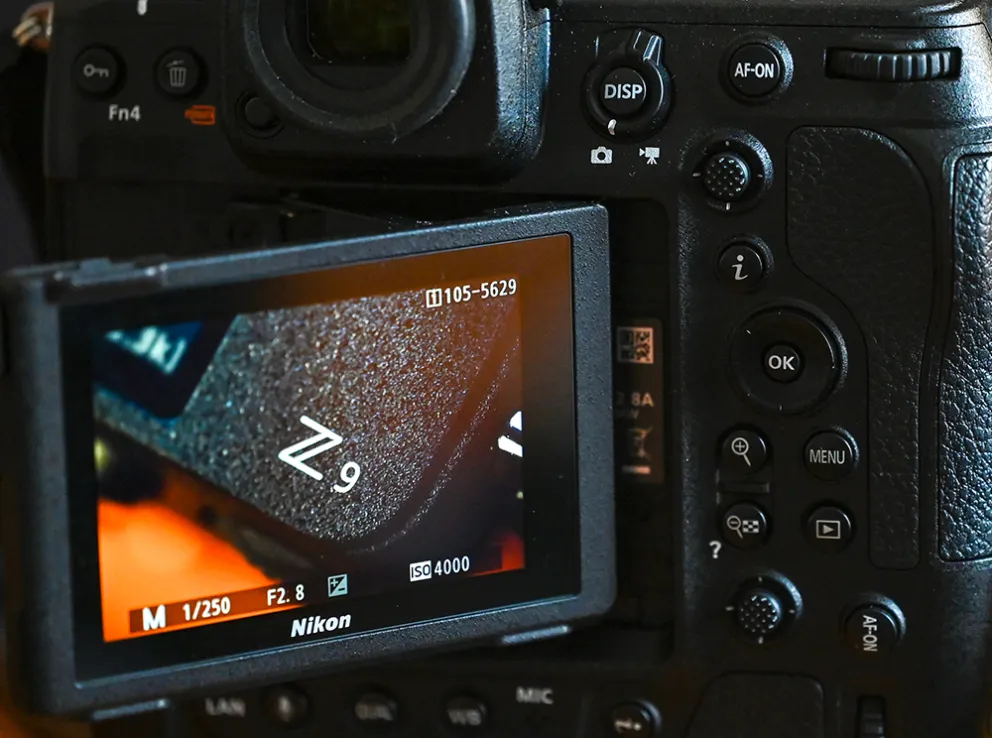 The Z9 delivers on AF. Bonus points for voice memo and the 2-way tilting screen.
Okay, the end. Here's a dad joke and follow UPAA on Instagr--naw, who am I kidding? Of course I have gripes!
•The card door is flimsy and you have to push it 3 directions at once to open it.
•I wish there was an option for haptic feedback like an iPhone.
•The lack of a mechanical shutter option does impact certain things I do.
But those are physical design and mechanical things and those aren't changing at this point. Oh well. Believe it or not, moving certain buttons doesn't bother me. (Moving zoom rings sure does, though...more on that in a sec.)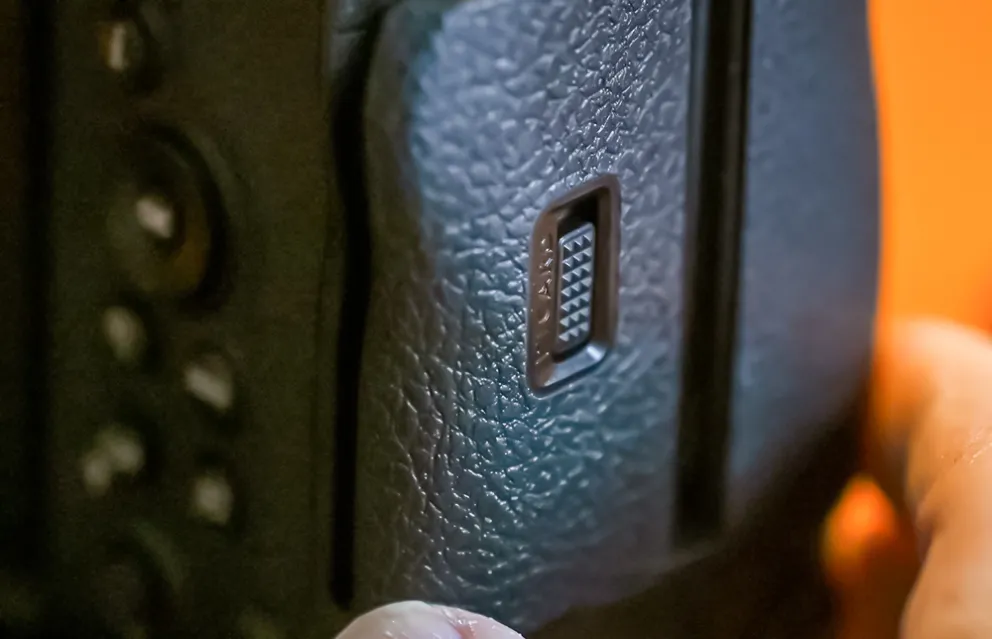 The card door is a "Meh."
Here's my wish list of 5 things I think are possible on the existing camera via firmware:
• I want RAW L, M, S options like I have on every other Nikon I own. The various compression options aren't quite the same thing. It's still an ~8500-pixel file, and there is no headshot, for example, that needs to be 8500 pixels.
• I want a brighter focus point when composing on the back screen in bright light.
• This is a general Z system gripe, but it seems the Z9 should have more than enough processor power to do this: "Active D Lighting" is what I refer to as "iPhone mode," when I want some electronic cheating help in a challenging lighting situation and I don't want to bother with post processing. One of the advantages of mirrorless is supposed to be WYSIWYG ("what you see is what you get"). An iPhone will show you the exposure miracle it's pulling off in real time, so… Please, Nikon, let me see "Active D Lighting" effects live in the viewfinder. 
• Make the visual shutter indicator bolder or give us the option for a color. I think I'd notice, say, yellow or red lines more. It's so peripheral and faint it feels like one of the vision tests I get at my eye doctor.
• The fake shutter sound is weak. Here's an idea that started as a bit of a joke but upon further thought is feasible and would be quite popular, I think: A menu of old-school Nikon camera shutter recordings to pick from.
Bottom line: Some suggested this camera was another "D3 moment" for Nikon. I don't think so. The D3 was unexpected and greatly exceeded its only competitor at the time, the EOS-1D Mark III. The Z9 is very good and the best Nikon mirrorless by far, but it was very much expected and (with a few exceptions mainly to do with video) simply meets the standard already set by Sony and Canon.
--------------------
Sidebar: "My least-liked best lens"
Text and photos by Matt Cashore, Notre Dame
My commitment to the Z9 was my "all-in" on the Z system as a whole. If I really wanted maximum AF performance I needed Z system lenses vs adapted lenses so I reluctantly bought the Z 70-200 f2.8. It's sharp and speedy and probably the best lens-TC combo I've ever used when paired with the Z 1.4X…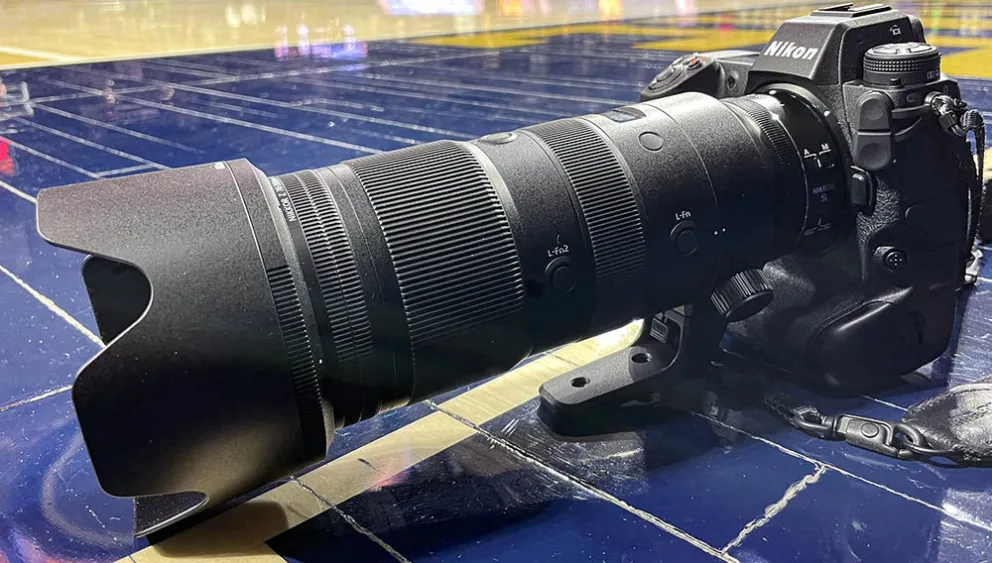 If I had a nickel for every time I heard someone in a photo workroom or online forum wish for the zoom & focus rings reversed on the 70-200...I'd have exactly zero nickels.
But…
I'll just call the choice to swap the location of the zoom and focus rings…curious. Like Apple taking away MagSafe and HDMI ports from the MacBook Pro.

Two real-world examples of a little change making a big difference. Left: I think 'camera-on-the-floor' is a cool angle for basketball. This may vary with different human beings' different shapes and sizes but for me, it's a full arm's reach to control the camera while sitting on the floor. The extra couple of inches to reach the relocated zoom ring just crosses the line between a comfortable reach and a stretch. Right: Lens fits best in my bag with the hood reversed. On the new lens that mostly covers the most-used control. If I need to unpack and use the lens in a hurry, it's an obstacle.
Apple did bring back MagSafe and HDMI…here's hoping Nikon will eventually reverse the reverse.
Bottom line: Yes. (Sigh…) I'll eventually get used to it, but it's not a better design.
______________________________________________
"How many cameras does a photographer need? Just two more!" Thanks for reading the blog. There's no "Like" button to smash, but there is an editor eager to get feedback, stories & story suggestions...Email mcashore@nd.edu. And, as always, if you haven't already, give UPAA's Instagram a follow.