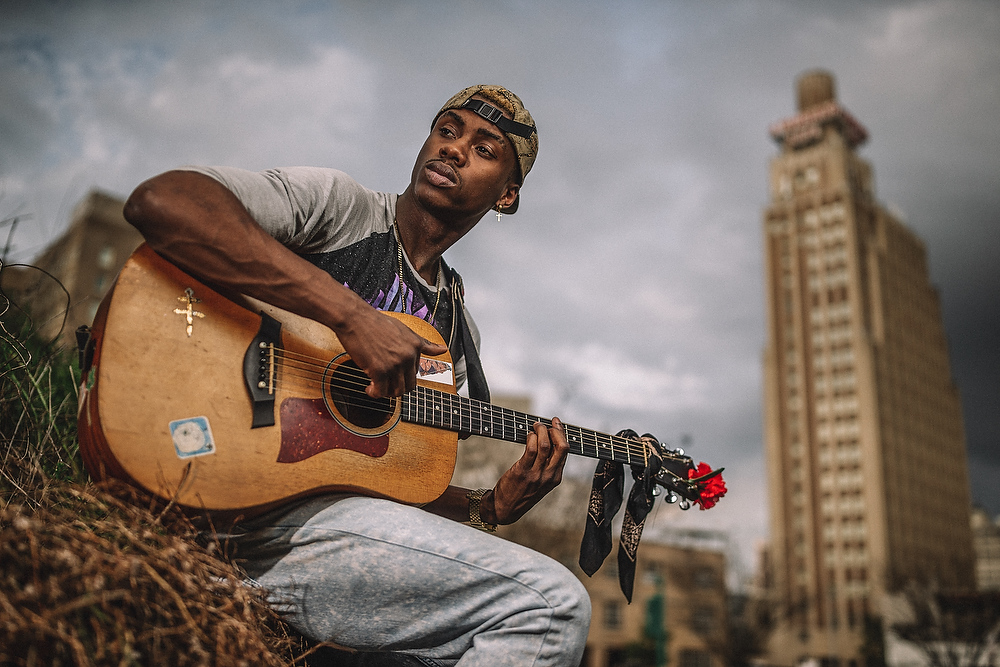 UPAA Blog 2020-21 #5 – 9/30/20 (text and photos by Charles A. Smith)
Charles Smith is university photographer at Jackson State University in Jackson, Mississippi. Charles won the 2019 Libris Grant and used the funds for a community documentary project on the West Jackson, MS neighborhood where he lives and works. He named the project "Westside 365." This is an expanded version of an article in the 2020 Contact Sheet, the annual journal of the UPAA. 

Left, Charles A. Smith. Right, a photo from the Westside 365 project.
Growing up in west Jackson near an HBCU (Historically Black College and University) was a broader-ranging experience than what most people would imagine. As a kid, my friend's parents and neighbors were teachers, day laborers, factory workers, small business owners, and college professors. We moved to this neighborhood amid transition. The civil rights movement was coming to an end, and a new emerging black middle class was settling in on the formerly white side of Lynch Street.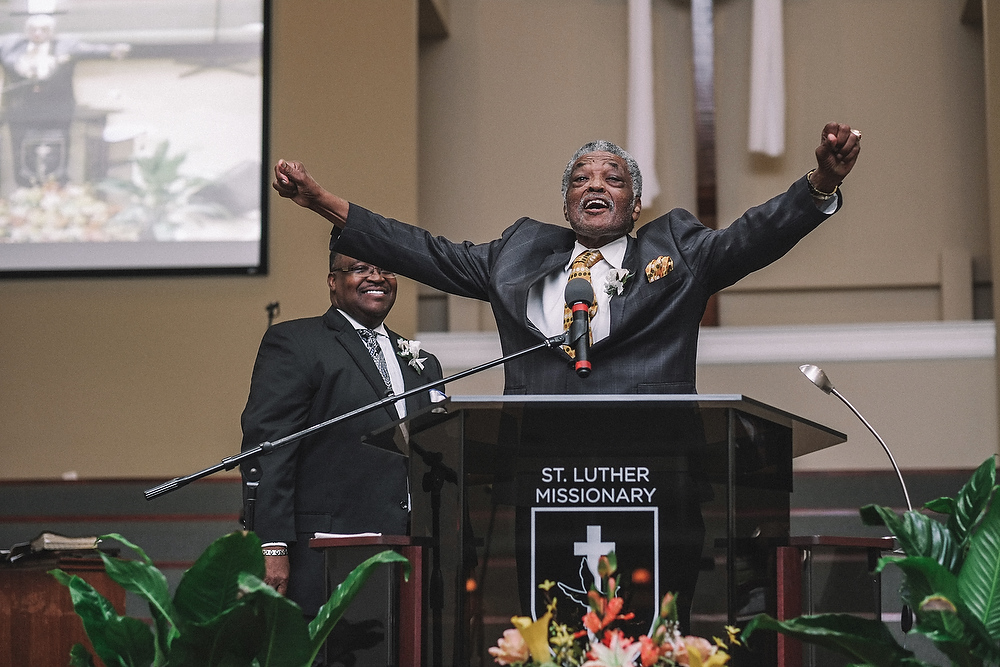 Installation of Rev. Charles E. Polk, Jr. at St. Luther MBC.
The white flight took hold, and Black flight settled in. As I reflect on these days, my childhood was completely different from my parents' experiences in the Deep South. They were young teachers looking for more opportunities for themselves and their only son. They were tired of Mississippi's oppression and decided to move to Chicago, IL in 1966. However, we were there only a short time because of my father's untimely death in the fall of 1967. There are many stories on how Black people found their way to northern cities during what historians refer to as the "Great Migration." Ours was a story of how we migrated back to the south and how I came to be a west Jackson lifelong resident.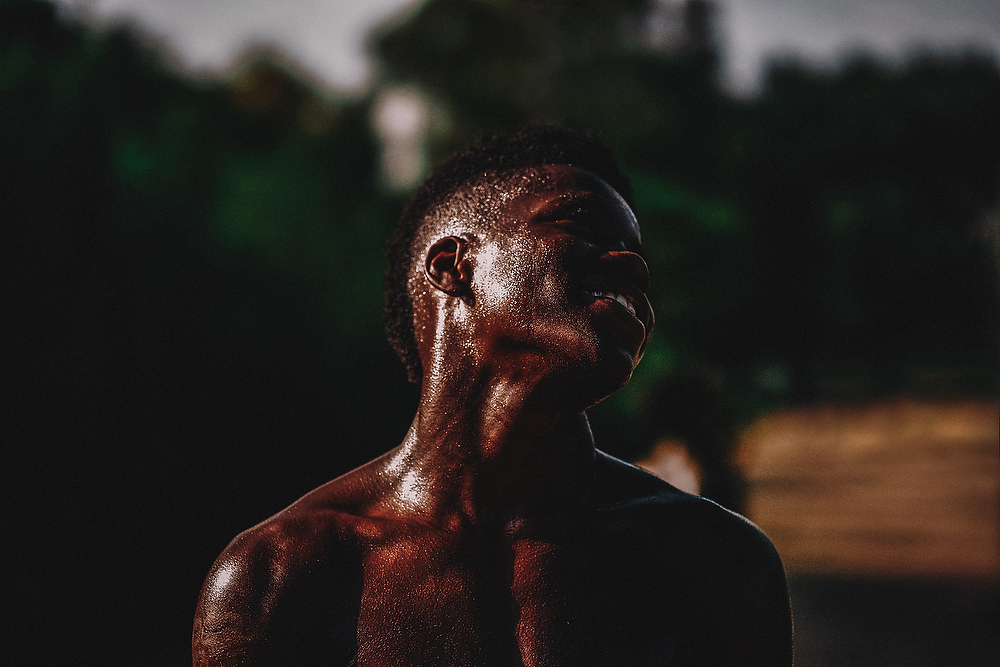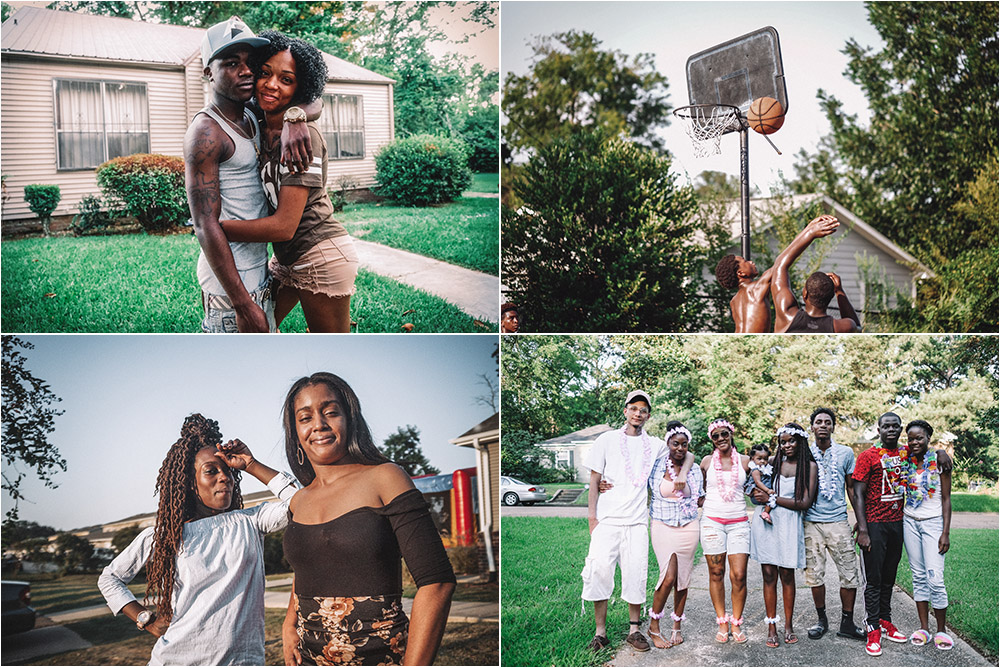 The community of West Jackson, Mississippi
West Jackson has changed from my early formative years. We have all the problems associated with economic decline, urban decay and a tax base that can't rectify these issues. This photo essay is an opportunity to speak of the good things about who we are, and the truth about our obstacles and hopefully be seen as a way to create a new vibrancy for long term improvement.
Today, I still live in west Jackson. I work as chief photographer at Jackson State University, and I get to tell the story of my beloved college and community daily.
___________________________________________________
"The whole world is one neighborhood" -Franklin D. Roosevelt 
Thanks for reading the UPAA blog. Contact editor Matt Cashore, mcashore@nd.edu with stories, suggestions, or general feedback.