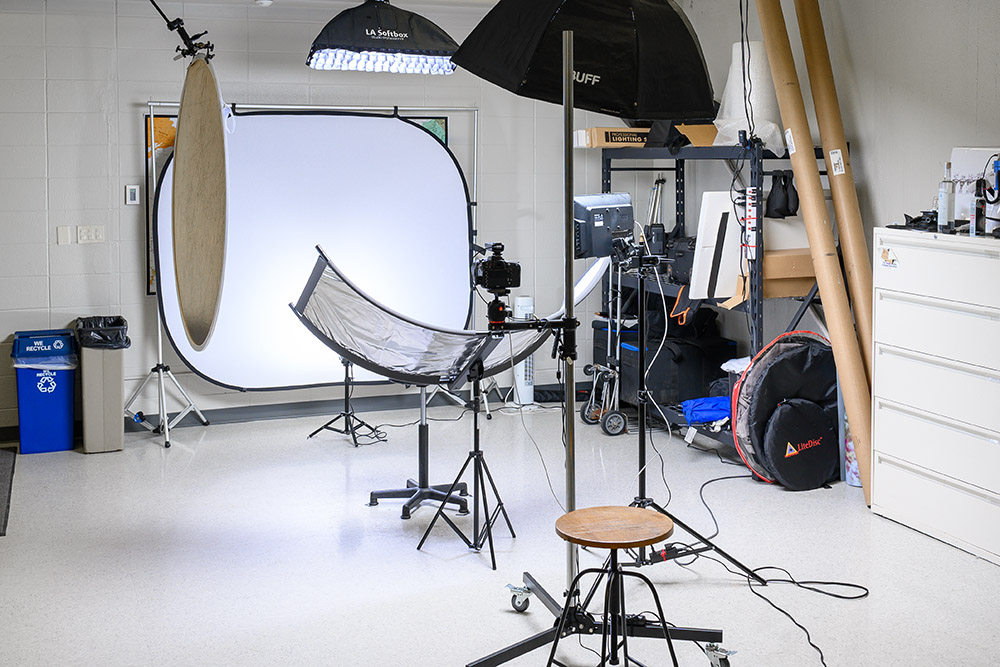 UPAA Blog 2020-21 #11 - 12/17/20 (photos and text by Matt Cashore)
Matt Cashore is senior university photographer at Notre Dame and editor of the UPAA blog and magazine. (So yeah, there he goes again talking about himself in the third person...) "Thingamajig Thursday" is an occasional series on gadgets or gizmos roughly $300 or less in price that make the day-to-day tasks a little more convenient. 
We do 400-600 studio headshots a year. Doesn't take long to realize it's more comfortable on a long day of headshots to not handhold the camera. But a tripod can be inconvenient for minute adjustments of height or position. I saw a used camera stand for sale in our local camera store and that got my mental gears turning, but it was about $600…And it weighed about 600 pounds! I saw this stand in a promo email from Adorama. It was advertised as a light stand and not as a camera stand but I thought, "Sure looks like a camera stand to me…!" The sale price made it worth the risk to give it a try. It's great.
The technical term for this handy gadget is a "column stand." You can purchase the Flashpoint version or the Manfrotto version.
(Sorry, Roberts, the Flashpoint version is cheaper and frequently on sale!)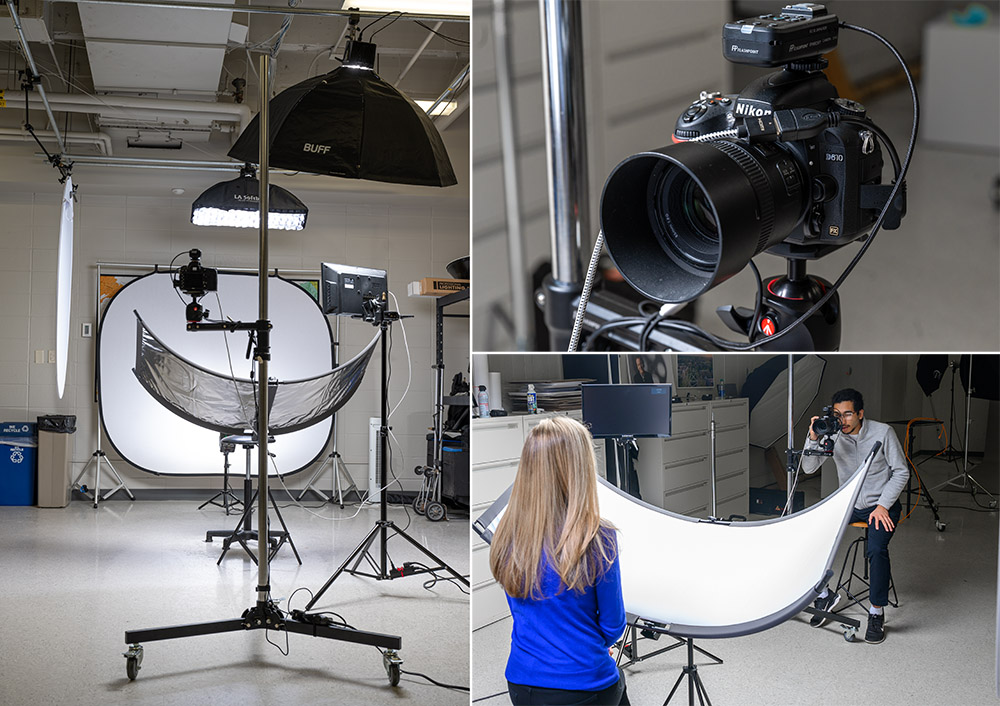 Above: Left: A stable but mobile platform. Top right: Ball head sold separately. Bottom right: Just before the pandemic, one of our student workers enjoys the comforts of not having to hand-hold the camera.
Pros:
•Adjustments are quick and sure: The pistol grip locks on to the column and doesn't slip even with a heavy MF-digital Pentax 645z.
•Wheels are good quality and lockable.
•Can fold up the legs if you want to store it out of the way.
Cons:
•It's not practical for anything other than a flat smooth surface.
•The old caveat: 'accessories sold separately.' To be able to use it as a camera stand it's up to you to purchase/re-purpose a ball head or other camera mount.
_____________________________________________
"You'll shoot yer eye out, kid..." -Santa Claus in A Christmas Story --Got a blog article? Suggestion for an article? Feedback on an article? Send 'em to editor Matt Cashore: mcashore@nd.edu. Follow UPAA on Instagram!