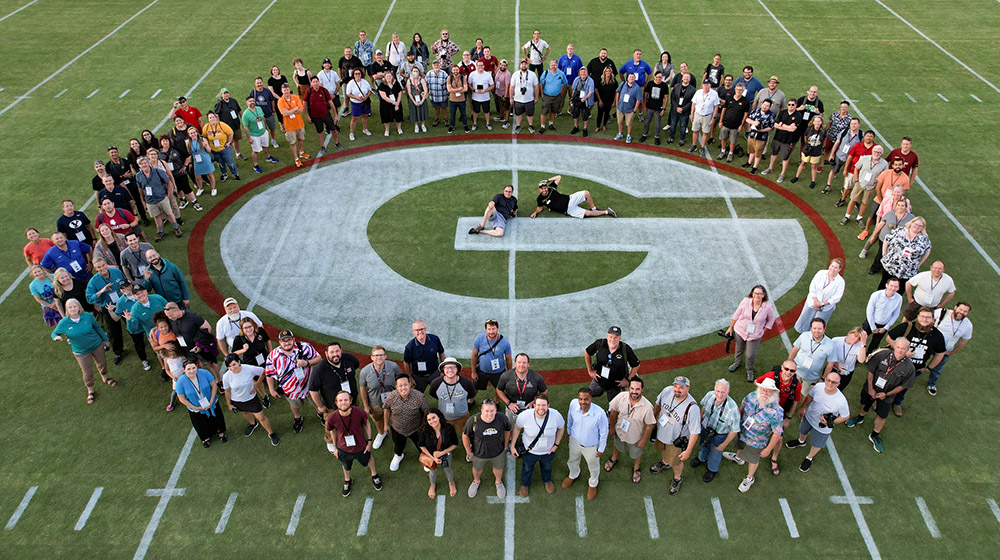 UPAA Blog 2021-22 #22 - 6/30/22 (photos and text by Matt Cashore, photo above by Andy Tucker)
************
Ahhhh! At last! Some things you just can't replace with Zoom. Thank you to the University of Georgia and the ever-expanding UPAA membership for the return of the inspiration and fellowship of an in-person Symposium.
UPAA Board member Jason Halley asks for a show of hands of first-time Symposium attendees.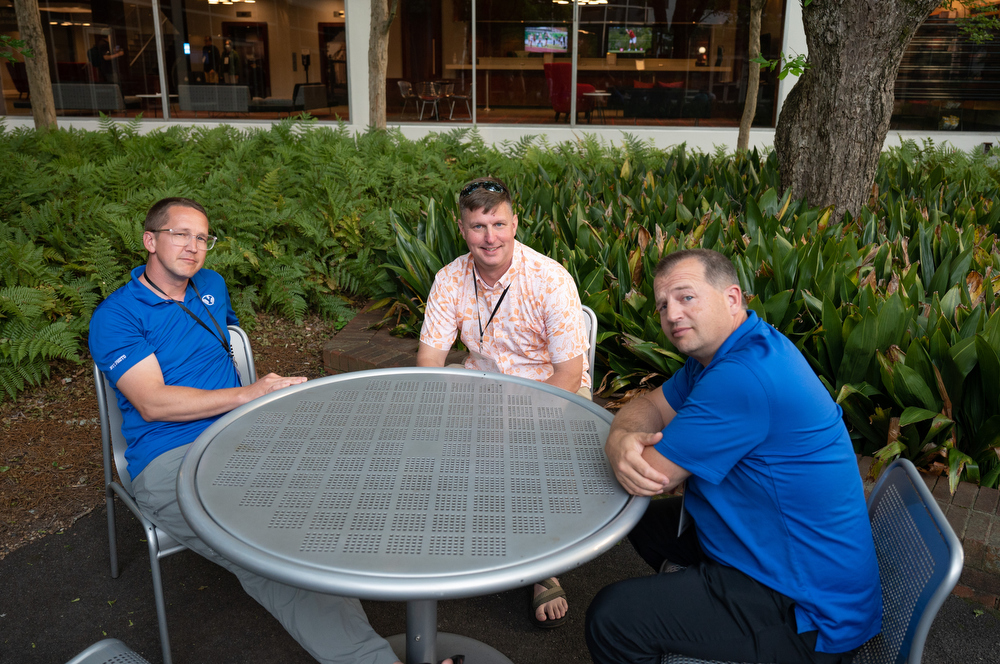 The 2011, 2017, 2018, 2019, 2020, 2021 and 2022 Photographers of the Year. The table turned to gold after they left. (Kidding!)
For me, the spirit of the Symposium began even before the opening banquet. Paige Wynn and Nathan Nager of the University of Illinois-Chicago unexpectedly needed a ride from the Atlanta airport and in the car chit-chat they mentioned they wrestled with prioritizing a growing list of requests.
"Hey, there's a blog article on that," I said...
Yeah. I say that a lot.
At the Georgia Center, Zoom grids were replaced with actual handshakes--and a lot of hugs. As others have said, a Symposium is the very best kind of family reunion, more so when it's in person.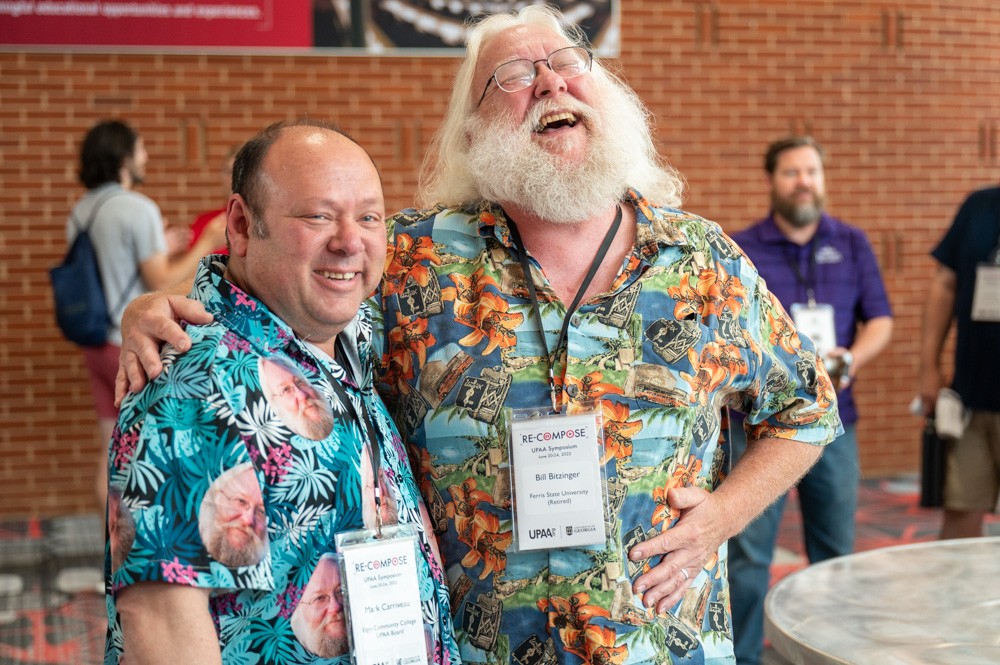 Mark Carriveau took the Hawaiian shirt theme to another level, to the amusement of Bill Bitzinger, the inspiration for the informal tradition.
The speakers and Corporate Partners and presentations were all superb. If anything the only downside was too much to choose from with both a video and photo track. (Luckily I could sample a bit of both!)
Jaren Wilkey and Nate Edwards present on the topic of mentorship.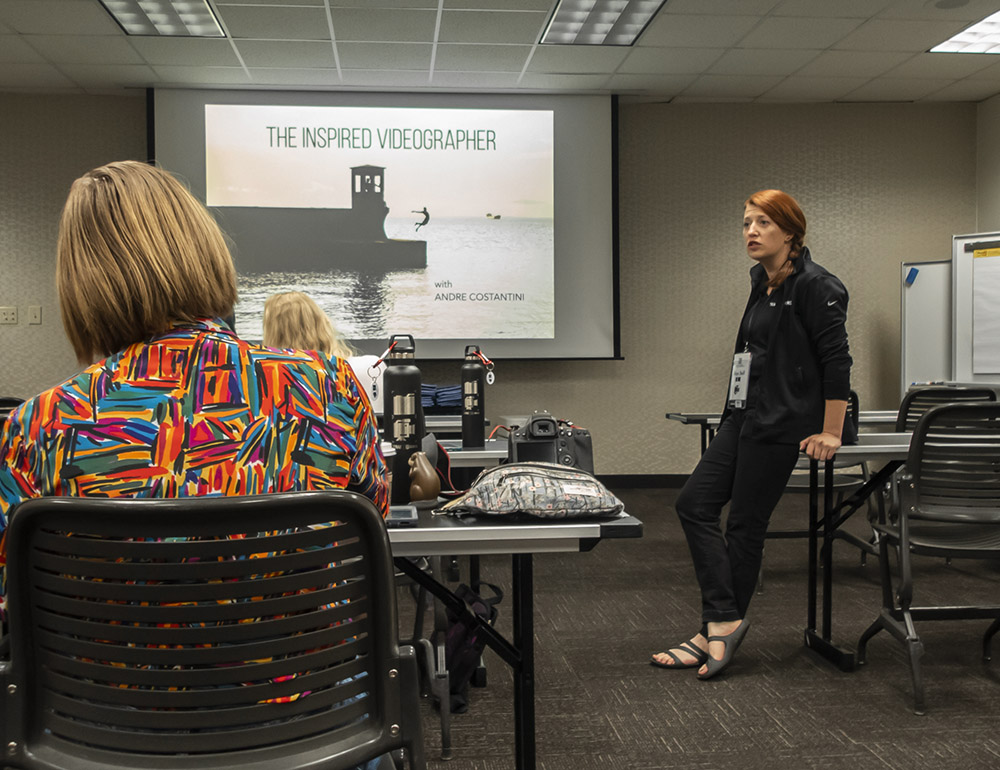 (Photo by Jeff Gage) Jillian Bell, Tamron's national technical representative, introduces "The Inspired Videographer" session.
But as always, the networking, informal learning and friendship-building happened informally between sessions, during dinners and in the hospitality suite. For example, how many of us learned a bit about large-format film photography from one of the Marks (Cornelison and DiOrio)? Or maybe tried grits for the very first time?!? I'm an archiving nerd, and it was great to sit across the table at dinner with the guy who literally wrote the book on Digital Asset Management.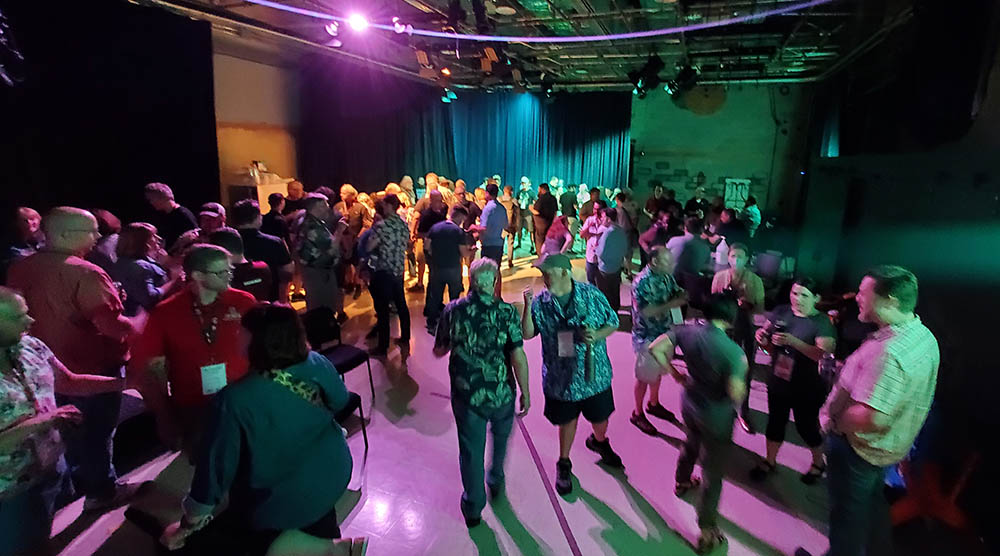 (photo by David Caselli) The University of Georgia photo and video studio became the hospitality room. (Shown here before the piñata!)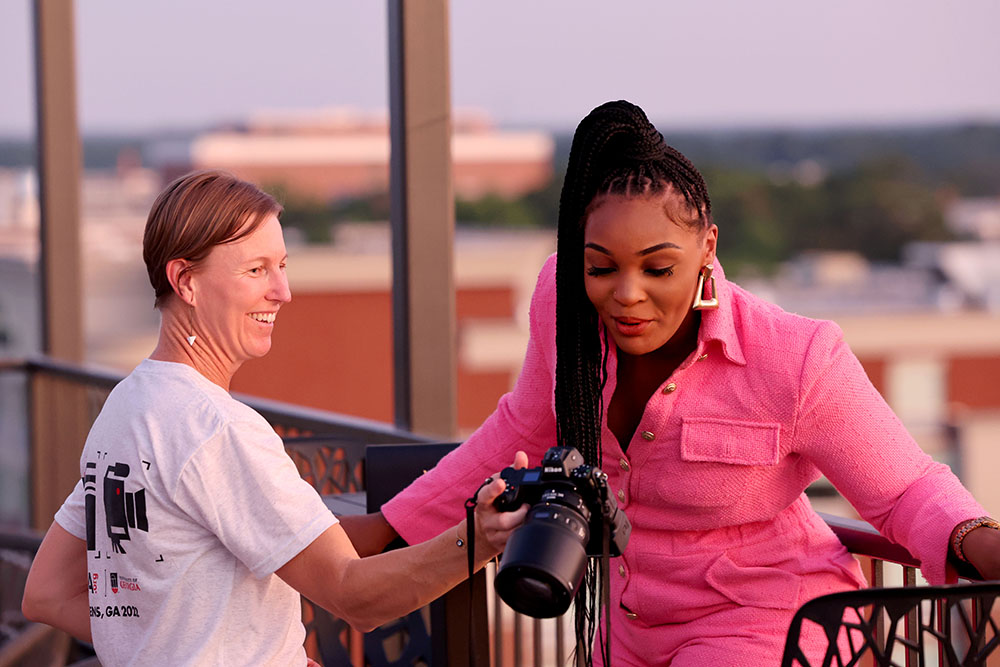 (photo by Chris Gannon) Kristen Grace shows what "Golden Hour" means in downtown Athens.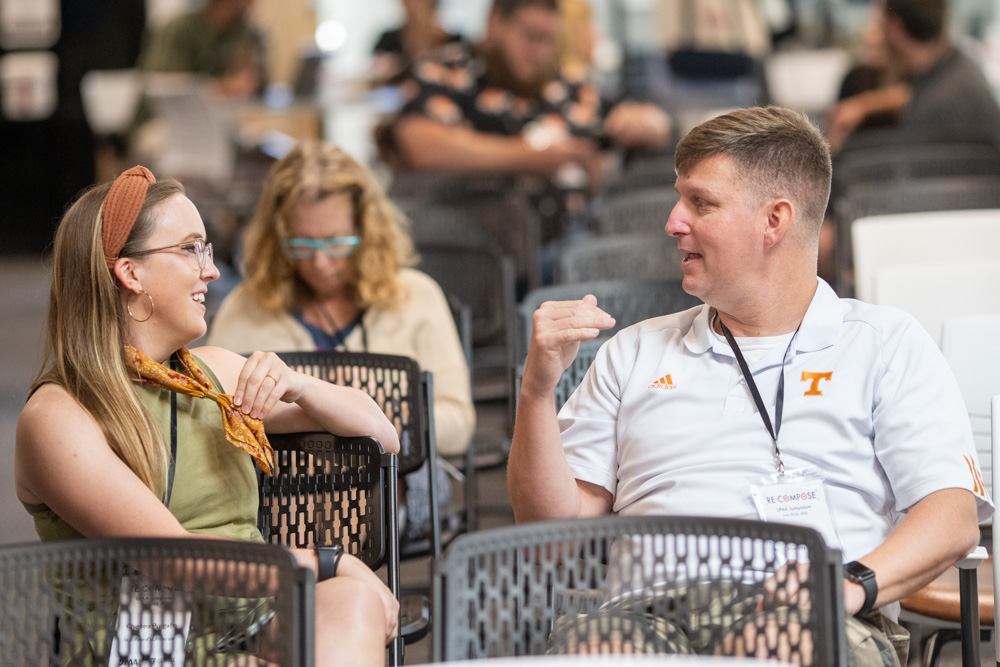 3-time Photographer of the Year Steven Bridges talks with first-time attendee Chelsea Purgahn between presentations.
If you need a little hit of Symposium mojo, check out "The Week That Was" video. And mark your calendars for the 2023 at The University of Notre Dame, June 19-23, 2023.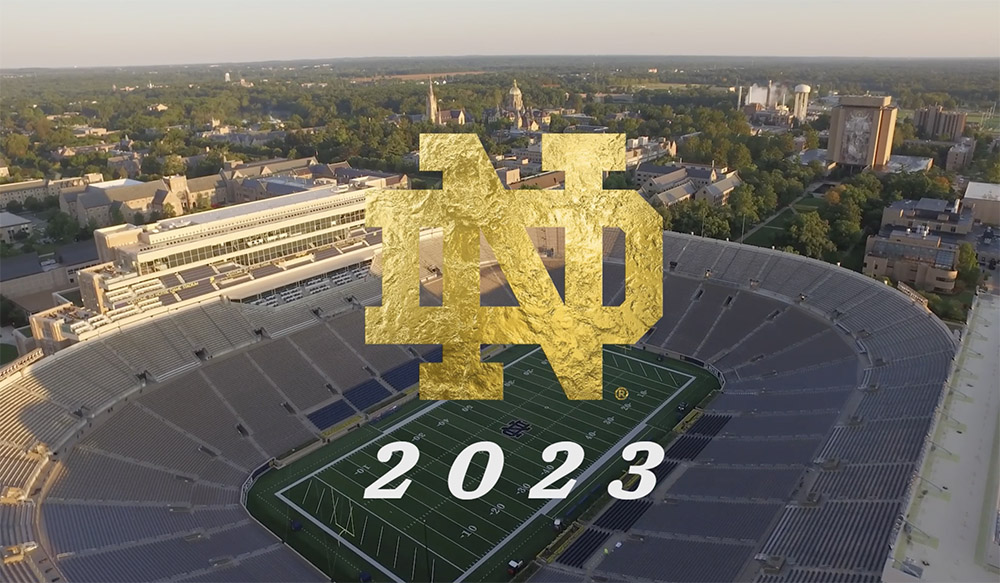 UP! AA!!
************
"How do you eat a hard drive? One byte at a time!" Thanks for reading the blog, send stories, story ideas or general feedback to editor Matt Cashore, mcashore@nd.edu. Follow UPAA on Instagram!