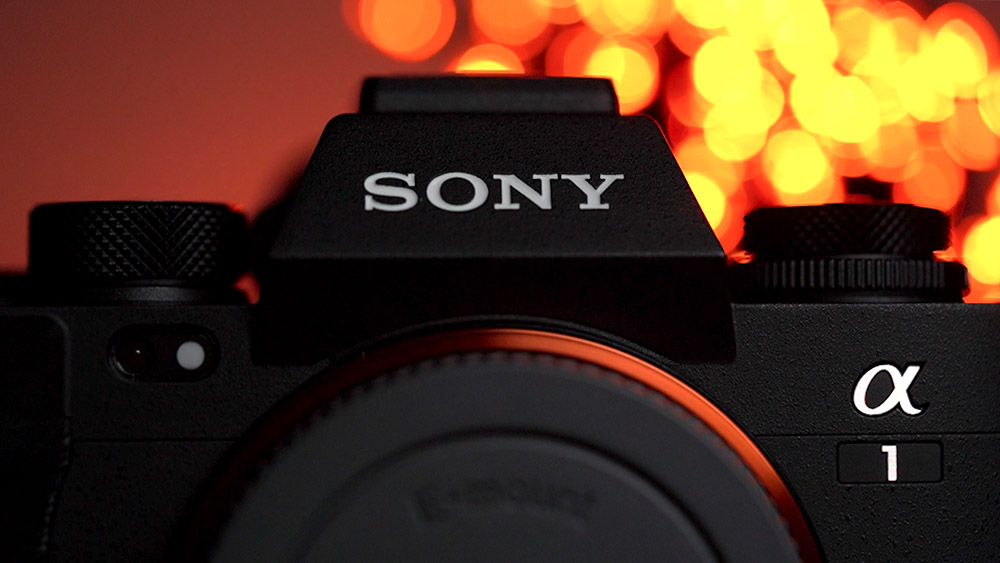 UPAA Blog 2020-21 #23 - 4/26/21 (text and photos by Patrick Murphy-Racey) 
Patrick Murphy-Racey describes photography as his life's vocation. He's a full-time freelance photographer based in the Knoxville, TN area. His resumé over 30+ years behind a camera includes many years as a regular Sports Illustrated contributor, a stop as a full-time university photographer at Tennessee, and arena lighting expert, as well as being a serious motorcycle enthusiast, husband, father and Catholic deacon. He is a Sony Artisan of Imagery and was a presenter at the 2018 UPAA Symposium. In the fourth and final installment of the "Mirrorless Month 2021" series, Patrick gives his impressions of the new Sony a1 flagship camera:
I've been shooting with Sony cameras since 2014 when I dipped my toe into mirrorless to check out face detect AF in video for what should seem obvious reasons. It actually worked! And so does the flagship model, the a1. It is the 11th full-frame camera they have made since October of 2013.  
Sony has been on a mad schedule of production, innovation, improvement, and then back to production, etc.. The a1 or Alpha 1 was a total surprise to me. I thought the next camera was going to be an a9II that did 24 fps or an a9R with 60mp.  

At this point most of you will have heard of the camera and you all probably have heard by now that the AP has switched entirely to Sony, though most of them only received a9II bodies in their kits. I think you will see the a1 showing up with them at the Olympics, especially with the massive time change between here and Tokyo. (If there is an Olympics that is.)
Ok, so here are the specifications if you are not aware:
Still side:
•Blackout-free 30 fps with Silent shutter (10fps on mechanical shutter)
•759 points Tracking AF (movement, distance, color, pattern, face, eye [humans and animals])
•7 step AF transition speed and 5 step lock-on adjustments
•Blackout-free Anti-Flicker at 30 fps on silent shutter (not a typo)
•50mp FF sensor with 15 stops of dynamic range (ISO 50-102,400)
•BIONZ XR engine (Sony-Speak for badass distortion free golf driver swings)
•Transfer & Tag App: allows speak to text for captions and automatic ftp from camera to server
•1/400th strobe sync (legit with Pocket wizards with any strobe like Speedos, Elinchrom, WL)
•9.44mil dot EVF with three refresh rates (60hz, 128hz, and 240hz for panning luge I guess)
•5.5 stop 5-Axis Internal Body Stabilization (3-Axis with manual focus lenses)
•5 GHz MIMO Wi-Fi, 1000BASE-T Ethernet
•2- Dual CF Express Type A card slots (that also accept SD cards as well)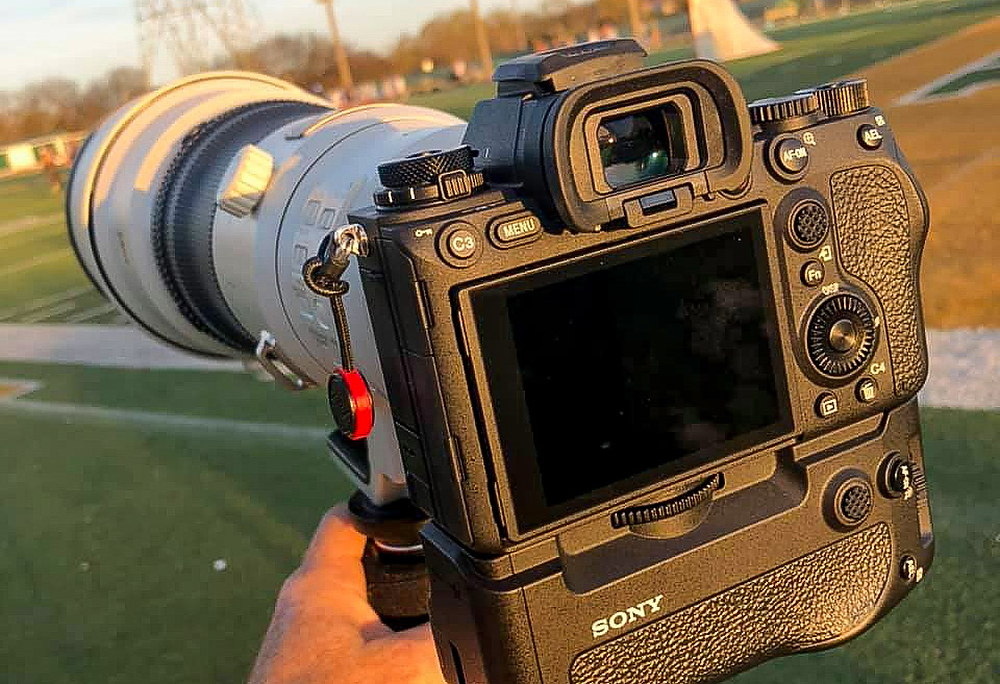 The Sony a1 conveniently uses the same VG-C4EM grip as the a9II and other existing bodies. No need for new accessories if you upgrade bodies.
Video Side:
•8K 24P/30P, 4K 120P, all intra 10-bit color
•No recording limit even at 8K & 4K with Logs and HLG (think HDR video clips easy to grade)
•Touch-screen for AF and for menus
•4.3K 16-Bit RAW Output (to external capture devices)
•S-Cinetone borrowed from the Sony Venice movie camera & matches with FX3, FX6, FX9
•Full-sized HDMI port (thanks be to God)
•XAVC S-I, which is an intraframe Codec for performance & quality at bitrates up to 600 Mb/s
So, after all that gobbledygook, what's it like to shoot with one?  It's flat out amazing.  Stunning.
I know you guys all think I'm a Sony fanboy and that may be true, but you should just try one so that you know what is actually possible nowadays, no matter what your shop uses.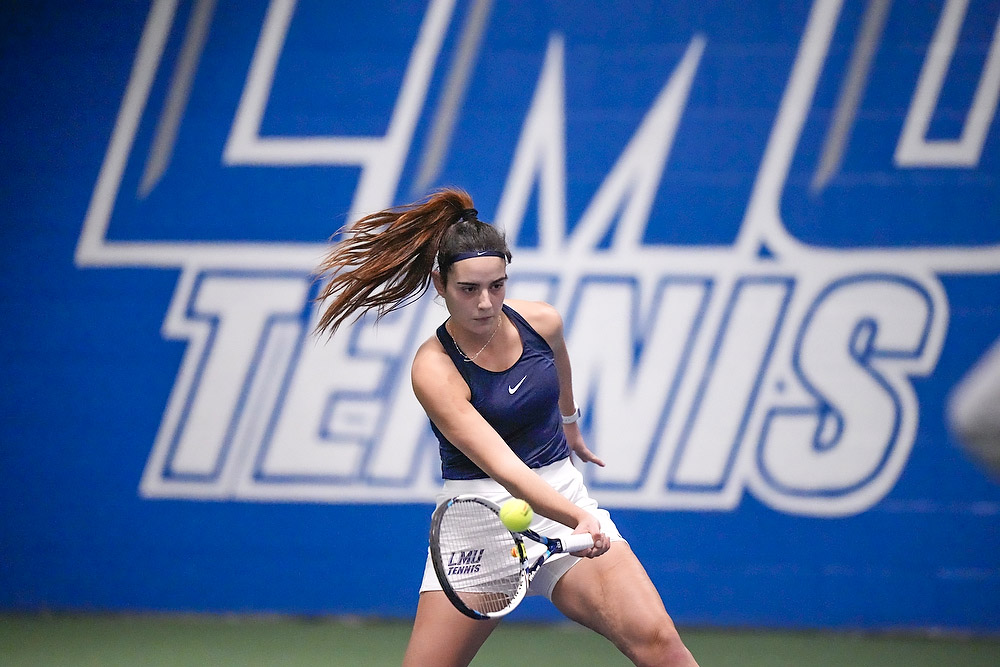 Sony a1, 400mm 1/2500 f2.8 ISO 20000. (No, that's not a typo with an extra zero, that's ISO TWENTY THOUSAND. The days of choosing between clean images or fast-action shutter speeds are over. You can have both.)
Shooting sports makes me feel like I'm cheating all the time. At 30 fps, I can often get three separate frames of a quick D1 running back in the air in between steps at full speed. Shooting baseball is crazy, getting 2nd base plays with the ball in the air for frame after frame. Tennis is just awesome—bring on those darker-than-dungeons with the 1980's up-lighting. Shooting in crappy light is a breeze with 30 fps that is anti-flicker and blackout free, though honestly, 30 fps is too fast for many sports—you will just create work for yourself. But when it's time to shoot track and field, gymnastics, batters, and nailing wide receivers tight with 7 ball-in-air frames, you can set a1 for Hi+ and just go nuts.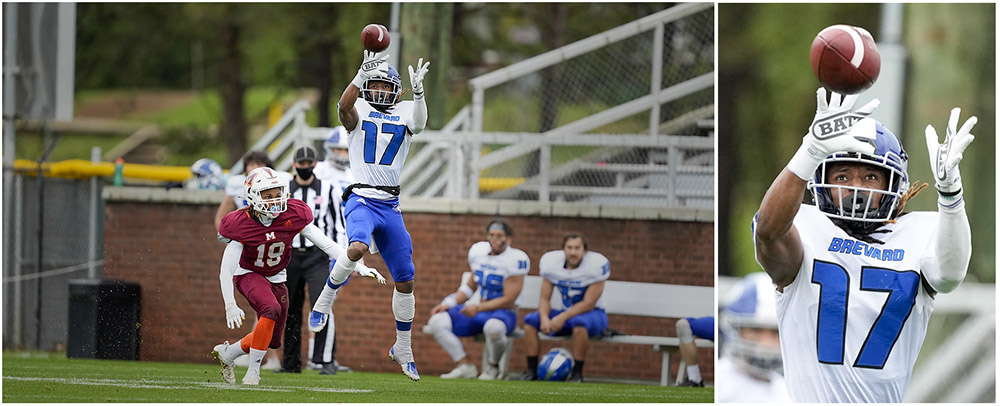 600mm, 1/2000 f4 ISO1600 Holy megapixels, Batman! 30fps means ball-in-air receiver photos every time, and 50MP means lots of options for cropping if the game-winning play happens across the field.
Portraits are sweet when you have every single frame in a take with eyes razor-sharp in each frame, even when you are backlit. You edit the blinks first and then you get stuck in Photo Mechanic, knowing you need to cull further but realize it's tough to delete much more.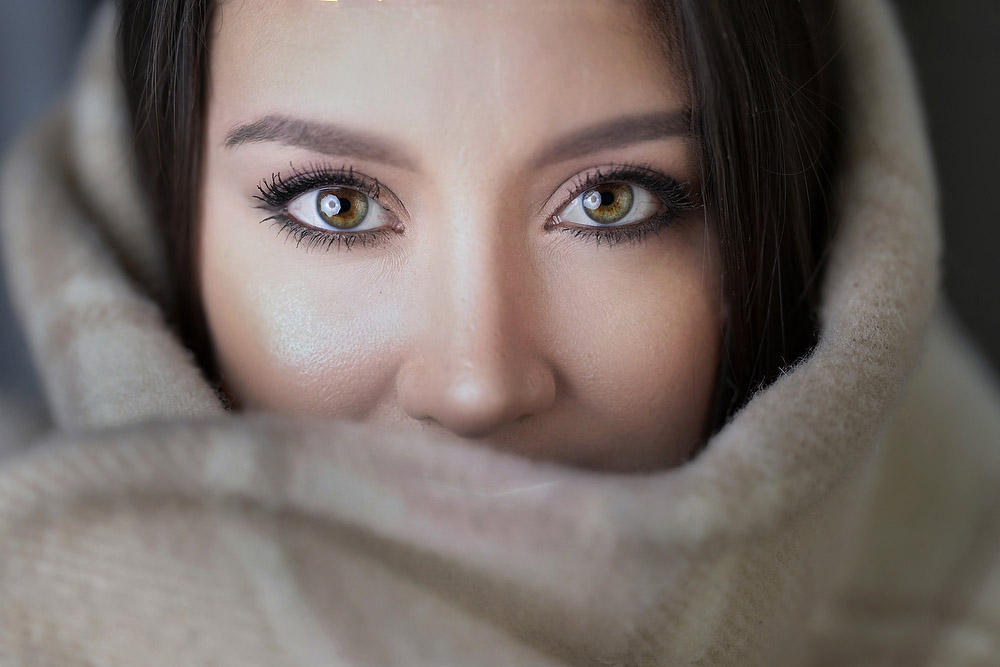 The Sony 135mm 1.8 at f1.8. Eye AF means both creamy shallow DOF and confidence you'll get critical focus where it matters.
If you are still shooting on strobes like I am for hoops, hockey, or volleyball, getting to sync flash at 1/400th is like getting a second set of strobes installed that enable you to get over the ambient light from those new LED's they installed a couple years ago. Your first couple of frames show you that NO light is reaching the sensor except for the LED signage and ribbon-boards. It's like starting over again from when you used to only shoot ambient for hoops.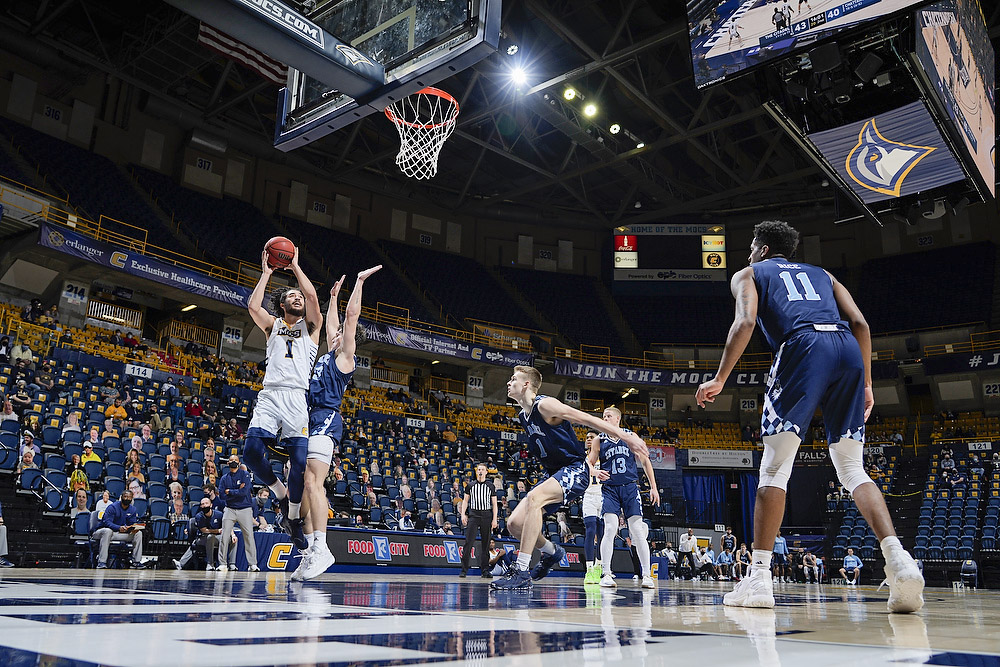 The a1 gives up to 2/3 stop more flexibility to knock down ambient light when working with strobes, above: 1/320 f5 ISO 200
Each sport you shoot, you have to experiment with the tracking AF system, playing with the degree of lock-on you want, and then separately adjusting the AF sensitivity/speed. If you are shooting a9II's right now, your 5 speed is now about a 3, allowing the a1's 5 to be a mind blowing experience as you chunk those massive 50mp files at 30 fps and once again delete the images where the athlete blinked first.

Left: Sony 600mm f4, right: Sony 400mm f2.8, both wide open
On the video side, a1 could make a lot of sense if your budget is mixed with video. The folks on the moving picture side of things will drool at the a1's abilities, especially the 4K 120P in full 10 bit color depth. Moving from 8 bit to 10 is like getting your LR sliders to all of a sudden move twice as far in both directions. Toning/Grading is a new-found pleasure with the footage coming from the a1. Combine that with the extremely capable audio accessories like the XLR-K3M that slides into the hot-shoe up top, offering NPR quality audio with 48V Phantom power that comes from the battery in the camera. This means no more capturing audio with zoom units and doing the stupid clapper thingamajigs to provide clips synchronization in post. It means your audio is where it should be… with your video clip.
As I look above what I've written to this point, I realize I've not once mentioned the glass. There are now 65 Full-frame AF lenses made by Sony plus the Zeiss, Sigma, and Tamron lenses that are now made with the proper E-mount.  
The G-Master lenses are truly over-performers. My favorites are the 24mm f/1.4, 35mm f/1.4, 135mm f/1.8, and the 400mm f/2.8. These all have linear focus motors which are so much quicker than what I was used to. I'm constantly surprised as I watch them work in the EVF. The glass is not just sharp and fast, but also offers awesome color that matches up easily lens to lens. This means if you shoot a video project and use multiple cameras, you can get really close with color matching your edit just by using Sony's glass, which is more neutral than you are used to because they are in the movie business. All cinema lenses are made to shoot a little flat with lower contrast so they match up in post easier. If you are still shooting Canon, it takes a little time away from the Velveeta Cheese images you are accustomed to to see the benefit of neutral lenses. Sorry for the pot-shot, but I have grown to loathe the color and lack of dynamic range from my images from 2014 and back when I have to pull filers for projects.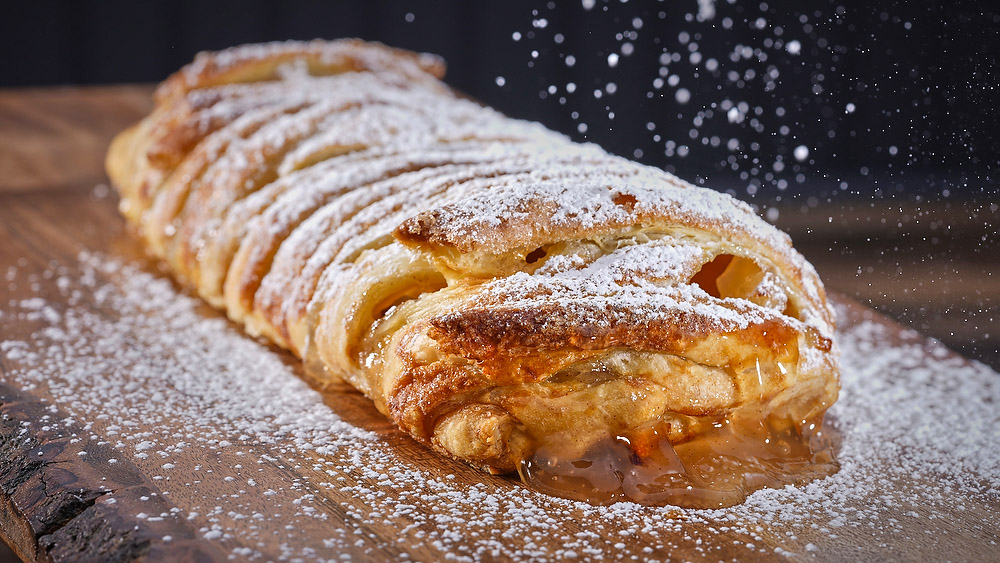 Sony 90mm Macro, 1/400 f9 ISO50 with Elinchrom strobes
When I'm shooting live assignments, I often edit in camera, lock images, and then I can even crop them in camera, and then send a full-sized jpg to my phone (or ftp). Sony has made me a hero to a few SID's that use me and get the benefit of the interception photo within a minute of the play on the field.  The a1 has multiple antennae which allow you to send much faster out of camera into WiFi or FTP than ever before. If you really get bit by the Sony bug, you can buy their new Xperia 1 Pro phone and get true 5G data transfer speeds AND you can use it as a calibrated HDMI monitor. All the Xperia phones will let you shoot in S-Cinatone as well and will three Carl Zeiss lenses to boot. I digress.
In summation, the Sony a1 is a super camera just like a Ferrari or Porsche. It does everything better than just about every other camera they make and all in one, 1.6 lb. package (weight includes the battery and a card). It's just an insane crazy thing that this thing is shipping now rather than being the camera that we all dream about over late-night beers at Symposium.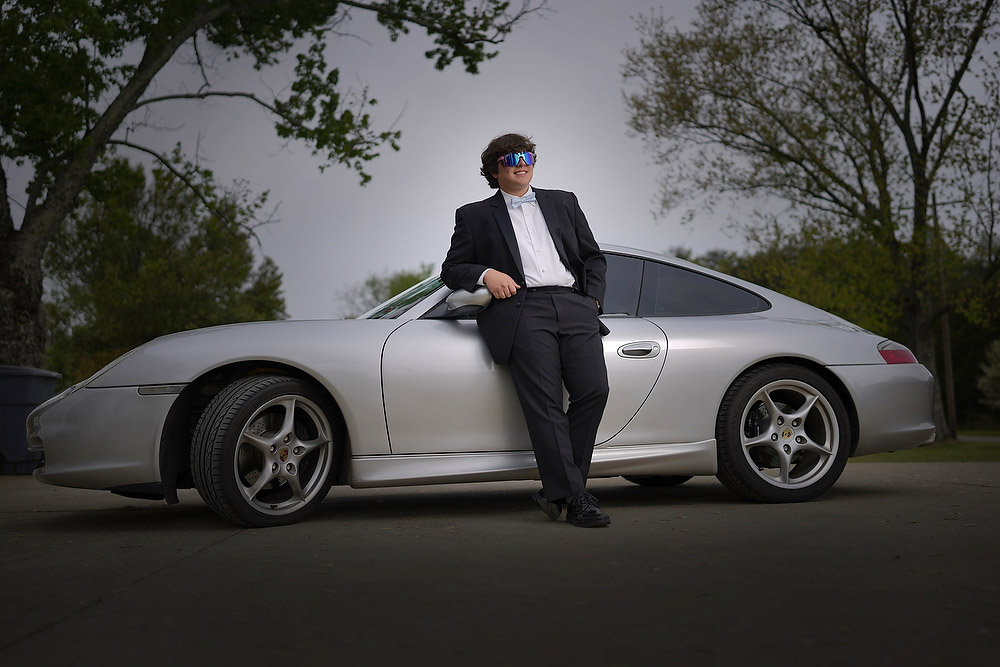 Speaking of Porsche...! Patrick made this photo of his son (also Patrick) getting ready for Prom in dad's Porsche. (Anyone remember what happened to the Porsche in 'Risky Business'?) Fortunately the car and son both returned unscathed. Sony 35mm f1.4 GM, 1/4000 f1.4, ISO 50.
The only pain points I can think of are as follows:  
There is an issue with the eye-sensor that turns the EVF off and on each time you put your face in there—this thing is a little wonky right now and is turning off when direct sunlight hits this sensor for some shooters. This has only happened to me once in 9 games so far but it was a drag. Sony is looking for a fix right now that will hopefully be firmware-related.
There is still no video on YouTube yet that offers a step-by-step way to figure out all the FTP stuff and how to get the a1 to handshake with existing systems.
For some strange reason, we keep telling SONY we very much want options for small and medium sized RAW files, but they have not given them to us yet—so we will keep asking.
Other than that, I can't think of much. Future-proof is a term many have used in talking about Sony and how many and often free firmware updates come out.  Sony may have future-proofed their own camera sales by making the a1!
Last, Sony is profitable and growing like crazy. Photography at our level might be a shrinking marketplace, but Sony is investing heavily on world domination anyways and it's kind of working. Sony appears to be future-proof and they keep acting in 2021 like they did in 2008 when they were trying to tell everyone that EVFs were the future.
So, the same people that brought us Beta tape, the Walkman, mini and laserdiscs, and those awesome TV's that we couldn't afford back in the day… they made the a1. I offer two defenses to the $6498 price of the a1 body:  1. It's worth it. 2. You won't need another camera for years.  
As always, thanks for the opportunity to share with you all what I'm experiencing with the a1.  I love having one perfect camera for every assignment.  Send any questions my way via social media or whatever.  Here is a video review I just made that goes into more minutiae if you are interested.
_______________________________________________
"If I had asked people what they wanted, they would have said faster horses." - Henry Ford | Thanks for reading the UPAA blog. Article suggestions and submissions always welcome. Email editor Matt Cashore, mcashore@nd.edu. And if you haven't already, follow UPAA on Instagram!