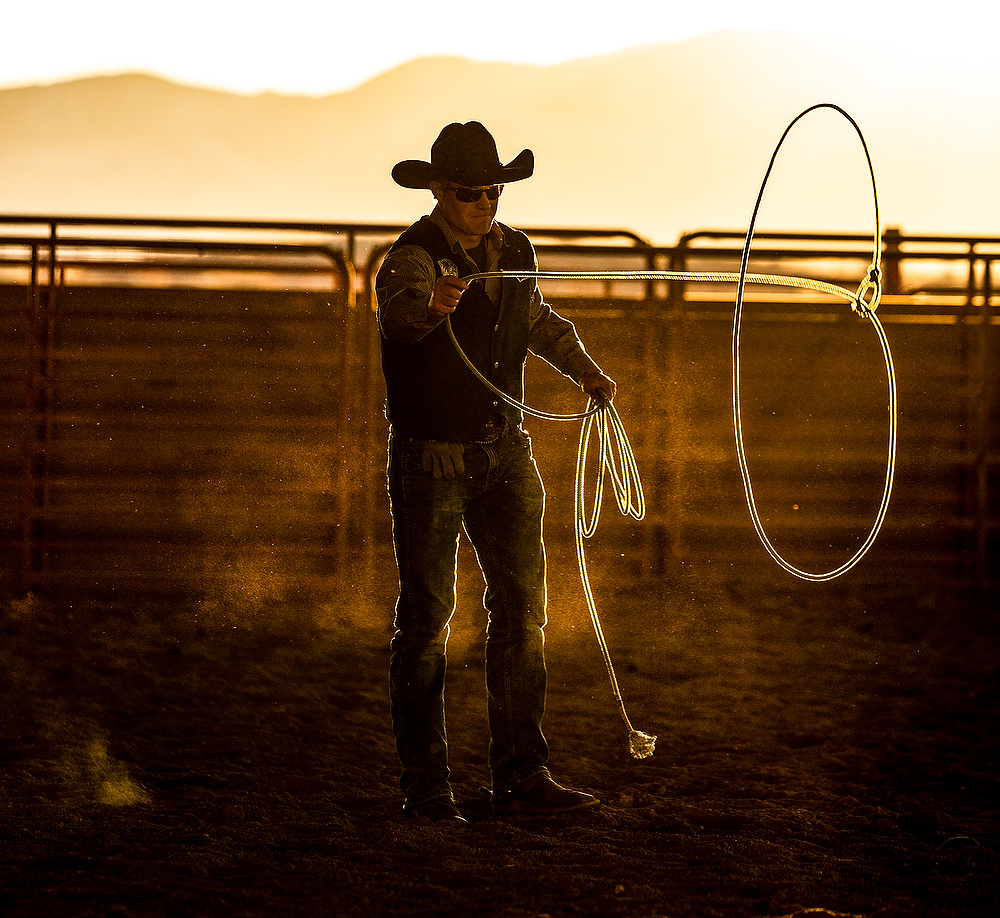 UPAA Blog 2020-21 #25 - 5/10/21 (Text and photos by Gabe Mayberry) 
Gabe Mayberry is photography manager for University Marketing and Communications at Utah Valley University. His News and College Life category image "Light and Lassos" was voted best in show in the April 2021 Monthly Image Competition. The MIC Q&A is a monthly feature on the UPAA blog to learn more about the thought and craft behind UPAA's contest-winning images.
Tech stuff? What camera, lens, exposure, lighting, gadgets, gizmos, etc.?
•Canon 5D Mark IV
•70-200mm @ 200mm
•1/640, f3.5, ISO 125 
How did you have an opportunity to make this photo? Planned? Self-Assigned? Something else? 
Seeing this photo came with as much surprise as hearing it placed Best of Show. Jay Drowns, the reigning master of UVU Rodeo photography, was traveling with the Men's Basketball team to Arizona the same weekend the UVU Rodeo Team attended a college rodeo in Salina, Utah. Thanks to his help and effort surrounding logistics, I was able to cover in his place. 
Before the evening events started, I asked the coach if we could grab team pictures outside the arena. As the team waited for one straggler to arrive at the outdoor arena, many stood around talking, but one member started doing tricks with a rope. I wanted the moment to be completely authentic. So, without him knowing, I adjusted my frame a little bit and started capturing different moments of his tricks from afar.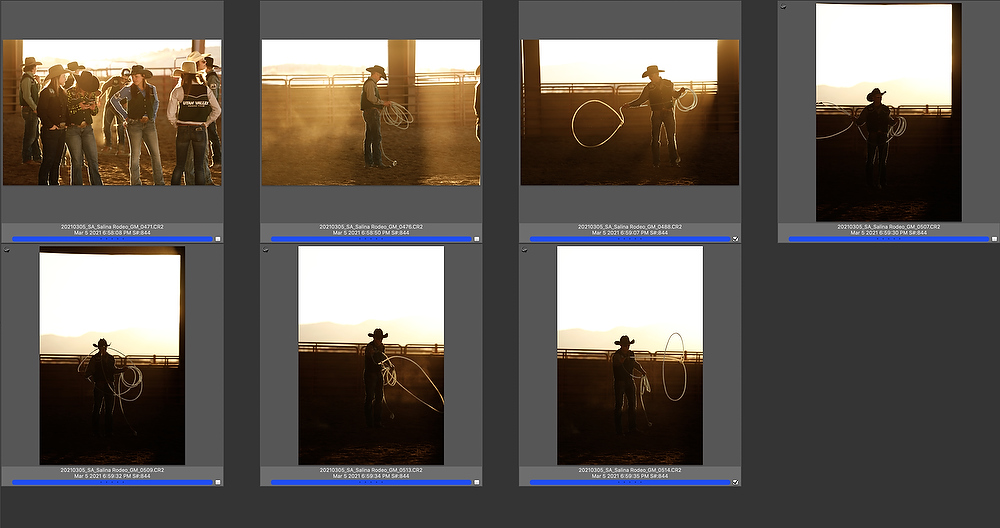 I wanted to continue to photograph and capture different angles of this member's rope tricks, but as soon as the missing team member showed up, we needed to quickly take the team photo so they could be on time for their competitions.
Any unique logistics in making the photo? What sort of post processing (or not)? Since I chose to submit this image in the News and College Life category, there wasn't much processing to the image besides basic exposure, shadows and contrast adjustments.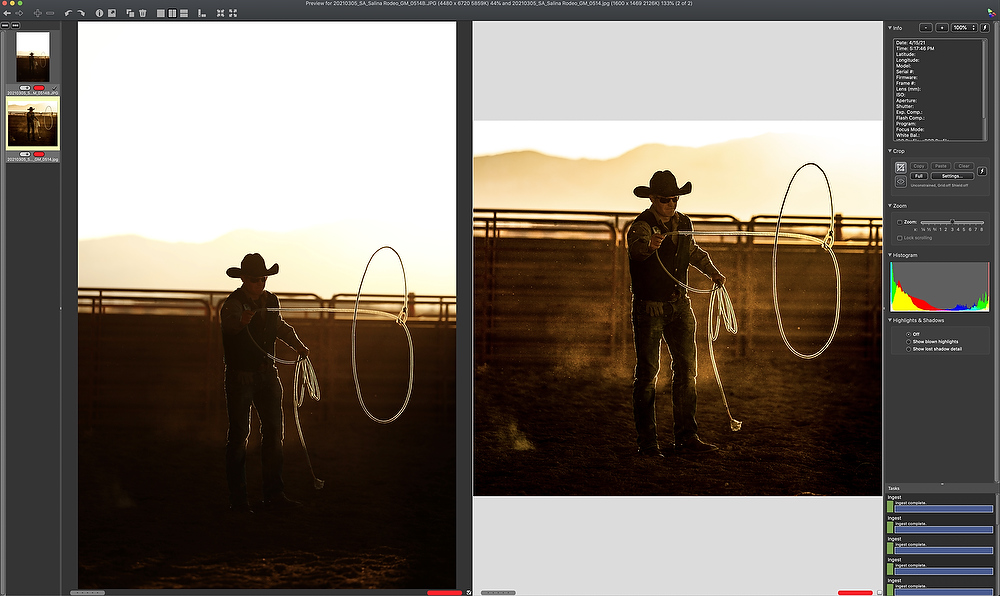 You chose this image as one of your 5 best of the month, and UPAA chose it as the best of everyone's best of the month…What do you think makes it stand out?
As I said before, I was pretty surprised to hear that it took Best of Show (only Steven Bridges would text you at 5:52 AM on a Saturday about MIC results.) It's fun to have such a unique group like our Rodeo Team at UVU. That in itself makes the image stand out from the crowd. To me personally, the strong rim light around the cowboy and the rope is pretty neat. The unsettled dirt and hazy sunset created a pretty neat scene as well.
What (if anything) would you do differently if you could re-shoot this today?

I do wish I would've spent more time with this team member getting different angles. Besides that, I wish I would've laid down on the ground to isolate more of the cowboy in the empty space above the arena gates.
________________________________________________
"Don't squat with your spurs on." -Will Rogers | Thanks for reading the UPAA blog. Suggestions, submissions always welcome, email editor Matt Cashore, mcashore@nd.edu. And if you haven't already, follow UPAA on Instagram!