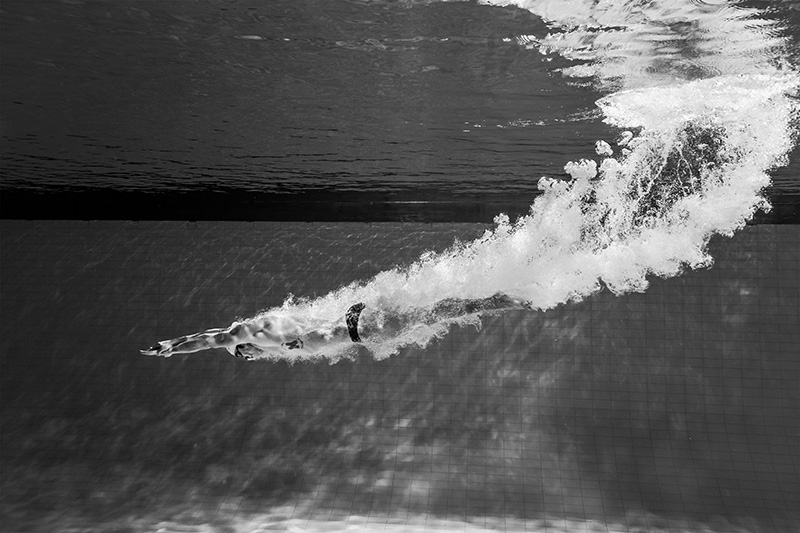 For the second time University of Michigan's Senior Photographer Eric Bronson captured the University Photographers' Association of America's highest award, Photographer of the Year. Contributing to this award was Eric's first place finish overall in the Monthly Image Competition. Combined with placing 5 prints in the Annual Print Competition secured the Photographer of the Year award.
Eric received the POY at the conclusion of the Annual Symposium held this year at the University of Michigan June 8-12, in Ann Arbor, Michigan. Winning this highest honor at his university was particular gratifying for Eric and the rest of Michigan Photography staff who were in attendance and cheered quite loudly when his name was announced.
"The quality and diversity of work that Eric produced was exceptional." said Glenn Carpenter President of the UPAA. This is the 5th time that a Michigan photographer has won the POY award from UPAA. The importance that the university places on photography and the mission of telling the story of the University of Michigan is evident.
Canon USA sponsored the POY competition and donated a DSLR camera to the winner. Canon's support of higher education has been remarkable. Along with the award, Canon also sponsored one of the keynote speakers, David Hume Kennerly, who spoke at the Ford Presidential Library on Wednesday evening.
Congratulations to Eric and Michigan Photography.