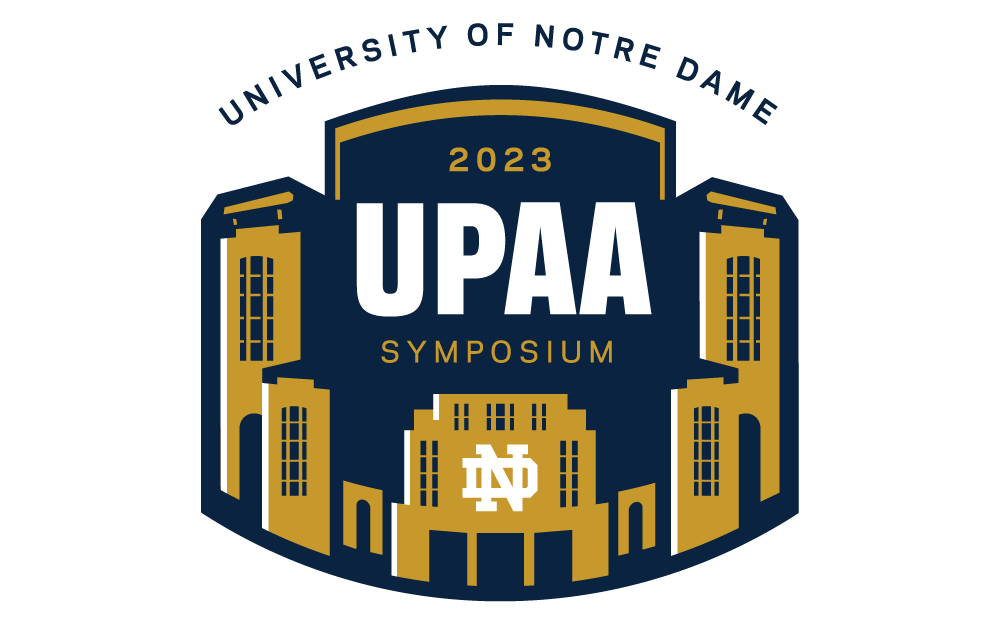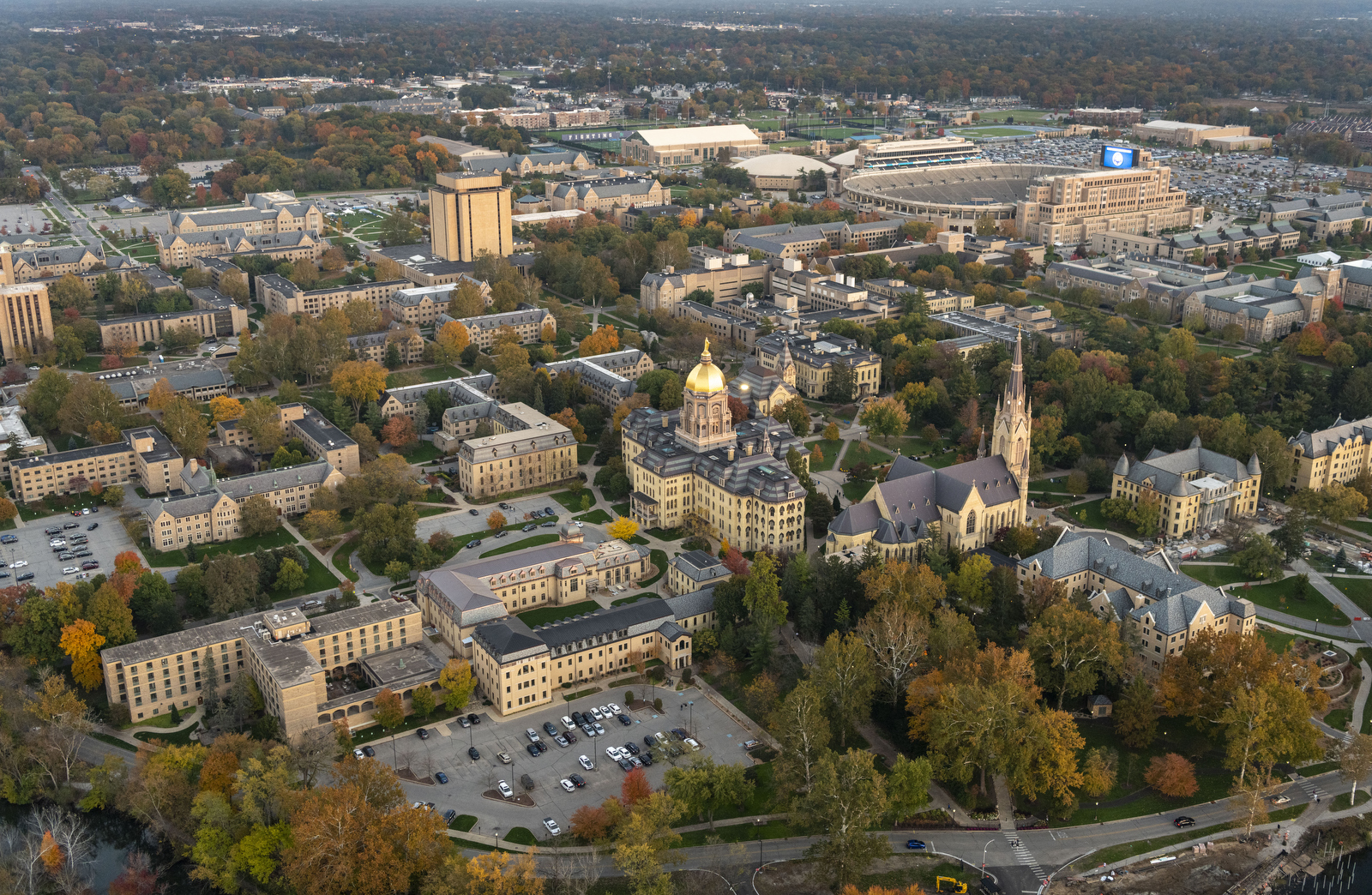 Photo by Barbara Johnston, University of Notre Dame
Join your fellow UPAA members in South Bend, Indiana at the University of Notre Dame for inspirational speakers, networking, and sessions from the very best in higher education photography. Your host, Matt Cashore, is eager to show off the Notre Dame campus, provide opportunities for professional development, and find connections with industry leaders representing products we use every day. 
Accommodations:
The official conference hotel is the Morris Inn on the campus of Notre Dame. UPAA has reserved a block of rooms at the negotiated rate of $149/night. We have also reserved a block of overflow rooms at the Fairfield Inn and Suites.
Morris Inn
Registration
$149 per night
Last Day to Book, Monday May 29th
Fairfield Inn & Suites
Registration
$149 per night
Last Day to Book, Thursday, May 18th
Speakers: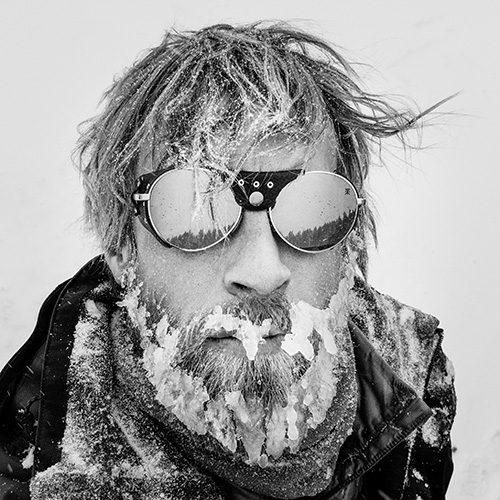 Ben Moon is an adventure, lifestyle, and portrait photographer whose vibrant images have graced the pages of Patagonia catalogues for the past 18 years. In recent years, he has shifted his focus to filmmaking. In 2015, he founded his production company, Moonhouse as a platform for collaboration with friends and creatives to bring a wide range of thought-provoking, impactful and cinematically beautiful stories to life on-screen.
As a director, Ben's unique ability to connect with his subjects paired with the talent and experience for visual storytelling allow him to bring a high level of emotional and visual depth to his films.
Surviving colorectal cancer in his 20s inspired Ben to develop a deeper connection to others and the natural world and gradually shifted his artistic focus from capturing the pursuit of adventure to telling nuanced human stories that have inspired and impacted millions worldwide. Most notably, he told his own story about his journey with colorectal cancer and his special relationship with his dog, Denali in the viral short film, Denali.
Ben currently resides on the Oregon coast where, in addition to his film and photo work, he is building a house and just published a personal memoir called "Denali: A Man, a Dog, and the Friendship of a Lifetime" on Penguin Books about his journey with cancer and his life with Denali.
Ben is sponsored by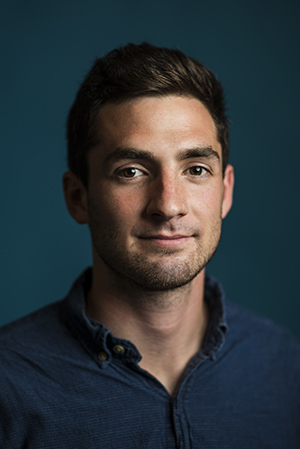 Adam Glanzman is an award-winning independent photographer based in Boston working predominantly in the sports, lifestyle and portraiture space. He was a Staff Photographer at Northeastern University where he worked for four years before leaving to expand his own photography business working with the nation's leading brands, business, and media outlets. Prior to his work at the university, Adam made stops at National Geographic, TIME Magazine and The Boston Red Sox.
Adam is sponsored by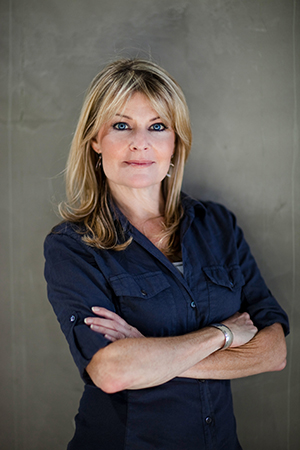 For more than two decades, Deanne Fitzmaurice served as an eyewitness to sweeping change across the Bay Area of San Francisco, as a photojournalist for the San Francisco Chronicle.  As luck would have it, they were not quiet years.  The period was marked by the worst Earthquake in nearly a century, pivotal Supreme Court rulings about who we can love and marry with the blessing of the nation, significant wars involving the U.S., roaring climate change, Bay Area dominance in the world of professional baseball and football, and the ever-evolving face of America. 
Deanne's work for the Chronicle garnered the attention of global publications and soon she was shooting and creating stories for National Geographic, Sports Illustrated, ESPN, and the best-selling Day in the Life book series.  Her photographic essay, documenting a young Iraqi war victim named Saleh, earned her the Pulitzer Prize. Nikon named Deanne an Ambassador and she swept the world of photographic awards, earning multiple top prizes from the leading contests, including Pictures of the Year International, AI-AP American Photography, Communication Arts, NPPA, and others.
Since her newspaper days, Deanne spends her behind-the-lens time shooting for the world's most iconic brands, including Amazon and Apple, helping nonprofit organizations such as the Bill and Melinda Gates Foundation and the Lucile Packard Foundation tell their stories, and working on personal projects to document moments and individuals who spark her enthusiasm.  
A highly sought-after storyteller, Deanne lectures at prestigious institutions including Stanford University and shares her insights and reflections on life, creativity, business acumen, and cultivating a winning mindset with corporate, industry, and student audiences worldwide. When she's not on the move, Deanne and her photographer husband, Kurt Rogers, guide Think Tank, the cult camera bag business they co-founded.
Deanne is sponsored by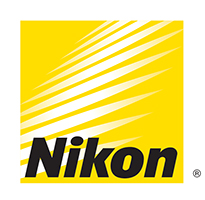 Check back frequently for new presenters.
Price:
Full Members $499 before May 1, $599 after May 1
Associate Members $499 before May 1, $599 after May 1
Retired Members $399 before May 1, $499 after May 1
Student Member$390 before May 1, $490 after May 1
Partners (Spouse of Member)$350 before May 1, $450 after May 1
Corporate Partners $250
Getting Here:
Planes
South Bend International Airport is about 15 minutes by car from the Notre Dame campus (flights should be booked to South Bend, Indiana (SBN). Various transportation methods are available (e.g., taxi, rental car, limo). You can also fly into Chicago and then drive to Notre Dame. The University is just over 2 hours by car from Chicago's O'Hare International Airport (ORD) and just under 2 hours from Midway International Airport (MDW).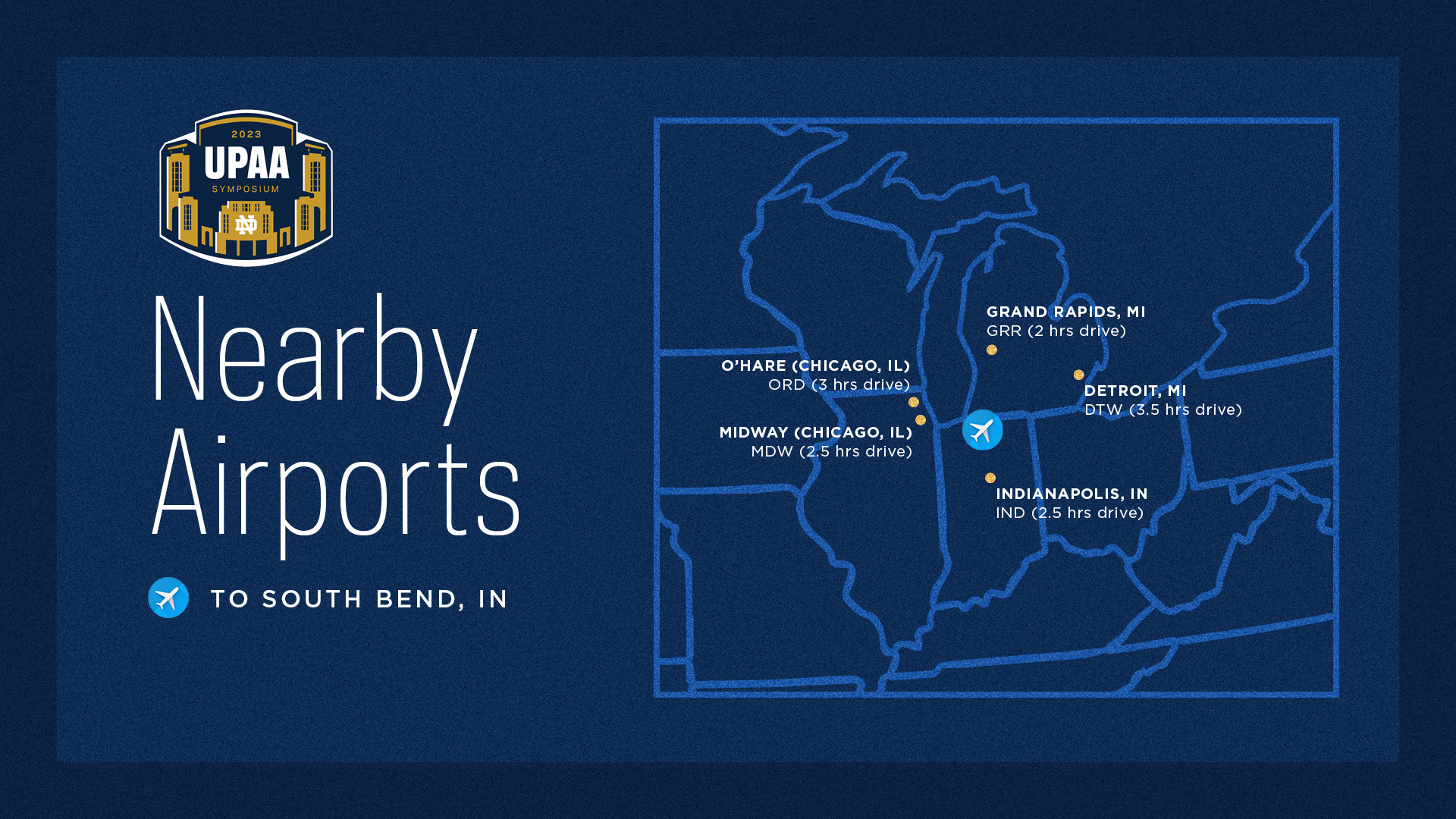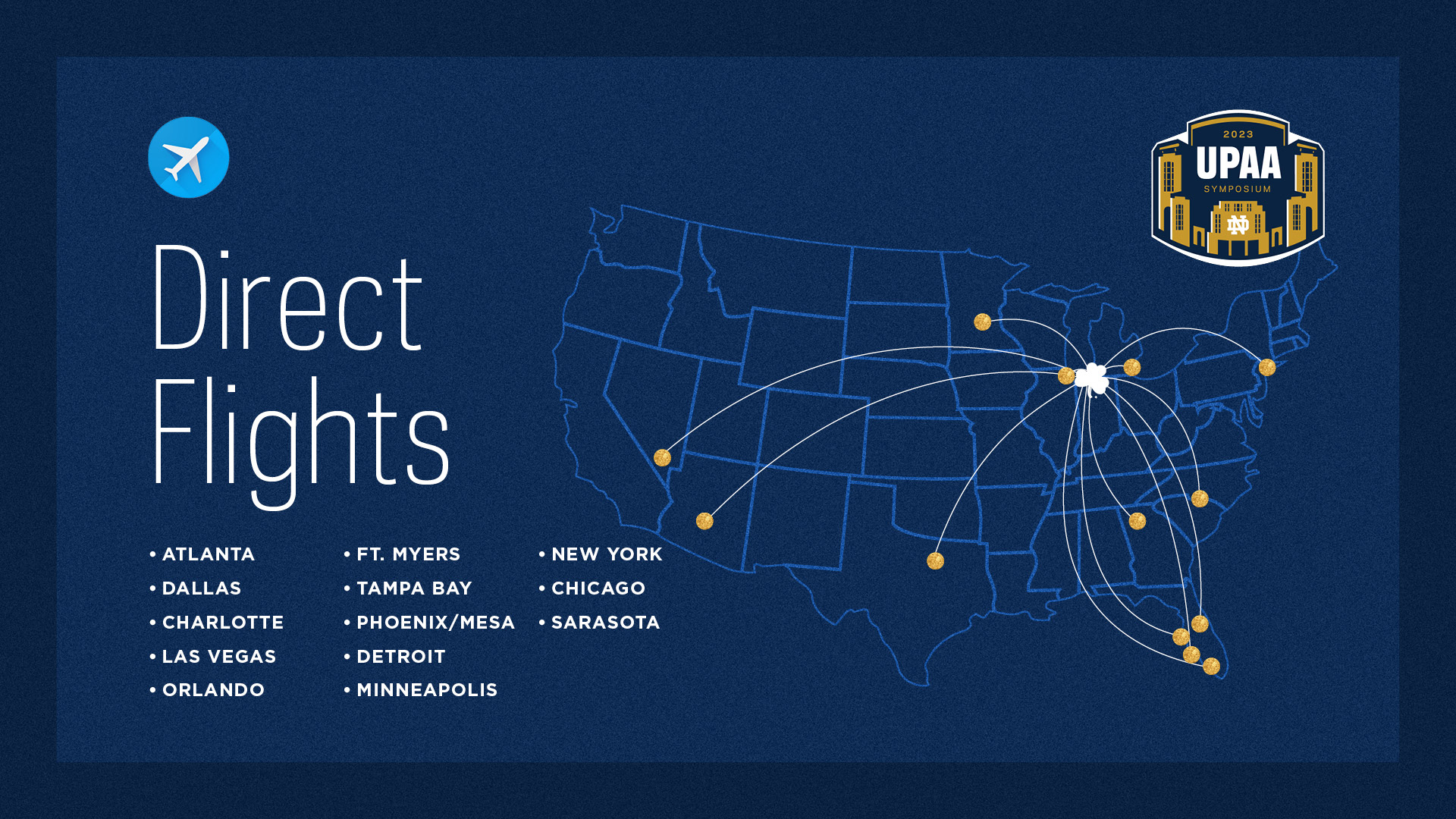 Trains
The South Shore Line trains run directly from the Chicago Loop (at the corner of Michigan and Randolph) to South Bend International Airport (about a three-hour trip). From the airport, the Notre Dame campus is approximately a 15-minute ride by car. Various transportation methods are available (e.g., taxi, rental car, limo).
Automobiles
If you are driving, be aware that toll roads may come into play. Consult your rental car company for use of an EZ PASS or IPass to reduce the amount you may owe. There is free parking at the host hotel (Morris Inn) for guests.