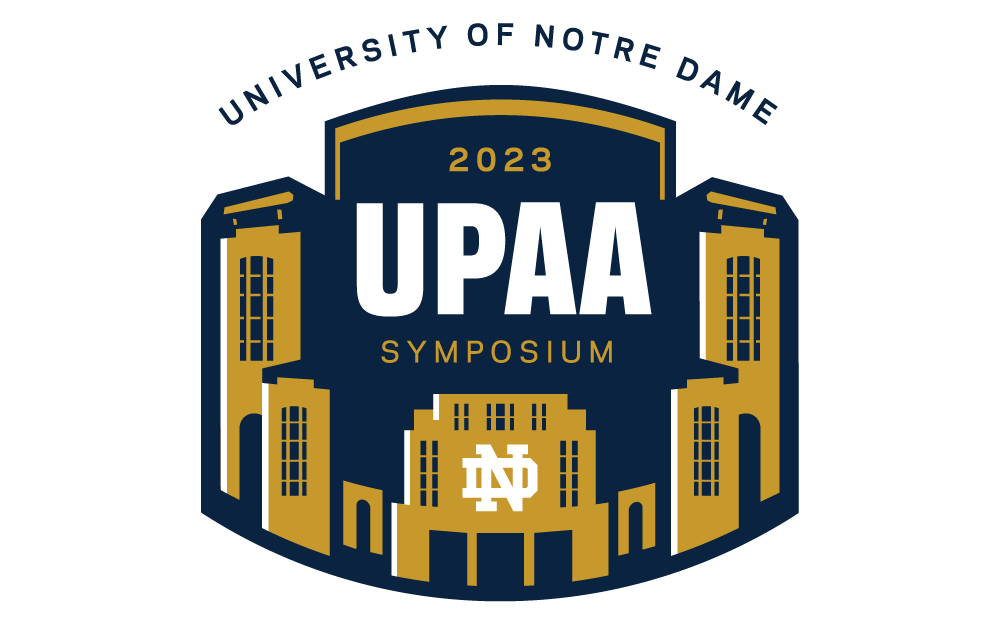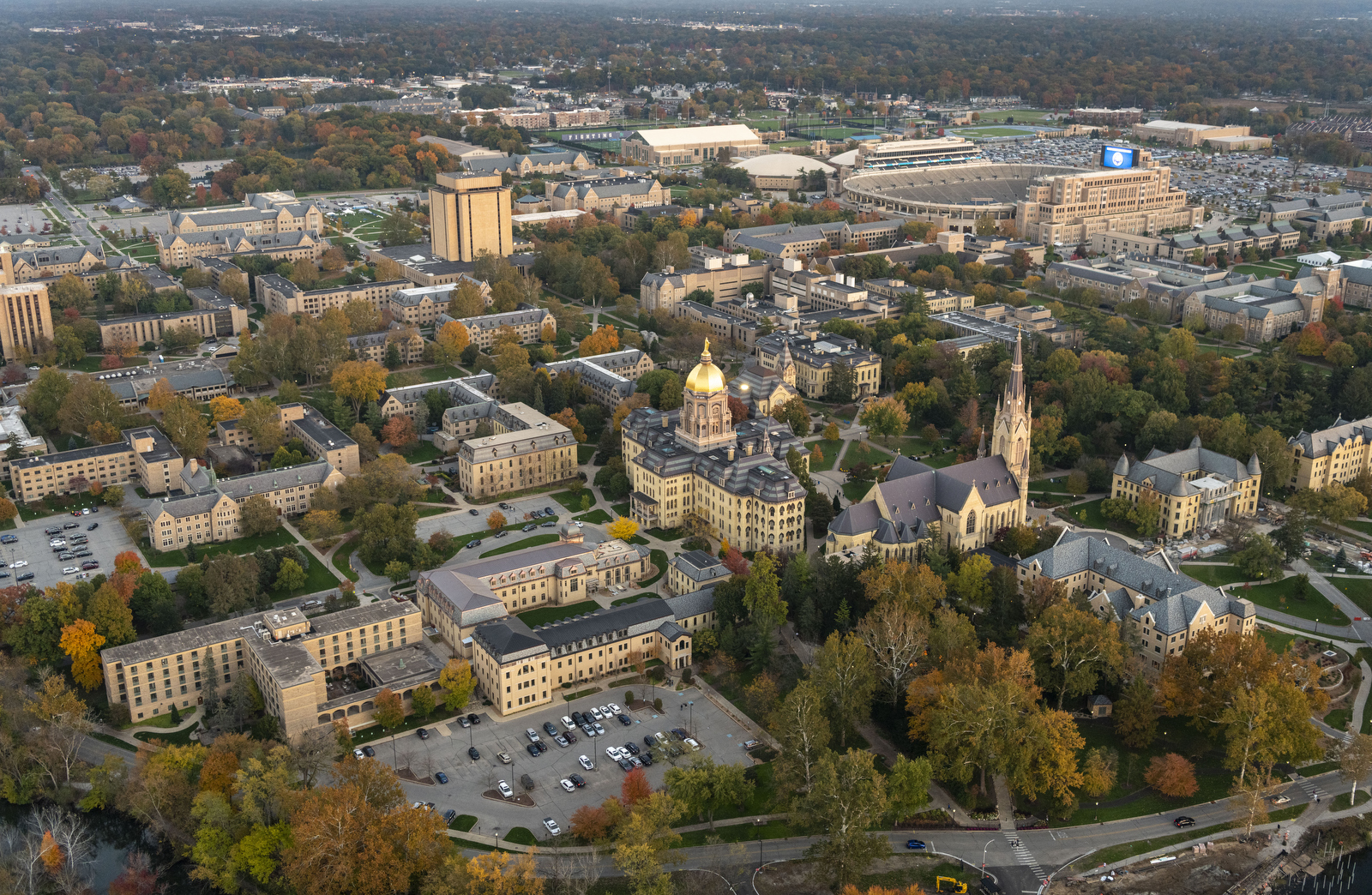 Photo by Barbara Johnston, University of Notre Dame
The 2023 Symposium is sold out! We have reached the 150 person capacity. If there are cancellations we will open registrations again. 
Join your fellow UPAA members in South Bend, Indiana at the University of Notre Dame for inspirational speakers, networking, and sessions from the very best in higher education photography. Your host, Matt Cashore, is eager to show off the Notre Dame campus, provide opportunities for professional development, and find connections with industry leaders representing products we use every day. 
What to Expect
Attire
Causal attire is appropriate during the week and business casual for the banquet on Thursday evening.
Photo Gear
Our corporate partners will be on hand to lend gear and answer questions. You may want to bring your own gear for the Nikon Shootout or the Video Shootout.
Camera Clean and Check
Many of our Corporate Partners will offer complimentary Clean and Check for their brand of cameras. Two item limit. 
Computers
A computer is beneficial for processing photos and videos for the Shootouts. If you cannot bring a computer someone will gladly share. 
Transportation on Campus
Notre Dame is a very walkable campus and vehicles are not necessary to get around. If you need assistance, please let a board member or our host, Matt Cashore, know and we can help make arrangements. 
Refunds can be granted prior to June 1, 2023.
Accommodations:
The official conference hotel is the Morris Inn on the campus of Notre Dame. UPAA has reserved a block of rooms at the negotiated rate of $149/night. We have also reserved a block of overflow rooms at the Fairfield Inn and Suites.
Morris Inn
Registration
$149 per night
The Morris Inn is sold out, you can check periodically to see if there has been a cancelation. 
Fairfield Inn & Suites
Registration
$149 per night
The last day to book, is Thursday, May 18th
Speakers: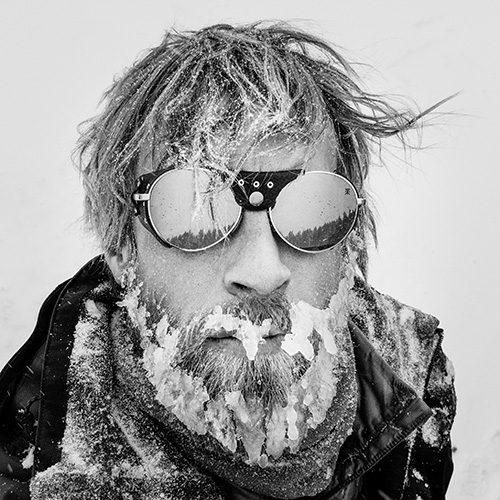 Ben Moon is an adventure, lifestyle, and portrait photographer whose vibrant images have graced the pages of Patagonia catalogues for the past 18 years. In recent years, he has shifted his focus to filmmaking. In 2015, he founded his production company, Moonhouse as a platform for collaboration with friends and creatives to bring a wide range of thought-provoking, impactful and cinematically beautiful stories to life on-screen.
As a director, Ben's unique ability to connect with his subjects paired with the talent and experience for visual storytelling allow him to bring a high level of emotional and visual depth to his films.
Surviving colorectal cancer in his 20s inspired Ben to develop a deeper connection to others and the natural world and gradually shifted his artistic focus from capturing the pursuit of adventure to telling nuanced human stories that have inspired and impacted millions worldwide. Most notably, he told his own story about his journey with colorectal cancer and his special relationship with his dog, Denali in the viral short film, Denali.
Ben currently resides on the Oregon coast where, in addition to his film and photo work, he is building a house and just published a personal memoir called "Denali: A Man, a Dog, and the Friendship of a Lifetime" on Penguin Books about his journey with cancer and his life with Denali.
Ben is sponsored by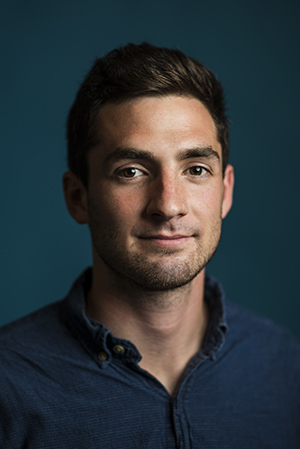 Adam Glanzman is an award-winning independent photographer based in Boston working predominantly in the sports, lifestyle and portraiture space. He was a Staff Photographer at Northeastern University where he worked for four years before leaving to expand his own photography business working with the nation's leading brands, business, and media outlets. Prior to his work at the university, Adam made stops at National Geographic, TIME Magazine and The Boston Red Sox.
Adam is sponsored by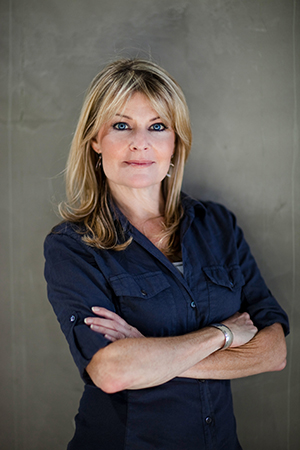 For more than two decades, Deanne Fitzmaurice served as an eyewitness to sweeping change across the Bay Area of San Francisco, as a photojournalist for the San Francisco Chronicle.  As luck would have it, they were not quiet years.  The period was marked by the worst Earthquake in nearly a century, pivotal Supreme Court rulings about who we can love and marry with the blessing of the nation, significant wars involving the U.S., roaring climate change, Bay Area dominance in the world of professional baseball and football, and the ever-evolving face of America. 
Deanne's work for the Chronicle garnered the attention of global publications and soon she was shooting and creating stories for National Geographic, Sports Illustrated, ESPN, and the best-selling Day in the Life book series.  Her photographic essay, documenting a young Iraqi war victim named Saleh, earned her the Pulitzer Prize. Nikon named Deanne an Ambassador and she swept the world of photographic awards, earning multiple top prizes from the leading contests, including Pictures of the Year International, AI-AP American Photography, Communication Arts, NPPA, and others.
Since her newspaper days, Deanne spends her behind-the-lens time shooting for the world's most iconic brands, including Amazon and Apple, helping nonprofit organizations such as the Bill and Melinda Gates Foundation and the Lucile Packard Foundation tell their stories, and working on personal projects to document moments and individuals who spark her enthusiasm.  
A highly sought-after storyteller, Deanne lectures at prestigious institutions including Stanford University and shares her insights and reflections on life, creativity, business acumen, and cultivating a winning mindset with corporate, industry, and student audiences worldwide. When she's not on the move, Deanne and her photographer husband, Kurt Rogers, guide Think Tank, the cult camera bag business they co-founded.
Deanne is sponsored by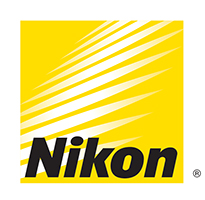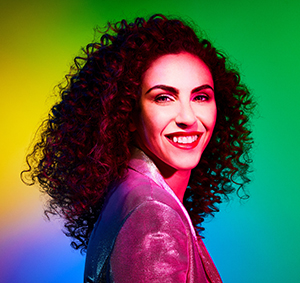 Fashion and beauty photographer Lindsay Adler has risen to the top of her industry as both a photographer and educator. Based in New York City, her fashion editorials have appeared in numerous publications including Marie Claire, Numero, Elle, Harper's Bazaar and more. As a photographic educator, she is one of the most sought-after speakers internationally. Lindsay enjoys teaching on the industry's largest platforms and most prestigious events. She has worked with some of the top brands in the photographic and related industries including Canon, Adobe and Profoto.  Her client list features a range including NBC, Grey, Edelman, Pat McGrath Labs, Morphe, Saatchi & Saatchi and more.
A clean, bold, and graphic style has become the hallmark of her work. Lindsay is renowned for her creativity and collaborating with designers and stylists in order to create fresh looks.
Lindsay's energy and enthusiastic teaching style showcase her excitement to share her passion and knowledge with others, whether it is world-wide through prestigious platforms such as CreativeLive, KelbyOne, and the industry's largest conferences, or through her video tutorials or her five books.
She is honored to have been named a Canon Explorer of Light as well as a Profoto Legend of Light, and the Rangefinder Icon of the Year 2020!
 
Sponsored by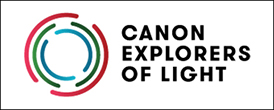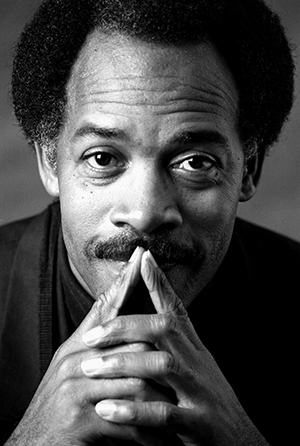 Born on March 18, 1945, in Lexington, North Carolina, John bought his first camera at age 13 for 10 Bazooka bubble gum wrappers and 50 cents. John received his associate's degree in commercial art and advertising from Central Piedmont Community College in Charlotte, N.C. in 1966. He then began working as a U.S. Marine Corps photographer and rose to the rank of Sergeant. His work was featured regularly in military publications.
After returning from military service, John began working in the photo lab of a photography studio in Charlotte. He entered a news photography competition, and his entry captured the attention of a Chicago Daily News editor, who recruited him to come to Chicago. John joined the staff of the Chicago Daily News as a photographer in 1969 and was one of the first African-American photojournalists to be employed by a major daily newspaper. He moved to the Chicago Sun-Times in 1978.
At the Sun-Times, John covered everything from elections to snow storms to Muhammed Ali in the boxing ring. In 1982, he was awarded the Pulitzer Prize in Feature Photography for "consistently excellent work on a variety of subjects." He has taught at colleges, universities, and workshops around the world.
Sponsored by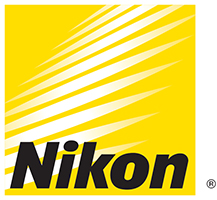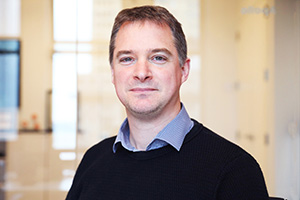 Michael Wells is Vice President of Strategic Projects at PhotoShelter. His involvement in DAM spans back to 2002 when he founded Third Light, which became part of PhotoShelter in 2021. As a founder-engineer, he is currently leading PhotoShelter's AI team researching and developing novel computer vision solutions. He combines a deep technical understanding of how AI systems work with clear and accessible explanations, underpinned by ethical rigor and care. Michael is known as an engaging and informative speaker whose talks are tailored for inquisitive audiences. His talk on the state of AI is for anyone wishing to understand where this new technology is heading in 2023 and beyond, including technical explanations - alongside moral and legal observations that are fundamental to what comes next. Michael holds a degree in Engineering from Cambridge University and is based in England.
Michael's LinkedIn Profile
Sponsored by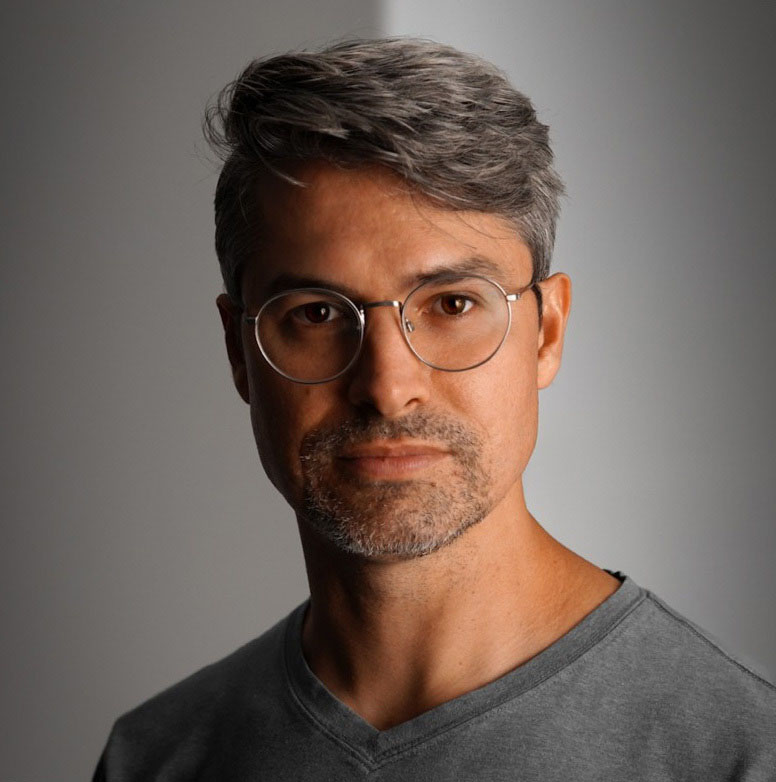 Emmy award winner and SIGMA CINE Ambassador Graham Sheldon resides in southern California, USA where he works as a producer, director of photography, and sales agent for indie films. He also formerly served as a director of development at Nerdist. Throughout his career, Sheldon has produced and shot scripted, topical, and historical documentary projects in over two dozen countries and across the United States – including Alaska and the Hawaiian Islands. Highlights of Graham's documentary work include – NBC's The Island with Bear Grylls,  Sinking Nation, Echoes from Chernobyl, Cuba: An Island Apart, Inheritance (PBS), The Agency: Inside the CIA, and his Emmy award-winning expose on migration:  Crossing Borders.
Sponsored by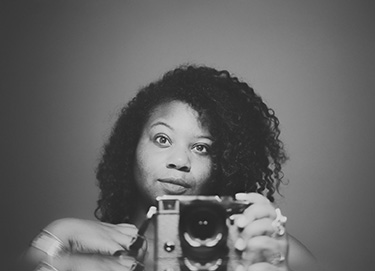 Nina Robinson is an award-winning documentary photographer, educator, and Fujifilm Ambassador known for her tender, cinematic, and visceral work. Her photography has been featured on international platforms such as Netflix, Lifetime, Rolling Stone, New York Times, and TIME, among others. She covers stories across the US, breaking visual prejudices of race, gender, class, and age. Robinson is particularly interested in themes of home, memory, endings, and beginnings, and how they manifest in the world and in each of us. Her ability to find strength and meaning in the quiet, introspective moments is a defining characteristic of her work.
Sponsored by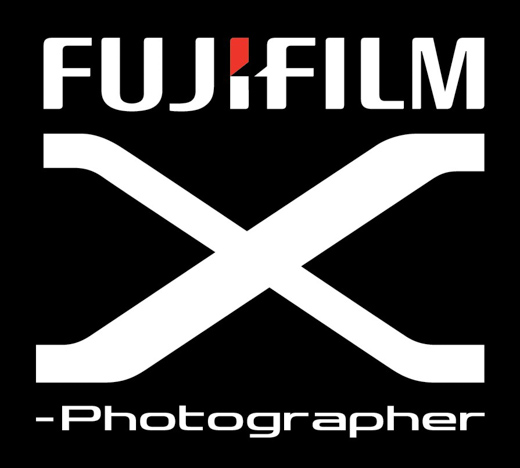 Price:
Full Members $499 before May 1, $599 after May 1
Associate Members $499 before May 1, $599 after May 1
Retired Members $399 before May 1, $499 after May 1
Student Member$390 before May 1, $490 after May 1
Partner (Spouse of Member not participating in the programming) $350 before May 1, $450 after May 1
Corporate Partners $250
Getting Here:
Planes
South Bend International Airport is about 15 minutes by car from the Notre Dame campus (flights should be booked to South Bend, Indiana (SBN). Various transportation methods are available (e.g., taxi, rental car, limo). You can also fly into Chicago and then drive to Notre Dame. The University is just over 2 hours by car from Chicago's O'Hare International Airport (ORD) and just under 2 hours from Midway International Airport (MDW).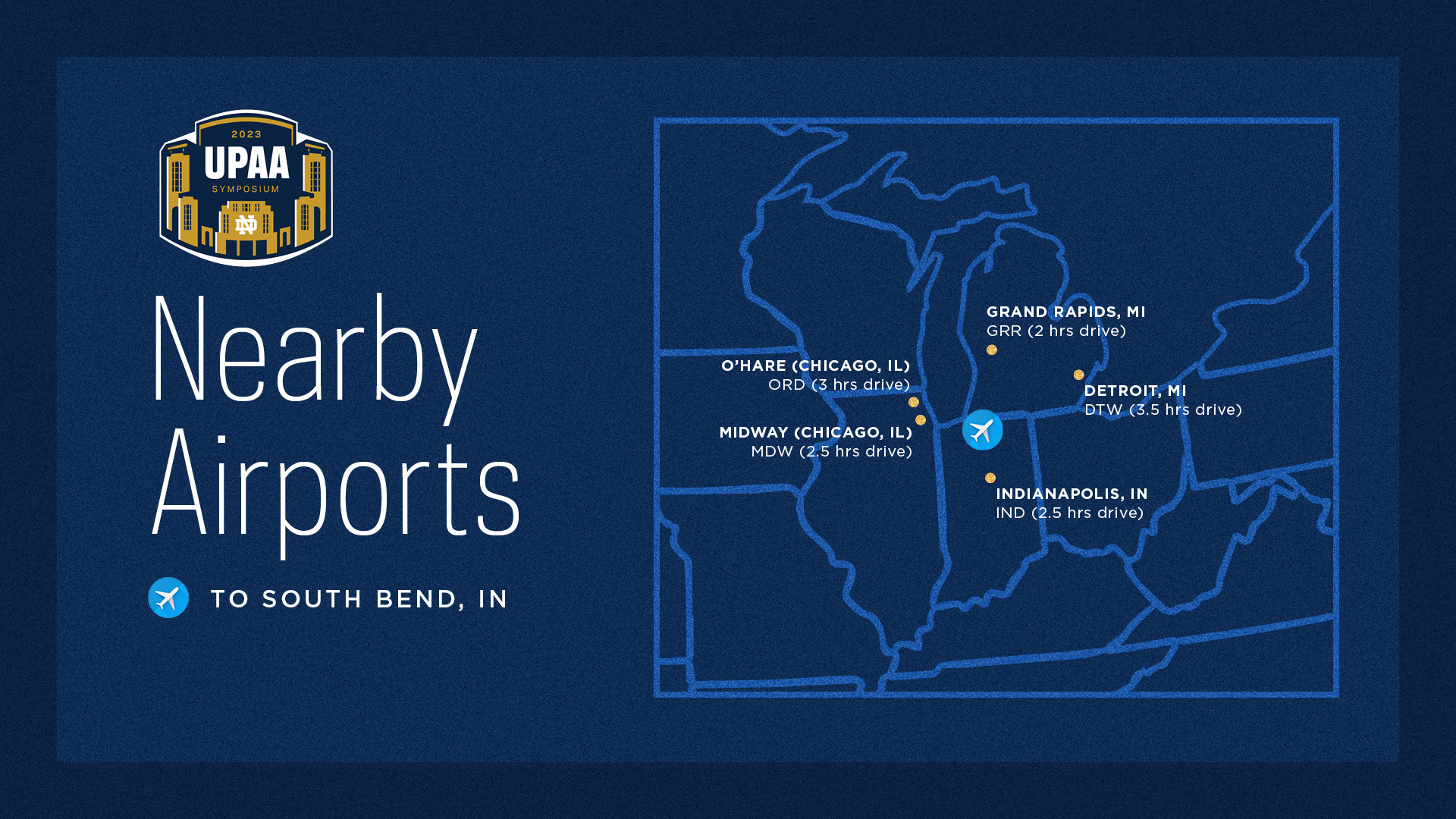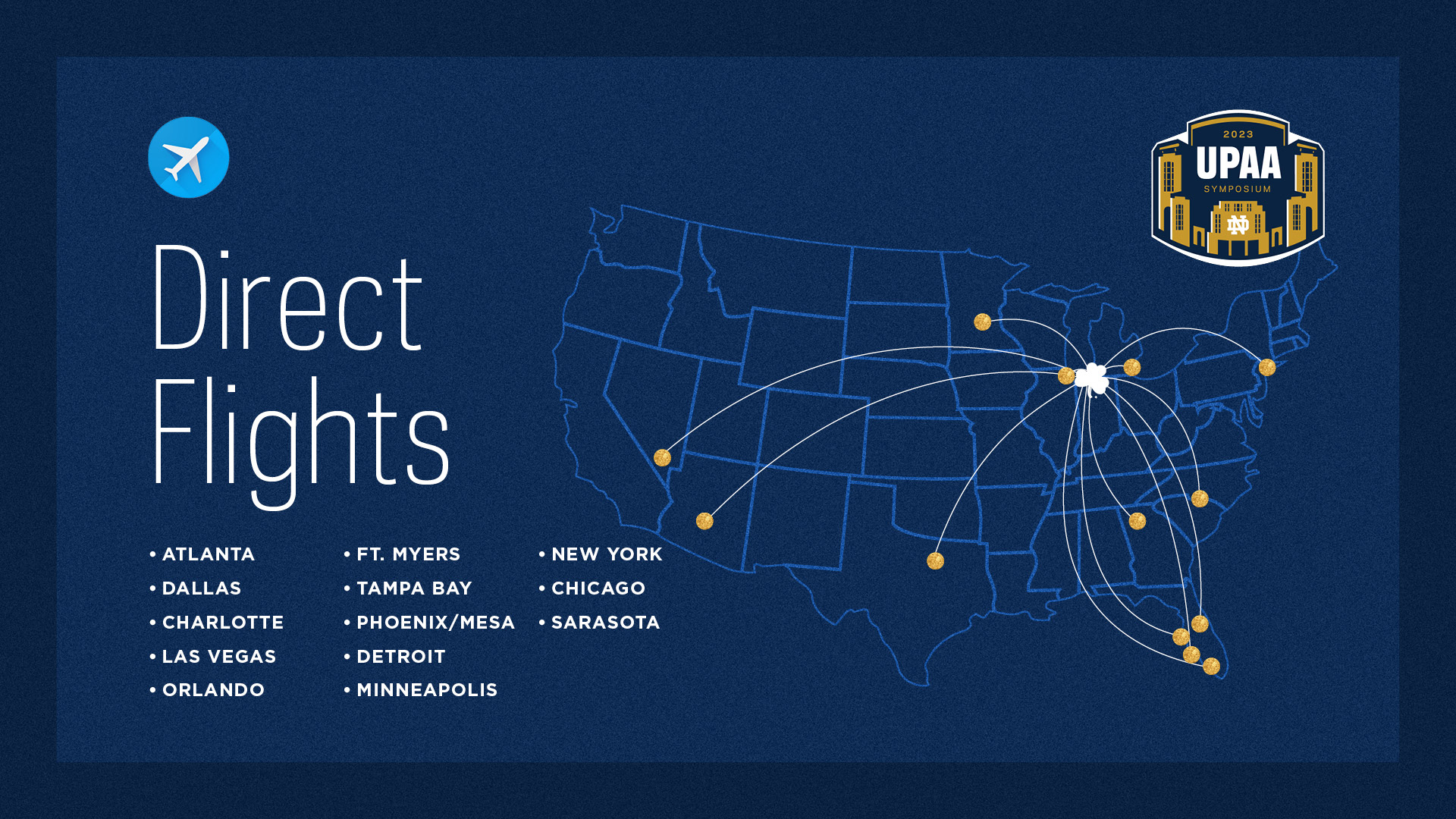 Trains
The South Shore Line trains run directly from the Chicago Loop (at the corner of Michigan and Randolph) to South Bend International Airport (about a three-hour trip). From the airport, the Notre Dame campus is approximately a 15-minute ride by car. Various transportation methods are available (e.g., taxi, rental car, limo).
Automobiles
If you are driving, be aware that toll roads may come into play. Consult your rental car company for use of an EZ PASS or IPass to reduce the amount you may owe. There is free parking at the host hotel (Morris Inn) for guests.