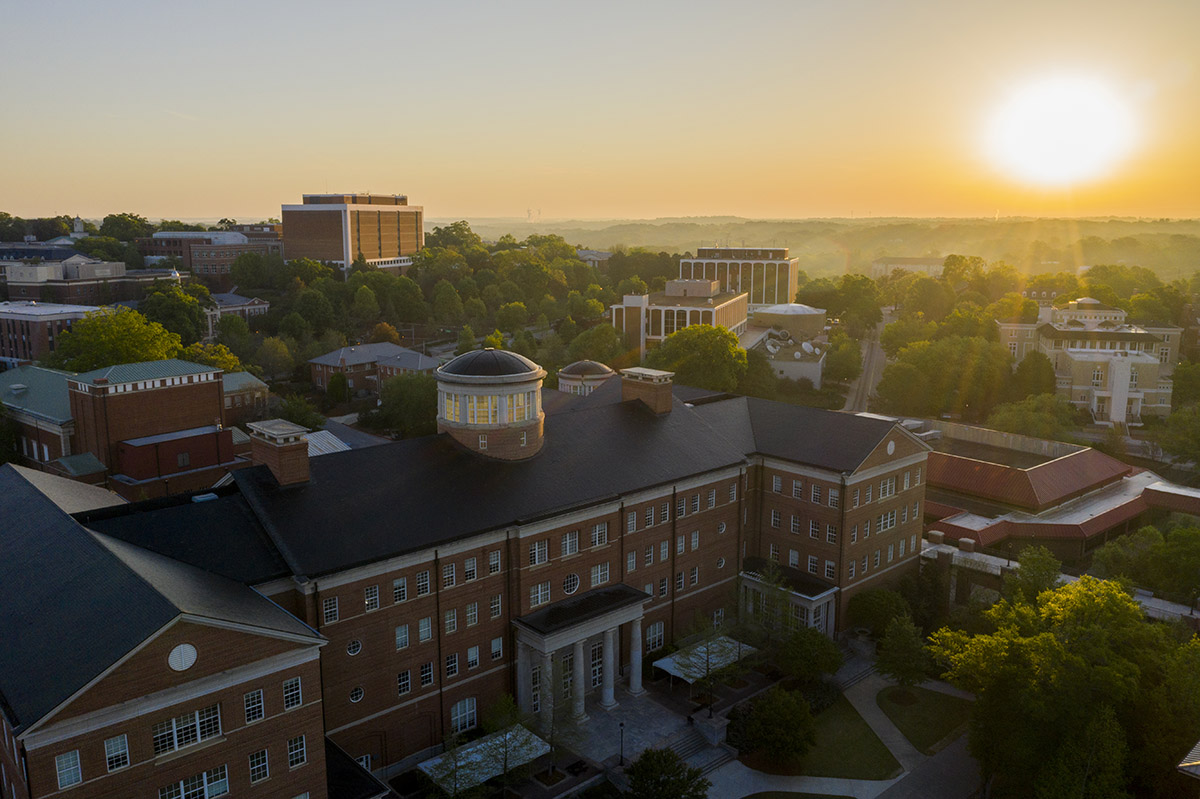 The pandemic and safety recommendations are frequently changing. With this in mind the UPAA will follow CDC guidelines that are in effect at the time of the Symposium. Our goal is the safety of our members, guests and the community where we gather.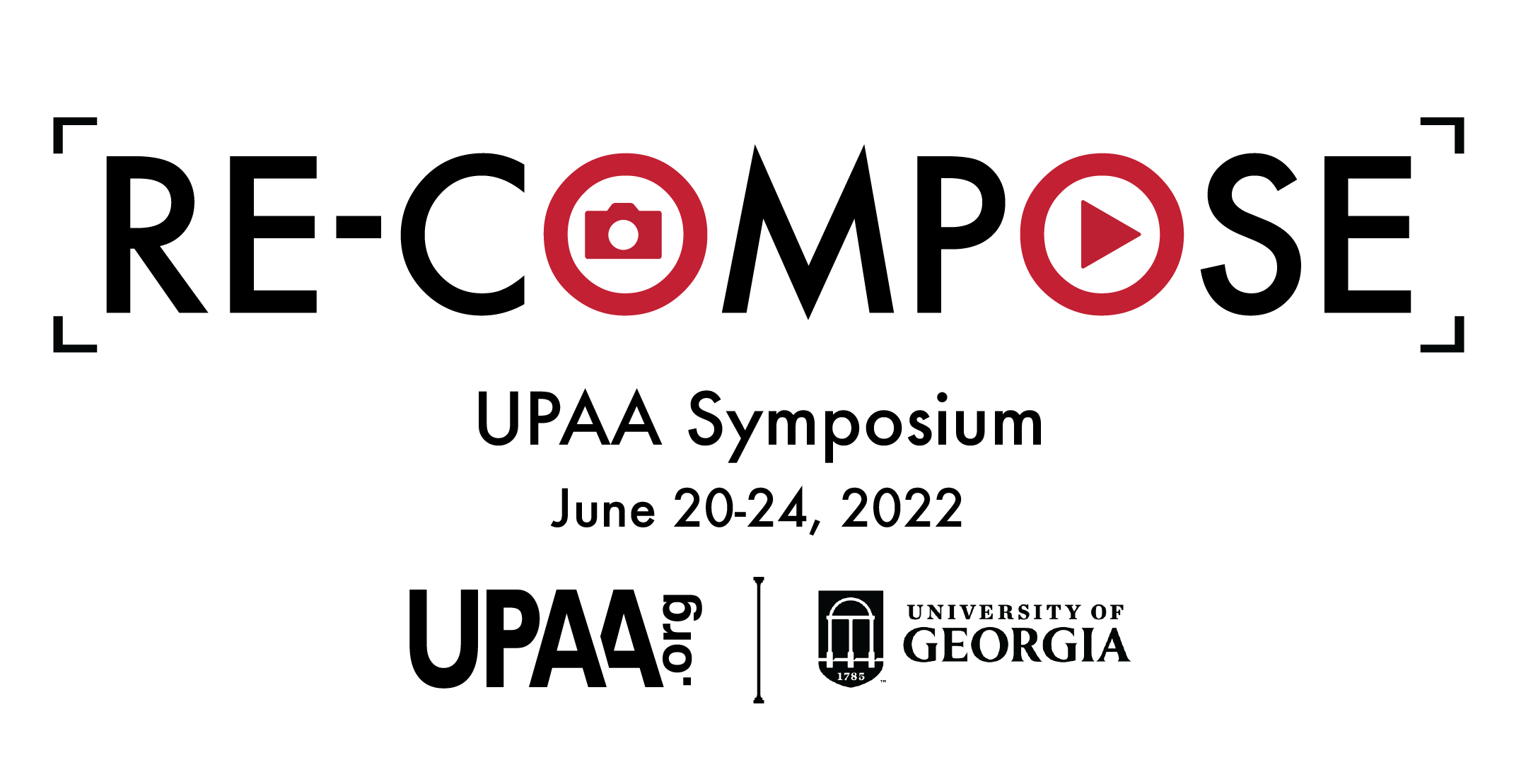 Welcome from UPAA and the team at the University of Georgia! We could not be more excited to host the 2022 UPAA Technical Symposium in Athens, GA,  June 20-24th– the first in-person symposium in three years. Our preparations are well underway with most of our meeting spaces set and a distinguished lineup of speakers falling into place. We hope ya'll will be able to come south and join us!
We are fortunate to have a video team as well as a group of photographers housed in various divisions of our campus. Because of this tremendous in-house resource and with the support of the UPAA Board, we will be offering the first-ever video track to complement the content of the photography track. There will be some overlap for shooters who do both, but the video track will be targeted toward other full-time university videographers. We're excited to branch out and grow our UPAA community! We are opening registration with early bird registration of $495 for the week. Most meals will be included in the cost of the registration along with the speakers and other content.
For the past several years the Partners Program has been led by Jill Carpenter, and once again Jill will lead those in attendance to a variety of local attractions. In most cases, the Partners will join the photographers for dinner, unless they are having too much fun and come back late! The program will consist of local attractions within 90 minutes of Athens, these could include museums, antiques, art galleries, or whatever the group decides. 
Your hosts, UGA Photo and Video
Dates:
June 20 to June 24. Registration will close on May 20, 2022
Accommodations:
The Georgia Center for Continuing Education & Hotel, or as we call it, The Georgia Center, will be the main hotel for the symposium and is located in the heart of campus. This is also the location for registration and parking at the Georgia Center is included with your room.
Georgia Center, $109/night
1197 South Lumpkin Street Athens, Georgia 30602-3603
Online Booking  or call  706-542-2134 or 800-884-1381 and provide code 93778
We have reserved a large block of rooms, but in the unlikely event that the Georgia Center is full, or if you need a suite to accommodate your needs, a block of rooms has been reserved at the Springhill Suites where you can make reservations.  
SpringHill Suites Athens Downtown/University Area, $129/night.
220 South Hull Street Athens, Georgia 30605
Book your group rate for UPAA Symposium. Last Day to Book: Friday, May 20, 2022
Online Booking or call 706-850-2072
Speakers: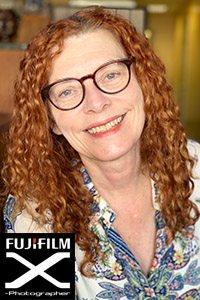 Bobbi Lane, a Fujifilm "X" Photographer, is an award-winning commercial photographer specializing in creative portraits on location and in the studio. Lane's multi-faceted approach to photography incorporates over 40 years of technical experience with innovative artistic interpretation. Her corporate and editorial work includes corporate websites, annual reports, and hundreds of environmental portraits for a wide variety of magazines. As a dedicated photo educator, she brings insight and enthusiasm to her students in workshops held worldwide. She is widely known as the "Mistress of Light", teaching portrait lighting techniques with both natural and artificial light. Combining her love of travel, photography, and teaching, Bobbi also leads international photo travel workshops with her husband Lee Varis, such as Venice Carnival and Iceland. Her dynamic workshops are always both educational and entertaining!
Bobbi's Website      Bobbi and Lee's Travel Adventures      Full Biography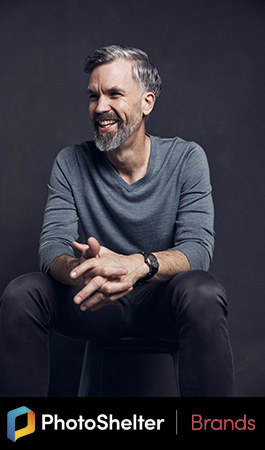 Kevin D. Liles is a documentary, commercial, and sports photographer based in Atlanta. He specializes in creating narrative, layered and powerful images.
Kevin is the team photographer for the Atlanta Braves, where he is responsible for action, as well as marketing and branding images. A full-time independent photographer since 2012, Kevin has photographed hundreds of assignments for clients like The New York Times, The Washington Post, Sports Illustrated and The Wall Street Journal. Other clients include Turner Studios, The Golfer's Journal, the Arthur M. Blank Family Foundation, ESPN, the NBA, and The Players' Tribune.
Kevin's Website    @kevindliles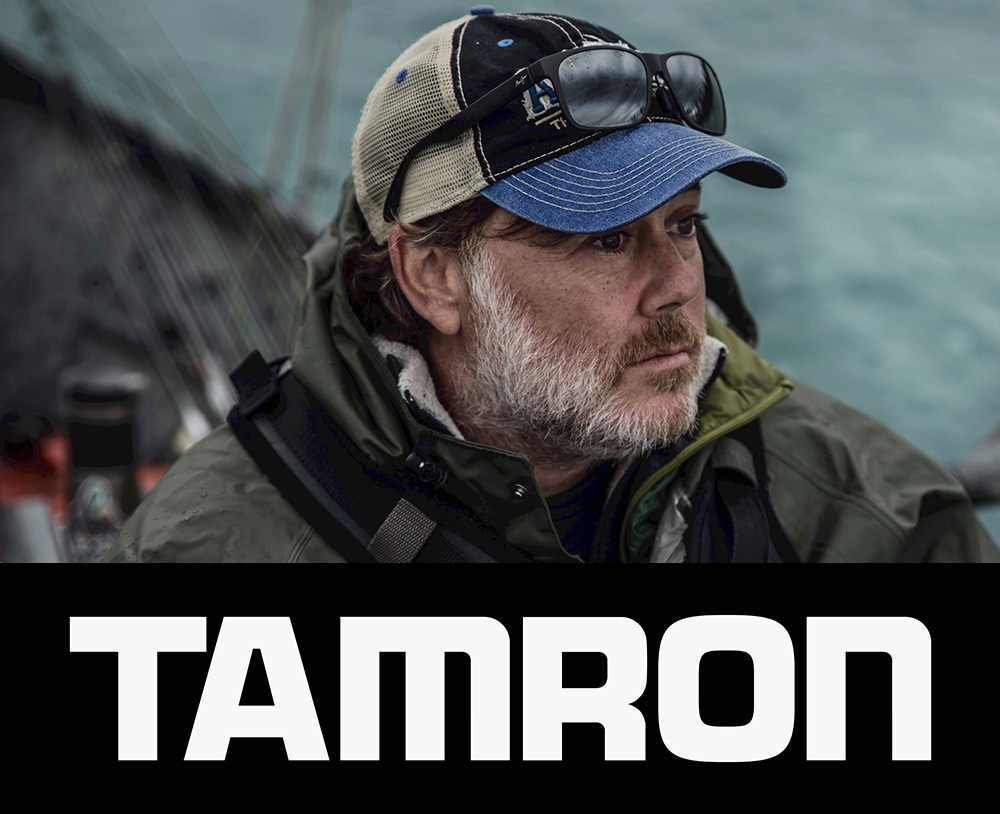 André Costantini is a filmmaker, editor, photographer, and musician and has also been known to write and perform. He holds a BFA in photography and painting from the Mason Gross School of the Arts. In 1996 André formed Goldleaf and Big Daddy a performance duo where he wrote, sang, and played the accordion. At the beginning of 2008, he was approached by Doc to Dock an NGO (part of the Clinton Global Initiative) and was commissioned to produce a series of short films in Africa on the organization's work providing much-needed medical supplies with a focus on maternal health care. Later that year André was commissioned by Vincent Laforet to edit "Reverie," the first film shot with the Canon 5D Mark II which was viewed over 1.5 million times in the first 10 days. André then went on to co-directed a feature film shot in Brazil about Bahian artist Bel Borba which was featured as a keynote film at the FICCI festival in Cartagena, Columbia. He has spent the past 15 years creating commissioned documentary and industrial films and an award-winning comedy.  Most recently, he has produced and directed several films for PBS including the New England Emmy Award-winning film featuring the Pulitzer Prize and World Press photojournalist John Moore.
André's Website     @costantiniandre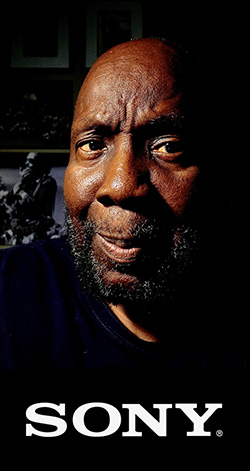 Eli Reed was born in the year 1946 in Linden, New Jersey on Lincoln Street. His family moved to Perth Amboy, New Jersey after the family dwelling burned down. After graduating from an art school with an associate art degree in 1969 he became an accomplished photographer that began his career as a freelancer in 1970.
He eventually began working at the Middletown Times Herald Record in upstate New York in 1977, moving on to the Detroit News in Michigan in 1978, finally arriving at theSan Francisco Examiner in California in 1980 where his work from El Salvador, Guatemala, and other Central American countries attracted the attention of Magnum Photos in 1982. He asked to submit a portfolio of his work in 1983 and he was accepted. He became a full member in 1988. Reed has authored several books, including Beirut: City of Regrets, Black in America (preface by Gordon Parks), The Lost Boys of Sudan, and Eli Reed: A Long Walk Home (preface by Paul Theroux) which winning retrospective. He has had numerous one-man exhibits and group shows internationally. Reed photographed the effects of poverty on America's children for a film documentary called Poorest in the Land of Plenty, narrated by Maya Angelou. He went on to work as a stills and specials photographer for major motion pictures. Reed has had extensive work in films, including Rosewood, 2 Fast 2 Furious, Poetic Justice, Five Heartbeats, Ghosts of Mississippi, and Oscar-winning films A Beautiful Mind, 8 Mile, the documentary Mighty Times, The Children's March, which won the 2006 Oscar for the best short film. Reed has received many awards and achievements including, Pulitzer Prize Runner Up (1981), Neiman Fellowship at Harvard University (1982-83). Overseas Press Club (1983), W. Eugene Smith Grant in Documentary Photography (1992), and his video documentary Getting Out was shown at the New York Film Festival in 1993 and honored by the 1996 Black Filmmakers Hall of Fame International Film and Video Competition in the documentary category. He has recently received the (NPPA) Joseph A. Sprague Memorial Award, the Gordon Parks Choice of Weapons Award, and the Harvard I.F. Stone Medal for Journalistic Independence (2021). He has currently retired as a Clinical Professor of Photojournalism at The University of Texas in Austin since 2005. Eli is currently involved in writing and photography book projects, along with planning a show exhibition in Seoul, Korea
Eli Reed's Website     @elireedmagnum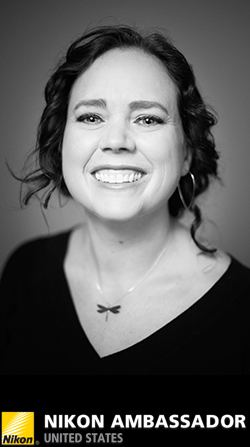 Kristi Odom is an internationally acclaimed photographer, Nikon Ambassador associate fellow of the International League of Conservation Photographers, and motivational speaker. Her work focuses on connecting people emotionally to animals and the natural world; it has been published in print and online by National Geographic, Forbes, Rolling Stone, Outside Magazine, Nikon, and Microsoft. Kristi teaches photographers to improve their work through advanced camera skills and creating an emotional connection with their subjects. She has received more than 60 accolades from organizations around the world, including two from Nature's Best Photography, which exhibited her images at the Smithsonian Museum of Natural History.
Kristi Odom's Website     @kristiodom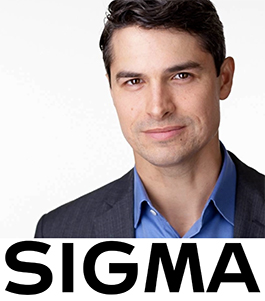 Emmy® award winner Graham Sheldon resides in southern California USA where he works as a producer, director of photography, and sales agent for indie films. He also formerly served as a director of development at Nerdist.
Throughout his career, Sheldon has produced and shot scripted, topical, and historical documentary projects in over two dozen countries and across the United States--including Alaska and the Hawaiian Islands.
Highlights of Graham's documentary work include -- NBC's The Island with Bear Grylls,  Sinking Nation, Echoes from Chernobyl, Cuba: An Island Apart, Inheritance (PBS), The Agency: Inside the CIA, and his Emmy® award winning expose on migration:  Crossing Borders.  
He attended Indiana University and double-majored in Telecommunications and Theatre. A member of ICG Local 600, the Producers Guild of America and ACS, Graham is also a writer for the filmmaking website Cinema5d, a licensed FAA drone pilot, a Rosco Ambassador,  and a Sigma Cine Pro.
Feature Films: The Right Girls, Ms. White Light, The Good Catholic, Dry Blood, American Hasi, Analog Love, The Concessionaires Must Die!, Back to Lyla
Past Clients: NBC, VICE, Disney, Dell, Ubisoft, BBC, TLC, iTV, Discovery, PepsiCo, PBS, Nestle, Legendary Digital Networks, Shed Media, Acxiom, back2back Productions, Electronic Arts, Honey Bee, WildBear Entertainment, Nerdist, Warner Brothers Interactive Entertainment, Pigasus Pictures, Reelz, Original Productions, PainlessTV, OWN, Envy Gaming.
Price:
$495 before May 1, 2022, and $595 on or after May 1.
Getting Here:
If you are flying to the Symposium Atlanta Hartsfield (ATL) is the best airport to use, and it is a hub for many airlines. Once in Atlanta, Athens is a short 90-minute drive, or you can schedule a shuttle, Groome Shuttle Service.
Another option for some may be Greenville-Spartanburg International Airport (GSP). It is smaller, less busy, but may not have as many flight options as ATL.
Notes for attendees with a rental car and scheduling a shuttle.  
Atlanta can be a traffic snarl at high traffic times, weekdays between 6:00-9:00 am and 3:00-7:00 pm.  
If a Sunday arrival is not possible try to avoid driving or catching a shuttle out of Atlanta at these times.
Also driving from the airport to Athens will probably be better on a southern route out of the city.  

Take Interstate 20 East to Conyers, Ga, then Hwy 138 / Hwy 78 into Athens. 
The same for returning to the Airport for departure.