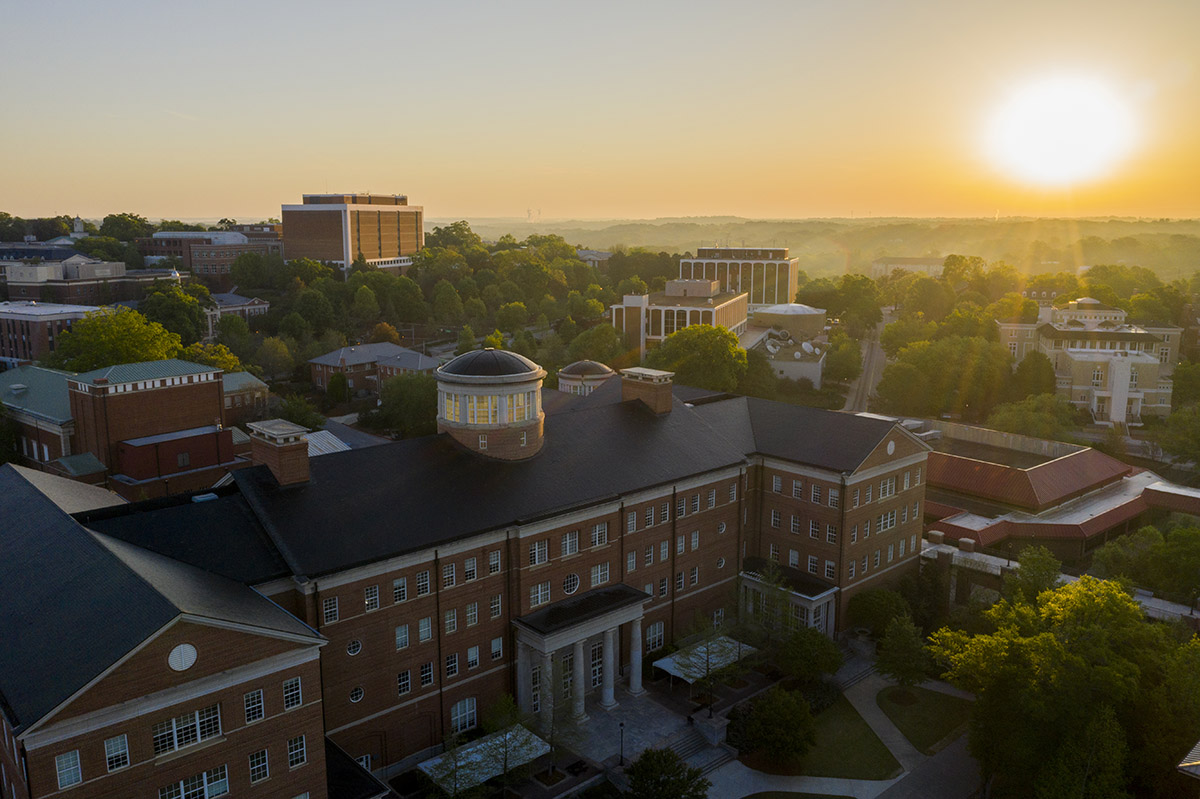 Welcome from UPAA and the team at the University of Georgia! We could not be more excited to host the 2022 UPAA Technical Symposium in Athens, GA,  June 20-24th– the first in-person symposium in three years. Our preparations are well under way with most of our meeting spaces set and a distinguished lineup of speakers falling into place. We hope ya'll will be able to come south and join us!
We are fortunate to have a video team as well as a group of photographers housed in various divisions of our campus. Because of this tremendous in-house resource and with the support of the UPAA board, we will be offering the first-ever video track to complement the content of the photography track. There will be some overlap for shooters who do both, but the video track will be targeted towards other full-time university videographers. We're excited to branch out and grow our UPAA community! We are opening registration with early bird registration of $495 for the week. Most meals will be included in the cost of the registration along with the speakers and other content.
Your hosts, UGA Photo and Video
Dates:
June 20 to June 24. Registration will close on May 20, 2022
Accommodations:
The Georgia Center for Continuing Education & Hotel, or as we call it, The Georgia Center, will be the main hotel for the symposium and is located in the heart of campus. This is also the location for registration and parking at the Georgia Center is included with your room.
Georgia Center, $109/night
1197 South Lumpkin Street Athens, Georgia 30602-3603
Online Booking  or call  706-542-2134 or 800-884-1381 and provide code 93778
We have reserved a large block of rooms, but in the unlikely event that the Georgia Center is full, or if you need a suite to accommodate your needs, a block of rooms has been reserved at the Springhill Suites where you can make reservations.  
SpringHill Suites Athens Downtown/University Area, $129/night.
220 South Hull Street Athens, Georgia 30605
Book your group rate for UPAA Symposium. Last Day to Book: Friday, May 20, 2022
Online Booking or call 706-850-2072
Speakers: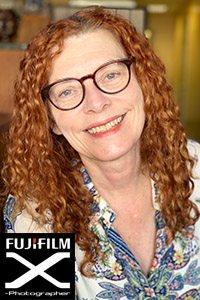 Bobbi Lane, a Fujifilm "X" Photographer, is an award-winning commercial photographer specializing in creative portraits on location and in the studio. Lane's multi-faceted approach to photography incorporates over 40 years of technical experience with innovative artistic interpretation. Her corporate and editorial work includes corporate websites, annual reports, and hundreds of environmental portraits for a wide variety of magazines. As a dedicated photo educator, she brings insight and enthusiasm to her students in workshops held worldwide. She is widely known as the "Mistress of Light", teaching portrait lighting techniques with both natural and artificial light. Combining her love of travel, photography, and teaching, Bobbi also leads international photo travel workshops with her husband Lee Varis, such as Venice Carnival and Iceland. Her dynamic workshops are always both educational and entertaining!
Bobbi's Website      Bobbi and Lee's Travel Adventures      Full Biography
Price:
$495 before May 1, 2022, and $595 on or after May 1.
Getting Here:
If you are flying to the Symposium Atlanta Hartsfield (ATL) is the best airport to use, and it is a hub for many airlines. Once in Atlanta, Athens is a short 90-minute drive, or you can schedule shuttle, Groome Shuttle Service.
Another option for some may be Greenville-Spartanburg International Airport (GSP). It is smaller, less busy, but may not have as many flight options as ATL.
Notes for attendees with a rental car and scheduling a shuttle.  
Atlanta can be a traffic snarl at high traffic times, weekdays between 6:00-9:00 am and 3:00-7:00 pm.  
If a Sunday arrival is not possible try to avoid driving or catching a shuttle out of Atlanta at these times.
Also driving from the airport to Athens will probably be better on a southern route out of the city.  

Take Interstate 20 East to Conyers, Ga, then Hwy 138 / Hwy 78 into Athens. 
The same for returning to the Airport for departure.