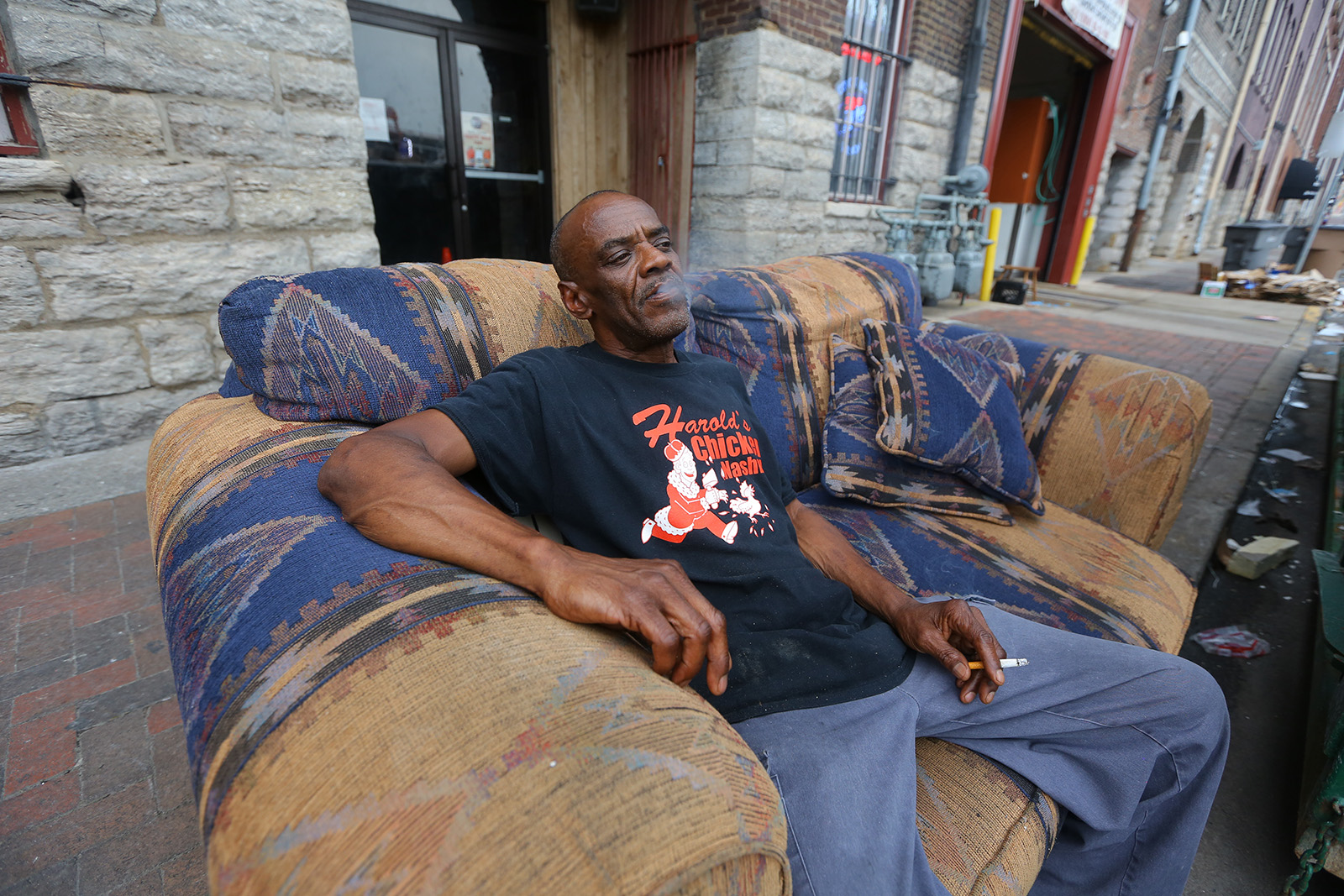 Photo by Derek Eckenroth, Bob Jones University
This year's UPAA Nikon Shootout winner is Derek Eckenroth, from Bob Jones University. Here is what he had to say about the challenges of the contest. For his efforts and excellent photograph Derek received a Nikon D750 and a Nikkor 24-120mm f/4 lens. 
"I started my photography career not too long ago. I was hired full-time right out of college January 2014, by my alma mater Bob Jones University, a small, private Christian school in Greenville, SC. I worked as a student photographer for BJU and apparently they still liked me enough to hire me full-time. What a privilege! It was exciting to be hired full time, and I was (and still am) quite hungry to learn and grow as a professional and serve my school, and more importantly serve God, to the best of my ability. And to help further my abilities, joining up with the UPAA was way more than I could have expected, these guys are so talented and great people to learn from. I truly felt like I was stepping into the major leagues.
"You can't help but push yourself harder as a professional when you are around this group. One of the ways you can learn and push yourself is with the Nikon Shootout during the annual UPAA Technical Symposium. Each year at the symposium the Nikon representative gives an assignment that must be completed in a specified place and time. All those participating are on equal ground as they make one image and submit it without post processing for judging by the Nikon representative in attendance. It's quite tough to get a photograph perfect out of camera. And to get it in-camera and make a stunning image that can compete against professionals who have been in the business for decades… now that's a tall order! Wow, just to be counted among them is quite an honor.
"This year's Nikon Shootout was in downtown Nashville; as always I was quite excited. If for nothing else, exploring a new city I had never been to. But when I heard the theme, in all honesty, my heart sunk. "Friends in Low Places". I knew immediately what the Nikon rep was looking for, and it terrified me. I consider myself an introvert, and walking up to a complete stranger in an unfamiliar city is the last thing I ever wanted to do. But as I was learning at the symposium that week, great pictures come from those who are willing to step out of their comfort zone and try new and challenging things.
"So I took up the challenge. I found a city street that was being renovated, and started walking. I was eventually able to strike up a conversation with a worker who had just finished taking a load of trash to a dumpster by the street. He was a nice guy, He told me his name was Howard. Right next to us was a couch being tossed. I asked him if I could take a photo of him on the couch and after a little bit of hesitation he consented. The result was the entry I submitted to this year's Nikon Shootout."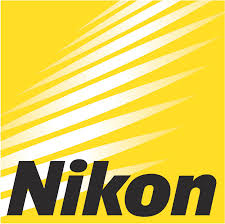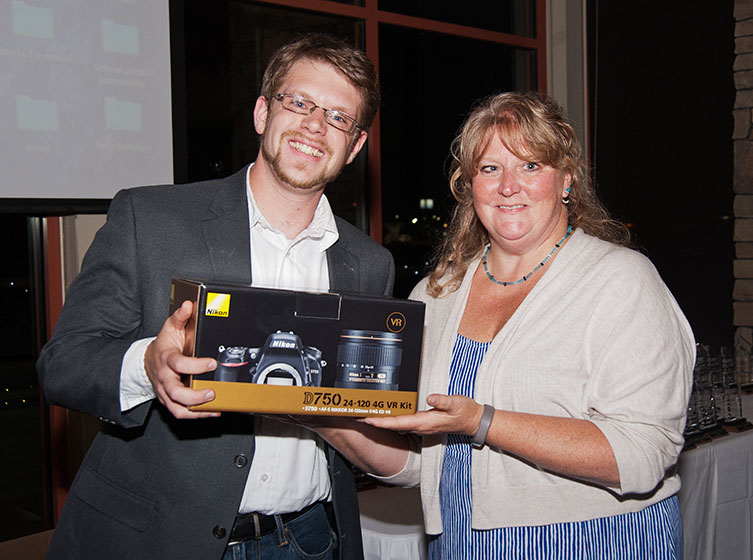 Derek Eckenroth and Kris Bosworth, Mgr; NPS Campus & Education Markets  
Photo by Jay Ferchaud University of Mississippi Medical Center