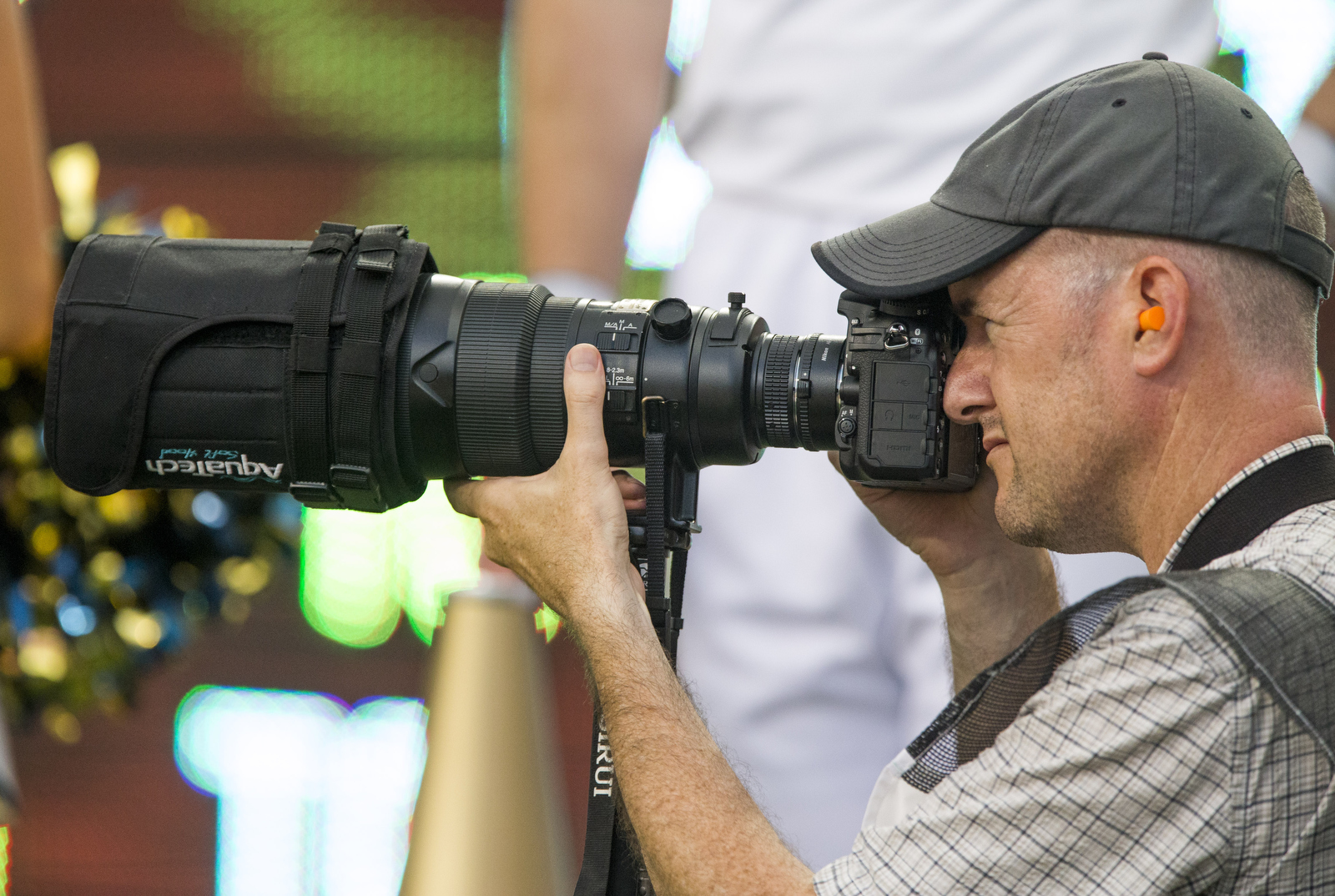 Matt Cashore University of Notre Dame, 2016 UPAA Photographer of the Year, Photo by Rob Franklin
Being a University Photographer is one of the best careers! From the diversity of assignments to being immersed in the vibrant community of higher education you would be hard pressed to find a more rewarding career. UPAA monitors major job boards and compiles listings of careers that are available. If you have an opening and would like it posted here please email us the link and any appropriate contact information.
Send listings to Jeff Miller
The best job on campus!
Current Listings
University of Tennessee-Chattanooga Campus Photographer, listed 2/9/17.
Emerson College Photographer, listed 2/9/17.
UW-Parkside Campus Photographer (unclear about UW System employee only requirement), listed 2/12/17.
Videographer and Photographer
Birmingham-Southern College - Birmingham, AL
Birmingham-Southern College has an opening for Videographer. Provides video and photo content for use in boosting and expanding the reputation of Birmingham-Southern College to various constituencies, including prospective students, donors, alumni, families, and the general public. Works collaboratively with offices and individuals to generate creative and unique ideas to promote Birmingham-Southern College and its programs, working to develop video projects and photo shoots, lending strategic guidance, scheduling all stages of the project, working through drafts, and completing it on deadline.
Applicants must have a bachelor's degree and at least one year of proven experience in producing, shooting, editing, and distributing videos and still images across the web, print, and other means of reaching target audiences. Must have excellent photography and videography skills. Self-motivation, multi-tasking skills, and the ability to meet deadlines on several projects running simultaneously required. Must have a fresh creative eye and an eagerness to stay up-to-date on design trends and adapt them to the needs and style of the college. Proficiency in Microsoft Office's Word, Excel, and PowerPoint. A strong understanding of marketing principles and strategies is required.
Qualified candidates should complete the BSC Application (http://www.bsc.edu/administration/humanresources/emp-application1.cfm) and send letter of interest, resume, and videography and photography portfolios to: humanresources @ bsc.edu . BSC complies with the Alabama Child Protection Act of 1999 and E-Verify. EOE.
Job Type: Full-time