Primary tabs
UPAA is Heading to the Northwest!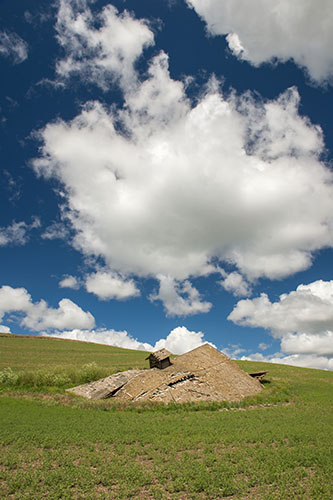 Come and join us on the Palouse for the 56th UPAA Technical Symposium
June 12th – 16th. Each of us and each university is part of a community, we contribute to the community and the community learns from us. With that in mind we have an outstanding lineup of workshops balanced with a number of outdoor activities designed to improve your photography, renew your creative vision, learn to strengthen the connections we all have with our own campus and local communities. 
The Palouse is a geographic region that is made up of glacial loess dunes (glacial silt) that in the spring are saturated green. While the origin of the name "Palouse" is unclear, one theory is that the name of the Palus tribe (spelled in early accounts variously as Palus, Palloatpallah, Pelusha, etc.) was converted by French-Canadian fur traders to the more familiar French word pelouse, meaning "land with short and thick grass" or "lawn". Being here in the spring, one can understand why this theory rings true.

With the outdoor activities we have planned, you will get a taste of the Palouse, the communities of Pullman and Moscow and the beautiful campuses of  the University of Idaho and Washington State University. We'll be hosting a "Wide Open" Nikon Shoot-Out at various locations on the Palouse. There will be opportunities to photograph our pristine rural night skies, scenic rolling hills and agriculture in both the evening and morning hours. Lessons learned here can be implemented on your home campus. Activities in our community include an environmental portrait workshop at a local business, designed to simulate an alumni magazine shoot. The Annual Print Competition will take place at the
University of Idaho Prichard Art Gallery with winning prints becoming part of that month's exhibit.

In addition to UPAA workshops in the community, we'll have campus workshops at both the University of Idaho and Washington State University, including Seattle based photographer Adrian Busse, ESPN photographer Phil Ellsworth, and more. UPAA members will also be sharing their knowledge in a series of workshops as well as a presentation by Peter Krogh, author of The DAM Book.

Our closing awards banquet will have incredible views of the Palouse in the early afternoon, this will offer time to participate in Moscow Community's Artwalk event. Here you will get a taste of Moscow Idaho with over 50 local artist venues, street performances, award winning cuisine and breweries. Saturday morning brings our Farmer's Market to life with fresh local food and street photography opportunities everywhere. If you're looking to extend your stay, consider some regional attractions and activities including hiking, golfing, biking, fly fishing, rock climbing, kayaking, hot springs and more. You can find more information about visiting Idaho and the surrounding Pacific Northwest here: Pacific Northwest .

We look forward to you joining us June 12th – 16th for the 56th UPAA Technical Symposium "Wide Open", hosted by the University of Idaho and Washington State University.
More details will be posted as plans are finalized.
Accommodations: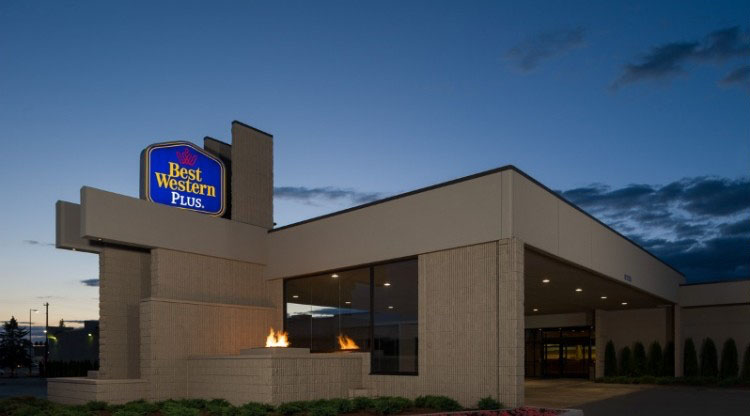 University Inn
1516 Pullman Rd 
Moscow, ID 83843
(208) 882-0550 Voice
(208) 883-3056 Fax

$119.99 per night plus taxes
Mention UPAA when booking to receive this discounted rate. Booking via phone is the best option. There are a limited number of rooms, book early to be assured a room at the official hotel. 
Speakers: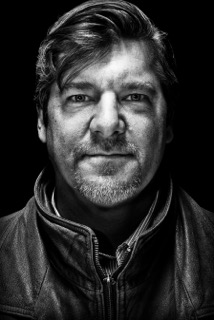 Peter Krogh is a photographer, author, speaker and digital photography expert, best known for The DAM Book and related publications. He photographs for companies like PBS, and consults with organizations like the Library of Congress, the Frans Lanting Collection and the National Aquarium. He was the founding product architect of Libris by PhotoShelter.
In 2009 Peter spoke to UPAA at the Jamestown Symposium. His insights on organization, workflow, and processing help form many UPAA members views on Digital Asset Management and ultimately their digital image catalog. 
His latest book is Organizing Your Photos with Lightroom.
Sponsored by: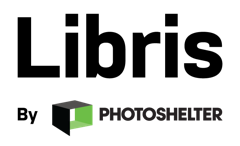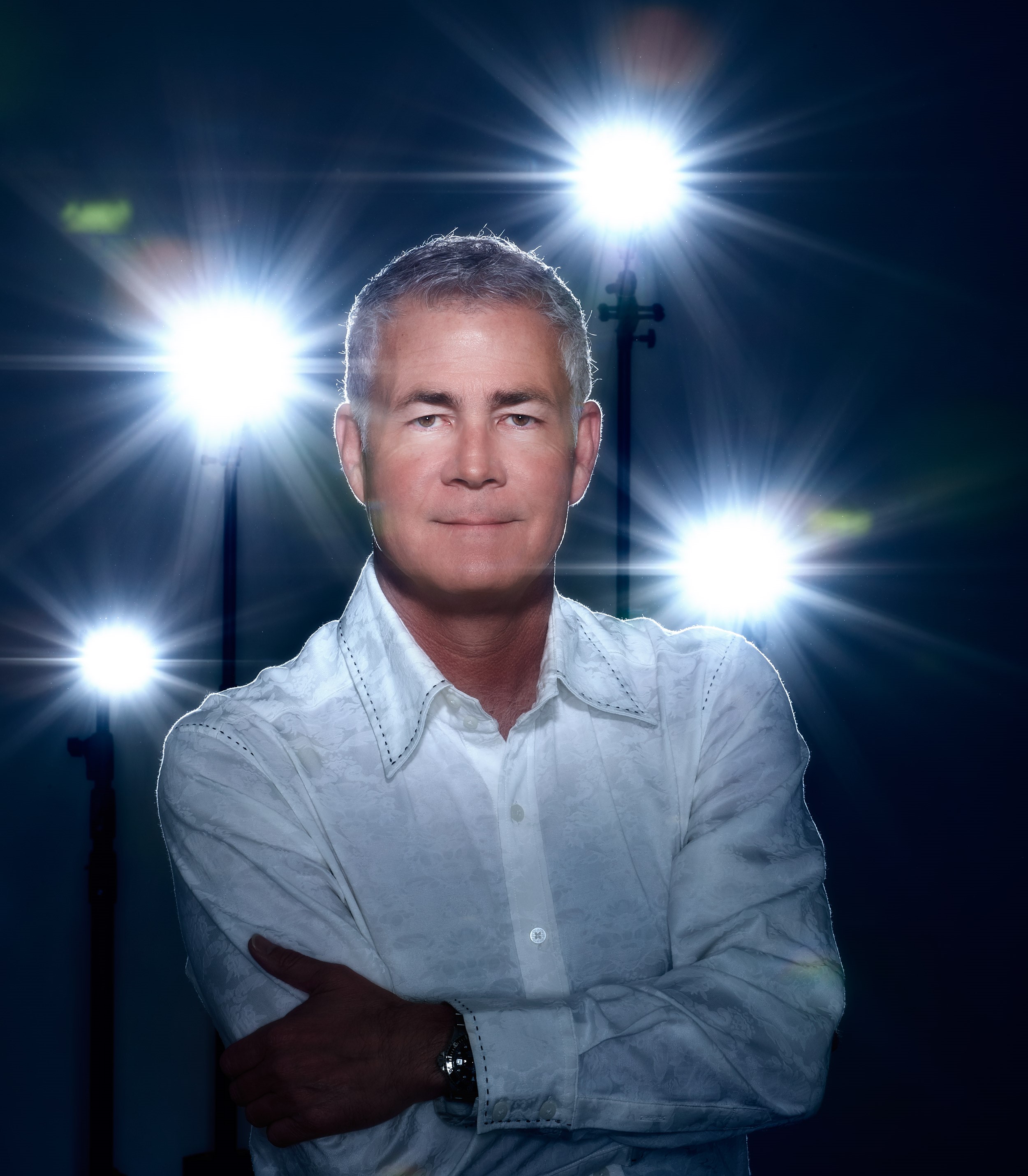 Joey Terrill began his career as a photographer for the Los Angeles Times before moving on to magazine and advertising photography for clients that include American Express, Coca-Cola, Disney, Golf Digest, Major League Baseball, Red Bull and Sports Illustrated. 
"Every project I work on gives me the opportunity to meet amazing people, learn something new, and create a souvenir of the experience in the process. My camera is the window through which I experience life and I've been fortunate to enjoy countless memories through photography."
On his website, The Penumbra Project, he writes about pixels, photons and the process of making pictures. "I value the experiences photography can produce and The Penumbra Project is about sharing those experiences. Whether it's film or digital, strobes or Speedlights, helicopters, rental studios, celebrities, athletes, executives, or Photoshop,  it's fun to share what goes on behind the scenes."
He teaches workshops and speaks at seminars including the Summit Series Workshops, Popular Photography Mentor Series, WPPI, Atlanta Photojournalism Seminar, Brooks Institute of Photography, and Sports Shooter Academy.
Joey is a Nikon Ambassador in the United States.
His work can be seen at www.joeyterrill.com.
Swiss Army Photographers- Joey's observations about UPAA
Sponsored by: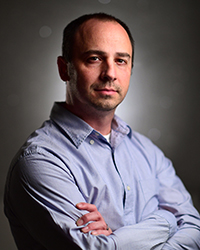 Phil Ellsworth began his photography career at Washington State University while earning his Bachelors of Fine Arts degree. He provided photography for the athletic departments of Washington State University and the University of Idaho.
Phil currently works as a staff photographer for ESPN, where his work is most often showcased in the televised broadcasts. He takes portraits of the highest caliber athletes and captures action on the sidelines of the biggest sporting events in the world. His photographic contribution to ESPN's College GameDay show has earned him three consecutive Emmy Awards.
Visit Phil's Website to see his work. He can be found on Instagram as Phil_Ellsworth
Sponsored by: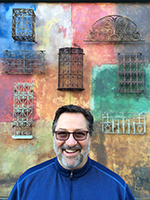 Ken Sklute has been honored as one of Canon's Explorers of Light, a designation shared by only 51 top photographers worldwide. Ken has enjoyed a diverse career photographing people, professional sports, architecture, weddings and landscapes. Ken spends much of his time photographing, teaching and lecturing both Nationally and Internationally.
Ken Sklute began his photographic career capturing 200 mph race cars in New York at an early age.  He soon moved into the wedding and portrait industry where he was quickly recognized as a trend setter, receiving many accolades throughout the industry. He chose to relocate to Phoenix, Arizona in 1996 in order to be out photographing the beautiful desert Southwest landscape.
During Ken's 44 year professional photography career he has accomplished the title of "Photographer of the Year" in 32 out of 41 years in the states of New York, Arizona and California. In addition, Ken has been awarded 14 Kodak Gallery Awards, the Kodak Gallery Elite award, WPPI Grand Award for Weddings and 15 Fuji Masterpiece awards, amongst many other honors.
Ken is proud to be or have been a Kodak Mentor, an Epson Mentor, an Adobe Influencer, a Delkin ImageMaker, a Datacolor Expert and a NIK Friends with Vision member. Some of Ken's clients have been the National Hot Rod Association, U.S. Army, Sports Illustrated, Oakley, Associated Press, National Dragster, Epson, Kodak, Newsday, as well as most of the photographic industry trade magazines. 
Sponsored by: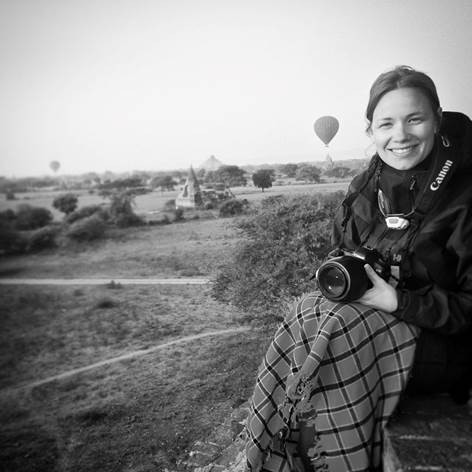 Adrian Busse
I earned my photography degree in Milan, where I also had the opportunity to apprentice under several renowned fashion and commercial photographers. Based in Seattle since 2007, I now shoot for Microsoft and other clients nationwide. I value establishing ongoing relationships with subjects and clients. This is the foundation of strong imagery.
My international experience and training have greatly influenced my photography style, having taught me to pay careful attention to the world around me and to bring an editorial eye to every subject.
Technology plays an increasingly profound part in our lives. I strive to capture that. Whether shooting products or portraiture, I believe that an authentic, inviting atmosphere and a few thoughtful details connect the viewer with the subject in a meaningful way. We are bombarded with images on an hourly basis, but my photography stands out because viewers are able to see themselves in my photos.
Sponsored by: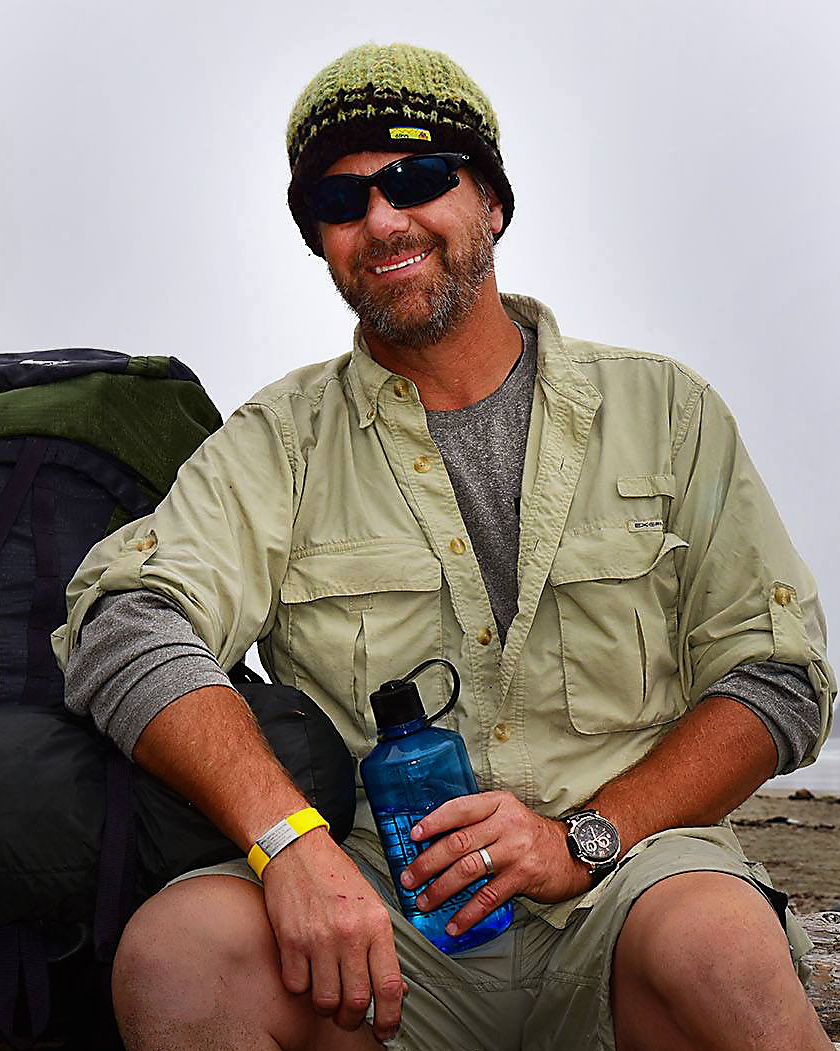 Mark Kettenhofen
Much to the consternation of his of his parents, Mark decided at the age of 16 he would spend his life behind a camera.  He has done just that for 37-years.  At 18 he joined the US Navy and achieved his dream of being accepted to the Syracuse University Military Photojournalism program. For 20-years Mark dedicated his time in the Navy as a photojournalist documenting military operations around the world. His work has been published in Time, Newsweek, USA Today and numerous other publications.  Mark was given the highest honor for a military photographer when he was awarded Military Photographer of the Year for his work. After retiring from the Navy in 2000 Mark began his career with Nikon Professional Services.  Mark's almost 17-years with Nikon has been spent supporting pros the world over. His assignment have covered everything from Summer and Winter Olympics and numerous other major sporting events, to training NASA shuttle astronauts and assisting major corporations like Boeing and Amazon.  Mark follows the mantra, "Give back as freely as you were given."
During pauses in his peripatetic lifestyle, Mark hides out at 8700 feet in his Rocky Mountain cabin with his very patient wife Veronica, their two sons Marcelo and Martin and about 400-pounds of dogs that shed on everything.
Mark will be presenting on astrophotography prior the to the Nikon Shootout. 
Sponsored by:


Member Presentations
Finding Balance In An Unbalanced Profession- Jaren Wilkey, Brigham Young University
This workshop is a lecture that tries to address the issue of work/life balance for university photographers. I've struggled over the years to find and make time for my wife and our 4 kids and for myself while trying to be the best university photographer that I can be. I'd like to share some of the things that I've learned during my career that would be helpful for members of the UPAA. Some of the topics that I would like to address are:
Balance and its importance to a creative professional
How to avoid burnout
Making family a priority
The importance of personal projects
How and when to say no
The goal of this class is to give our members specific things that they can do to find more meaning and joy in their own personal and professional lives.
Effective Use of High Speed Sync in Various Situations- Dani Machlis Ben Gurion Uinversity of the Negev
In a perfect world, all assignments would be scheduled to be shot at the exact time and location of our choosing. In reality, we often are tasked with creating images in less than ideal situations. Mastering the use of HSS can turn some previously impossible shooting conditions into perfectly balanced images.  Combined with the use of a range of CTO-CTB gels, HSS can make a mid-day shoot "pop".
Beating the Smart Phones to Social Media- Glenn Carpenter, Moraine Valley Community College
In this presentation you will learn strategies that use the power of wireless workflow to deliver high-quality images to all the stakeholders on your campus. From social media managers to the fan in the stands the demand for high quality professional photographs is increasing. Imagine that perfect athletic photo or graduation image being used to by not only your social media accounts but those individuals in the images.
We will also learn technologies that make this possible, camera transmitters, WiFi hotspots, and how to work with your campus IT folks to get access to wireless network on campus.
There will be an opportunity to use the technologies on both Nikon and Canon cameras and see how quickly an image can get from camera to smartphone to Instagram. ​
Price:
The price for the 2017 Symposium is $475.
Getting Here:
There are 3 airport options, they are listed in priority order. Southwest files to Spokane. 
​Spokane Airport (GEG) is 85 miles north of Moscow Pullman that takes about 90 minutes to drive. If you choose this option the drive to Moscow is easy and picturesque. 
Moscow Pullman Airport (PUW) is the closest airport to campus, just a few miles outside of town. Moscow Pullman Airport can be reached by connecting through Spokane (GEG) or Seattle–Tacoma (SEA). 
The Lewiston-Nez Perce County Regional Airport (LWS) is a short 35 mile drive to Moscow, and opportunities for photos abound as you head north. The drive should take 45 minutes to hour if you don't stop for photos.